These 13 Must Haves For June Will Help You Meet Your Summer Fitness Goals
Every editorial product is independently selected by our editors. If you buy something through our links, we may earn commission.
We're officially in summer mode, which means warmer temps, longer days, and more time outside. Our fitness editors rounded up the top health and fitness products they are loving this month, from CBD gummies to sneakers to running shorts. Scroll through to see what we're coveting and maybe buy something for yourself!
01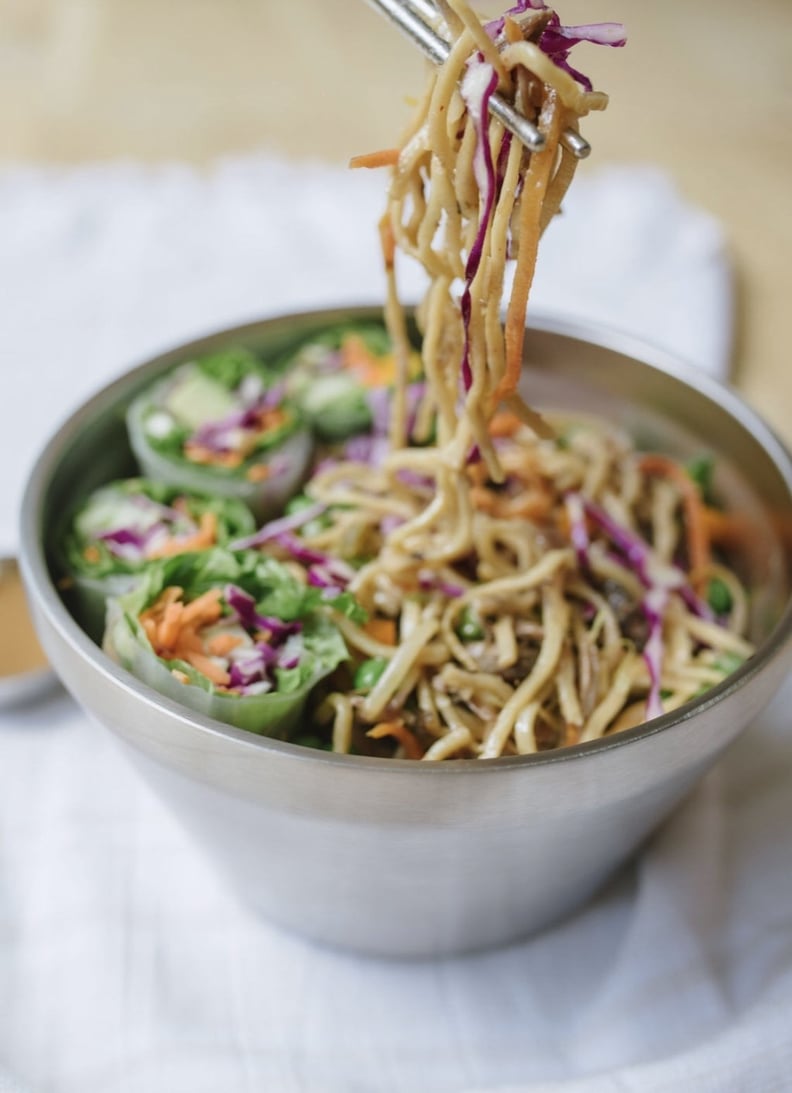 RIGWA Insulated Bowl
"I love my insulated water bottles to keep my water ice cold, and now I love this RIGWA Bowl 1.5 insulated bowl with a BPA-free, insulated, air-tight lid ($48). This durable 18/8 food-grade stainless steel bowl has double wall, vacuum insulated construction, which keeps food hot or cold for hours (up to four hours hot and up to eight hours cold.) I love taking fresh salad or fruit along for a bike ride to our favorite picnic spot — it stays cold without having to pack a heavy icepack!" — Jenny Sugar, Fitness, contributing editor
02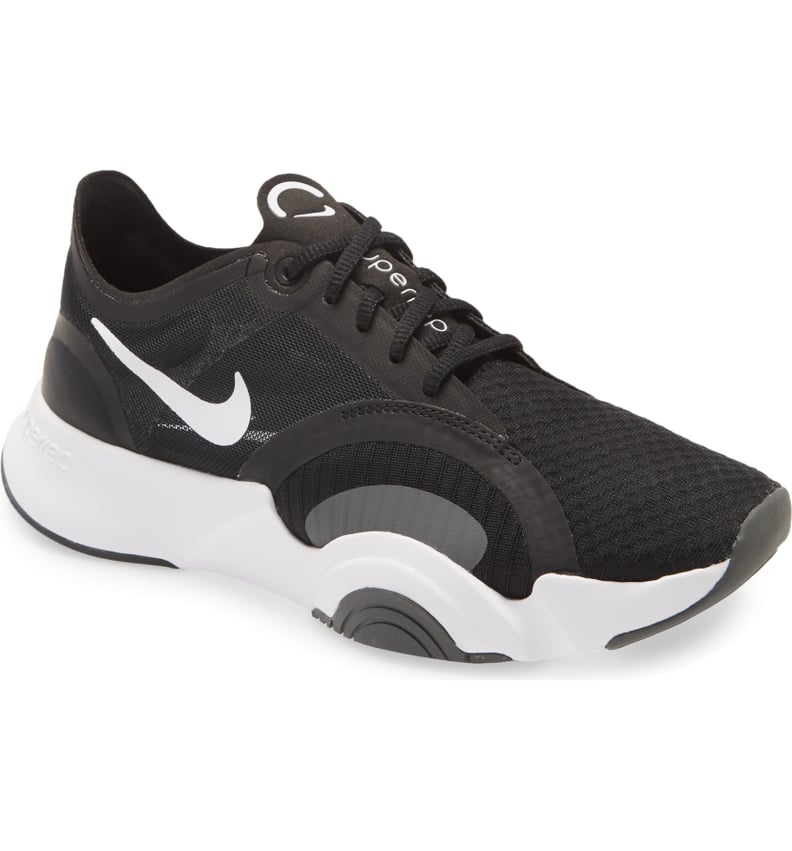 Nike SuperRep Go Training Shoe
"I've been strength training for years, but I've never had a shoe dedicated to strength workouts. I've been training in the Nike SuperRep Go Training Shoe ($100) for about a month, and I love it. It's lightweight, comfortable, and is great for both high-intensity and more strength-based movements." — Tamara Pridgett, assistant editor, Fitness
03
HLTHPUNK UFO Organic Vegan Sauce
"I'm admittedly not the best cook so HLTHPUNK UFO Organic Vegan Sauce ($11) has been my go-to to elevate the flavor of my homemade dishes. The UFO sauce is made with organic ingredient including tomato, mustard, and cayenne for an addictive hot and spicy flavor. I've been using it on everything from veggie burgers to eggs to quinoa bowls. I also love that super Instagrammable packaging is made from recyclables." — Genevieve Farrell Roston, Fitness & Wellness Director
04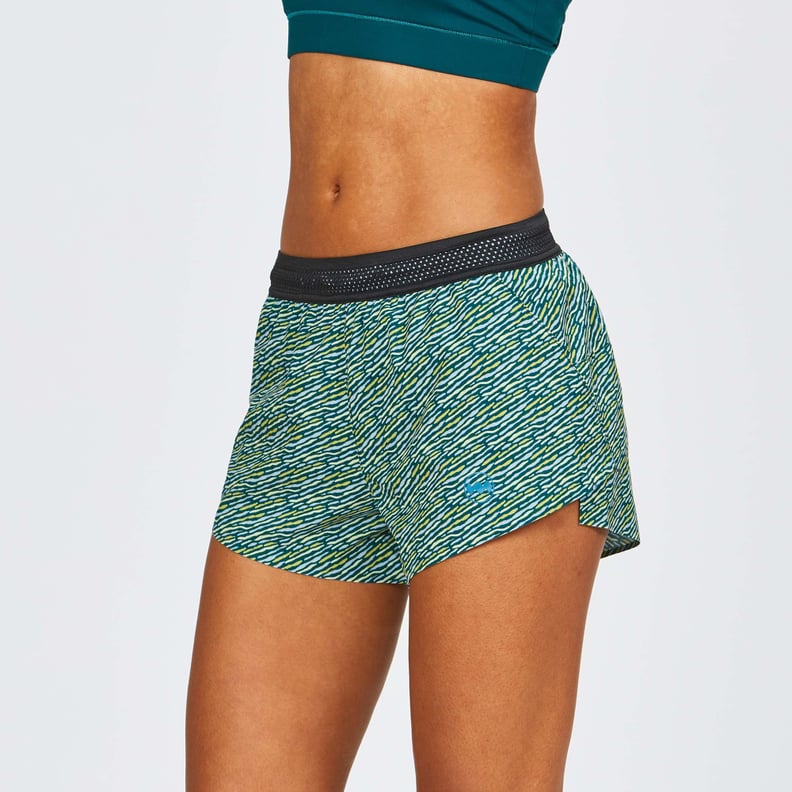 Janji 3" Middle Short in Apo Reef
"If you ask me, summer doesn't officially start until it's warm enough to run in shorts. This year that magical day was made even more better by the 3" Middle Short in Apo Reef ($60) from Janji. These shorts are snug around the waist and incredibly light and airy, so that I was perfectly cool and comfortable on a sunny midday run. And I love the unique design, created by a Manila-based graphic illustrator and inspired by the vibrant markings of the nudibranch, a mollusk native to the largest coral reef in the Philippines." — Maggie Ryan, assistant editor, Fitness
05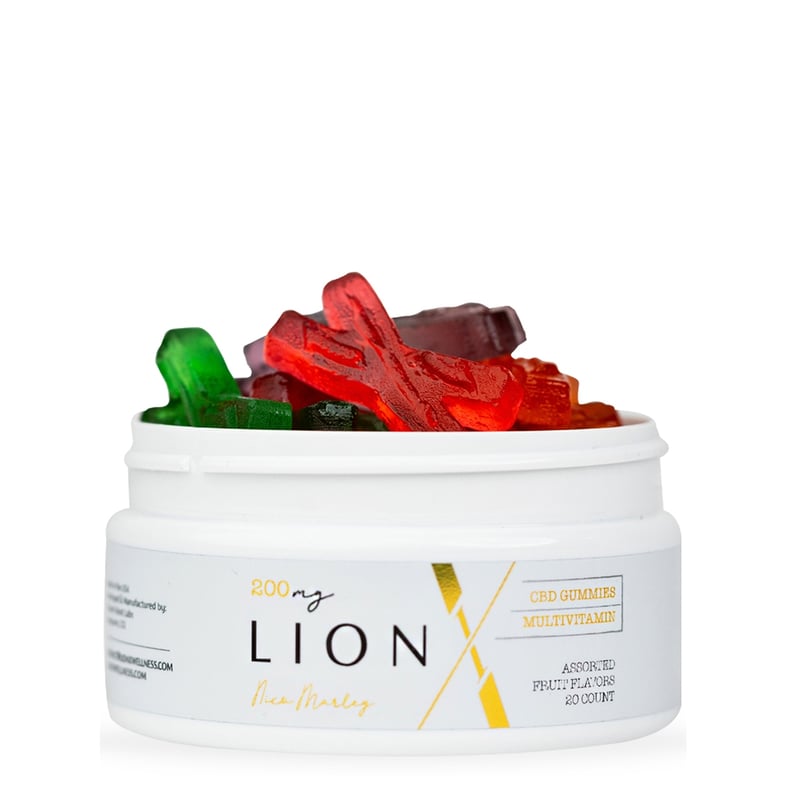 Lion X CBD Gummies
"I've dabbled in CBD before — creams and balms for the most part — but when it comes to finding good gummies with CBD in them, I haven't found ones that I particularly enjoy eating (I need them to taste like candy and give me somewhat of the calm I'm looking for). While I can't say that Lion X CBD Gummies ($35) will work for you 100 percent of the time (everyone is different), I will say that the fruit flavors are surprisingly juicy. My favorite is green apple, and I eat one or two per night (two equals 20 milligrams of CBD). Note: you should know that the most effective way to consume CBD is by smoking it or by using a tincture." — Sam Brodsky, assistant editor, Fitness
06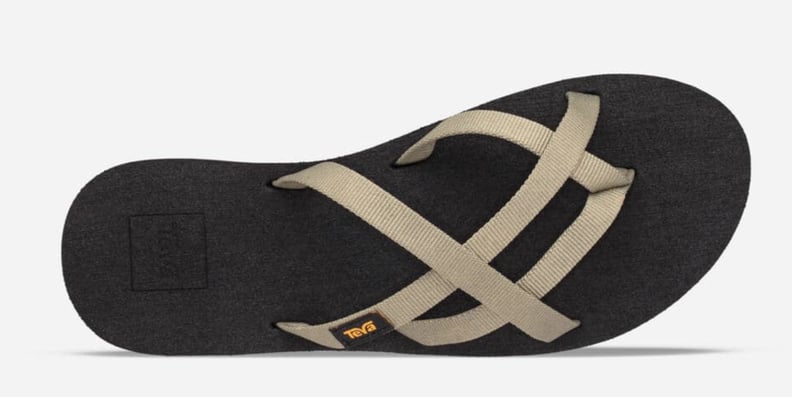 Teva Olowahu Sandals
"I needed a more cushioned sandal that I could slip on to wear to the river, after a hot run, or to walk around the house, and these Teva Olowahu sandals ($25) make my feet so happy. I love that all the straps make my foot feel secure, and the soft sole forms to my feet. They're so comfortable and lightweight — I'll never wear cheap flip-flops again!" — JS
07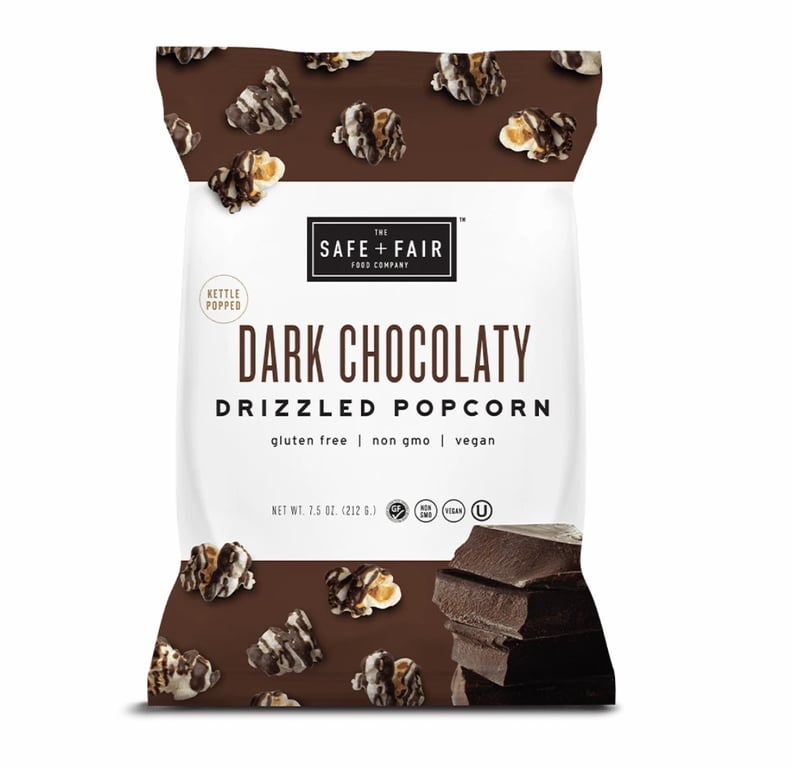 Dark Chocolaty Drizzled Popcorn
"I absolutely love this Dark Chocolaty Drizzled Popcorn ($5 per bag) from Safe + Fair. It's an unreal combination of salty and sweet, and it's my favorite go-to snack or dessert while I'm watching Netflix. More good news: it doesn't have any high-fructose corn syrup, and you can count the ingredients on one hand. To say I'm obsessed would be an understatement." — SB
08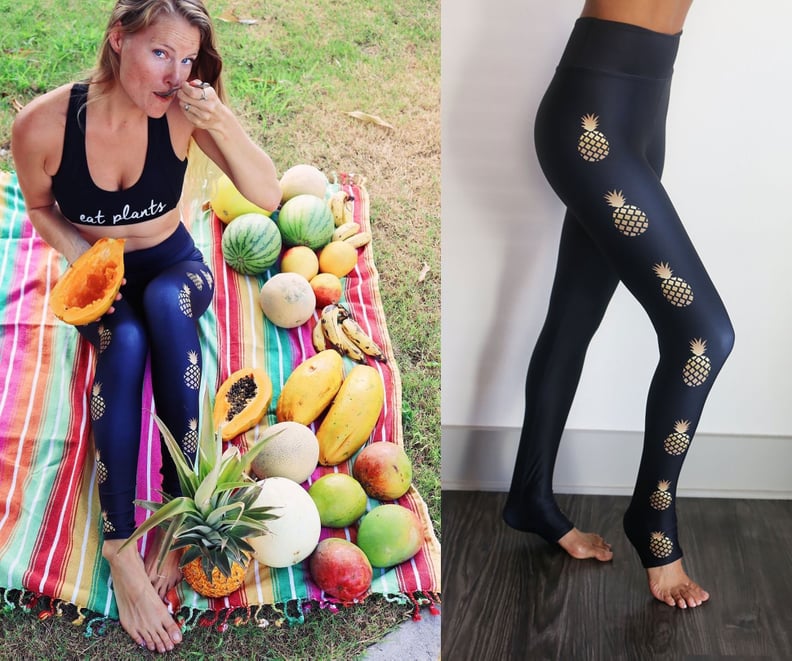 Sun Lovin' Roots Pineapple Leggings
"I went to Hawaii for the first time this year and now every time I see a pineapple, it reminds me our our magical trip! I adore these Sun Lovin' Roots Golden Hour Pineapple Frankie leggings ($88), not only because they have metallic pineapples all along the legs, but because they are so darn comfortable! The fabric is so buttery soft and stretchy, and they feel so lightweight and breathable. I love the thick three-inch wide high waistband that keeps me covered while working out (or lounging in the sun!)" — JS
09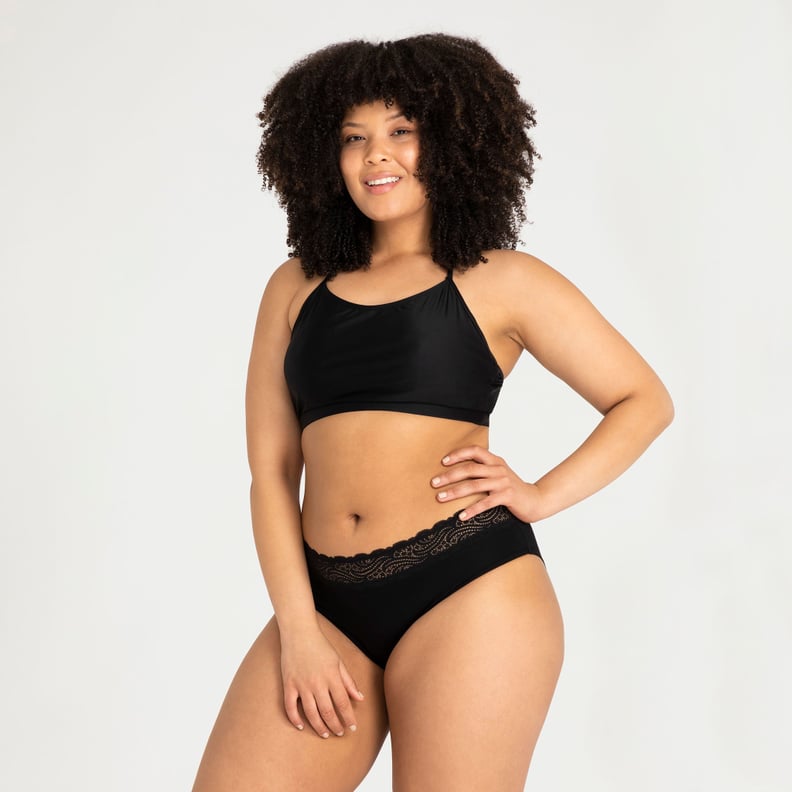 Modibodi Period Undies
"While I adore using a menstrual cup or disc, on light days, I swapped pantyliners for period underwear to cut down on waste and save money. These Modibodi Sensual High-Waist Bikinis ($26) are my fave! The fabric is stretchy and buttery soft, and feels lightweight enough to slip on even when I'm having cramps or feel bloated. The lacy, feminine waistline makes me feel beautiful even if I'm feeling crummy, and they keep me protected from leaks whether I'm walking around, exercising, or sleeping." — JS
10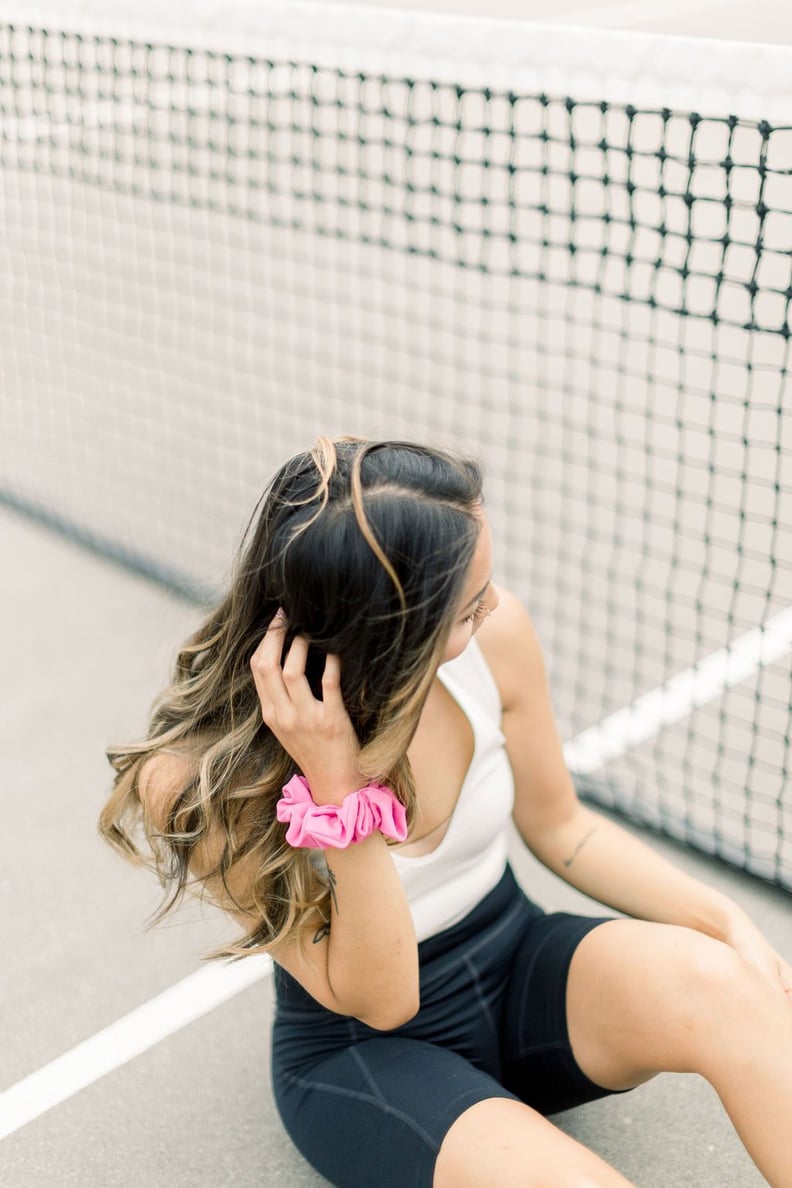 Active + Swim Scrunchie
"I'm not a big scrunchie girl, but I gave the Active + Swim Scrunchie ($18) from Chelsea + King and was pleasantly surprised. My hair gets heavy when it gets long (thanks, quarantine!) and regular hair ties aren't usually strong enough to hold it all up, which results in sagging ponytails that pull on my scalp. These scrunchies are secure enough to keep a bun in place during yoga and low-impact workouts, and they're moisture-wicking to keep sweat away. I'm loving the bright colors, too!" — MR
11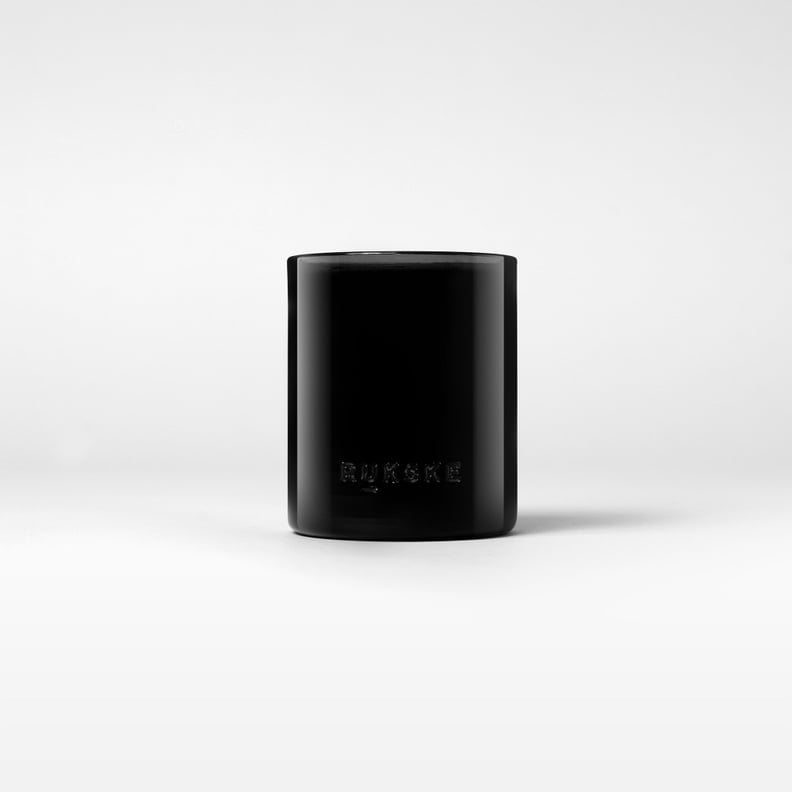 RUKSKE Hidden Track Candle
"Lighting a candle is my favorite way to unwind at home. RUKSKE Hidden Track candle ($60), a blend of frankincense, sandalwood, and vanilla, is the scent that's helping my home feel a little more fresh and relaxing. I love that this scent is strong but not too overpowering." — GFR
12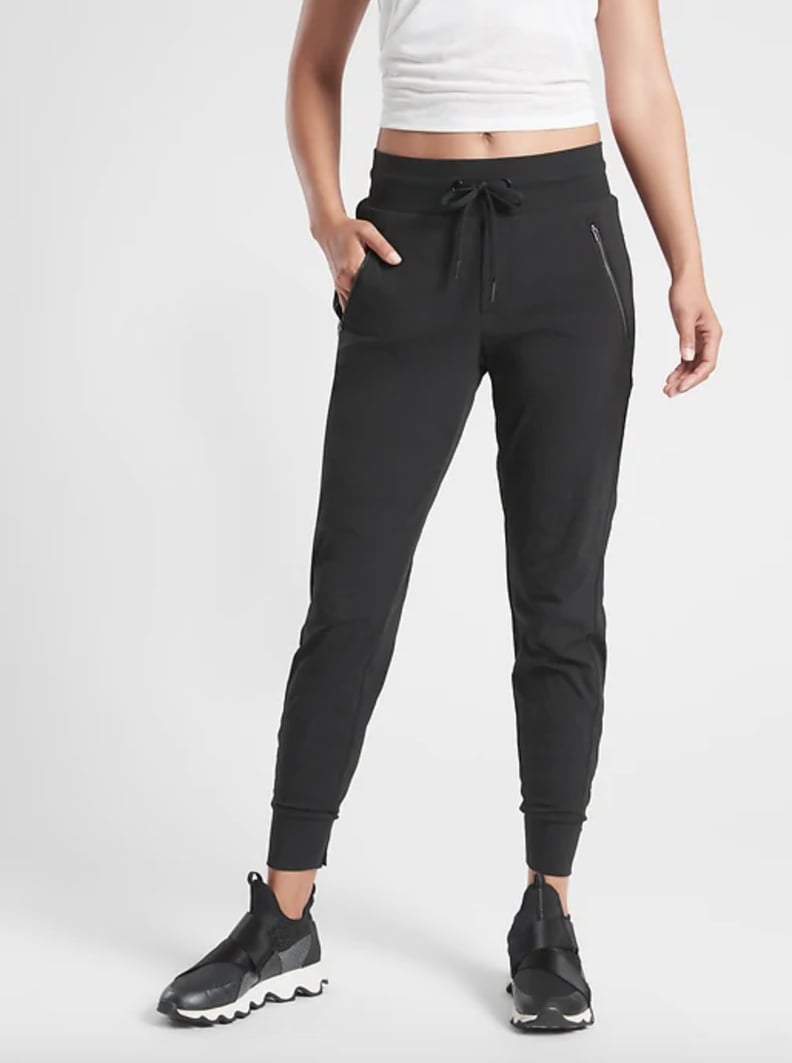 Athleta Trekkie North Jogger
"Over the last three months, I have been living in athleisure (this is no exaggeration). For summer, I wanted to wear something that would elevate my daily leggings uniform into something a little more chic. I've been loving the super comfy Athleta Trekkie North Jogger ($89). I have the black pair, and they look great with white sneakers and a plain white T-shirt." — Christina Stiehl, senior editor, Fitness
13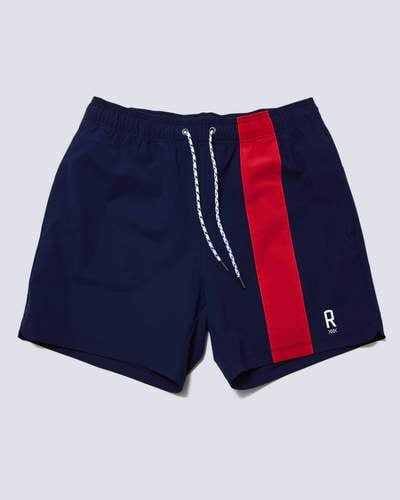 Rhone Fletcher Trunk Men & Boys
"Father's Day is quickly approaching. Rhone is always the first place a I look the best activewear for the men in my life. Their Fletcher Trunk ($88) is a great gift for the dad who will be spending the summer by a pool or lake. They also have a boys version for a father-son matching set." — GFR