Thin Mint-Flavored Chickpeas Are Now Available, So Get Ready For a Low-Cal Cookie Fix!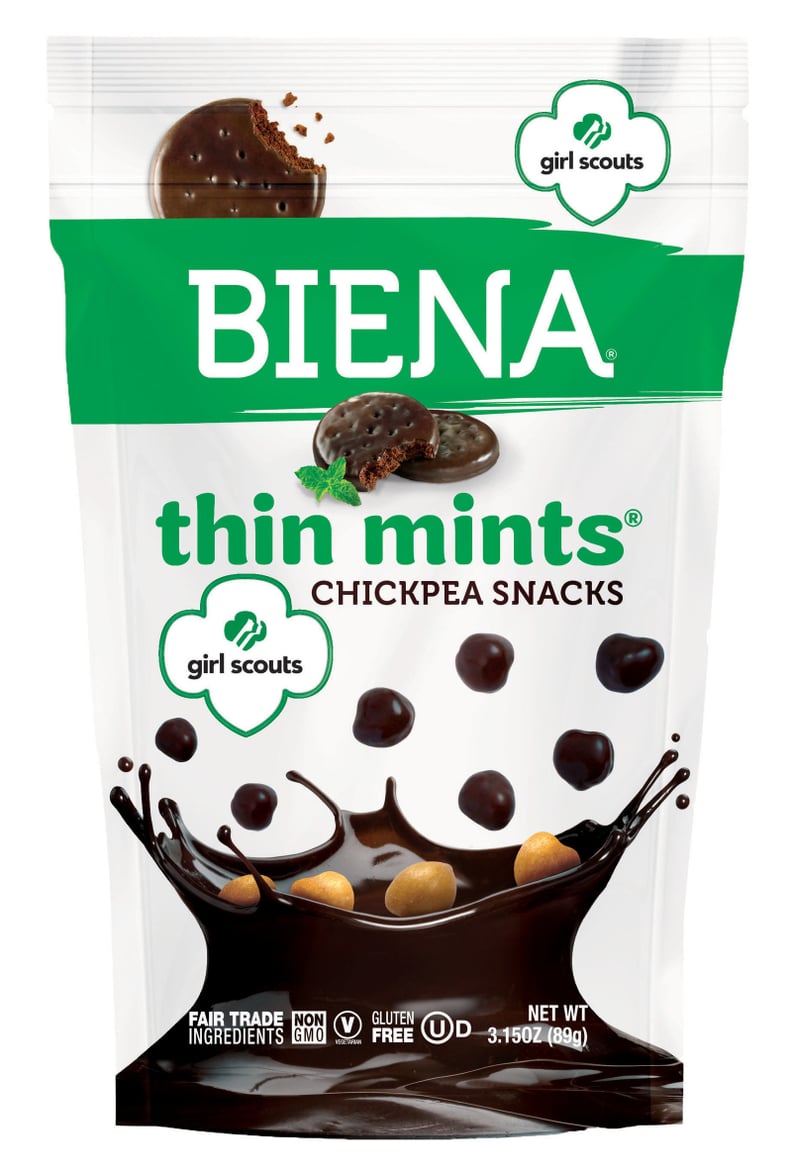 Biena Chickpea Snacks
Biena Chickpea Snacks
Thin Mints and roasted chickpeas are two of the tastiest snacks, but you might not expect to find them in the same snack. Get excited, though, because Biena is changing that with its Thin Mint Chickpea Snacks. These nutritious, bite-size gems have a Thin Mint dark chocolate coating over Biena's Sea Salt Chickpeas, and each serving packs in four grams of protein and fiber and just 130 calories. They first launched last year, but with the return of Girl Scout Cookie season, we're definitely stocking up on them again.
Biena is known for its crunchy, highly addictive bagged chickpeas that come in flavors like Honey Roasted, Rockin' Ranch, and Habanero. Venturing into the dessert category, the brand also offers chocolate-dipped varieties including milk chocolate, dark chocolate, and salted caramel.
Curious to try this totally unexpected take on Girl Scout cookies? You can find the Thin Mint Chickpea Snacks at Whole Foods nationwide, or online on Amazon and Biena's website.