Can Weighted Sleep Masks Help You Fall Asleep Faster?
I Traded My Silk Sleep Mask For a Weighted Version, and I'm Never Going Back
As POPSUGAR editors, we independently select and write about stuff we love and think you'll like too. If you buy a product we have recommended, we may receive affiliate commission, which in turn supports our work.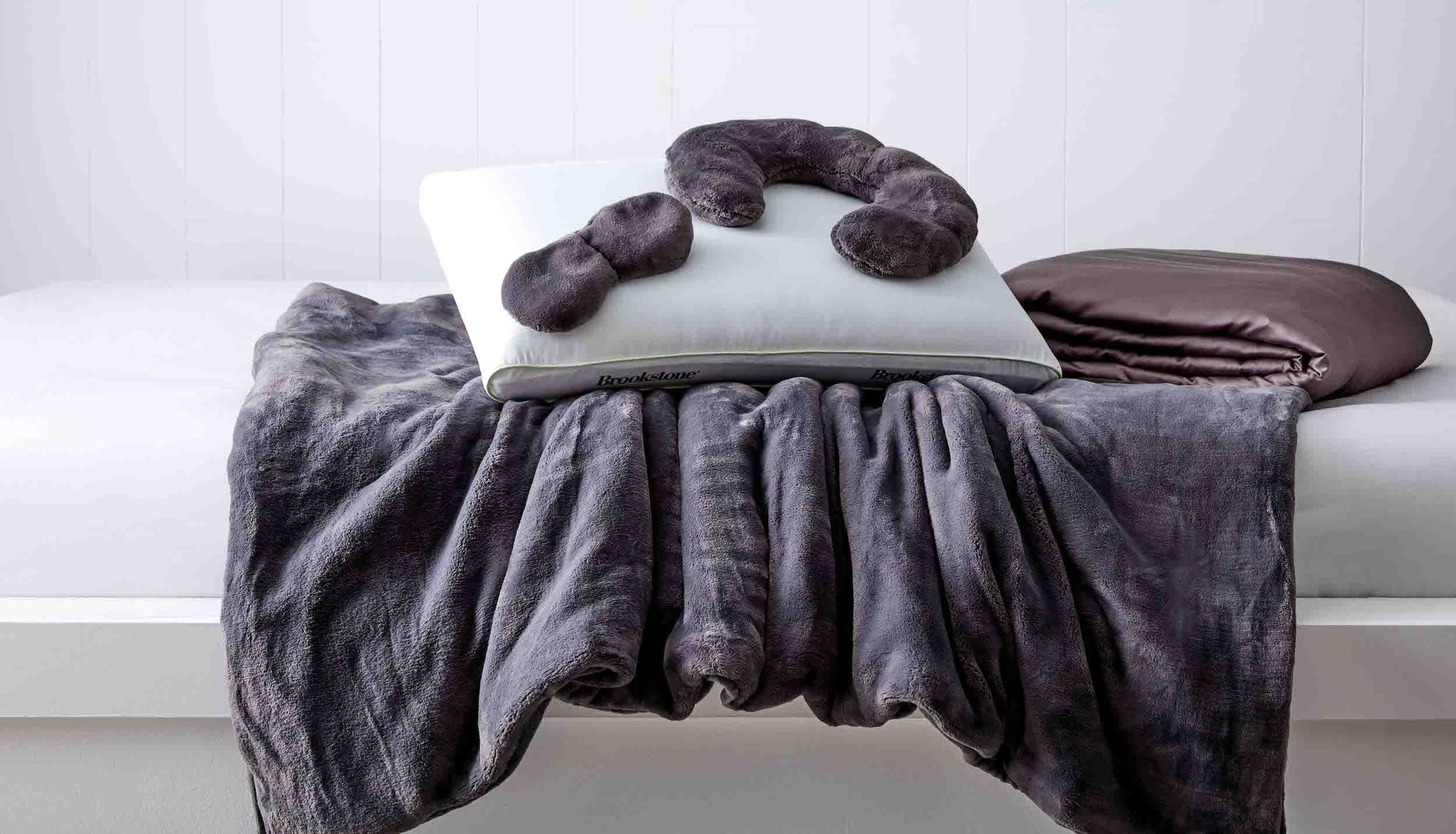 I've become something of a sleep guinea pig. Got a secret that'll give me a blissful eight hours? I'm all ears. So naturally, when weighted sleep masks were brought to my attention, I put on my pajamas and hit the hay.
A firm believer in the calming benefits of weighted blankets, I had high hopes that a weighted sleep mask would bring me to the perfect state of sleep zen, blocking any light from interfering with my REM. Not going to lie, though. . . I did have some hesitations.
Traditional sleep eye masks have always slipped off my face, and the presence of something touching my skin has irritated me in the past.
So could a weighted sleep mask change my overall opinion of these nap-time accessories? To cut to the chase, yes.
I tested two different versions, and I'm here to say that weighted sleep masks are dramatically underrated.
The first version I tested was the BlanQuil Dream Shades Weighted Sleep Mask ($29). The interior — the side that touches your eyes — features a silky and cooling sateen fabric, while the outside features a fuzzy fleece. The eye mask is filled with tiny nontoxic glass beads that are meant to contour to your face, as well as stimulate stress relief and block any light pollution.
I tried using it to help me fall back to sleep in the middle of the night. I was worried the weight would be uncomfortable, but at a little less than 1 lb., the pressure felt strangely grounding.
As it was my first experience with weighted sleep masks, I was admittedly a little nervous about wearing it all night long — and when I started to feel sleepy, I slipped it off and quickly drifted off. Not wearing it all night might have lessened the effects, but I still slept more soundly.
I also gave the Therapedic Weighted Eye Mask ($15) a shot — a fuzzy version that the brand says could help soothe your sinuses and headaches. A little lighter at only ½ lb., I feel like this is the ultimate version to throw in my carry-on when I travel. The fleece felt warm against my eyes, which I know I'd appreciate on a chilly plane. I can't say I fell asleep any faster than usual, but it did help me relax, and it also efficiently blocked out the nightlight we had on for my puppy.
Overall, I think weighted sleep masks have a leg up on their standard unweighted counterparts. If you're not yet ready to hand over the cash for a weighted blanket, consider these masks a way to jump on the wellness trend and hopefully log a few more hours of sleep.