Chris Hemsworth Leads "Learn to Meditate" Course on Centr
Chris Hemsworth Is Leading a Meditation Course, and the First Class Is 6 Minutes of Bliss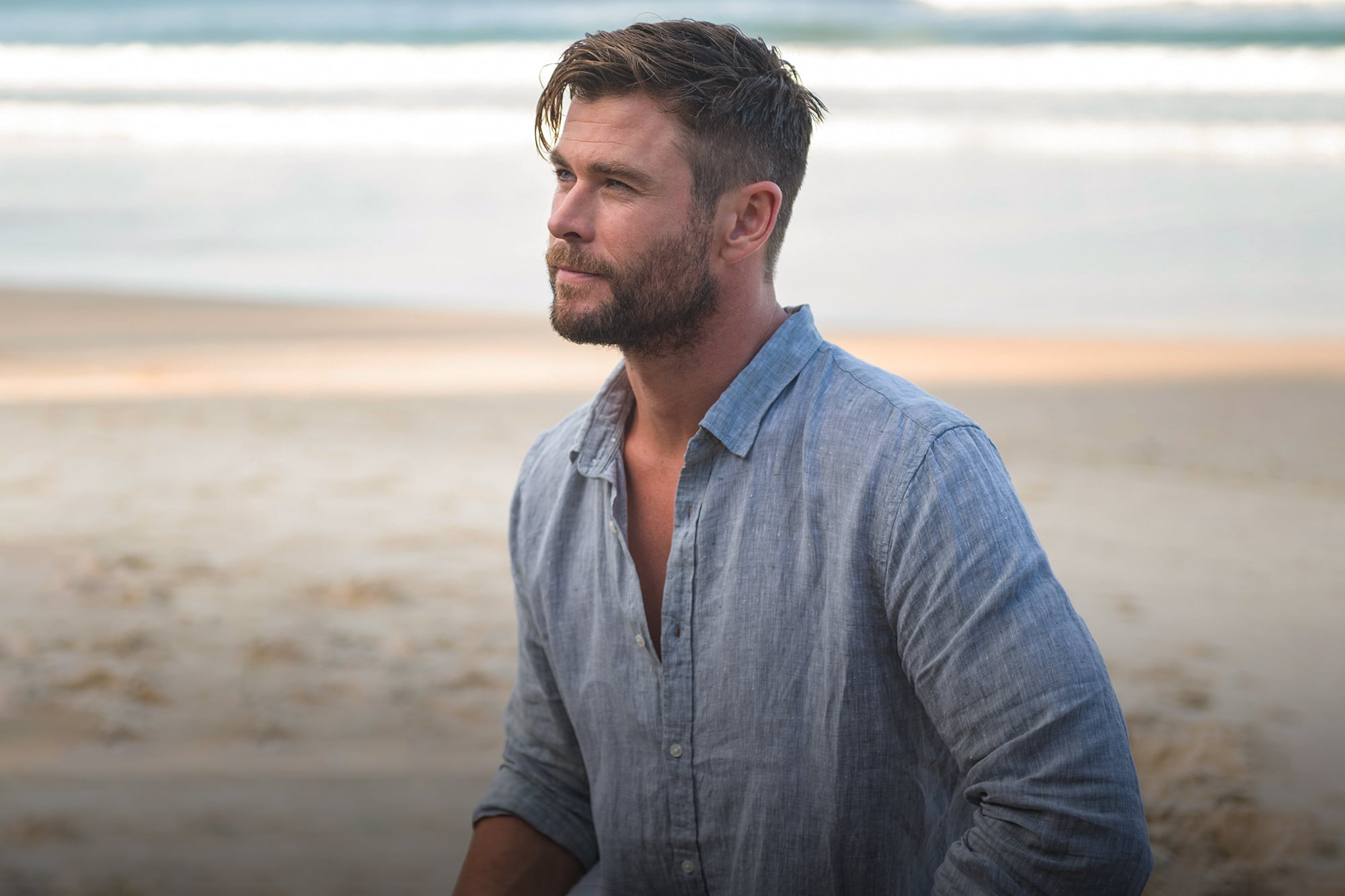 If you loved Chris Hemsworth's mini-"meditations" as much as we did last year (perfectly titled "Affirmations That Positively, Absolutely, Probably (Most Likely) Won't Make Your 2020 Worse"), or if you just love the sound of this man's blessedly deep and soothing voice, do we have some news for you. For the first time, Hemsworth himself will lead full-length meditations on his health and fitness app, Centr, and you can access them for free (!) until May 16 on Centr's blog.
Hemsworth is leading a full course called Learn to Meditate, which includes seven individual classes:
Learn to Meditate 1: Stress Release
Learn to Meditate 2: Sleep Visualization
Learn to Meditate 3: Breathing
Learn to Meditate 4: Focus
Learn to Meditate 5: Motivation
Learn to Meditate 6: Body Scan
Learn to Meditate 7: Peak Performance
While Hemsworth (alongside director Taika Waititi) has led kids' meditations on Centr before, these will be his first sessions for adults, so yeah, we're pretty excited over here. (Centr already offers meditations and sleep visualizations on the app.) These meditations are designed to be a starting point for people who have never meditated before, with the variety of styles to explore. Hemsworth himself describes the meditations as "a great place to start," saying in a press release, "With a few short meditations, you'll be feeling calmer — and sleeping better — in no time. By just listening to one meditation each day, you'll be feeling the benefits."
Centr let me try out the Stress Release meditation, and I can confirm that Hemsworth's voice is as soothingly deep and relaxing as you could ask for, with quick flashes of his signature humor that made me smile even as I did my deep breathing. For example: "Your stress level is lowering with every breath," he says at one point. "It's melting away like ice cream on a hot day." I meditate every day, and this was a quick (six and a half minutes!) breath of fresh air from my usual routine. Definitely worth a shot if you're curious about trying meditation, especially because it's free for a few days! After that, it'll be available with a Centr subscription or a seven-day free trial, so now's the time to try it out and meditate with the one and only Chris Hemsworth. (Nope, still not over saying that.)
Image Source: Centr