Every editorial product is independently selected by our editors. If you buy something through our links, we may earn commission.
The latest TikTok trend may look familiar to anyone who fondly remembers the glory days of Twilight, Double Chocolaty Chip Frappuccinos, and Katy Perry's Hot N Cold hitting the radio.
Yoga pants are back, but since the late 2000s, they've gotten a little rebranding. Inspired by popular YouTuber Emma Chamberlain, TikTokers are obsessing over what they are calling "flared leggings." In one video reposted by The Zoe Report, TikTok user @hannahbvoo explains that she bought herself a pair after seeing Chamberlain and others on the app wearing them. She excitedly tries on the pants, exhibiting a big smile and offering encouragement to her followers to buy their own.
Of course, the coveted athleisure item is essentially a pair of plain black yoga pants, as many millennials and past adopters of the pants pointed out on Twitter. "Can't believe the TikTok teens have just discovered yoga pants and they're calling them flared leggings," one user joked.
Whatever they are called, they look amazing — and we're certainly glad they're back in style. The comfy fashion throwback is perfect for home Pilates sessions, yoga flows, stretching, or simply spending long winter days cuddled up on the couch. Keep reading to check out our favorite pairs of flare yoga pants!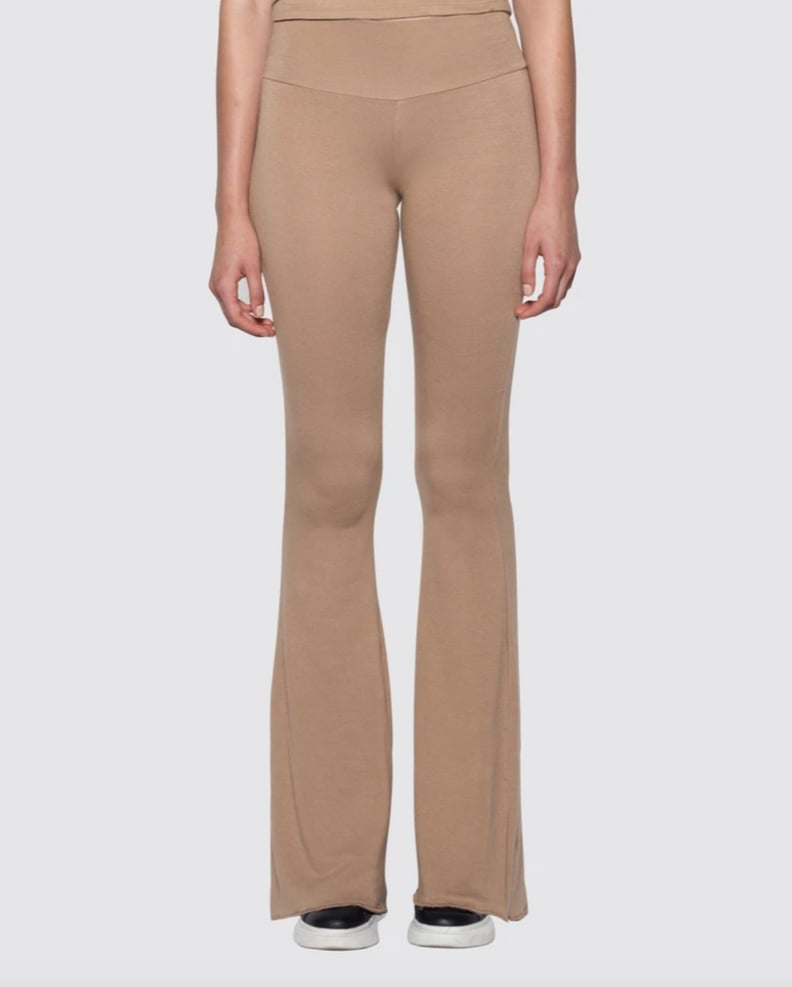 Bleusalt Kaia Pants
Designed for supermodel Kaia Gerber, the Bleusalt Kaia Pants ($130) are completely sustainable. They come in five neutral colors, and the ultrasoft fabric feels like butter.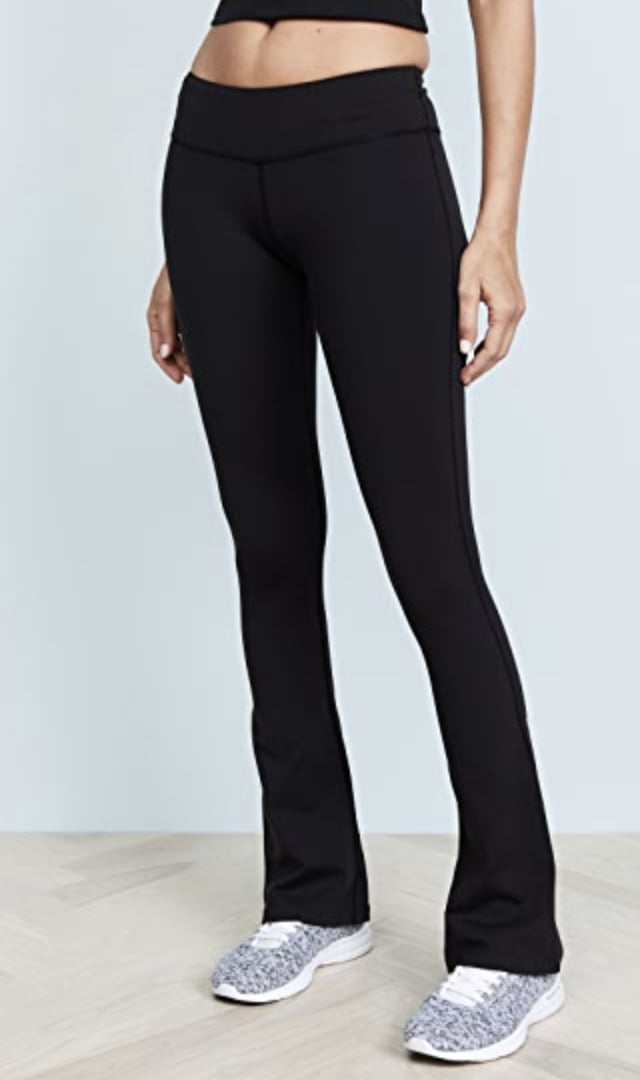 Splits59 Raquel Flare Performance Leggings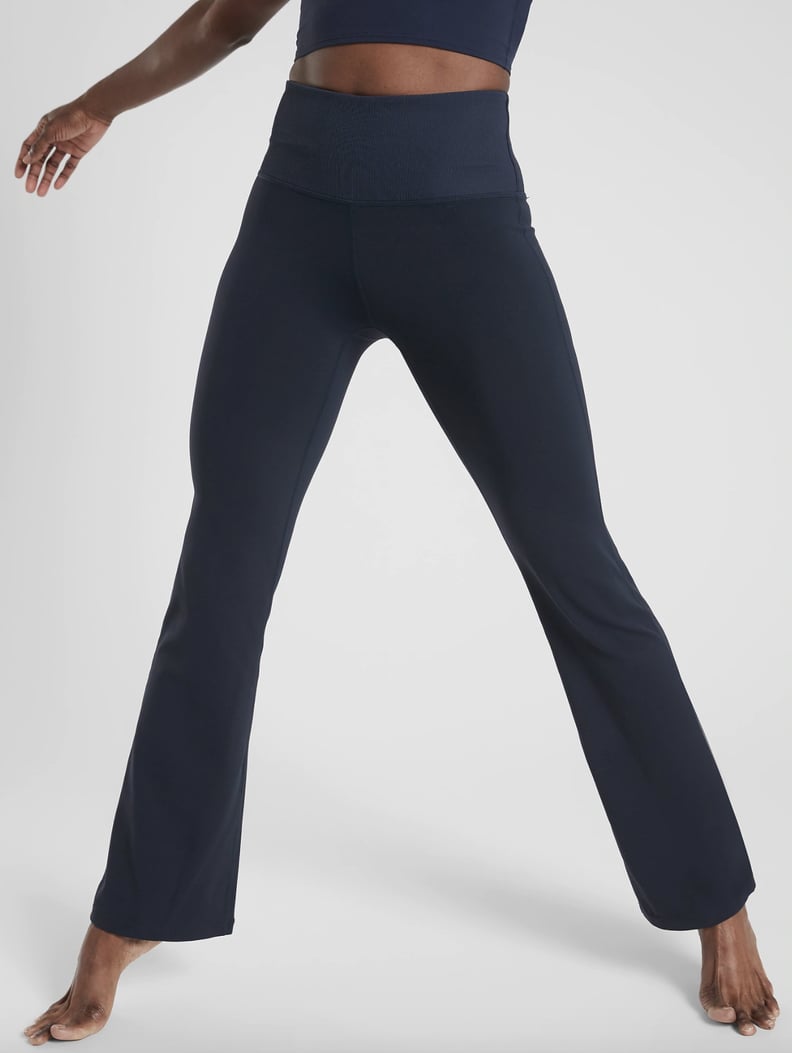 Athleta Studio Flare Pants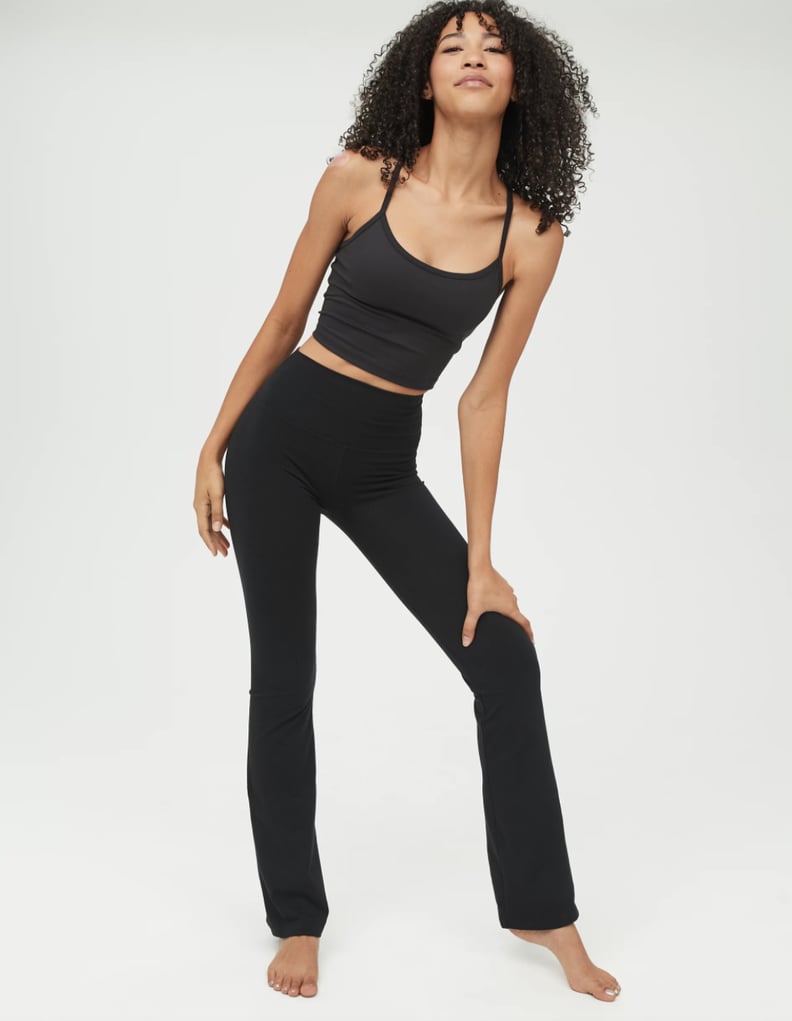 American Eagle Offline OG High Waisted Flare Leggings
If you struggle to find pants that are the right length for you, check out the American Eagle Offline OG High Waisted Flare Leggings ($21). Offline offers three different lengths in each size — short, regular, and long — so you don't have to worry about exposed ankles or tripping over the hem.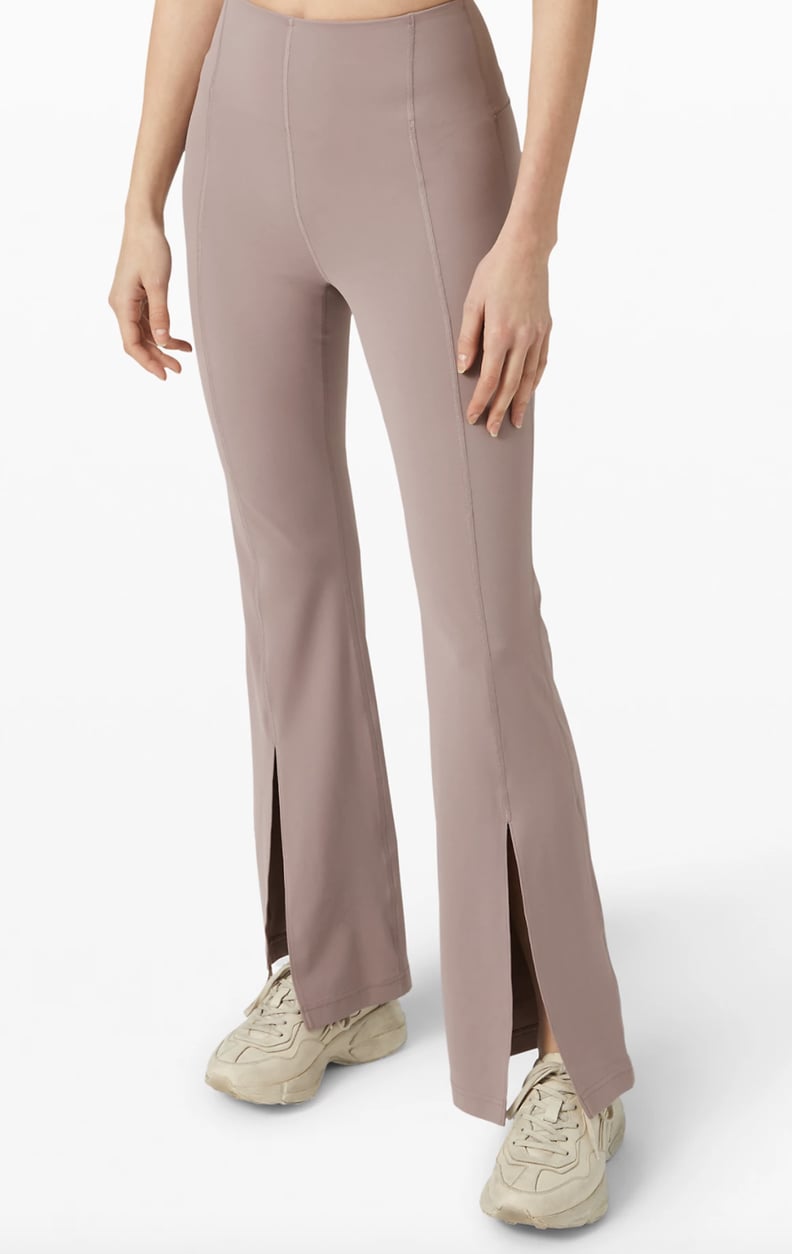 Lululemon In the Groove Flare Pants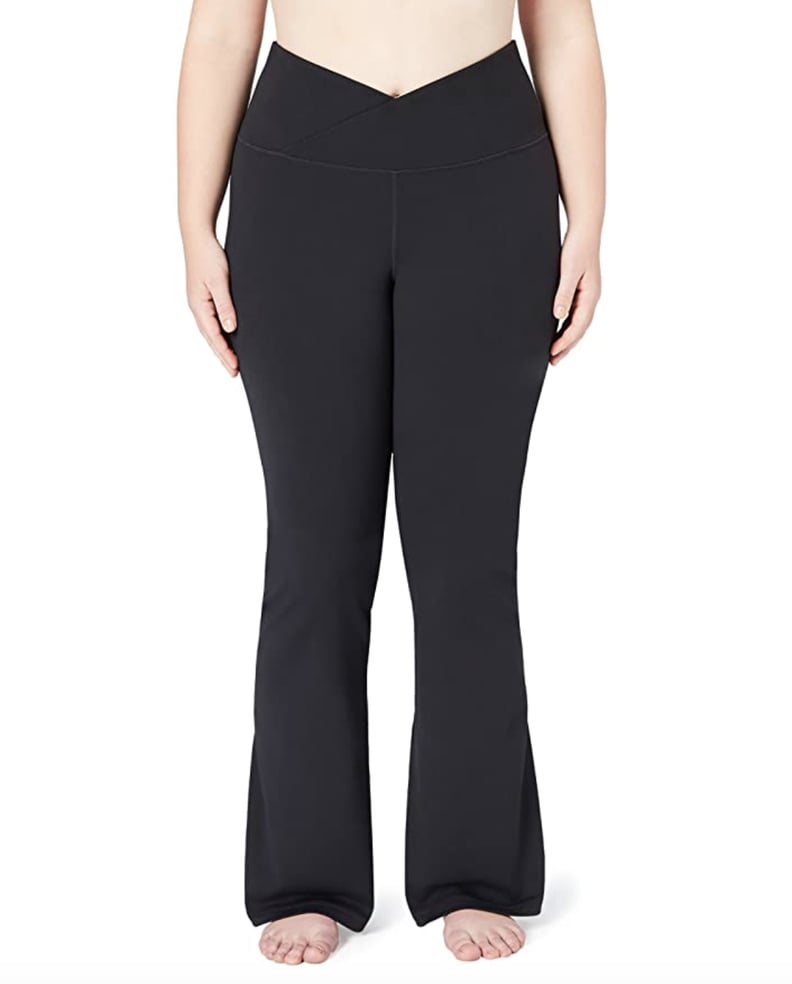 Core 10 Build Your Own Yoga Bootcut Pants
Design your dream pair of leggings with the Core 10 Build Your Own Yoga Bootcut Pants ($30). You can choose between three different waist options (including the cute cross waist pictured here), three lengths, and two colors.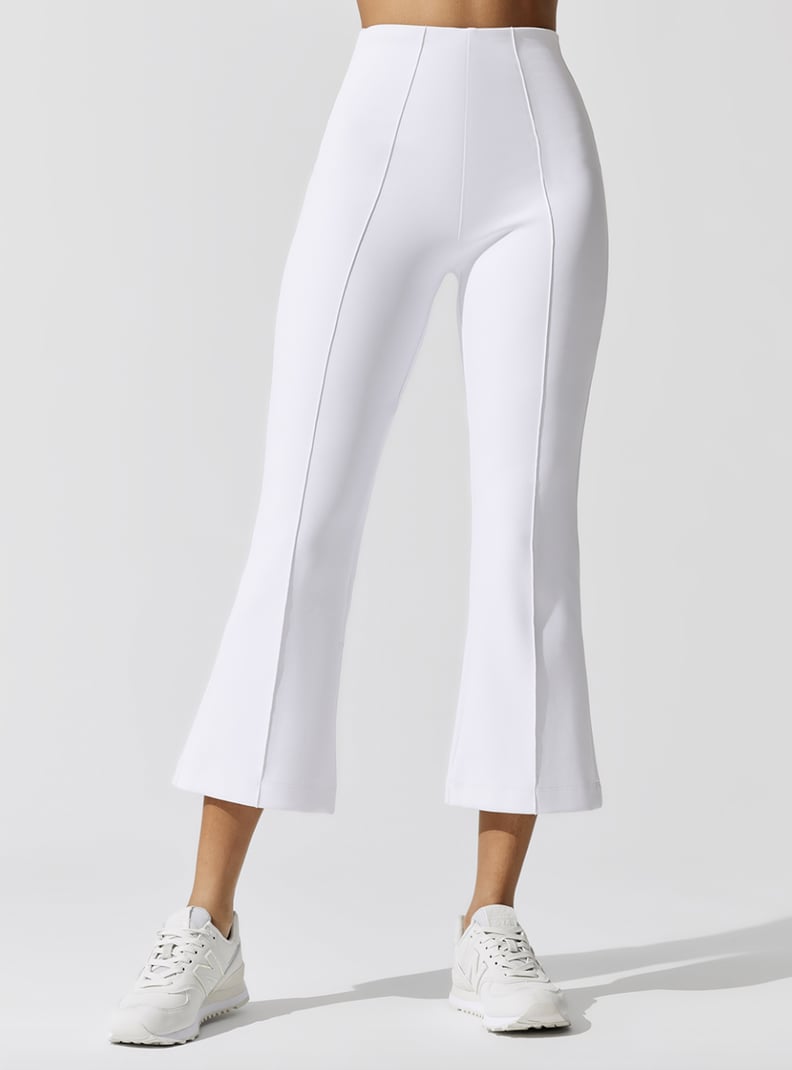 Carbon38 Ona Kick Flare Pants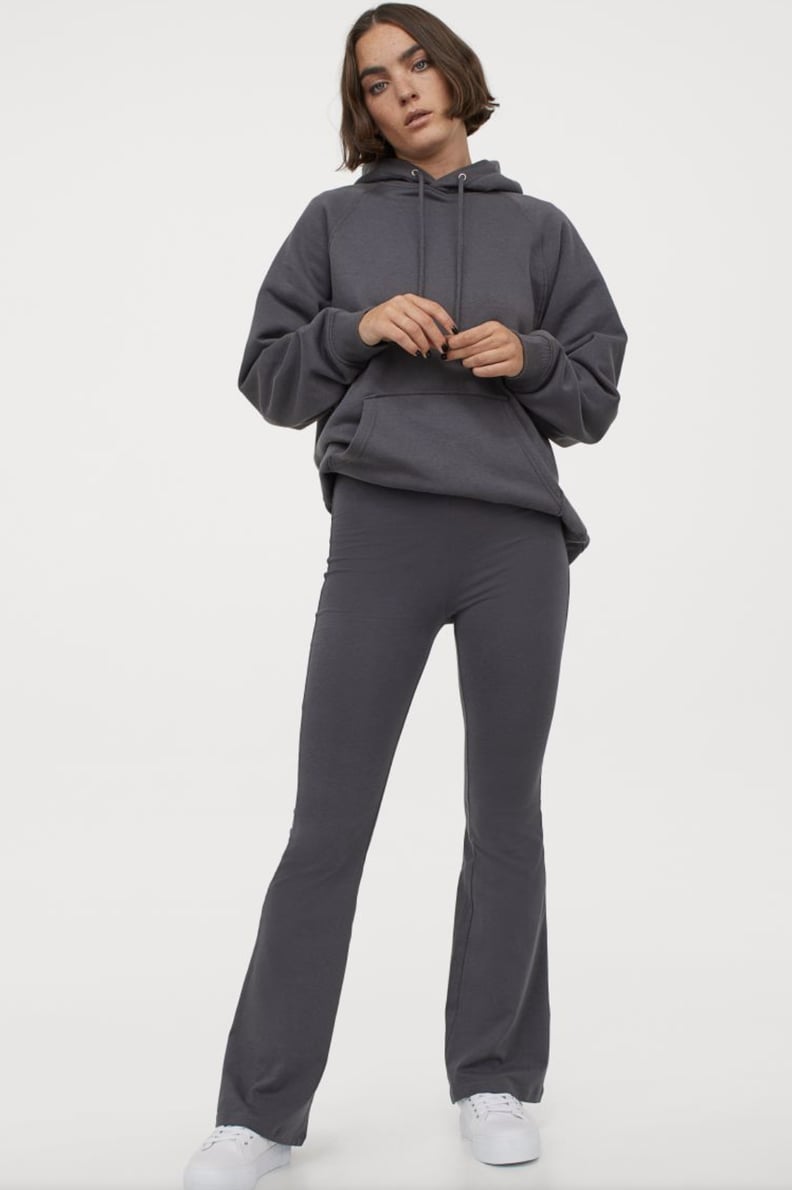 H&M Flared Leggings
The H&M Flared Leggings ($13) are a basic, affordable option, and are available in black and grey.