This CBD Gel Works Wonders on Workday Back Pain
I Have Horrible Workday Back Pain, and This CBD Gel Saves Me Every Time
As POPSUGAR editors, we independently select and write about stuff we love and think you'll like too. If you buy a product we have recommended, we may receive affiliate commission, which in turn supports our work.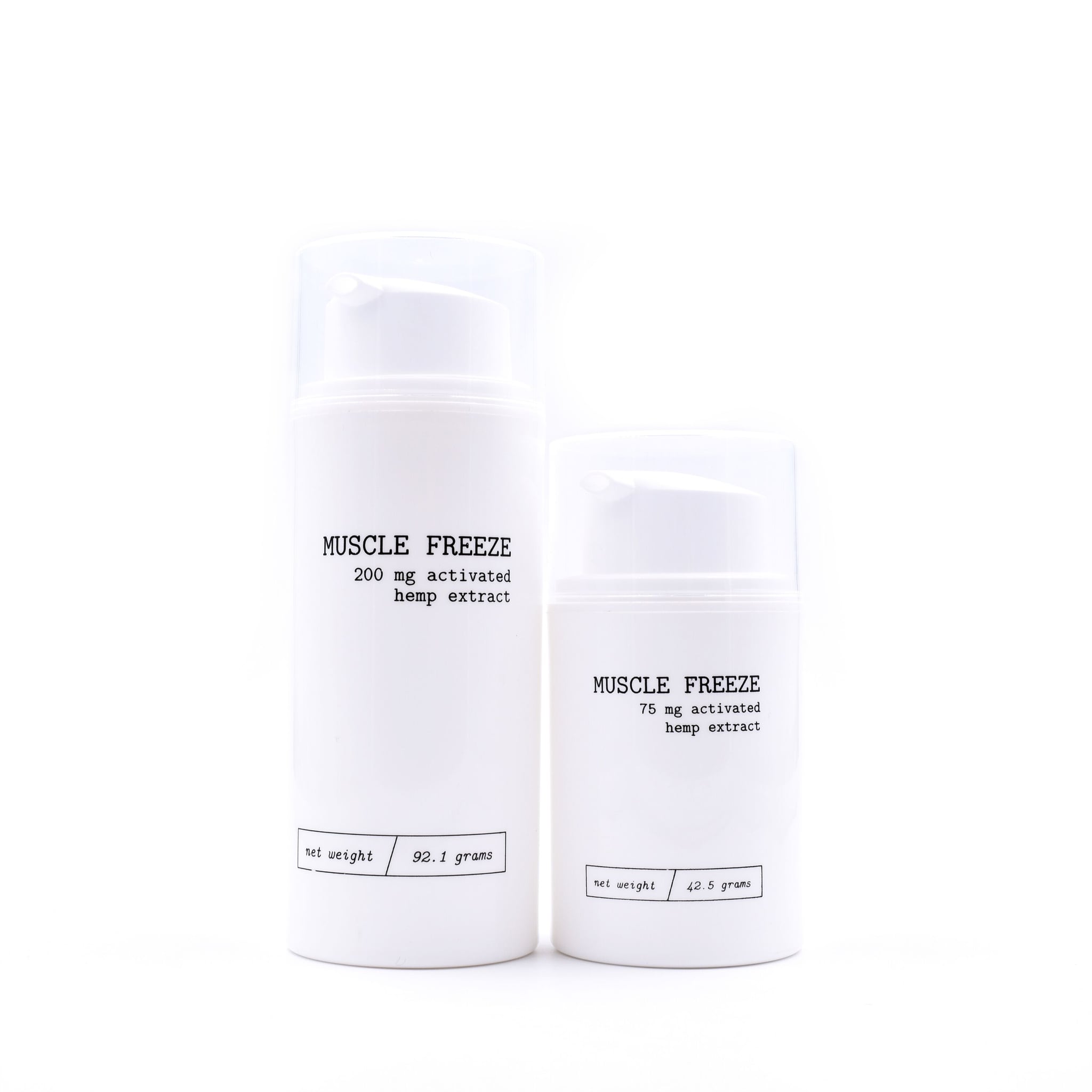 Real talk: lately, I haven't been consistent about working out or stretching — that, combined with sitting at my desk for hours, has me struggling with lower-back pain daily.
I begin to feel shooting pains, stiffness, and aches at the base of my spine as early as 11 a.m. Once this starts, it doesn't pass until I'm walking to the subway on my way home — seven hours later. I find myself constantly shifting positions in my chair to take the pressure off my lower back, but it only provides relief for minutes at best.
Clearly needing an effective fix, I started doing some research and decided to road-test a few remedies. That's when I discovered a CBD gel that offers relief within five minutes: Mary's Nutritionals Muscle Freeze ($35).
This CBD-infused cooling gel is like magic in a bottle. I just pump a little on my hand and rub it on the irritated area. It has a liquid gel-like consistency and a subtle smell comparable to menthol. My cube mate swears she can only faintly smell it, but — disclaimer — she also said she was congested. Just a few minutes after applying, you'll feel both heating and cooling sensations.
The relief only lasts for 45 minutes to an hour, but Mary's Nutritionals confirmed that you can use this product as much or as little as needed, making it the ultimate desk must have.
In a conscious effort to educate myself on what I put in and on my body, I reached out to Mary's Nutritionals to find out more about its product — especially since it is made with CBD.
The brand wanted to create a recipe "with both local and systemic analgesic properties," Dr. Jeremy Riggle, the brand's chief scientist, told me. He explained that CBD offers anti-inflammatory and analgesic qualities, which it mixed with menthol to incorporate a local anesthetic.
I'll get back in the gym eventually — at least that's what I keep telling myself. Until then, I'm relieved I have found a quick fix that actually eases my lower-back pain during work.
Image Source: Mary's Nutritionals