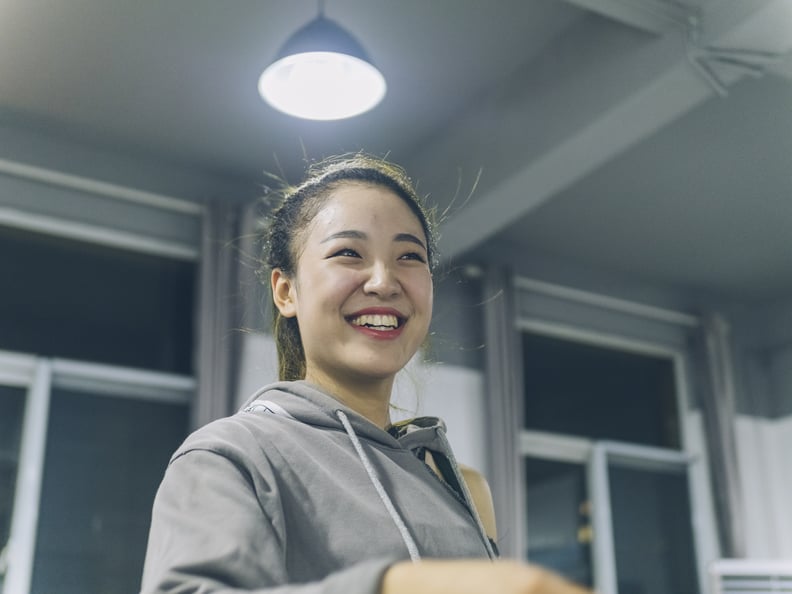 Getty | aaaaimages
When I was younger, exercise was never a chore, a self-imposed requirement, or done for any reason other than to have fun. I played on multiple sports teams, ran around with my friends at recess, and rode my bike through my neighborhood. But at some point between childhood and early adolescence, my mindset about exercise shifted.
Don't get me wrong — I love how I feel after a good workout, and my mental health is always improved when I exercise consistently. But I can't deny that my reasoning for working out isn't as pure as it was when I was a kid. It's often tied to my body image — even if I'm not trying to change how I look, I'm almost always trying to maintain consistency in my appearance. And if I'm being completely honest with myself, it's been too long since I went into a workout believing it would be fun and not simply something that I'd feel good about when it was over.
I decided I needed to change that. Besides taking longer walks and hikes (I've learned that's one of my favorite ways to clear my mind and move my body), I started dancing, specifically to Disney workouts. I'm not a great dancer, but that's not the point — it's just fun to do! Many of the moves are also rooted in specific exercises versus dance steps, so even someone with two left feet like me can figure it out! But more than anything, the Disney soundtracks help me let loose and center myself in the mindset of childhood, and I love singing along realizing I still know all the words the same way I did when I was 8 years old.
I put together a list of 10 of my favorite Disney dance workouts — and a few I still want to try! — so they'd all be in one convenient place. If you're looking to have fun, feel young, and get in a good sweat session, look no further than this list.
01
Disney Dance Workout (Part 1) by Teagan Dixon
02
Disney Dance Workout (Part 2) by Teagan Dixon
03
Disney Villain Dance Workout by Kyra Pro
04
Disney Dance Workout: Princess Edition by Kyra Pro
05
Disney Mix by Up To The BEat Fit
06
20-Minute Full-Body Disney HIIT Workout by That Disney Girl
07
Disney Dance Workout (Part 2) by Kyra Pro
08
Disney Dance Workout (Part 3) by Kyra Pro
09
25-Minute Disney HIIT Workout to Animated Classics by That Disney Girl
10
Disney Dance Workout (Part 1) by Kyra Pro