RunDisney Launches Themed Cross-Training Workouts
RunDisney Just Launched Workouts You Can Do While Watching Your Favorite Films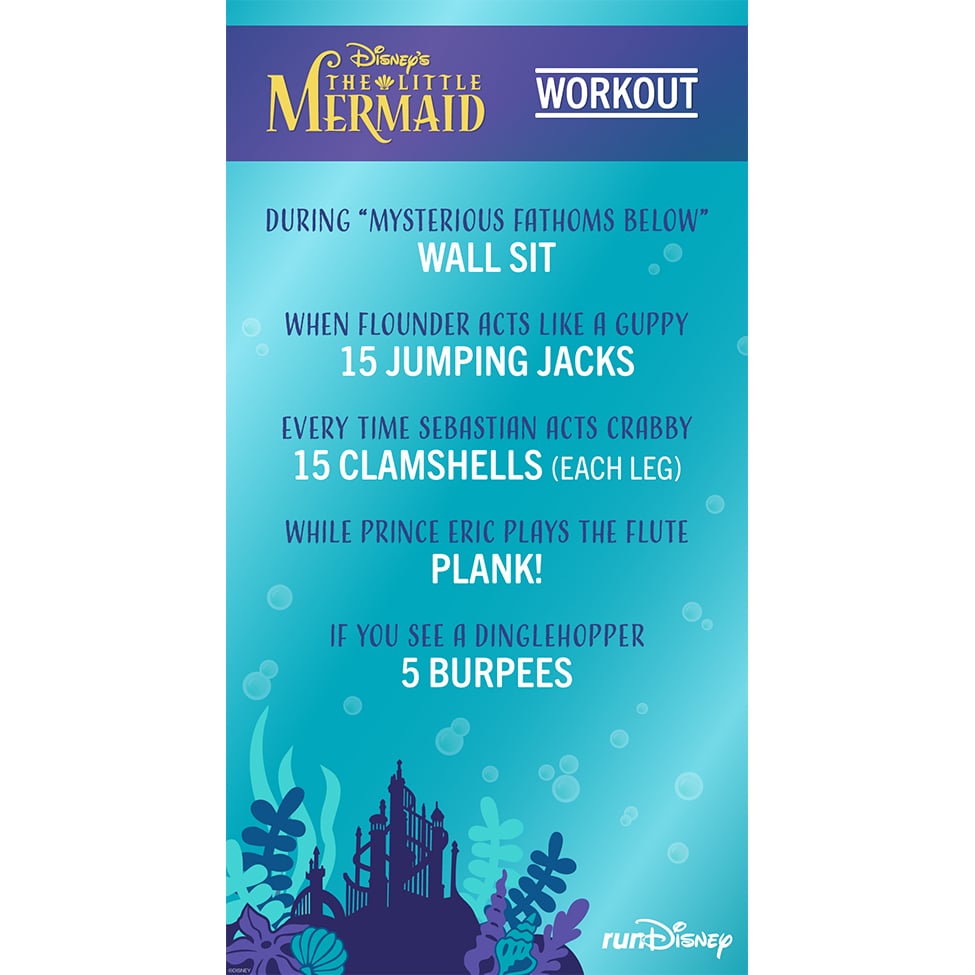 Working out at home just got a lot more fun thanks to RunDisney's new cross-training workouts. The workouts are each themed to a Disney movie you can stream on Disney+, and are designed to help runners stay fit — and just as importantly, have fun — between races, when so many have been put on hold or gone virtual due to the novel coronavirus (COVID-19) pandemic.
The first animated classic on deck? The Little Mermaid. The workout includes five exercises you should do at different moments in the film, like 30 clamshells "every time Sebastian acts crabby." (Very clever.) While the rest of the workouts are still in the Disney vault, POPSUGAR learned exclusively that Hercules is up next. Is there any better workout soundtrack than "Zero to Hero"? Probably not. So, get ready to belt out those classic Disney tunes while you train like a Greek god.
To catch the Hercules workout when it becomes available — as well as the other movie-themed workouts arriving in the coming weeks — be sure to follow RunDisney on Twitter and Instagram.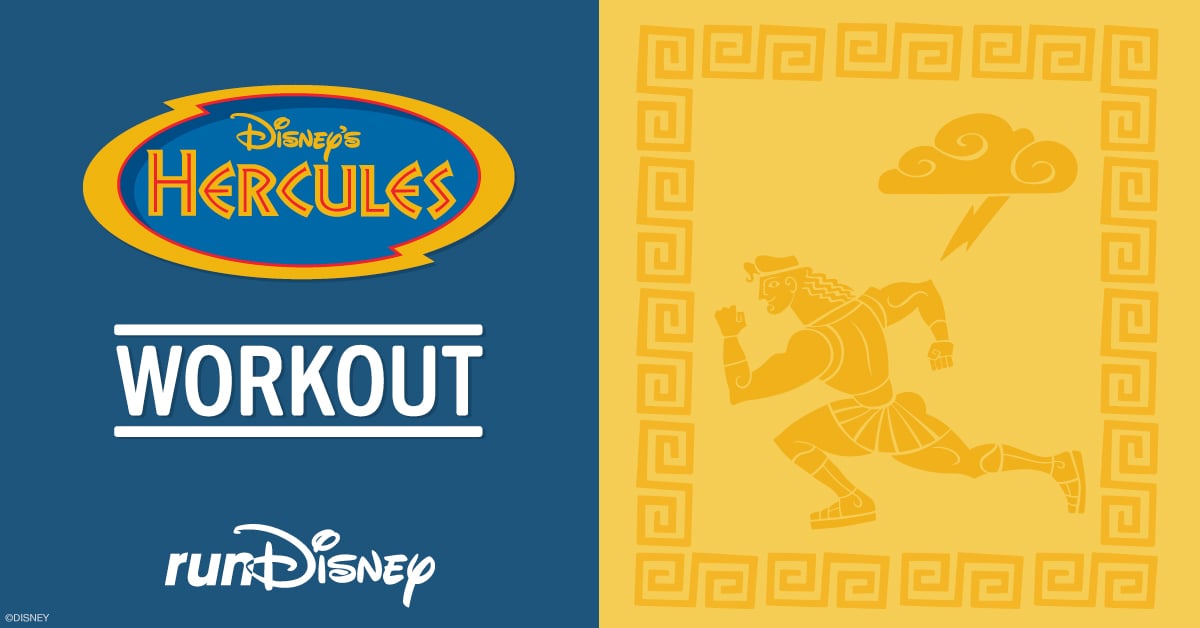 Image Source: RunDisney