When it comes to the world of professional tennis, there's perhaps no name more recognizable than Serena Williams. She and her older sister Venus are a force to be reckoned with on the court, and at 38, Serena's not showing any signs of slowing down. The tennis great has won 23 Grand Slam singles titles — that's just one shy of the women's all-time record, set by Australian tennis player Margaret Court — and in typical Serena fashion, she's still chasing that next piece of history. Of course, Serena is more than just a tennis star, and we've rounded up some facts that will make you see this badass lady in a whole new light.
01
She's Fluent in French
During an October 2016 interview with The Fader, Serena revealed that she became fluent in French partially so she could better communicate with locals while spending time in Africa, and partially to make a key victory feel even sweeter. "One of the reasons I learned French was I wanted to win the French Open, and I wanted to speak French when I won," she explained. "The second was because, most African countries, the main language outside of their local language is French or English. So I figured: I know English, maybe I can learn French."
She then proceeded to blow everyone's minds by addressing the crowd in French following her win at the 2013 French Open. "I mean, I have been speaking French for years and years, but I don't really have a lot of confidence. I just had to kind of jump in," she told the New York Times. She added: "It's way, way more nerve-racking than playing tennis."
02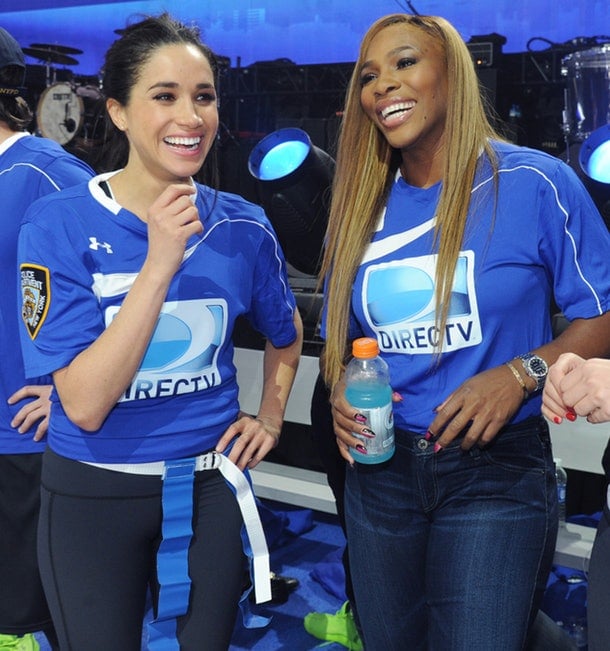 She's Besties With Meghan Markle
Serena and the Duchess of Sussex first met at a Super Bowl party in Miami back in 2010, where they became fast friends. Since then, Serena has attended Meghan's May 2018 wedding and helped organize her New York City baby shower in February 2019. Meghan, in turn, has supported Serena in the Wimbledon finals for the past two years, and Meghan even flew to New York to attend the 2019 US Open final in September, which was her first time traveling solo after having baby Archie in May 2019.
When asked about her friendship with Meghan during a November 2019 interview with Access Hollywood, Serena replied, "She flew all the way with a newborn to see me play in New York and flew all the way back that night, and I probably couldn't have done that. It just kind of goes to show you what an amazing person that she is, and that's just one of the many things that she does for me."
03
She Met Her Husband at a Hotel in Rome
While having brunch with friends at the Cavalieri hotel in Rome ahead of her first match in the Italian Open in May 2015, Serena unexpectedly met her future husband, Alexis Ohanian. Though there were plenty of other tables to choose from, Alexis chose to sit right next to Serena and her group of friends. As Serena recounted to Vanity Fair in June 2017, "This big guy comes and he just plops down at the table next to us, and I'm like, 'Huh! All these tables and he's sitting here?'"
Serena ended up inviting the co-founder and executive chairman of Reddit to join their table, and the two decided to exchange numbers. By December 2016, Alexis had proposed, and by the following year, they were married and had welcomed their daughter, Alexis Olympia.
04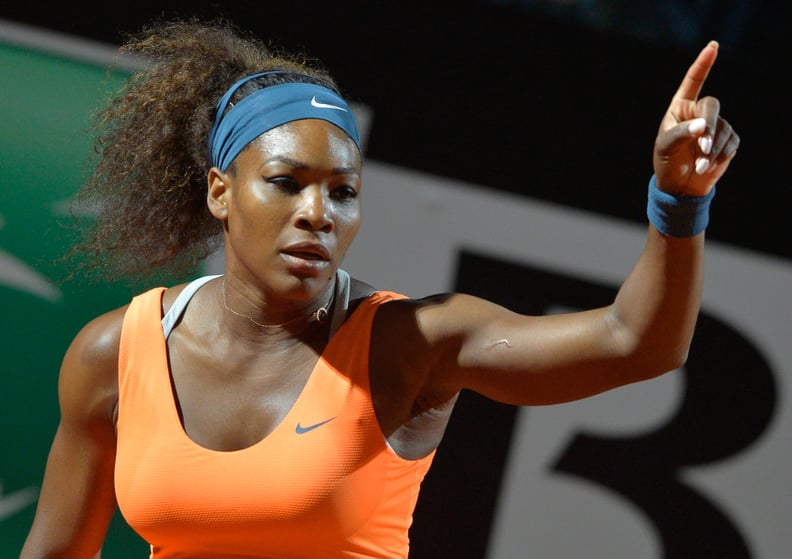 Faith Is an Important Part of Her Life
Serena doesn't often speak about her faith, but ahead of her daughter's first birthday, she explained why she wouldn't be throwing a celebration. "We're Jehovah's Witnesses, so we don't do that," she told reporters at a US Open press conference. Serena and Venus converted in the early '80s after their mother Oracene Price did, and though Serena celebrates her achievements on the court, Jehovah's Witnesses refrain from celebrating holidays and birthdays.
Since marrying Alexis, Serena has worked harder to dedicate herself to her faith, though her husband is not religious himself. "Being a Jehovah's Witness is important to me, but I've never really practiced it and have been wanting to get into it," she explained to Vogue in August 2017, later adding, "Alexis didn't grow up going to any church, but he's really receptive and even takes the lead. He puts my needs first."
05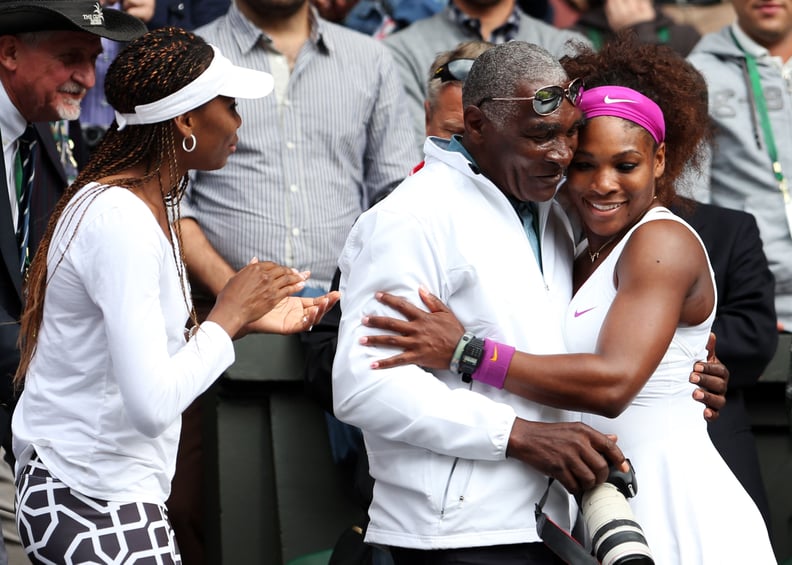 She Was Coached by Her Dad Starting at Age 14
06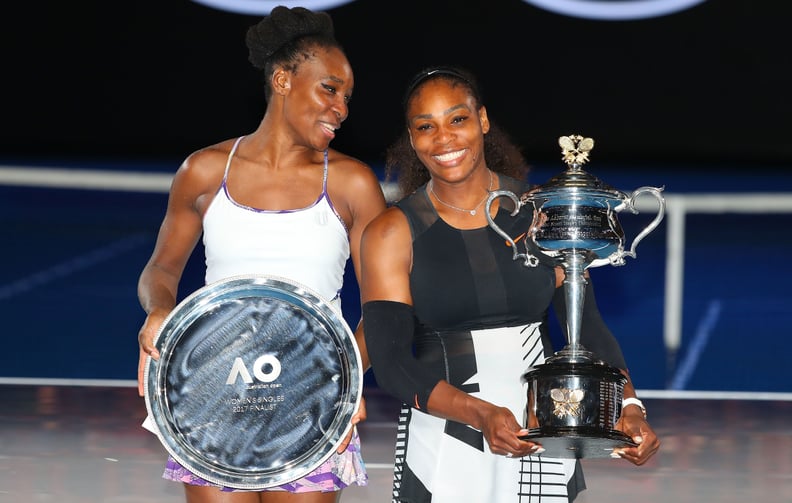 She Won the Australian Open While Pregnant
In January 2017, Serena famously defeated Venus in the Australian Open, marking her seventh Australian Open title and 23rd Grand Slam title overall. Even more amazingly, the tennis star found out she was expecting right before the tournament. As she explained to Vanity Fair in June 2017, she'd been feeling a bit off, and she took a test just to shut down her friend Jessica Steindorff's suspicions that she was pregnant. After six positive tests, Serena was finally convinced.
She recalled saying, "Oh my God, this can't be — I've got to play a tournament. How am I going to play the Australian Open? I had planned on winning Wimbledon this year." And though she couldn't compete at Wimbledon, she still went on to win the Australian Open.
07
She's Helped Build Schools in Africa and the Caribbean
Through the Serena Williams Fund, Serena has helped to build elementary schools in Uganda, Kenya, and Zimbabwe in conjunction with Build Africa, and she also partnered with Helping Hands Jamaica to help build a school in Trelawny Parish, Jamaica. And by build, we don't mean she donated money — she literally helped build those schools.
For her, helping black girls get an equal opportunity for education is essential. "Now, sometimes in Africa they send only the boys to school," she wrote in Wired in October 2015. "So we had a strict rule that our schools had to be at least 40 percent girls. It was impossible to get 50-50 boys to girls, and we really had to fight for 60-40. But we got it."