When It Comes to Weight Loss, These 9 Chickpea Recipes Are Here to Help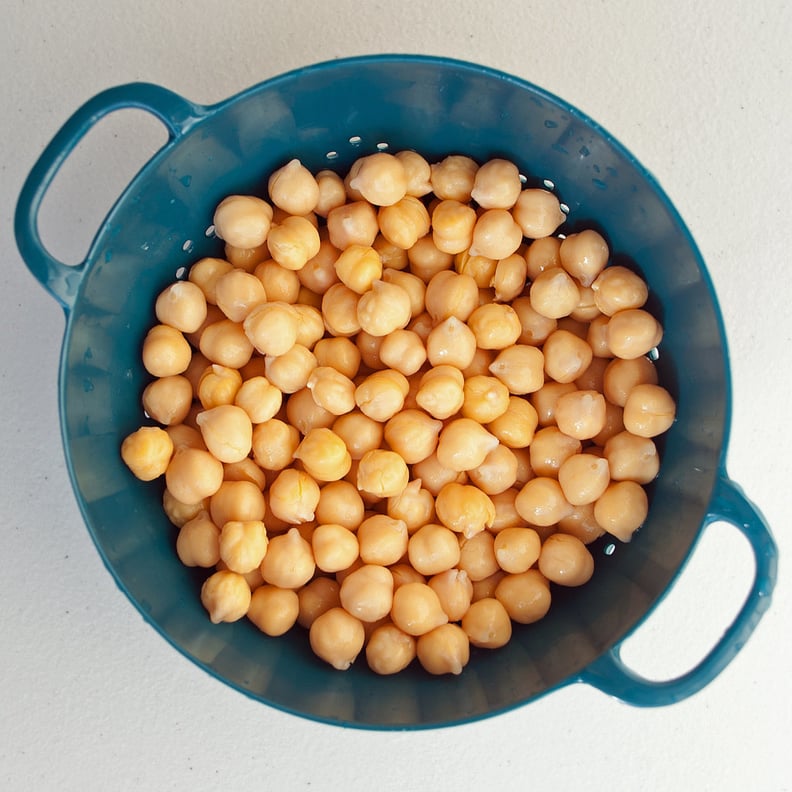 POPSUGAR Photography | Nicole Perry
POPSUGAR Photography | Nicole Perry
Chickpeas seem to be everywhere lately — and for good reason: they're high in protein, fiber, folate, and zinc. And in a small study, chickpeas have also been shown to aid in weight loss. We love how versatile they are: whether roasted on their own, tossed in a salad, or even used in dessert, chickpeas seem to make every recipe better! See a few of our favorite uses here.
Spicy, Mexican-Inspired Roasted Chickpeas
These spicy roasted chickpeas are full of heat and crunch. Like baked kale chips, roasted chickpeas are a great way to satisfy a chip craving — minus all that fat — and you get all the nutritional benefits of chickpeas.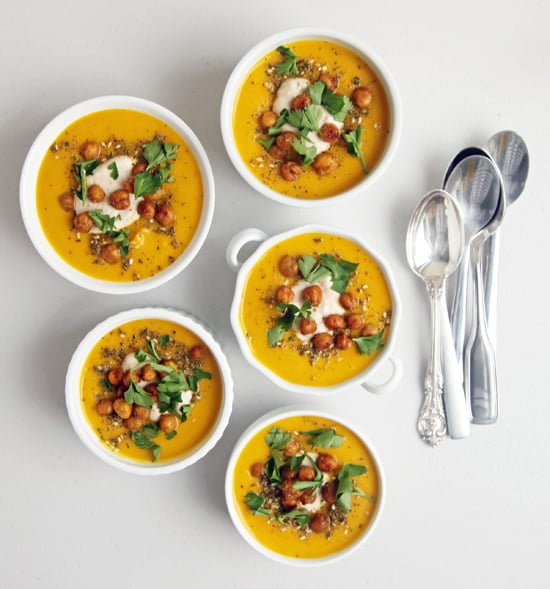 Spiced Carrot Soup With Roasted Chickpeas and Tahini
This Middle Eastern spiced carrot soup is creamy without using cream and is garnished with perfectly spiced chickpeas. It's a meal that feels decadent while still remaining light.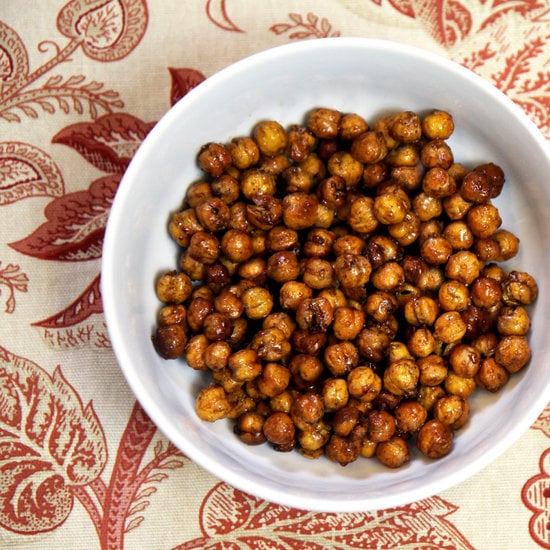 Roasted Honey Cinnamon Chickpeas
If you're craving something sweet that won't doom your diet, then try these roasted honey chickpeas. High in protein and fiber, chickpeas offer a satisfying crunch when roasted and will leave you with a boost of energy.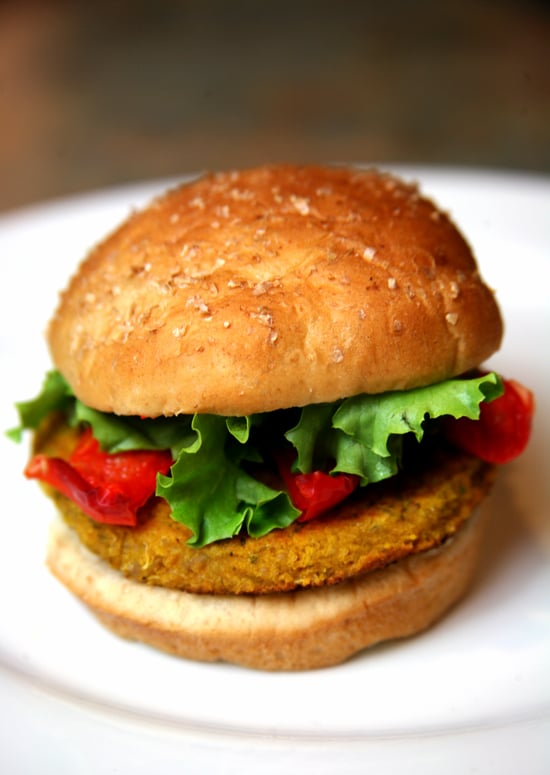 Spicy Chickpea Barley and Quinoa Veggie Burger
Our spicy chickpea burgers are a cinch to make. Just whip up the mixture, and heat up the patties. You can also freeze them to heat up later: wrap each patty (make sure they've cooled) individually, and store in the freezer. You'll never buy premade veggie patties again.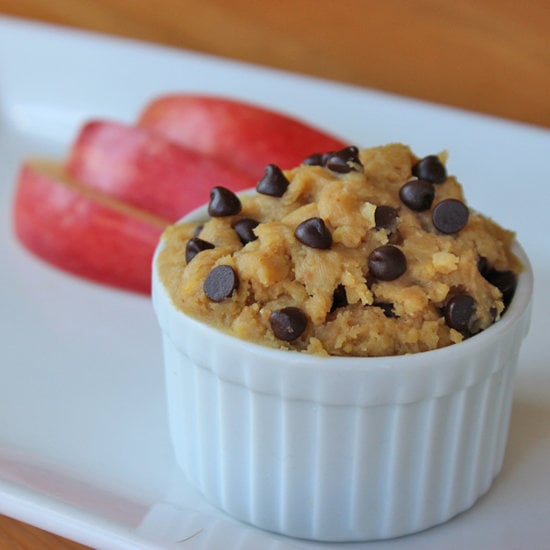 Chickpea Cookie Dough
Vegan and gluten-free, this sweet chickpea dip is an excellent source of fiber and protein. It makes one sweet, healthy snack that tastes just like cookie dough!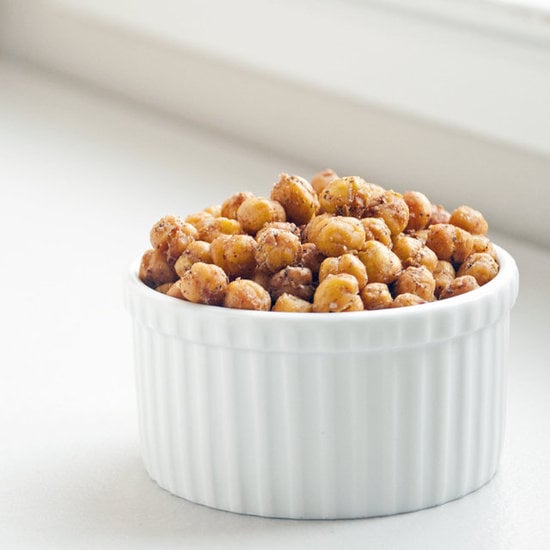 Mediterranean-Spiced Chickpeas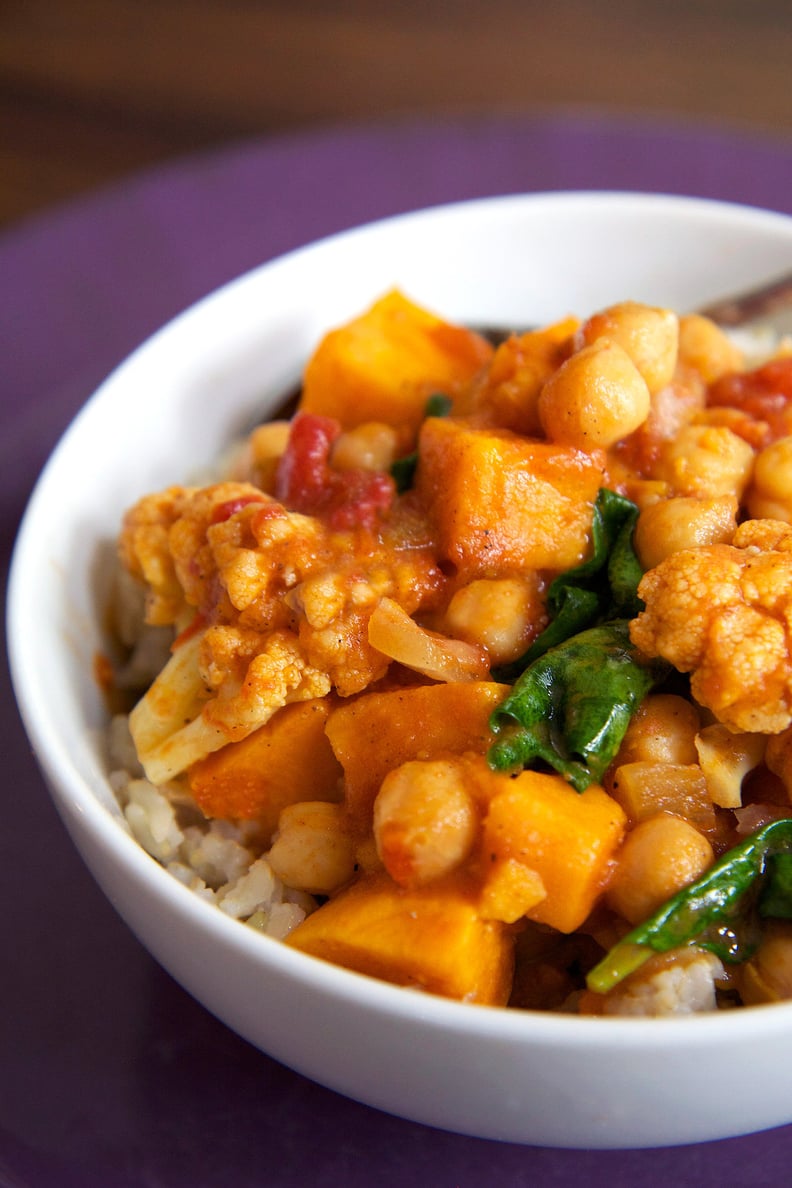 Vegan Chickpea Curry
After one bite of this chickpea and sweet potato curry with coconut rice, you will be sold. Each serving is about 400 calories, and because this recipe serves six, you can impress your friends with this bold yet easy-to-make dish, or save the rest for tomorrow's lunch.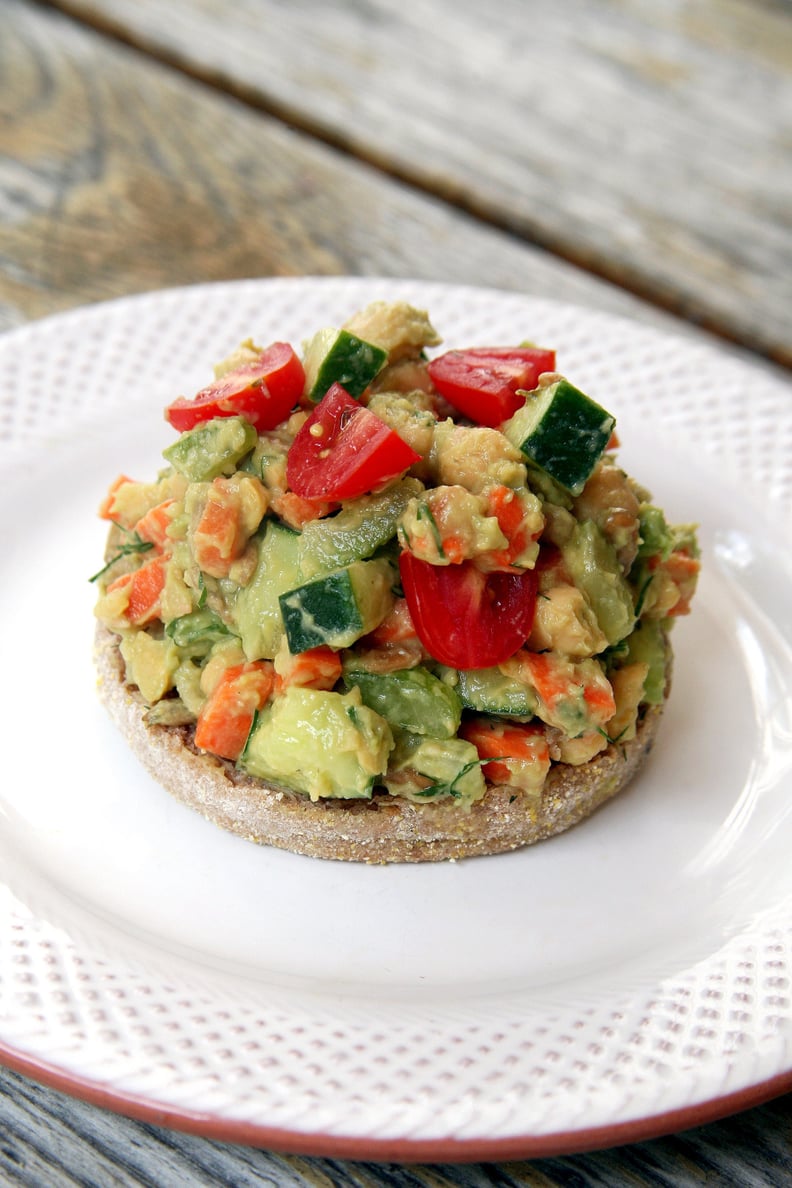 Chickpea Avocado Salad
This chickpea avocado salad takes less than 10 minutes to make, and you can even make a batch ahead of time to have a few days' worth of meals.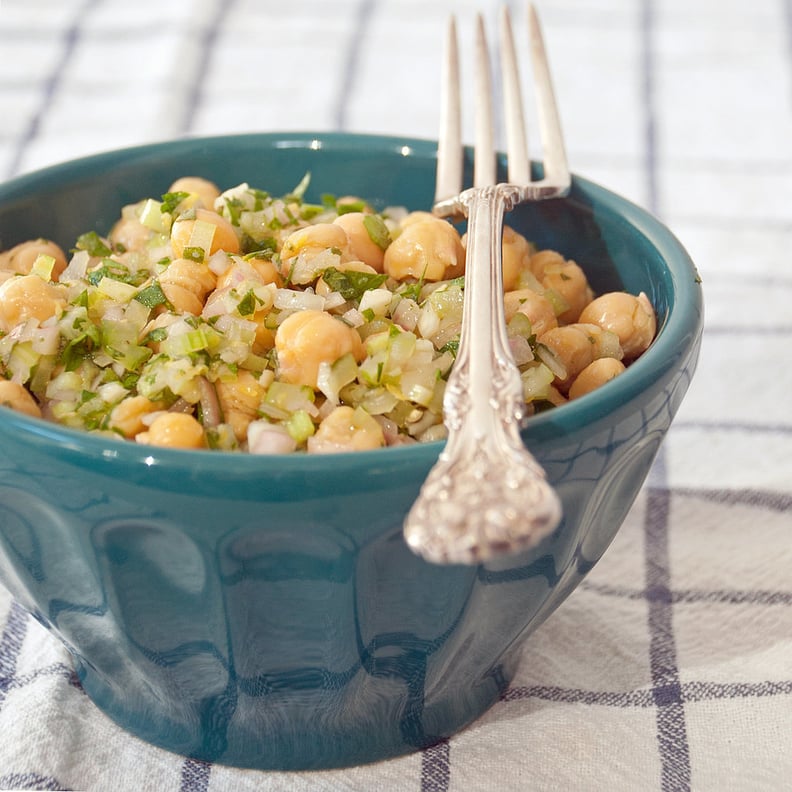 Marinated Chickpea Salad
You'll love that the zesty flavors of this marinated chickpea salad get better over time. Have a bowl for dinner, then enjoy the next day for lunch.