POPSUGAR
/ paid content for /
Under Armour
How a Break From Running Felt Like a Breakup
Taking a Break From Marathon Training Felt Like the Breakup I Didn't See Coming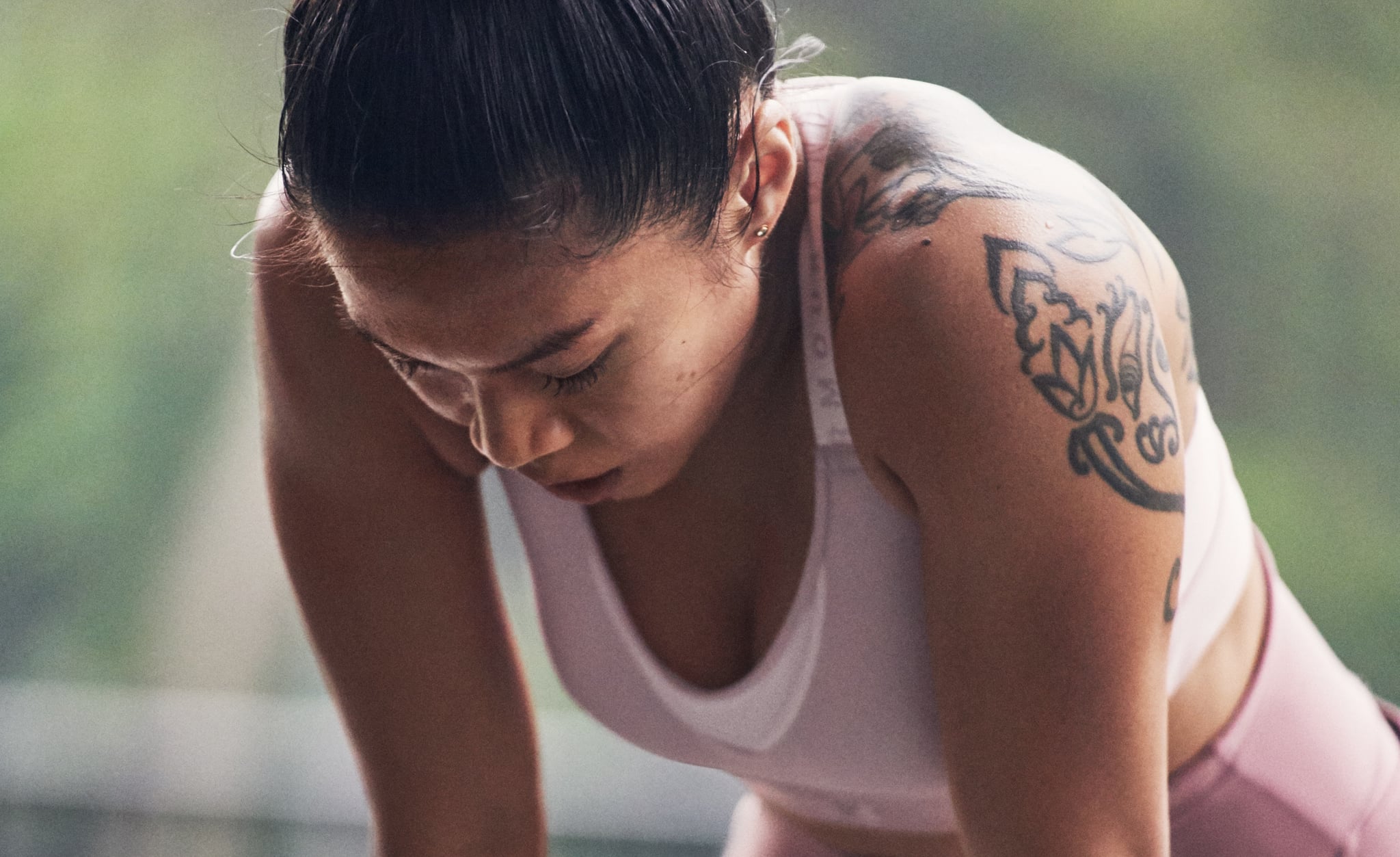 I've always joked that running has been my longest relationship. And although I've tossed this one-liner out at parties to get a laugh, it's kind of true. I've been consistently training for races for the last eight years of my life. Next to my decade-long love affair with New York City, running truly has been my "longest" relationship. But this year, my special relationship with running has felt more like a surprise breakup.
I don't have to bring up the elephant in the room: this year has looked a little different. In the simplest of running terms, races aren't happening. In the complicated terms of life, I went through several life changes that during any other year would be eventful enough, but piled on top of the year that was 2020, have seemed extra challenging.
Some months were better than others in terms of training. I embraced remote workouts in a way I never had. I tried new workouts entirely. I even ran more in a month than I ever had before. But eventually, my desire to run at the same rate I normally would in a marathon-filled year started to wane. What's more, the usual training route I had come to know and love wasn't as accessible thanks to a move that put me several miles and a river away from my favorite park and path. And what started as a short break turned into weeks — then months.
Suddenly, running as I knew it felt further and further away. The routes I took when I was training for my first 5K weren't in my backyard. The sights of the New York City skyline that kept me motivated on my 15-mile treks were physically out of reach. All of the emotions I'd get running that made me fall in love with the sport over and over were like a distant memory. I felt as though running as I knew it left me high and dry, and I was completely blindsided.
Of course, rationally, I knew taking a break from marathon training would be good for my body and that I should make the most of this year. But after a while, the unexpected change left me feeling as if I was lacking some consistency that I had become so accustomed to. Eventually, even if I geared up with my favorite UA Rival Fleece Embroidered Hoodie ($54, originally $60) and went on a casual run, I found myself "missing" running because I wasn't on the same comfortable and familiar route or schedule.
The more and more I thought about it, the more I realized I felt like I was going through a bonafide breakup. I'd reminisce about the places I used to go on long runs. I'd look back at photos of old races. I'd try to get back out there and train, but it just felt off. All I needed was a pint of ice cream and I was a rom-com stereotype of a breakup.
I wish I could say that after a few months, I've had my rom-com movie moment and things have gone back to normal — or that I found a new fitness fix with a charming Southern accent. The truth of the matter is that I still think about the way I used to feel running prior to my latest training break. Maybe I'll feel those same butterflies if I begin training again, but maybe not.
An activity that helped me explore the city, interact with others, and demanded so much of my time and attention is no longer able to do any of that. The fact of the matter is that the things I love about running did change this year — but they're not the only lessons to learn from the sport. There's personal strength, self-pride, mental endurance, and emotional and physical stamina. And that's just the beginning. Maybe my relationship with running didn't really go through a breakup at all, but rather an evolution.
Running is so much more than the handful of things that made me fall in love with it. And rather than spending another moment being sad for what I miss, I'm choosing to be excited for what new things I'll discover in my sport. Because just like any good rom-com character, my job now is to evolve as well.