How Many World Championships Medals Does Allyson Felix Have?
Allyson Felix Broke the World Championships Record, Again, With 13 Gold Medals to Her Name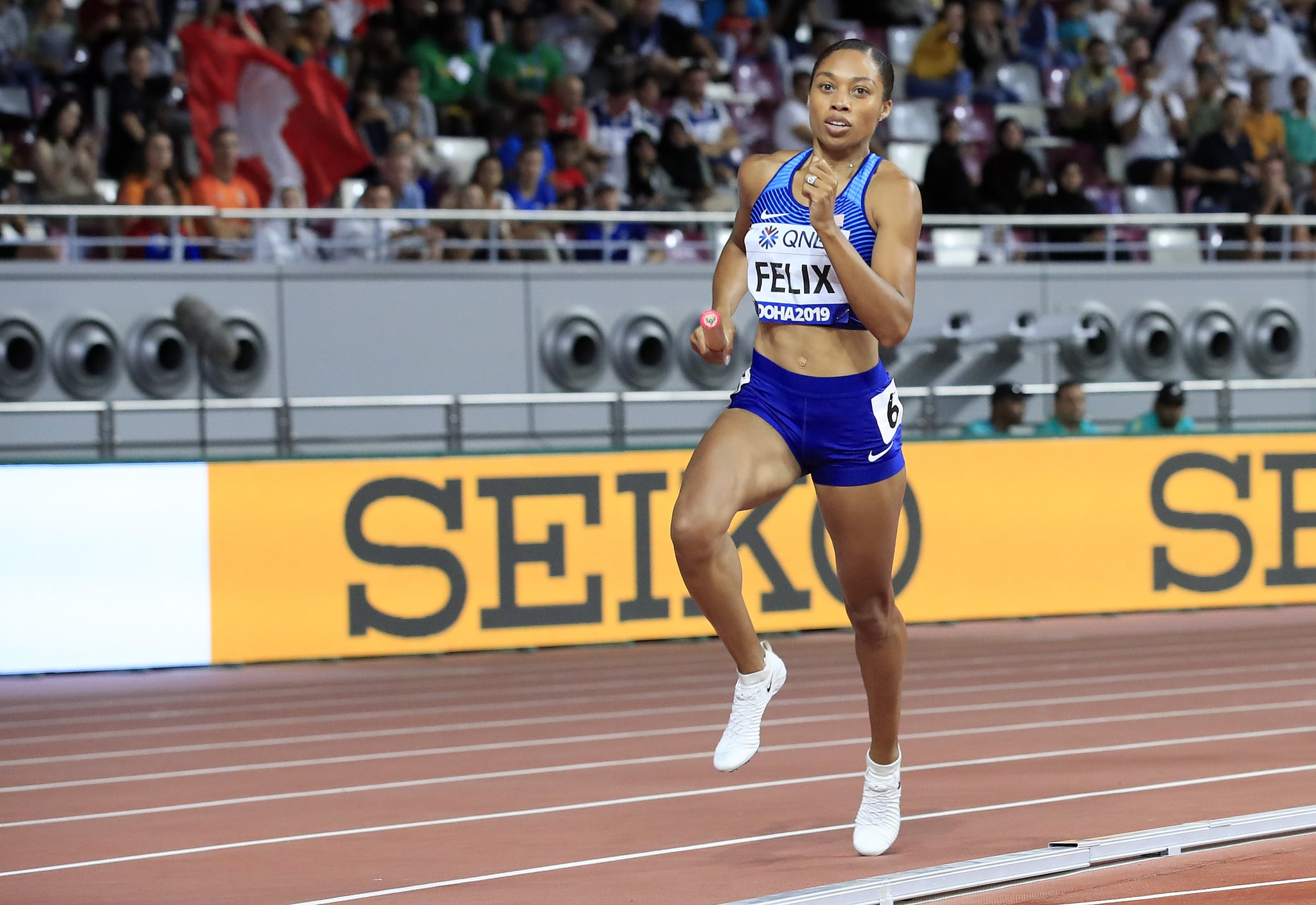 Allyson Felix has dominated the track for the past 15 years, and it's pretty obvious that she's become a household name. She made her debut Olympic appearance at the 2004 Summer Olympics in Athens and placed second in the 200-meter dash, and from that point forward, Allyson has maintained her position as one of the greatest sprinters, obliterated records, and repeatedly made history.

After experiencing a complicated pregnancy, Allyson wasn't sure if she would ever return to running again. But 10 months after giving birth to her daughter, Camryn, Allyson was back on the track on the track at the 2019 IAAF World Championships.
Allyson broke Usain Bolt's record when Team USA won the first-ever mixed-gender 4x400 meter relay competition, becoming the first person to ever win 12 gold medals at the IAAF World Championships. She also helped Team USA secure a lane in the women's 4x400 meter relay finals, and although she didn't run in the final race, she still received her 13th gold medal because she competed in the qualifying round.

The 2019 IAAF World Championships was an exciting meet with countless standout performances, and we are officially counting down the days until the 2020 Tokyo Olympics.