How Oksana Masters Trains For Summer and Winter Paralympics
How Cyclist and Skier Oksana Masters Trains For Both the Summer and Winter Paralympics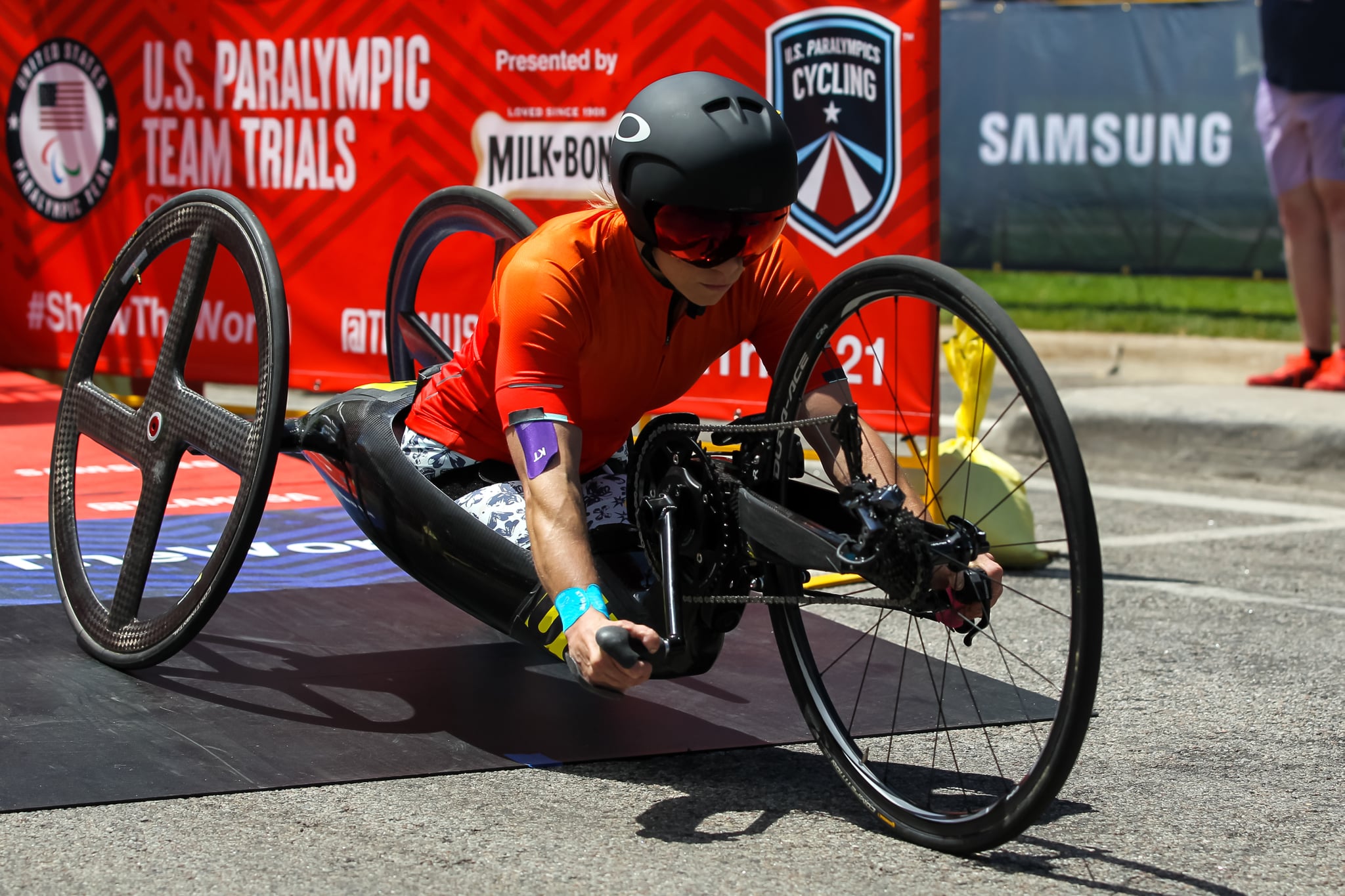 Image Source: Getty / David Berding
Oksana Masters is a five-time Team USA Paralympian and has eight medals (two golds, three silvers, three bronzes). Although she used to row in the Summer Paralympics, a back injury in 2014 made her have to give it up, and she actually took up cycling as a way to recover. Now she's competing in road cycling Tokyo. Once the Paralympic Games are over, she'll do a complete switch to cross country skiing. So how does she train for both?
Masters told POPSUGAR that balancing two sports is a lot, and sometimes she asks herself, "Why am I doing this again?" But she loves it! She explained that most people don't realize that these two sports — cross country skiing and cycling — don't go hand-in-hand. Both do offer a good base for endurance, but Masters said, "skiing is all pulling. And then hand cycling is all pushing." It's a very humbling experience, she said, when you're going back and forth. She feels like she's peaking and doing great in one season, and then she has to switch gears for the next. The transition is six months between Tokyo and the Winter Games in Beijing, so it'll be challenging, but Masters said she'll make sure to take time for herself.
She added that there's a fine line between finding that time for yourself and distancing yourself. During the pandemic, she found some new hobbies, like baking and gardening, to support her mental health. Masters, who is a Wells Fargo Visa ambassador, said she used her Wells Fargo Active Cash Visa Card to buy a stand-up mixer and 16 plants! Masters said it's important to take time for yourself outside of your sport and outside of your training to do things that make you really, truly happy and make you forget about the world.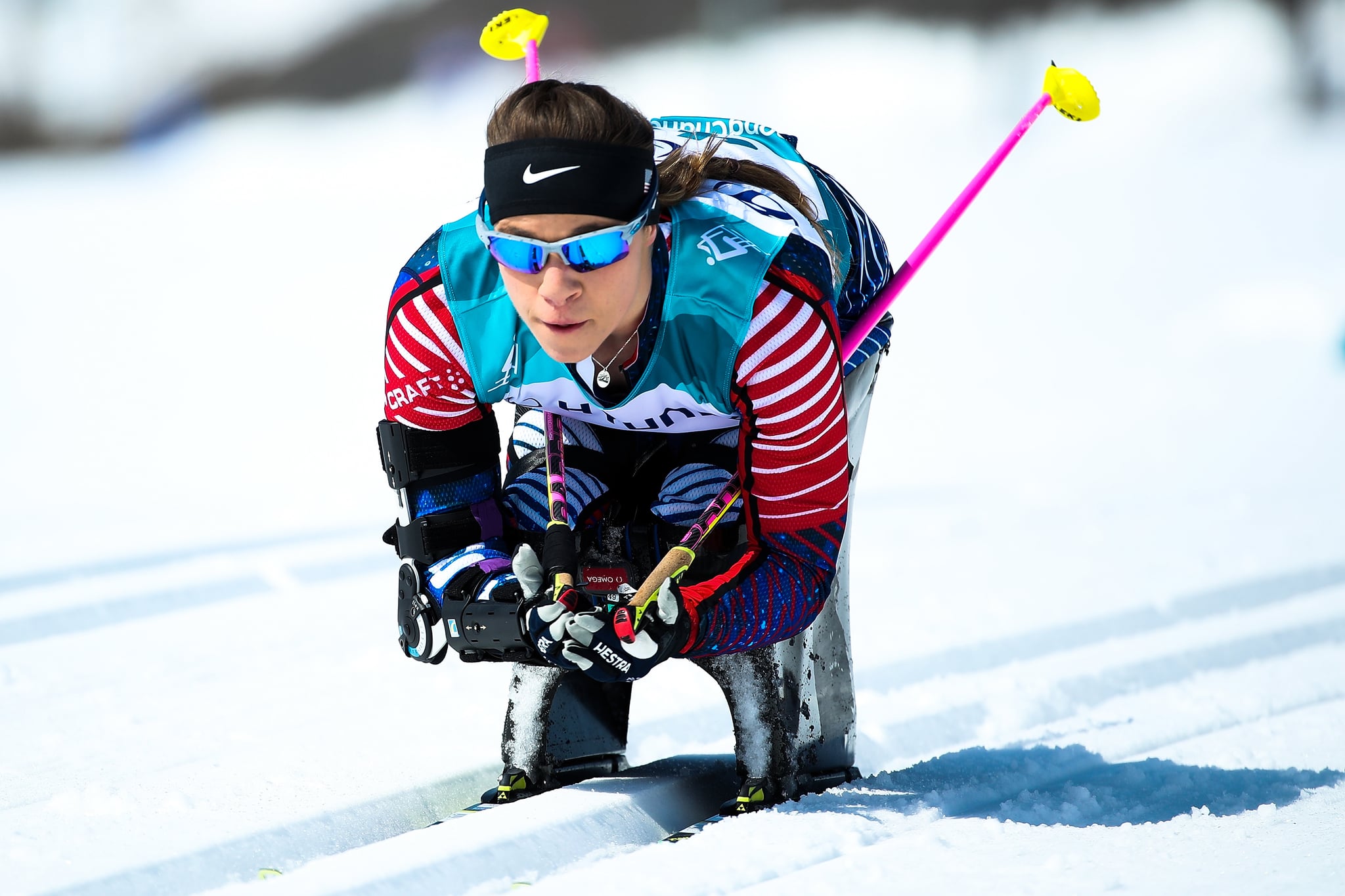 Image Source: Getty / Lintao Zhang
Taking care of your mental health is so important, and Masters shared that she's happy other athletes like Naomi Osaka and Simone Biles are talking about it. "You think these tough, strong, athletes are amazing at what they do, and nothing can go wrong for them," she said. "But there are real struggles, and that's what makes us all human and relatable, to all go through that. We're all just human at the end of day."
We had to ask: which of her two Paralympic sports are her favorite? Masters said it was such a hard question to answer. "I feel like when I'm cross country skiing, I'm so done with being cold and I want to be hot, and that's such a good transition. And then in the summer in cycling, it's just that same thing." But she shared "my first love is rowing and it will always be rowing."
When it comes to competing in the Paralympics, no matter what sport, Masters said, "there's way more than just the medal." She had gotten into sports originally to prove that she could do it. Someone had once told her she was too small and was never going to be an athlete. That turned into wanting to prove that person wrong, to see for herself if she was capable of achieving a gold medal.
"You're representing something that's just so much bigger than yourself."
Masters thought the gold medal was what she was chasing, but then she realized it wasn't the medal itself. Instead, it was standing on the podium, looking out, seeing your country's flag, and realizing that "you're representing something that's just so much bigger than yourself." She also feels this on the starting line and at the finish line. In those moments, she said, "Everything is flashing back. All of your sponsors and supporters and your friends and your family, and all the trainings and races that just were horrible, and that's what got you there."
Her "why" has transitioned over the years, and now her goal is to help inspire the next generation of girls to get into sports and to stay in sports.
And while recovering from an unexpected leg surgery this year, although she doesn't feel 100 percent back to how she was, she's controlling what she can. Taking over a month off was really hard and having to relearn how to walk again made her realize, "I have no legs, all over again, even though more than half of my life has been that." But she feels like this could make her a better athlete. That's part of the reason she loves jumping from sport to sport. "It's this excitement, and anxiety, and just the unknowns of not knowing what to expect. I feel like in those moments sometimes the best of you comes out and you really see what you're capable of doing," she said. We can't wait to watch her complete!