I Had a Cancer Scare at 25
I Had a Cancer Scare at 25, and I'll Never Forget the Way Doctors Just Didn't Seem to Care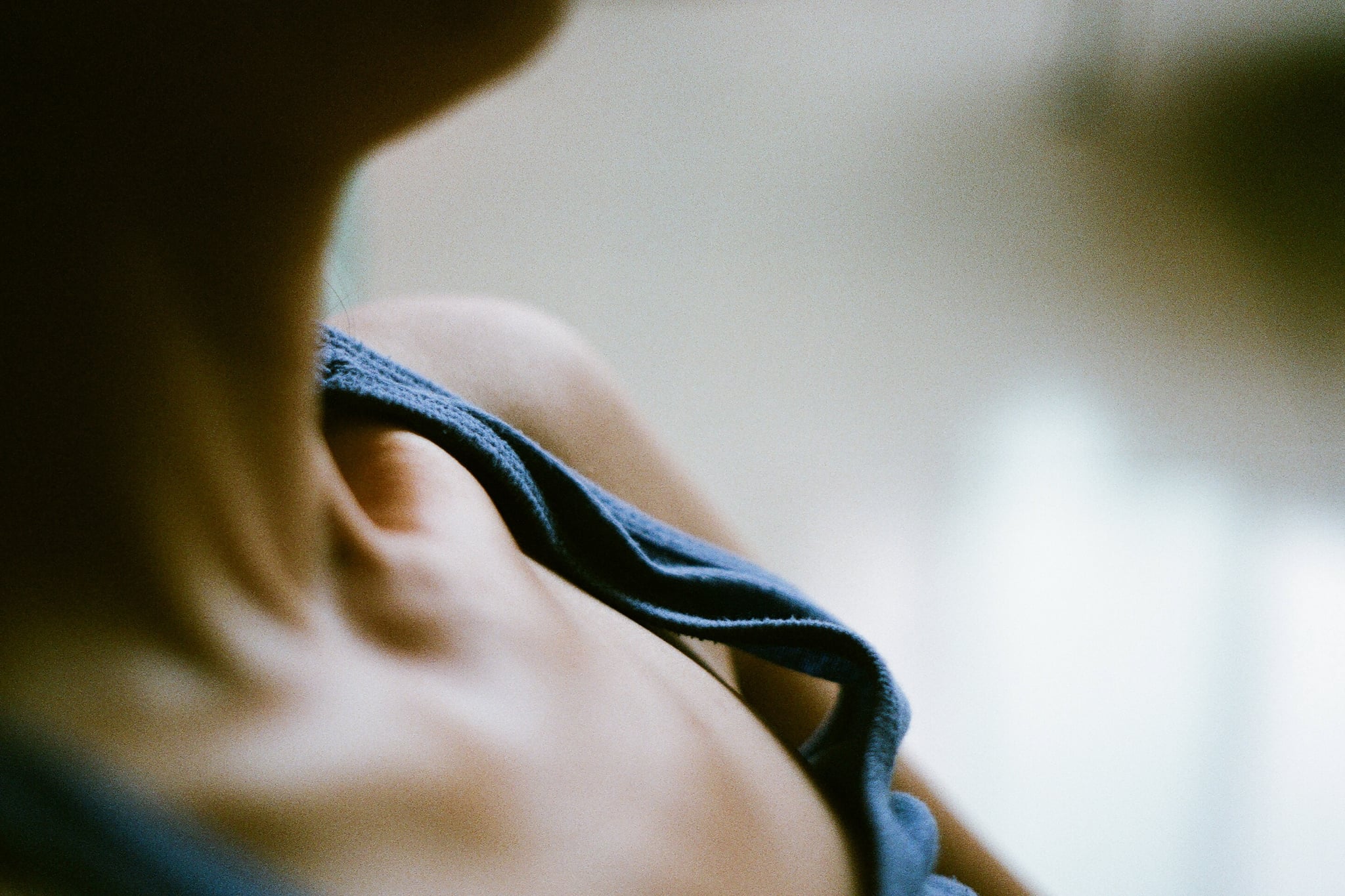 I had just turned 25 and, by nearly every measure, my life was good. My relationships with my husband, family, and friends were solid. I had just been promoted at work. And for perhaps the first time since moving to New York, I felt like I might actually survive it. Yet I couldn't shake the feeling that something was wrong.
It had been several weeks since I first wandered into an urgent care, hoping to get some answers. I was exhausted, my throat was scratchy, and the lymph nodes in my neck were swollen and tender. The doctor assumed my body was fighting an infection and prescribed an antibiotic — but the medicine had done nothing to ease my symptoms. When I returned for a follow-up, another doctor urged me to get a CT scan to rule out a mass in my neck. I was sure that was unnecessary, but within days of getting the test, I received some unexpected news.
"The CT scan revealed that you have a nodule on your thyroid. You should follow up with an endocrinologist as soon as possible," the woman said from the other end of the phone. Her words lingered in the air like fog. A nodule. Is that a tumor? Why wouldn't you just call it a tumor? I steadied my breath and asked if I should be concerned, but I was too shaken to hear her response.
That call set off a series of doctor's appointments that would quite literally change my life. It started with an endocrinologist in a marble-clad office in midtown Manhattan. He examined my thyroid on an ultrasound and, pointing to its "enormous" size and the surge of blood flowing to it, told me I had Hashimoto's thyroiditis, a disease in which the immune system attacks the thyroid. A blood test would confirm the diagnosis, he said, but he insisted he would call with the results only if it wasn't Hashimoto's, as though taking a few minutes to formally diagnose me with a potentially life-altering disease simply didn't fit into his schedule.
The second doctor's delivery was particularly cruel: "If it is cancer, another six months won't kill you."
He then explained that I should come back in six months for another ultrasound. If the nodule had grown, he would order a biopsy. I asked him if it was really wise to wait that long, given the swelling in the lymph nodes, and he told me if I disagreed, I could get a second opinion. He also had no plans to treat the seemingly thyroid-related fatigue, because my hormone levels were on the high end of normal. I couldn't accept that this was how 25 should feel, but he shrugged off my concerns before adding, "If you wake up one day and find yourself pregnant, call me. That would change things."
I took his advice and got a second opinion, this time from a doctor closer to my apartment on the Upper East Side. I was met with the same recommendations there, which should have been comforting, but his delivery was particularly cruel: "If it is cancer, another six months won't kill you."
I made it outside before I collapsed, sinking to the curb to cry for the first time since I received that call. I knew he was right — I had done my research and learned that thyroid cancer, while more common in women, is highly curable. But I also knew the odds plummeted if the cancer spread to the lymph nodes. I got up from the sidewalk more determined than ever to get answers.
It took two more doctors — both women — to get a biopsy and, finally, a treatment plan to help manage the Hashimoto's. I didn't have cancer, but proving those men wrong was never the goal. I just wanted to feel heard, a courtesy not often granted to young women. I wanted to feel as though my life had value.
No one should have to experience what I did, but if there's one thing I'm grateful for, it's that I learned how to better advocate for myself, a lesson I've tried to pass on to anyone who will listen. Only you know what you need to feel cared for and safe — and unfortunately, sometimes you have to demand exactly that.