A'Ja Wilson on the 2020 WNBA Season and Social Justice
A'ja Wilson Gets Candid About the Return of the WNBA, Her Mental Health, and Social Justice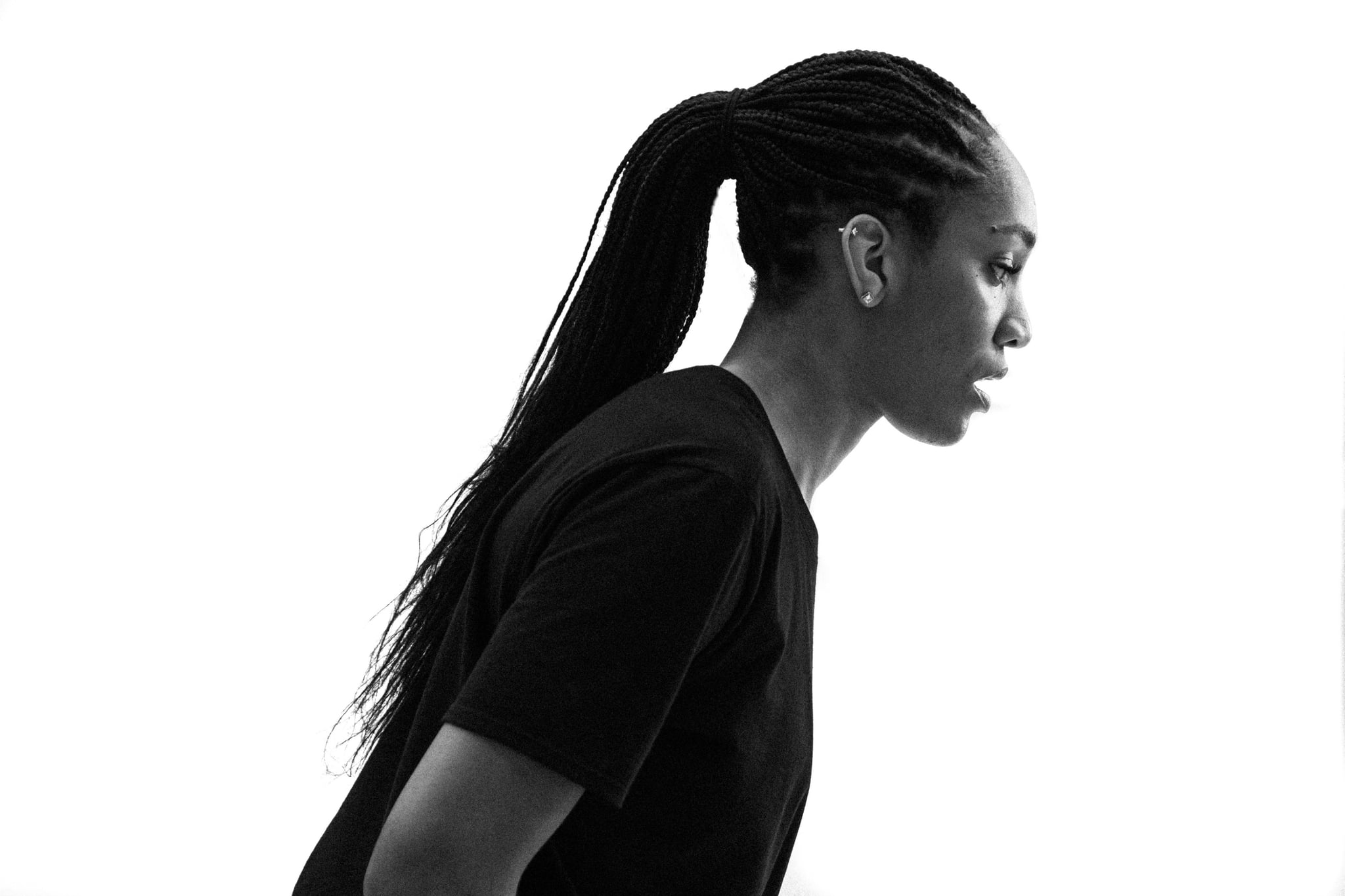 Athletes are constantly being told to stay in their lane, but the truth is, the greatest athletes are doing and have always done the exact opposite. They've transformed their sport while advocating for those who often get overlooked, they've become activists, and they've always done things on their own terms. A'ja Wilson, a professional basketball player for the Las Vegas Aces, is the embodiment of this. She speaks to the latest Nike women's basketball line, Swooshfly, a collection of essential items which she is sure will "be huge in a couple of months when women really start to dial into what it is," she tells POPSUGAR; and effortlessly pivots to more pressing issues like the return of the WNBA, how the coronavirus pandemic impacted her mental health, and racial and social justice.

When asked what sets the Swooshfly collection apart from previous drops, she answers with: "It's something that fits the woman's body, and that's what I love the most." She emphasizes how well the pieces fit and loves the colorway — which she says is better than the men's selection of gear, and most importantly, "It's something for us women."
After talking about our love for fitness apparel, we switch gears, discussing how the coronavirus pandemic has impacted her day-to-day and training. "The first time that it actually hit me that there was something really big going on was probably after NBA All-Star Weekend," Wilson said. When games started to get canceled, she realized that "this is something real, this is something that we have to take seriously because we don't know what's next." Like most, she describes the initial period of sheltering in place as being "very tough to get a grip of" because her routine was completely upended. "It was hard for me to find motivation because I don't know what my finish line is, I can't see the light at the end of the tunnel," she explained.

Although her routine was disrupted and her motivation was low, "I kind of got a better understanding of who I am as a woman, and I got to prioritize different things," like virtually spending more time with her family. One positive is that "It really helped me look on the bright side of everything. . . . But it was definitely different because I didn't have that routine that I wanted . . . but safety is the number one thing and that's what I had to get a better understanding of."

"My mental health was definitely tested and is probably still being tested."
Social isolation, economic stressors, and health concerns are connected to increased mental health conditions, with the World Health Organization warning of a "massive increase in mental health conditions in the coming months," in May. "My mental health was definitely tested and is probably still being tested throughout everything that went on in the past couple of months," Wilson said openly. "It was very, very hard for me because I couldn't turn to my outlet which was sports, which was basketball."

To channel her emotions, Wilson said she had to "understand that I was not in this alone" when it came to anxiety, depression, fear of the unknown, and the other emotions she experienced. She also said having a support system was helpful and enabled her to express herself "because everything wasn't bottled up." These emotions compounded with racism in America and other race issues were "very, very hard for me to come to grips with who I was as a Black woman," she continued, but being able to share what she was experiencing with people like her parents helped her mental health.

"I feel like I'm put on this earth to do that — to speak up for the next generation, to speak up for that young Black girl."
In addition to candidly speaking about her mental health, Wilson doesn't shy away from discussing racial and social justice. "I feel like it's a part of me," she says. "It's a part of me to demand change amongst everyone else." She knows that her fans and supporters are always listening, explaining, "The biggest thing with me is just being a voice for the voiceless. . . . I feel like I'm put on this earth to do that — to speak up for the next generation, to speak up for that young Black girl." Being both a woman and Black "is a tough battle" but it's what fuels her to continue fighting.

As the WNBA season returns, Wilson is excited to use basketball to show what they as a league and as individuals represent and stand for with the WNBA dedicating the 2020 season to social justice and honoring the Black Lives Matter movement and the #SAYHERNAME campaign. "This isn't just a hashtag. . . . We're all in it and we demand change."