Joey King's Quotes on Mental Health: Cosmo September 2020
Joey King Still Finds Herself Thinking She's Selfish For "Feeling Depressed" Sometimes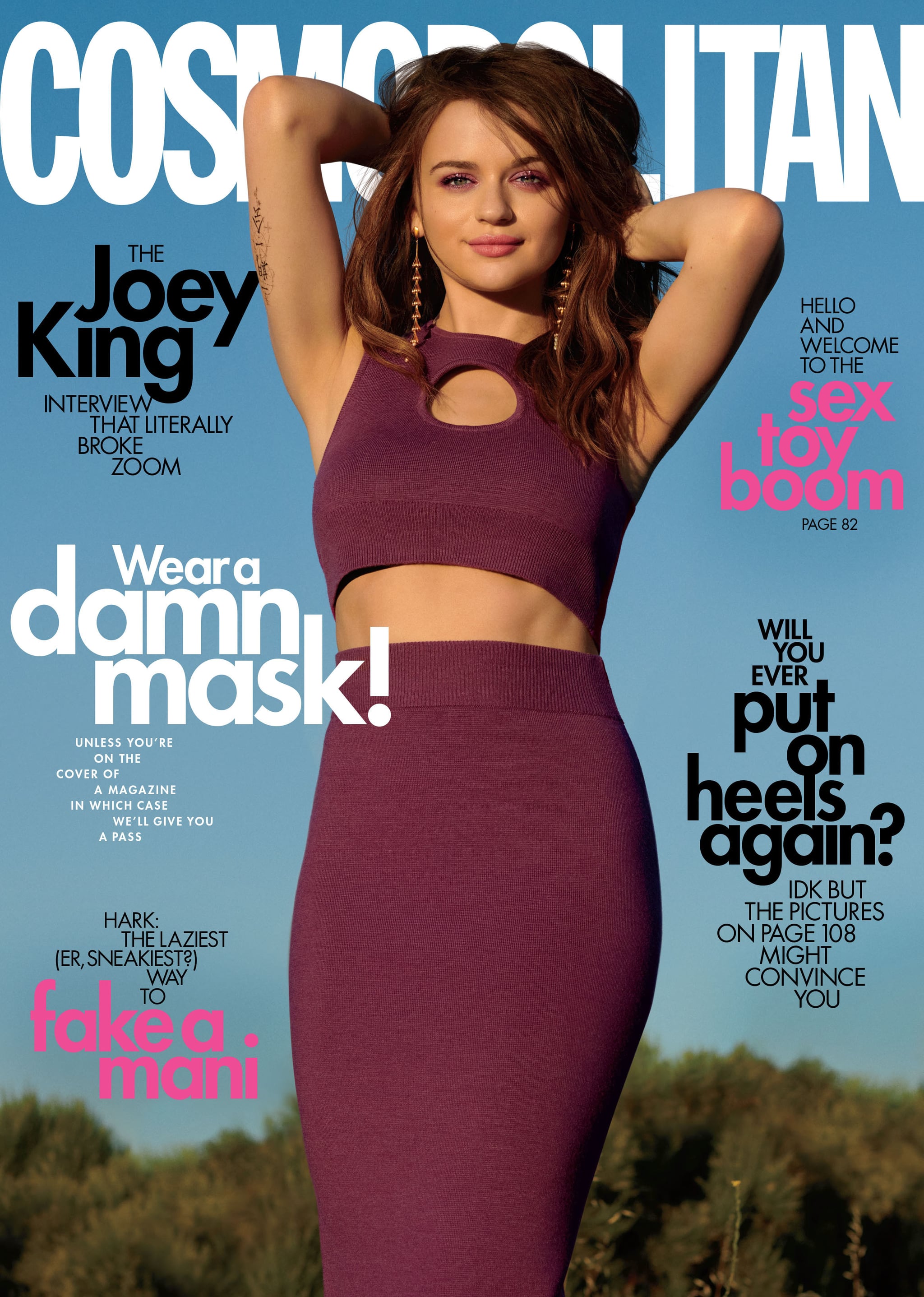 Joey King's acting career has spanned over a decade, but the Emmy-nominated 21-year-old is still human — and that means that when it comes to coping with the chaos and curveballs that 2020 has given us, she, too, is struggling. King graces the cover of Cosmopolitan's September issue, and the day before the interview for this feature, she didn't even leave her room.
"2020 . . . at first, everything was on fire, then we were going into World War III," the Kissing Booth 2 lead said. "Then the coronavirus hit. Your brain goes to the worst-case scenario. Like, 'What if every single person in the universe dies?'" Not only is the pandemic killing Americans, but so is systemic racism and police brutality, which has been highlighted with protests across the country.
King admitted that this year is difficult for her. There is always someone going through something worse than you, though — 2020 has brought this concept into the forefront for sure — and that makes King feel selfish at times. "I preach a lot about being proactive about your mental health and not feeling selfish for feeling depressed or upset, but then when I sink into these weird moods, I immediately feel super selfish, which makes me feel worse," King said.
This internal battle is normal, but your mental health is important no matter who you are, no matter what others are experiencing. Of course the rest of the world struggles, but you can still be going through difficulties of your own.
King is continuing to navigate self-care and managing her mental health, especially in the context of the 2020 we're all living in. "When it comes to taking care of yourself, there is a certain level of selfishness you have to have, but it's hard," she explained. "I haven't found that balance yet."
Image Source: Courtesy of Cosmo / Eric Ray Davidson