A Dietitian On Kourtney Kardashian Barker's Supplement Brand
Kourtney Kardashian Barker Launches New Supplement Line — Here's What Dietitians Think
As POPSUGAR editors, we independently select and write about stuff we love and think you'll like too. If you buy a product we have recommended, we may receive affiliate commission, which in turn supports our work.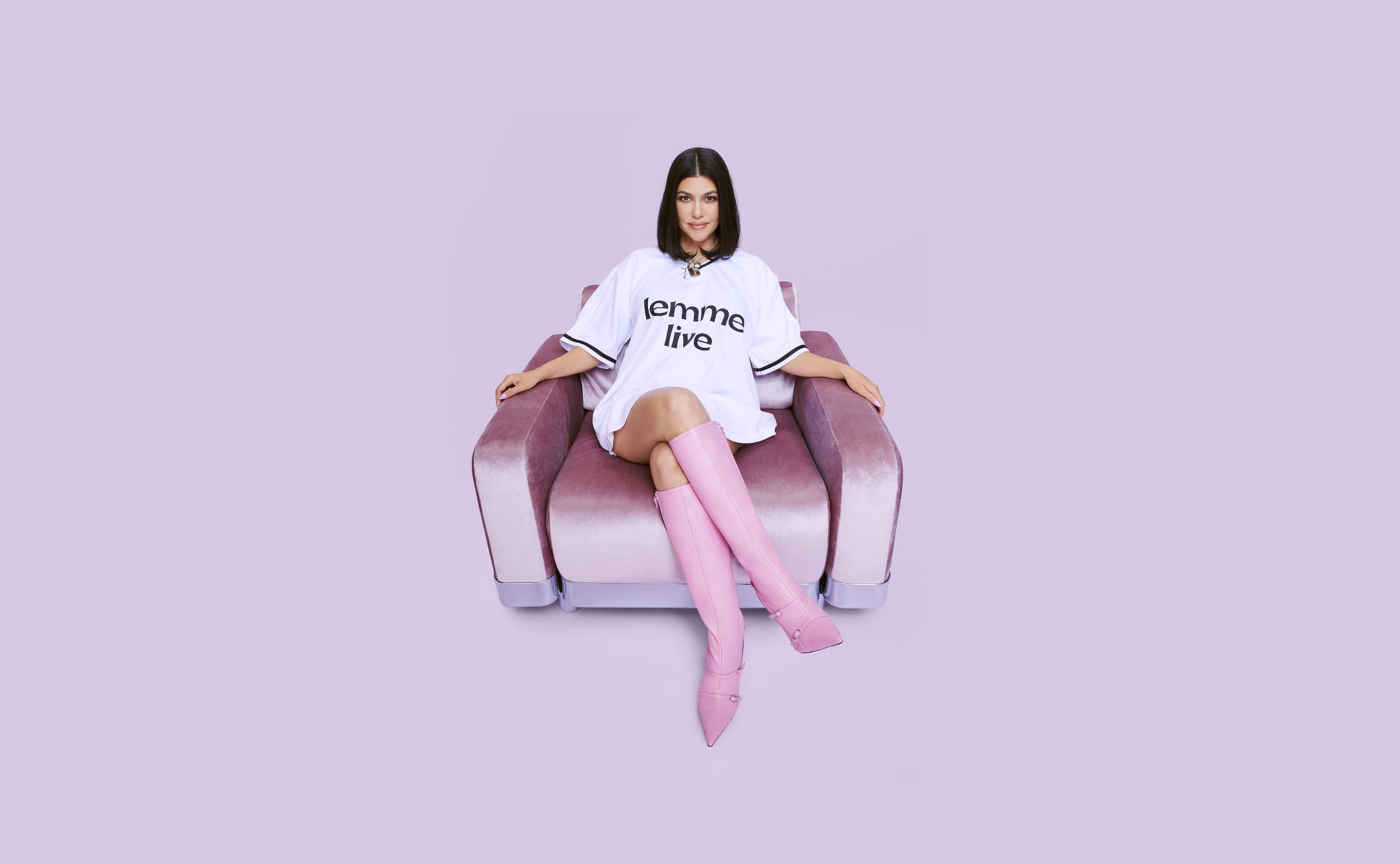 Like many celebrities before her, Kourtney Kardashian Barker has entered the supplement game. In September, she launched her new brand, Lemme, which offers a range of vitamins and supplements developed to become a "divine, feel-good part of your everyday life."
Lemme offers three types of gummy supplements — matcha, chill, and focus ($30 each) — aimed to promote energy, de-stressing, and concentration, respectively. You can also purchase the Lemme Essentials Bundle ($80), which comes with all three. The vegan, gluten-free, and non-GMO products boast clinically studied ingredients. In a press-release statement, Kardashian Barker says, "After years of struggling to find the right supplements, I embarked on a journey to create science-backed products that you would legitimately look forward to taking everyday."
While the packaging is cute — inspired by Kardashian Barker's love of vintage candy jars — Lemme is part of the celebrity-to-supplement pipeline and reminiscent of trends we've seen before. Remember in 2020 when Kate Hudson launched InBloom, a line of supplement powders, to align with her lifestyle brand Fabletics? Or maybe you've heard of WelleCo by Elle Macpherson ($135 for a starter pack). And, of course, there's the infamous Goop — which sounds similar to Kardashian Barker's Poosh — Gwyneth Paltrow's brand that sells everything from supplements to candles that smell like your vagina.

The downside of celebrity-endorsed products is that you're buying the brand, not just the product — meaning, a lot of the ingredients can be found for much cheaper without a big name attached to them. And unlike a bottle of wine, quality doesn't tend to increase by price, says Nicole Sohayegh, certified dietitian-nutritionist at New York City Nutrition. "Just because it's more expensive, doesn't mean it's better for you."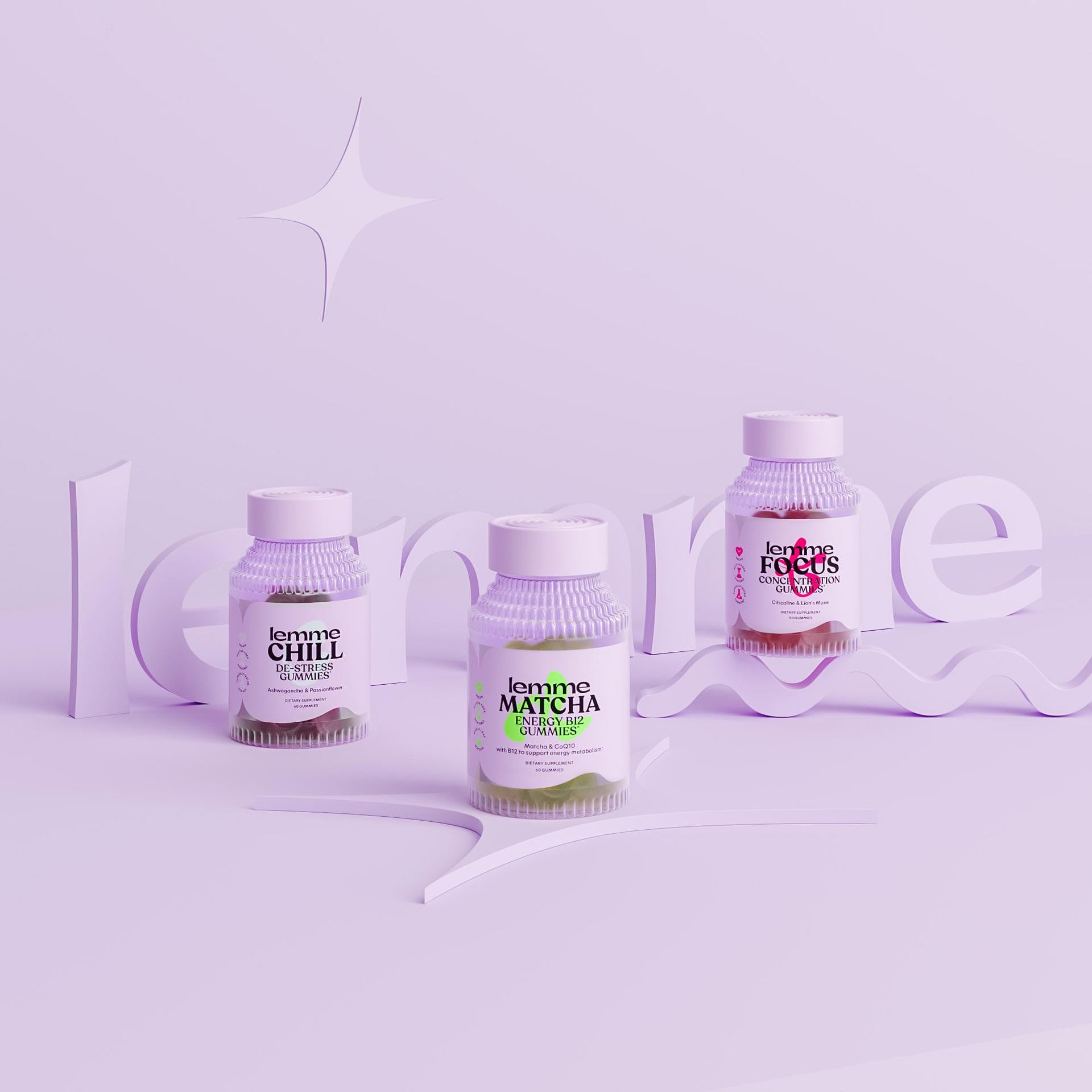 And of course, there's the ongoing debate about whether we even need supplements if we maintain a healthy diet. According to Sohayegh, it's a little more complicated than a simple yes or no. The typical healthy person does not need supplements, Sohayegh says. "But when we talk about supplements for people with conditions like gut imbalance, for example, they may have a B12 or iron deficiency and could benefit from vitamins."
And while it's certainly possible to incorporate natural changes in your diet and lifestyle (like meditation, exercise, and de-stressing techniques) to improve your health, Sohayegh says, "It requires a lot more motivation than popping a gummy."
Thais Aliabadi, MD, a board-certified physician specializing in women's health who sits on Lemme's medical advisory board, says in a statement, "[Kardashian Barker] prioritized ingredients that were bioavailable and filled nutritional gaps in people's diets." After reviewing the ingredients in Kardashian Barker's supplements, Sohayegh says it seems legitimate based solely on the ingredients, but without a nutritional label, it's hard to say if it aligns with the right dosages, or recommended daily allowance (RDA).
"For example, Lemme Chill has passion flower and lemon balm, which does have a calming effect, and Lemme Matcha includes B12 and CoQ10, which does give a boost of energy," she says. "But the thing about supplements is that while companies are required to tell consumers what is in a product because we're digesting it, supplements are not regulated by the FDA, so we're kinda at the whim of the companies." It's basically an honor system.
Sohayegh says, "I think supplements can be life-changing." But unfortunately, a lot of people are taking supplements regardless of if they're the right fit for their nutritional needs. So if you're considering taking a supplement, whether it's endorsed by a Kardashian or not, Sohayegh suggests speaking with a dietitian or doctor to talk through what may actually be helpful for you.
Image Source: Lemme