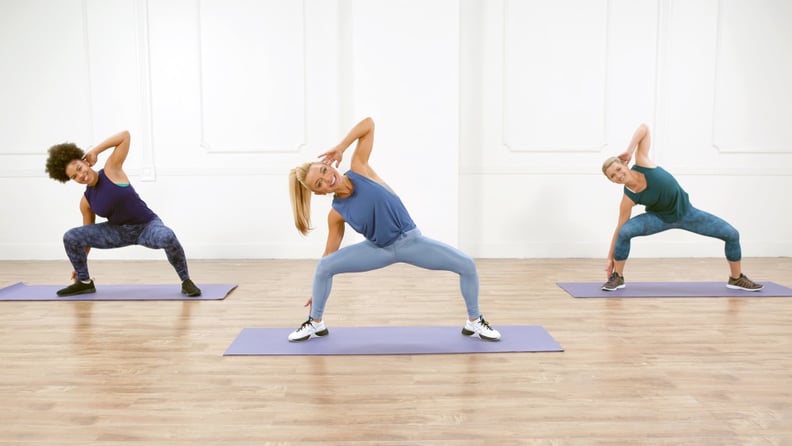 Get excited: we're Instagram Live-ing it up with another week of real-time workouts on @POPSUGARFitness!
The schedule's packed with a variety of trainers and workouts to match whatever you're in the mood for. (Check out that special guest on Saturday . . .) You can do all of these workouts from home and there's little to no equipment required, but you'll probably need a sweat towel to mop yourself up by the end. Find out what's on deck below, then try out our previous live workouts to see what you have to look forward to. Remember to share your Boomerangs, posts, and Instagram Stories with us using the hashtag #POPSUGARSweats!
Don't want to miss a minute? Same. Add the schedule to your Google Calendar right here.