Lizzo Shares Where Her Body Confidence Comes From
Lizzo Shares How She Reclaimed Her "God-Given Confidence"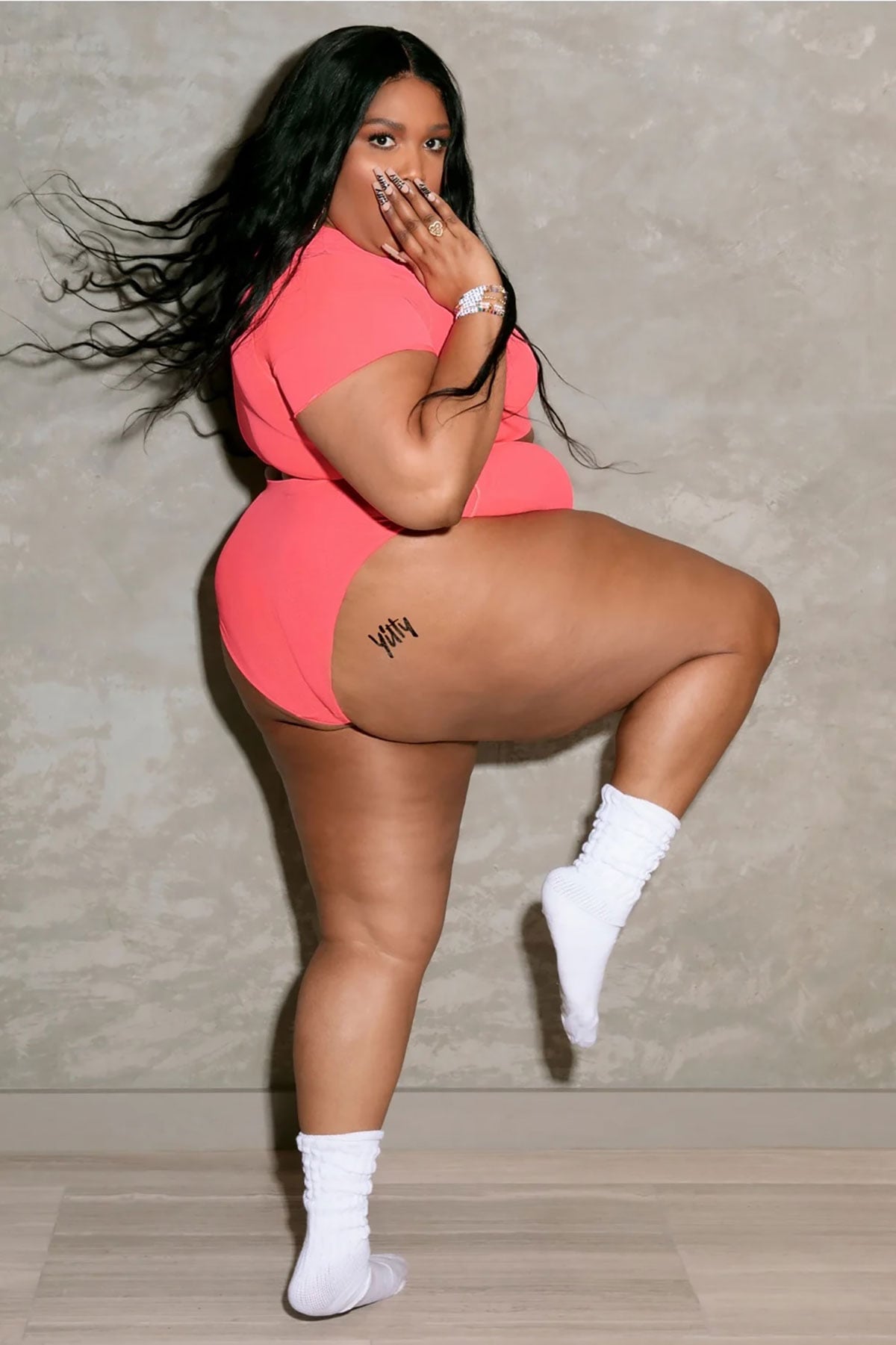 Lizzo has been on fire lately between launching her new shapewear brand, Yitty, dropping a new album, and releasing her new dance competition series, "Watch Out For the Big Grrrls." On April 11, she caught up with Carson Daly and Sheinelle Jones on "Today" to talk about all her new ventures, as well as where her body confidence comes from and how she keeps it real on social media.
Lizzo has 12 million Instagram followers and 21.7 million people following her on TikTok, but she said those numbers don't fully register in her mind. "If I could just press 'send' and then see a crowd of 20 million people I think that'd be different," she said. "But I just post what I want, and I think that's why people connect with it so much." And she said this is how she is all the time, including away from social media: "booty out, in my Yitty, having fun." That said, because she doesn't share this side of her on social media, you may be surprised to hear that Lizzo also reads a lot, loves nonfiction (such as psychology books), and calls herself "an obvious nerd." She said she likes learning about the way humans think and why we are the way we are.
When Jones asked about her body-confident attitude — "'This is who I am, all of me' — where does that come from?" — Lizzo said: "I feel like we're all born confident. And I think as we get older, we start to develop insecurities." When watching TV growing up, Lizzo said, she developed feelings of self-doubt from not seeing herself represented and not feeling included. "I think I just kind of started to tear those insecurities down and reclaim the confidence I was born with, my god-given confidence that we all have."
When talking about Yitty (which was her childhood nickname), Jones referred to it as "a hug," and Lizzo agreed, adding that a lot of times shapewear was used to "oppress us and make us uncomfortable." Lizzo said she wanted to change that and make it a positive thing. "Now shapewear you can wear [as] underwear, overwear, anywhere — that's Yitty," she explained. In a Yitty press release, the artist said: "I was tired of seeing this sad, restrictive shapewear that literally no-one wanted to wear."
If you can't get enough of Lizzo, check out "Watch Out For the Big Grrrls," available now on Amazon Prime and elsewhere in May 2022. This weekend, Lizzo will not only be performing on "Saturday Night Live" for the second time, but this time, she'll also be hosting. With all of Lizzo's special talents — playing the flute, twerking, singing, and rapping — Jones told her, "Even outside of the entertaining and the singing and whatever, you're such a fun, big personality. . . . 'SNL,' this is like made for you, girl!" We're so excited to watch!
Image Source: Courtesy of Fabletics