Lululemon's New Face Mask Doesn't Have Ear Loops, but It's Made to Fit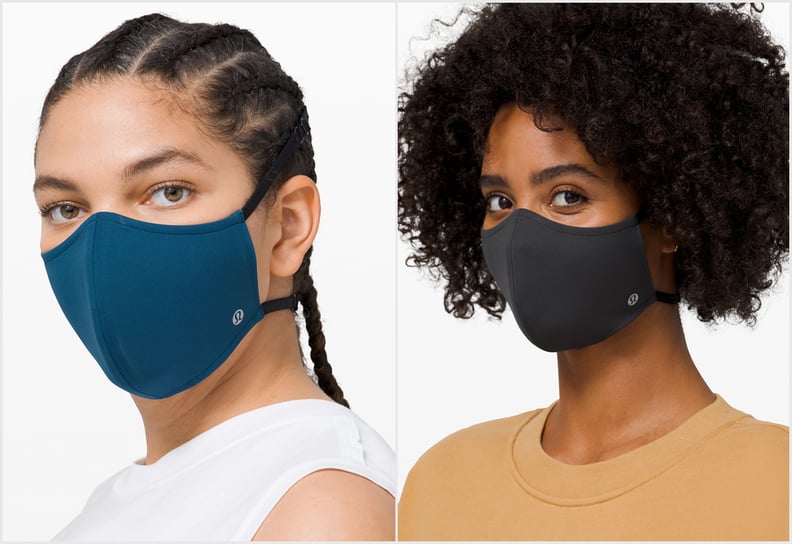 Courtesy of Lululemon
Courtesy of Lululemon
As POPSUGAR editors, we independently select and write about stuff we love and think you'll like too. If you buy a product we have recommended, we may receive affiliate commission, which in turn supports our work.
We're superfans of lululemon's sports bras — and don't even get us started on the lululemon's leggings! — but now the athletic brand is delving into a new category in the midst of COVID-19: face masks, lululemon's Double Strap Mask to be specific.
According to a Men's Health review of the Double Strap Mask from Lululemon, the two adjustable straps — in lieu of the traditional ear loops — come in handy when you're working out because they prevent the mask from shifting. There's a top strap that goes around the back of your head and a bottom strap for the nape of your neck. Note: Lululemon told POPSUGAR that these masks were made, however, for everyday wear, not directly for workouts.
The fabric, also used for Lululemon's popular sports bras, is lightweight and breathable and is also advertised as having moisture-wicking technology that's quick to dry. Sounds good to us! Here's yet another plus: the price. Three face masks goes for just $28.
If you need a face mask while out in public — especially when you know you'll be in crowded and enclosed settings near others — you may want to consider Lululemon. Please keep in mind, though, that face masks are encouraged to thwart the spread of COVID-19, and that the most effective everyday face masks for protecting yourself and others have multiple layers of cloth with higher thread counts (as opposed to single-layered cloth masks).
The Lululemon Double Strap Face Mask is launching on the afternoon of Nov. 17 via lululemon.com in 10 different patterns and colorways, and it will be available in stores starting Nov. 24. If you buy one of these, Lululemon instructs you to wash the mask before use, and it should be machine-washed in cold water (preferably in a laundry bag). Take a closer look ahead.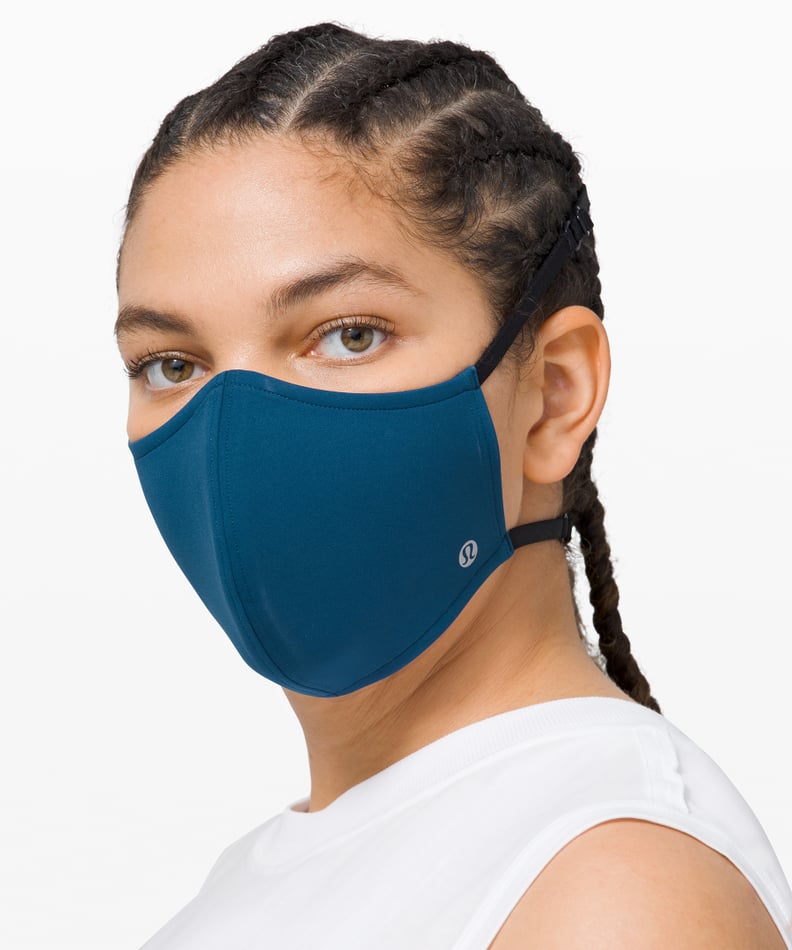 Take a Closer Look at the Lululemon Double Strap Face Mask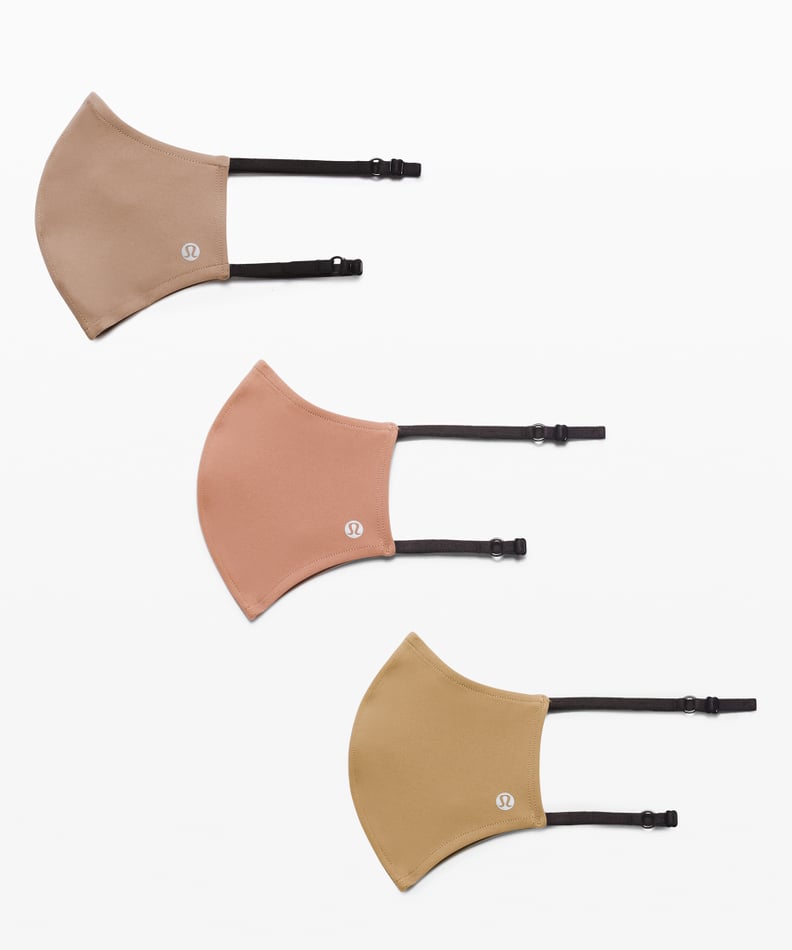 lululemon Double Strap Face Mask 3 Pack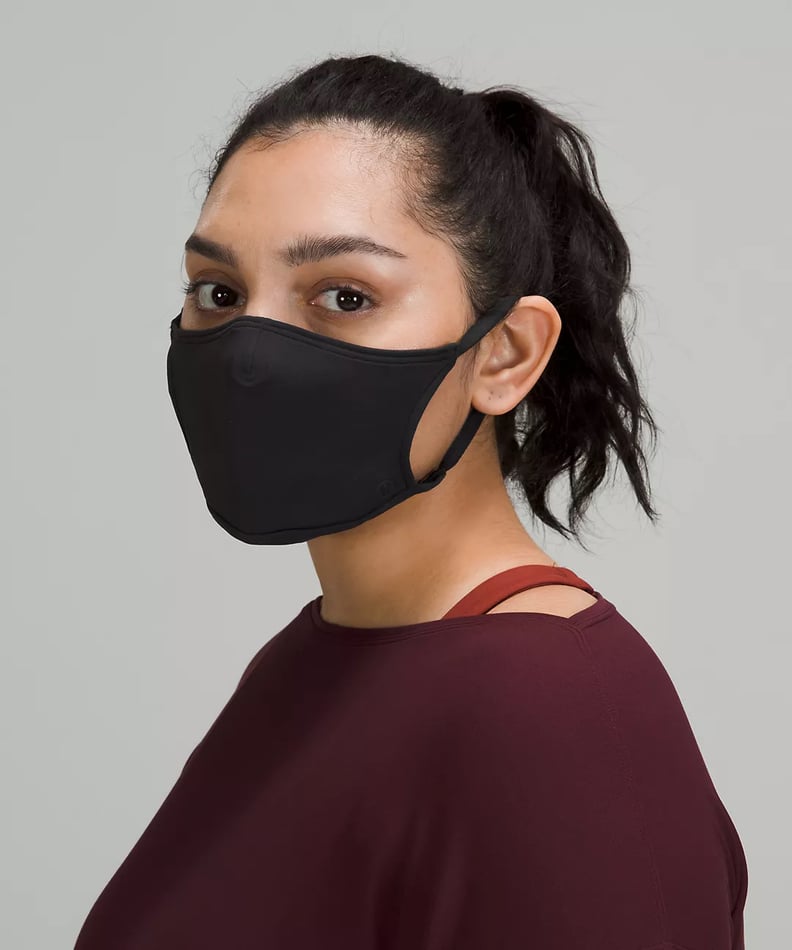 lululemon Ear Loop Face Mask 3 Pack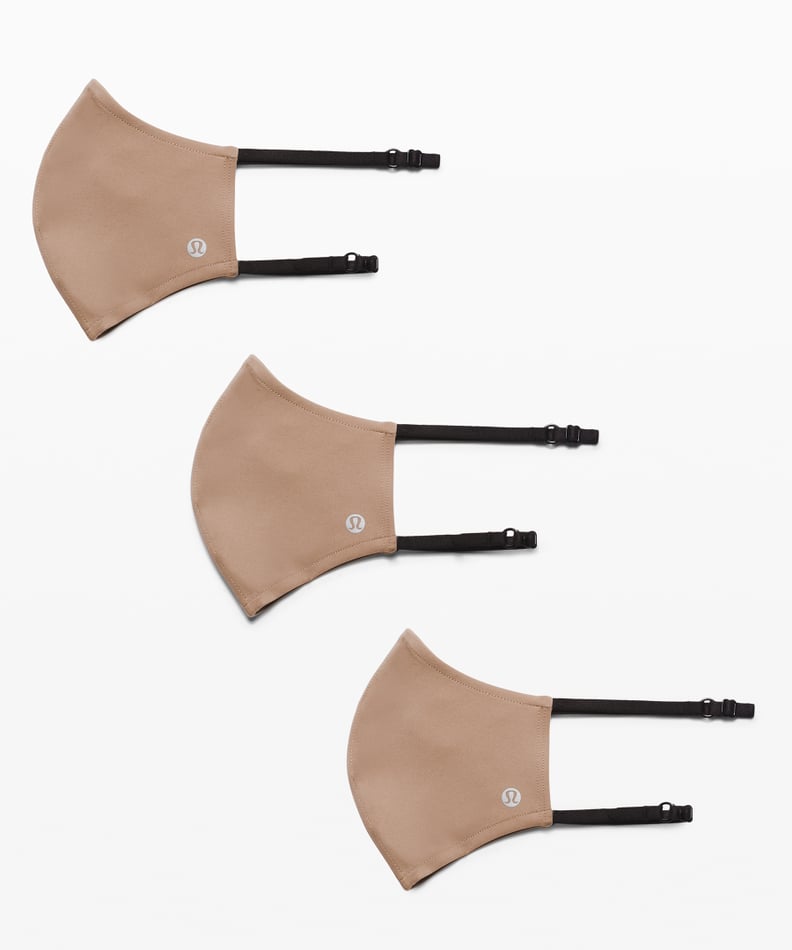 Double Strap Face Mask 3 Pack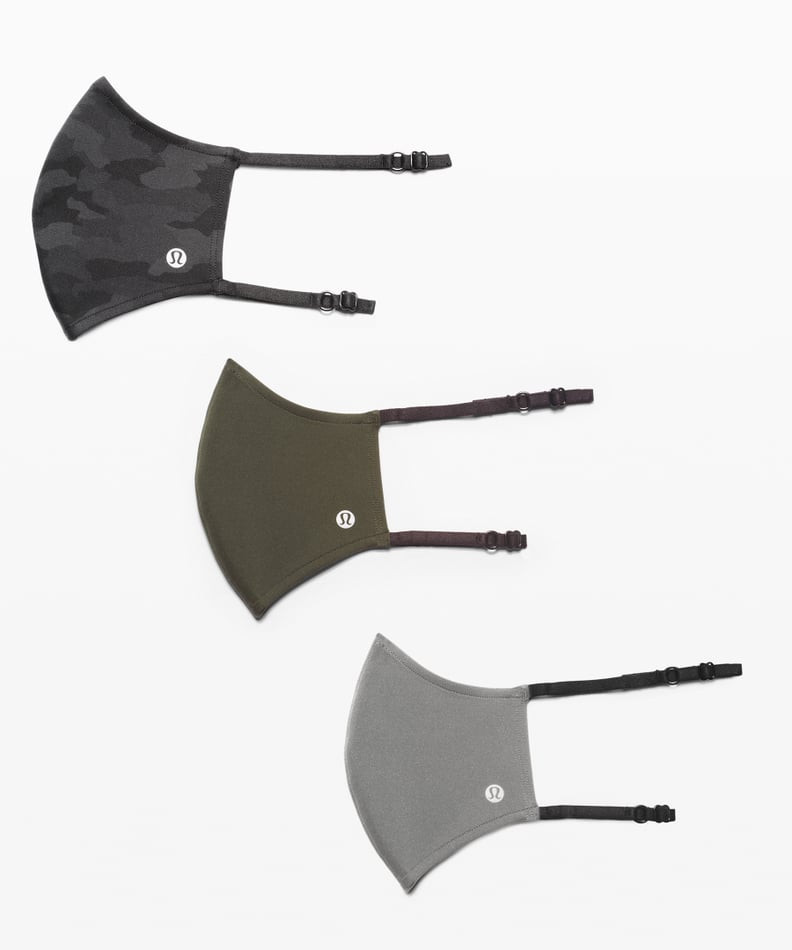 Double Strap Face Mask 3 Pack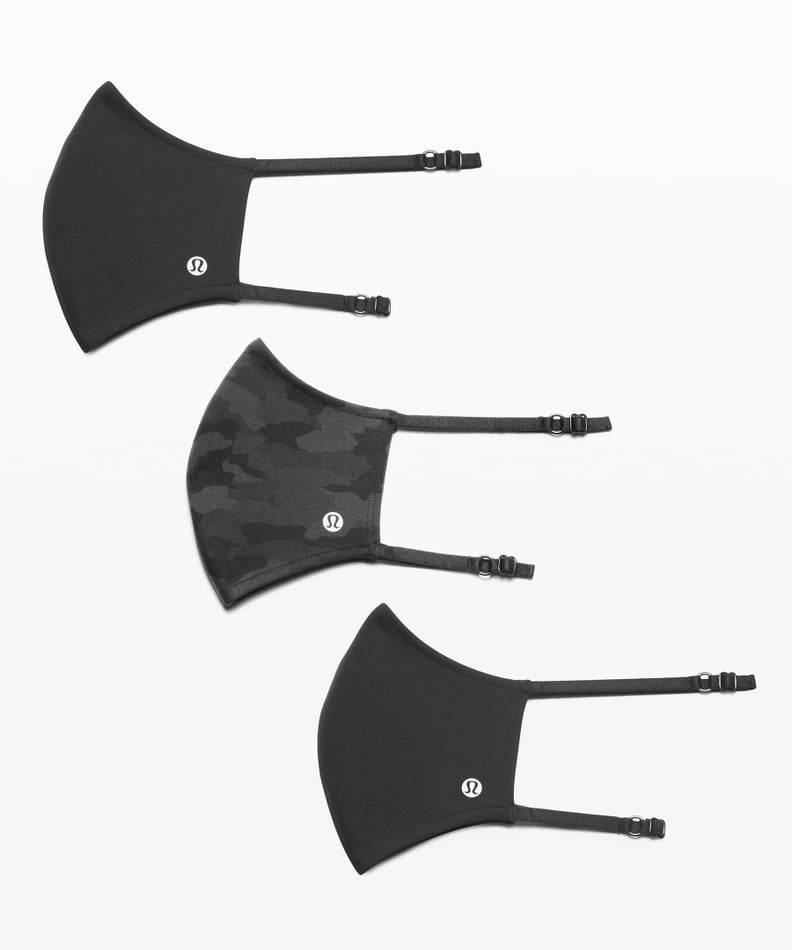 Double Strap Face Mask 3 Pack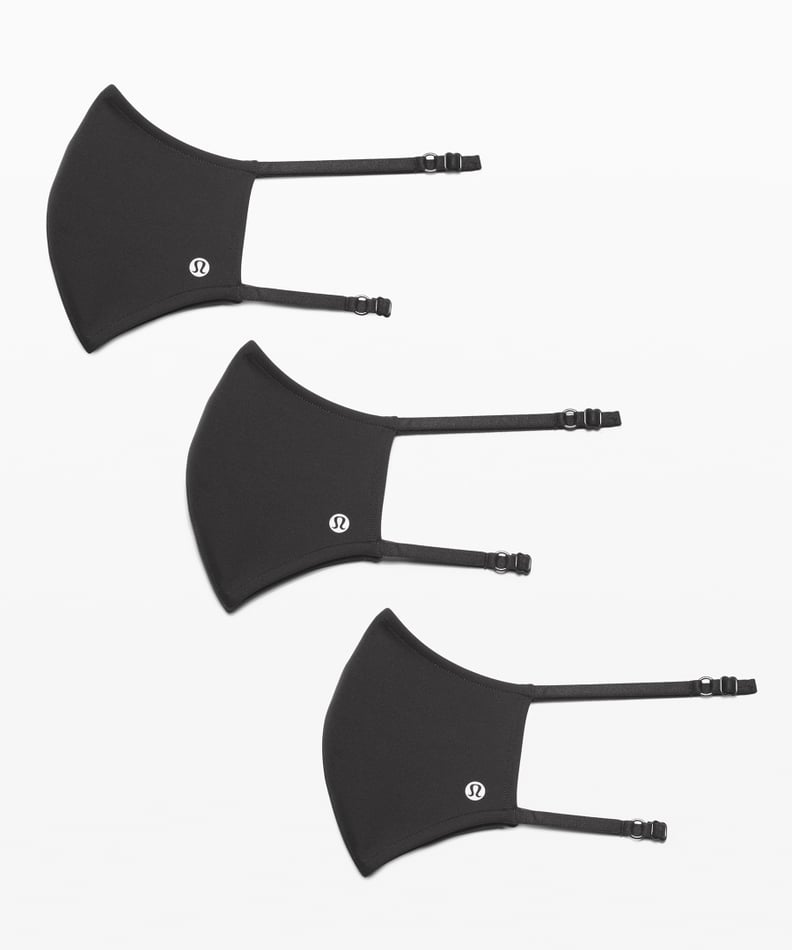 Double Strap Face Mask 3 Pack