10 Moisture-Wicking Face Masks to Help Keep You Dry During Your Next Workout
As POPSUGAR editors, we independently select and write about stuff we love and think you'll like too. If you buy a product we have recommended, we may receive affiliate commission, which in turn supports our work.
By now, we all know how important face masks are in stopping the spread of COVID-19. In fact, experts say it's not only safe but recommended that you wear a face mask even while exercising, including tough workouts like running.
However, as fun as it is to collect cute, patterned face masks the way we collect hair ties — after all, they're essentially part of your outfit these days — not all of them are great for your next training session. If you want to avoid discomfort, sweat stains, and breakouts, a moisture-wicking mask is the way to go. We've rounded up a few of our favorites that can help keep sweat and germs at bay.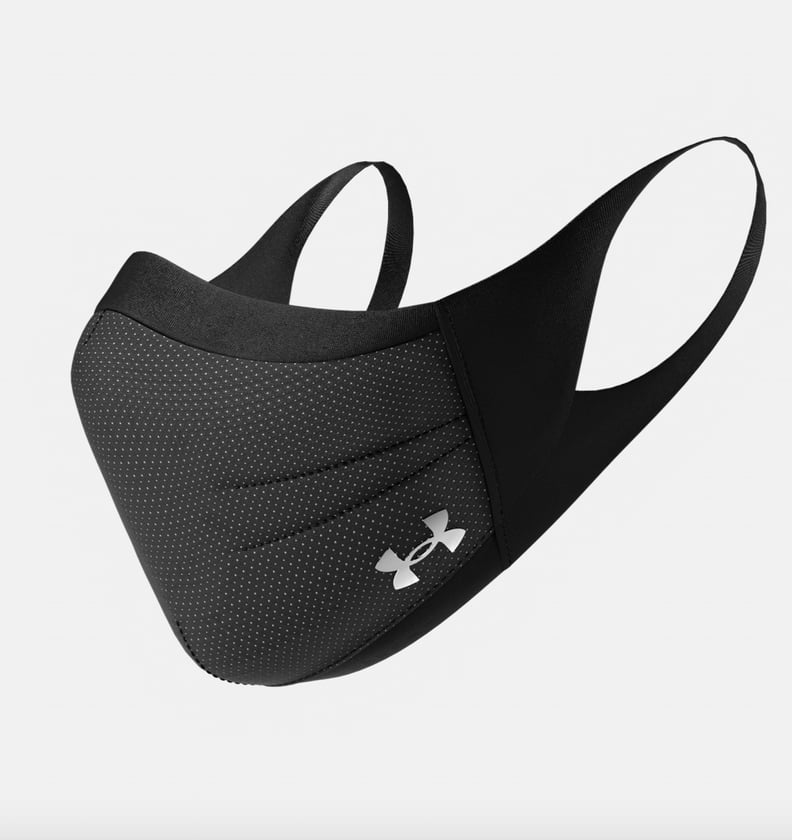 Under Armour Sportsmask
The Under Armour Sportsmask ($30) is structured to sit up off your face and lips for extra comfort and breathability. It's moisture-wicking, with an antimicrobial-treated inner layer and a water-resistant outer shell, as well as UPF 50+ sun protection.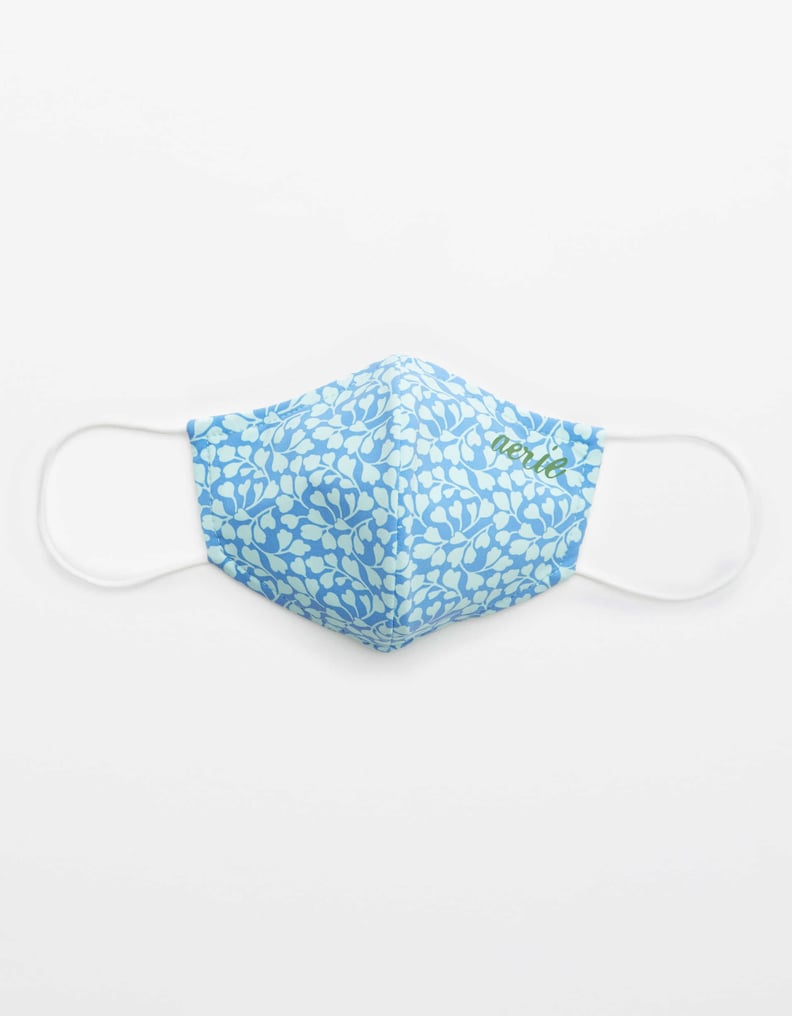 Aerie Reusable Face Mask
The Aerie Reusable Face Mask ($15) is water-resistant and finished with an antibacterial treatment to help prevent the growth of germs. It comes in three pretty patterns.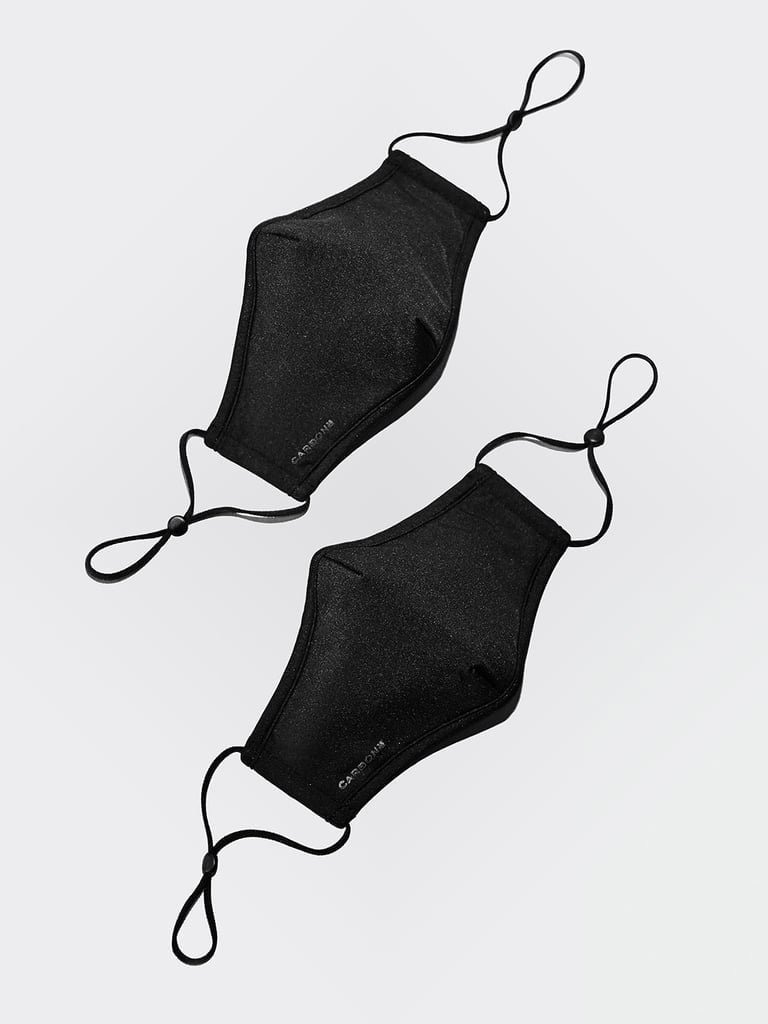 Carbon38 Mask Kit
The Carbon38 Mask Kit ($29) includes two masks and a laundry bag for easy machine-washing. A multi-layered filtration system and fast-drying antibacterial fabric ensure you stay cool during your workout.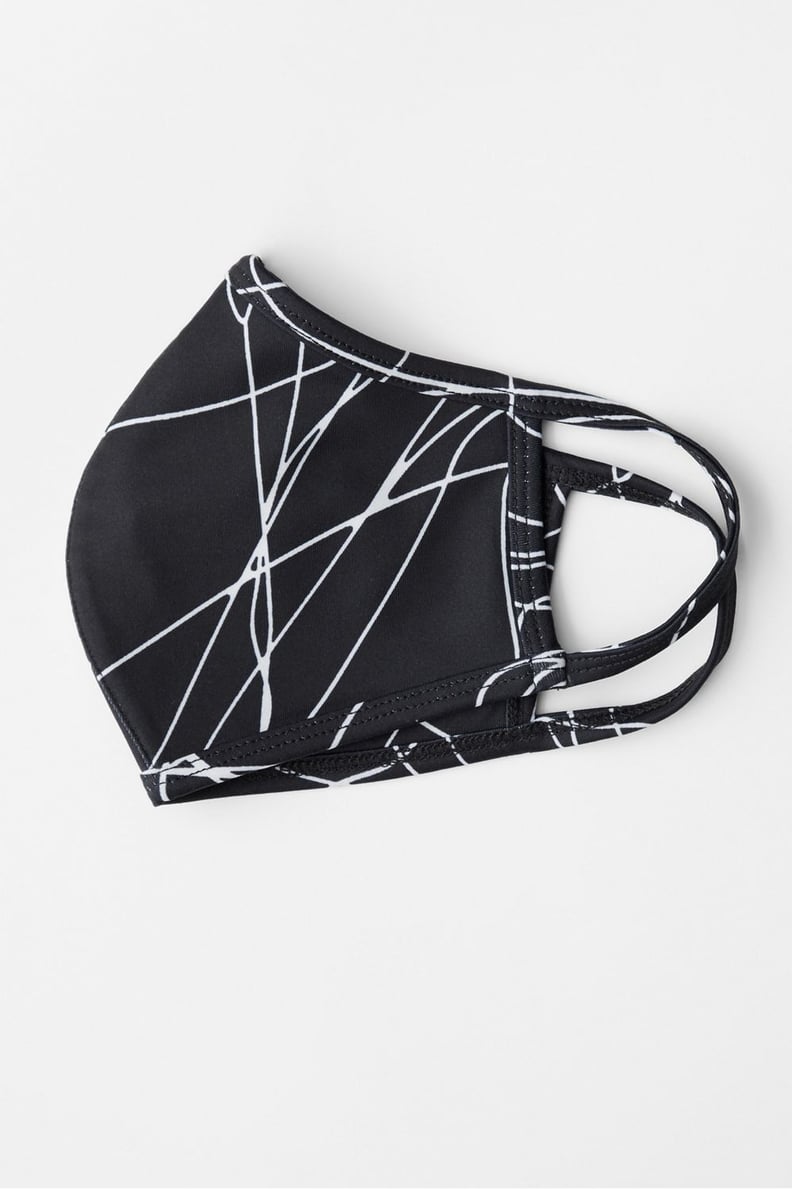 Fabletics Solidarity Mask
The Fabletics Solidarity Mask ($8) comes in 16 gorgeous patterns, and you'll want to order them all. Plus, the masks are upcycled from surplus legging fabric, so they're ideal for a workout and environmentally-friendly.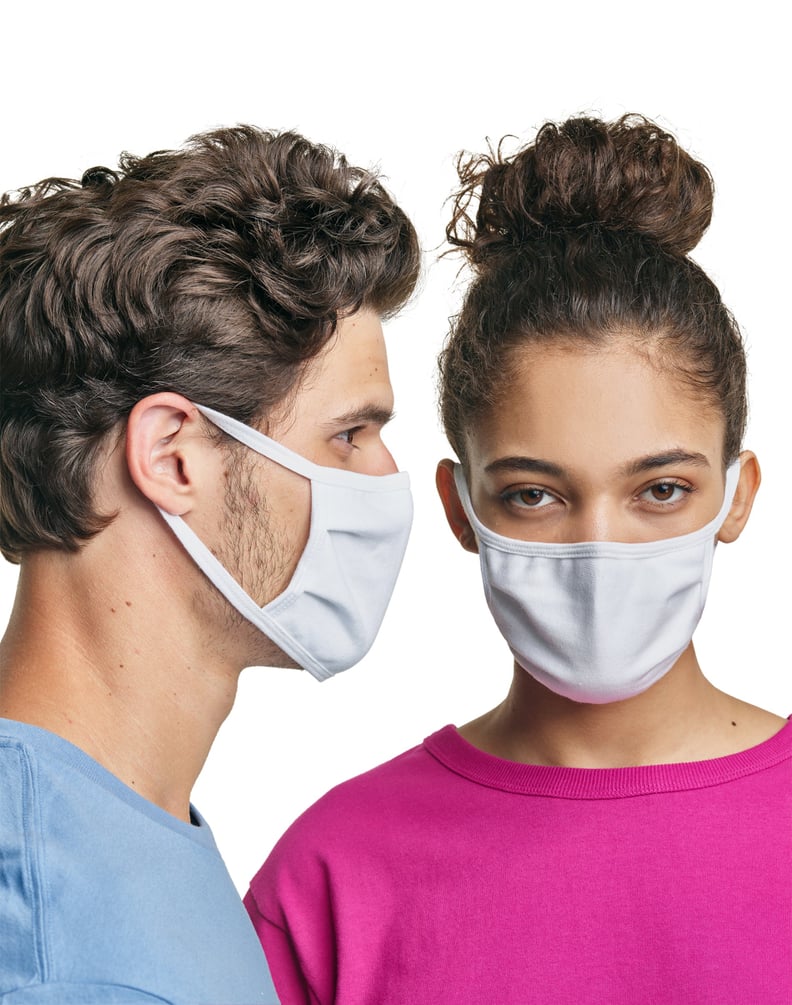 Hanes Wicking Cotton Masks, 10-Pack
Made with the brand's Cool Comfort™ moisture-wicking fabric, these Hanes Wicking Cotton Masks ($18 for 10, originally $25) are great for a workout or for everyday wear. Not to mention, they're a steal.
Koral Infinity Face Mask
The fast-drying Koral Infinity Face Mask ($20) is made with antimicrobial performance fabrics, and it gets bonus points for its tight-knit UV protection, so you can feel confident wearing the mask inside and out.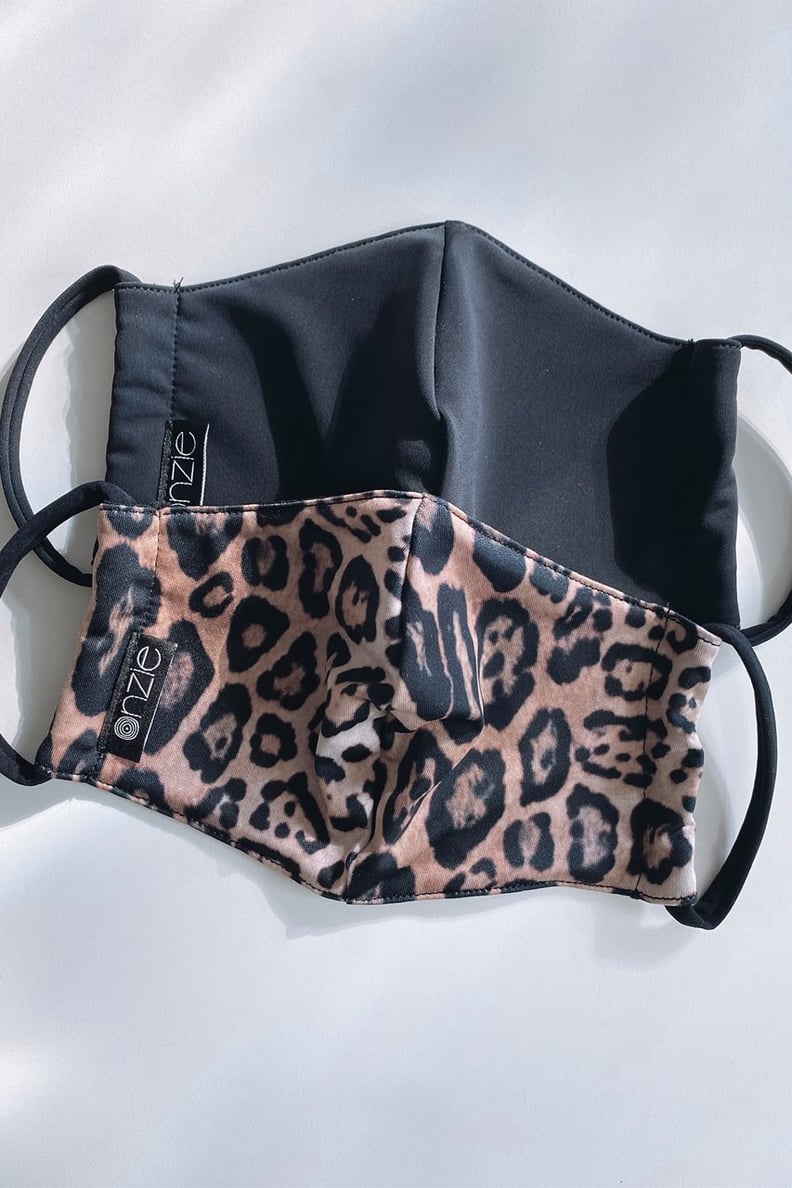 Onzie Mindful Masks
These Onzie Mindful Masks ($24 for two) are made from upcycled activewear material, which means they're designed to move with you while you work out. The fabric is quick-drying and breathable, and each mask has a pocket area for a filter.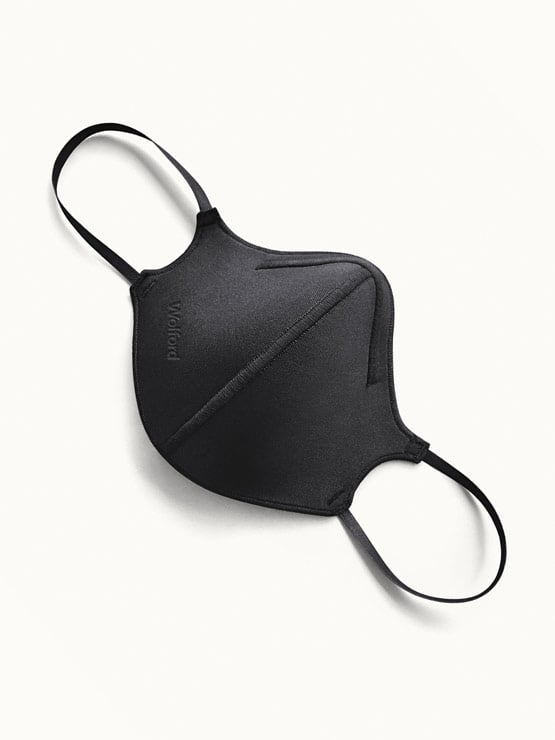 Wolford Classic Mask
The Wolford Classic Mask ($35) has a completely water-repellent finish, which means it's great for sweat and if you get caught running in the rain. It also includes extra-thin bands and an adjustable aluminum nose wire for extra comfort.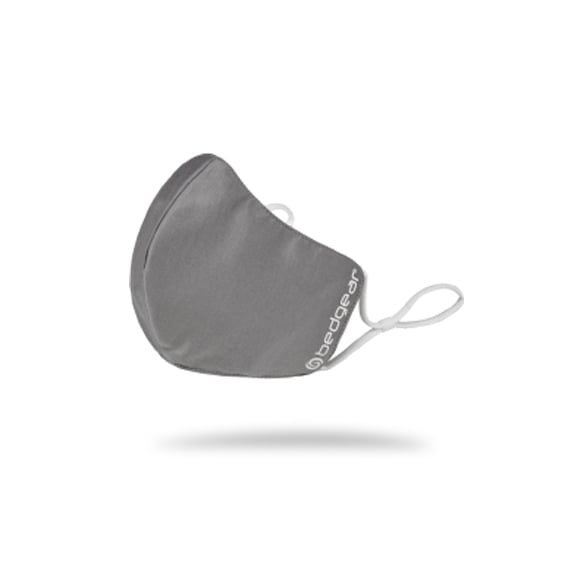 Bedgear Performance Mask
The inner and outer layers of the Bedgear Performance Mask ($15) are made from the brand's Dri-Tec moisture-wicking fabric, which helps reduce sweat and heat buildup while combatting humidity. The middle layer provides filtration.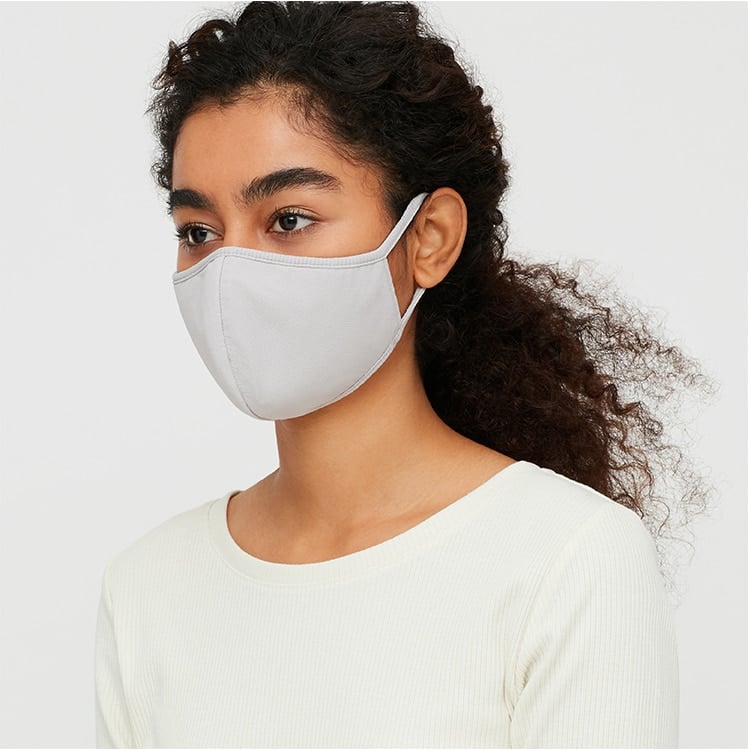 Uniqlo Airism Face Mask
Every layer of the Uniqlo Airism Mask ($15 for three) is working hard for you. The first layer wicks away moisture; the second has a washable, built-in filter; and the third blocks UV rays. You can buy it in three neutral colors.