Nathan Chen's Perspective on Mental Health in Figure Skating
Nathan Chen Says That, When the Time Comes, Athletes Need to "Do What's Best For Us"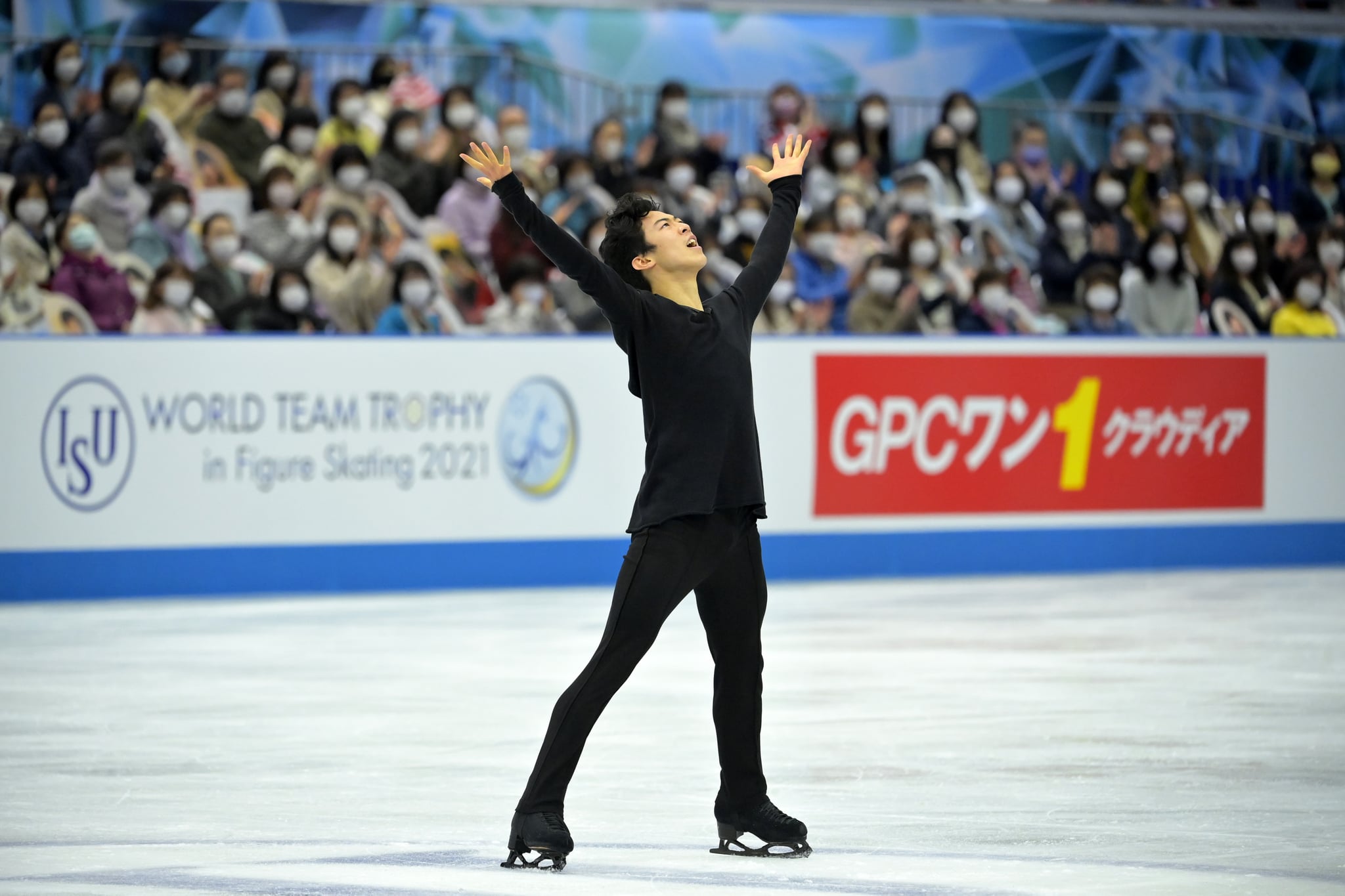 Before Nathan Chen heads to Skate America, his first competition of the figure skating season and the first stop on the Grand Prix Series, the bronze Olympic team medalist from Pyeongchang made an appearance at the Beijing 2022 Team USA Media Summit on Oct. 18 to field questions. Chen, who is undefeated since his individual fifth-place finish at Pyeongchang 2018, is looking to qualify for the Beijing Games, where he's one of the podium favorites. The 22-year-old shared with reporters that though skating is his passion, and something he's done since he was 3, keeping in mind that he won't compete in the sport for the rest of his life actually helps him perform better and enjoy his performances more. Having such a "rough skate at the previous Olympics" gave him this realization.
Chen also shared that he further understood the importance of taking care of himself thanks to the example set at this summer's Tokyo Games by Simone Biles. "I think what Simone Biles did at the last Olympics was extraordinarily inspirational and really just allowed all athletes to be like, 'Hey, we are important as people, not just as athletes,'" he said. Regarding Biles's decision to put her own safety and well-being first by withdrawing from most of the Olympic finals, Chen said he "didn't even realize that was an option." Seeing her prioritize mental health made him "feel a lot better as an athlete" because "when it comes down to it, I can choose my destiny."
Chen later stated that Biles's example provides athletes with "a sense of peace knowing that, when the time comes, of course we're there to do our jobs and that's what we've dreamed about doing, but ultimately it comes down to our own well-being as people." He continued, "[W]e've just got to do what's best for us, whether that's competing or not competing. That's the athletes' call."
"Of course we're there to do our jobs and that's what we've dreamed about doing, but ultimately it comes down to our own well-being as people."
Biles experienced a dangerous mind-body disconnect called the "twisties," and Chen noted a version of this can occur in figure skating as well. "Oftentimes when that happens, we'll either pop [when a skater opens up early in a jump and does a single revolution] or just decide to not step into the element," he said. He added that, in his opinion, there's a lot more at stake in gymnastics if you don't know how to "bail out" of — meaning, back out of — skills.
Chen personally doesn't have too much experience dealing with twisties in particular, but he would advise a figure skater going through mental blocks to take a step back for perspective. "When we're on the ice and things don't go great, we get in a really, really emotional state," he said. This can make it difficult for the athlete to think clearly and with good judgement about how to progress forward. "Really just trust your team, the people around you," he added. "They definitely can see perspective that you won't be able to see. I found that helps immensely."
In moments where he needs to "mentally stay in check," Chen said finding hobbies outside of skating that bring him joy and being with family and friends is key. This is especially the case, he explained, "when things start getting a little chaotic in the rink, or things don't necessarily go the way that I want them to. It's nice to be able to diverge completely from that and spend time with people that I love."
To learn more about all the Olympic and Paralympic hopefuls, visit TeamUSA.org. Watch the 2022 Beijing Winter Olympics and Paralympics in February on NBC.