Orangetheory Announces Steve Aoki as Chief Music Officer
Orangetheory Names DJ Steve Aoki Its First Chief Music Officer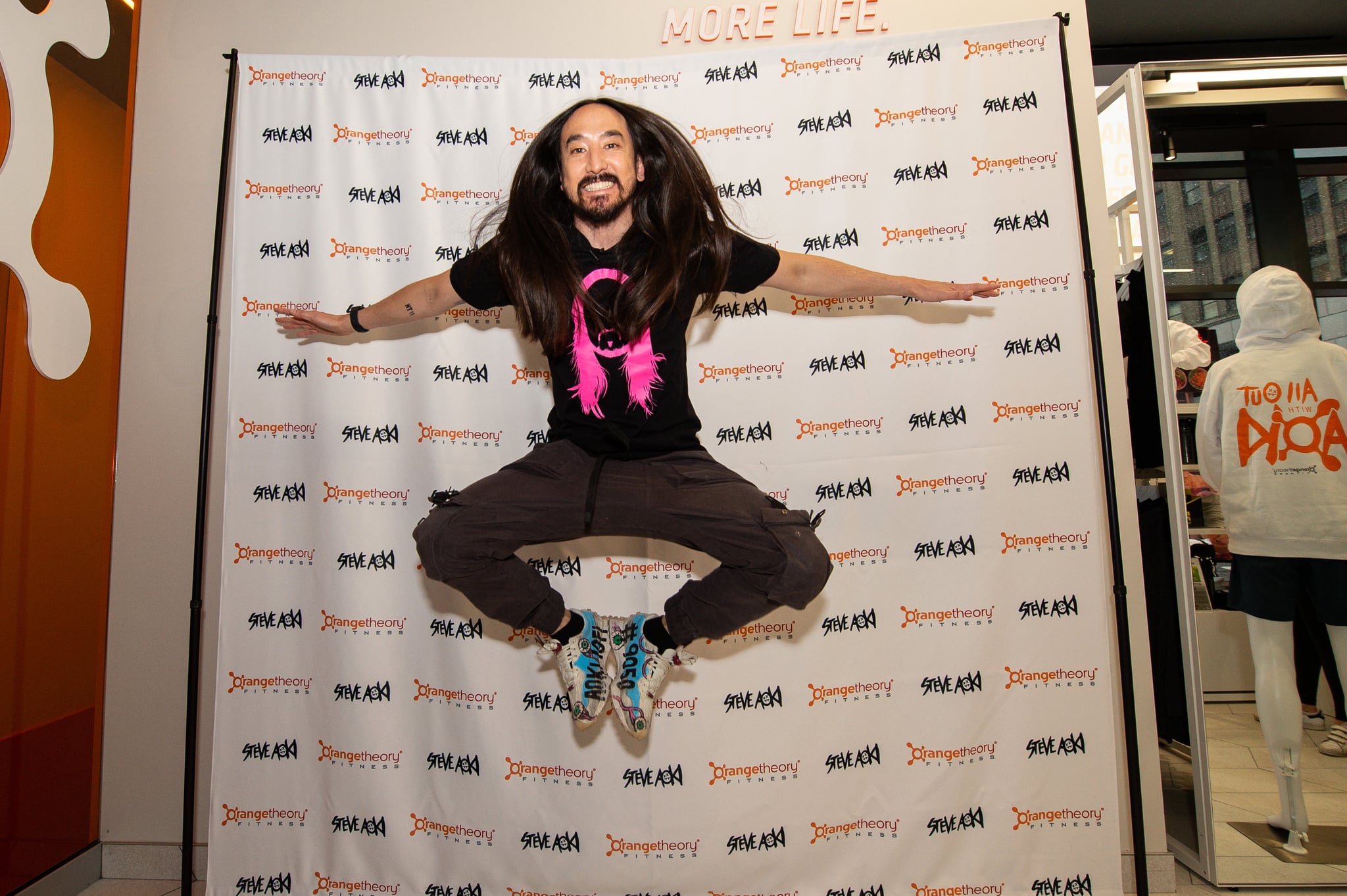 Aoki Fam, get ready to rave at Orangetheory Fitness. On March 9, Orangetheory announced that Steve Aoki is the franchise's first chief music officer. The CMO role was created earlier this year, following a member survey in which over 90 percent of respondents said music is an integral part of their workout, according to a press release. Aoki is the first to step into this role, and he's already guiding all of the musical elements related to the Orangetheory experience. The globe-trotting DJ is assisting in the creation of the fitness studio's first-ever Music Advisory Board, curating custom playlists and beats for members, and leading "music advisory sessions with the Orangetheory team," according to the press release.
Aoki is enthusiastically bringing his 20 years of musical expertise to Orangetheory. "Health, science, and technology are three personal passion points for me. And, as Chief Music Officer for Orangetheory Fitness, I'm able to put them all in play," Aoki said via the press release. "There is a strong parallel between the energy at my shows and how Orangetheory coaches light up their own classes every day — my new set lists are meant to enhance this already amazing workout."
Already taking the rhythmic reins at the fitness studio, Aoki is kicking off his member-facing efforts with a custom "All Out with Aoki" workout series. The themed class will be held at every Orangetheory location across the globe, beginning March 26. Each month, a new "All Out with Aoki" playlist will be released that's designed to follow the ebbs and flows of the coordinating workout — with beat drops that are meant to get members into the "orange zone." I found out, firsthand, what the "All Out with Aoki" experience entails with the world-renowned DJ himself at an Orangetheory press event.
Over the course of 30 minutes, Aoki turned the Orangetheory Flagship Fitness Studio into EDC. I especially felt like I had been transported to the music festival while on the rowing machine (pictured below). Aoki started a buildup as soon as our instructor Lindsey Shanley said that we were about to push our pace. Then, when Shanley said "GO!," the cake-throwing DJ dropped a beat that kicked my butt into gear. From the rowing machine to the strength station and the treadmills, Aoki didn't miss a beat during the 30-minute sweat session.
While he won't be performing live at every "All Out with Aoki" class, Aoki's musical presence will be present through his custom playlists. To prebook your "All Out with Aoki" workout, contact your local Orangetheory studio.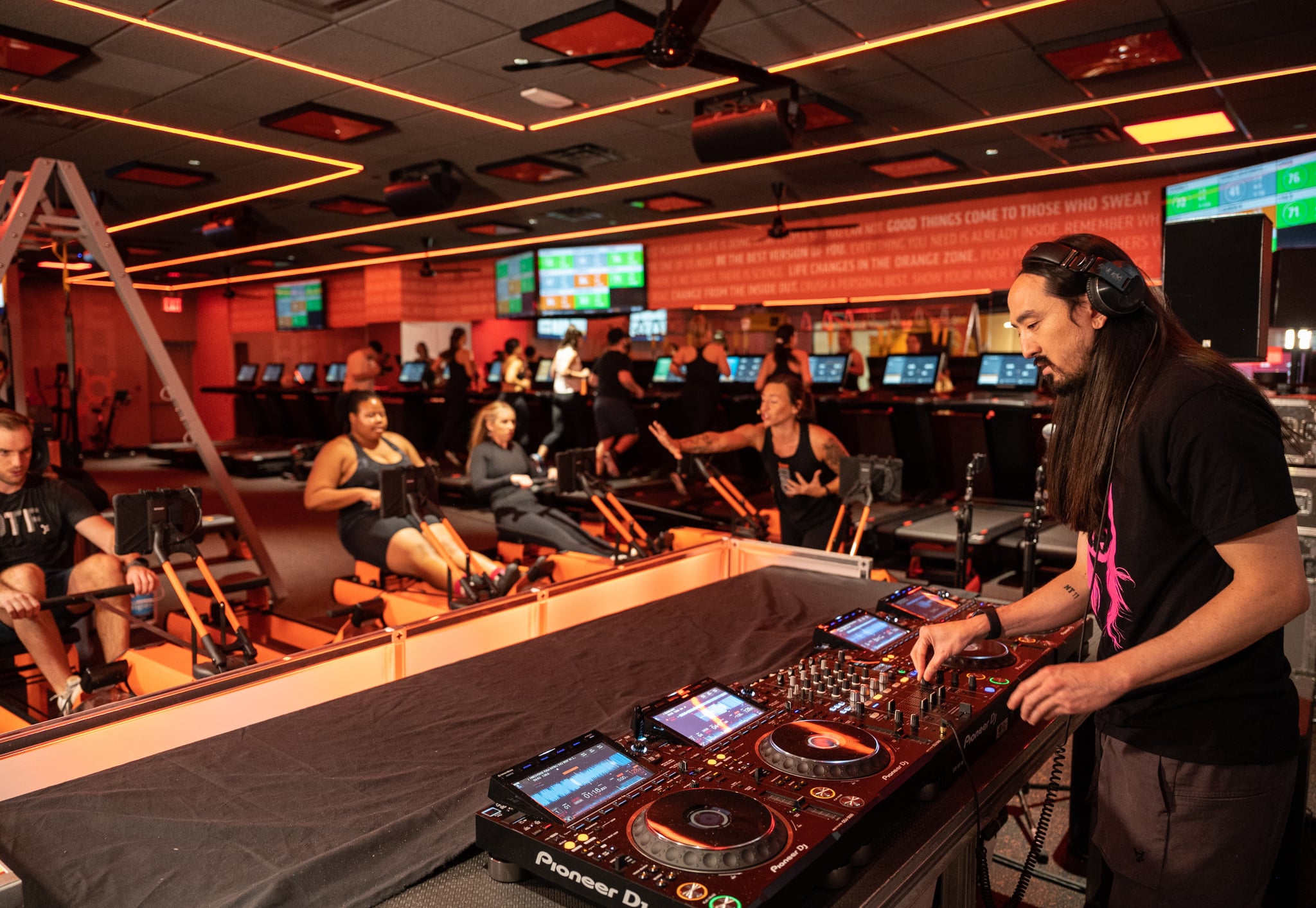 Image Source: Courtesy of Diane Bondareff/Invision for Orangetheory Fitness/AP Images