As POPSUGAR editors, we independently select and write about stuff we love and think you'll like too. If you buy a product we have recommended, we may receive affiliate commission, which in turn supports our work.
When my cat scratched up my Peloton bike mat, I figured it wouldn't make much of a difference if I just got rid of it entirely — but boy was I wrong. Between the cycling shoes making scuff marks on the floor, my gross sweat pooling into a slippery puddle beneath me, and, worst of all, the bike wobbling around during high-impact classes, it became obvious to me why a bike mat is arguably one of the most important Peloton accessories.
While Peloton bike mats might not seem like an essential investment (especially when you're already spending so much on the bike alone), time has taught me that they really can make all the difference between a good workout and a truly great one. Besides the obvious benefits that come from not wobbling or feeling unstable when you're in the midst of an intense riding session, the right bike mat can also ensure your floors aren't scuffed up too much from all of your at-home workouts.
Whether you need to replace the one your cat has destroyed or you've come to the realization that your rides would feel a lot more comfortable with some extra padding underneath your bike, we rounded up the best Peloton bike mats that'll seamlessly slide under your bike and make your next ride so much smoother. Keep reading to shop our picks.
— Additional reporting by Kyley Warren
01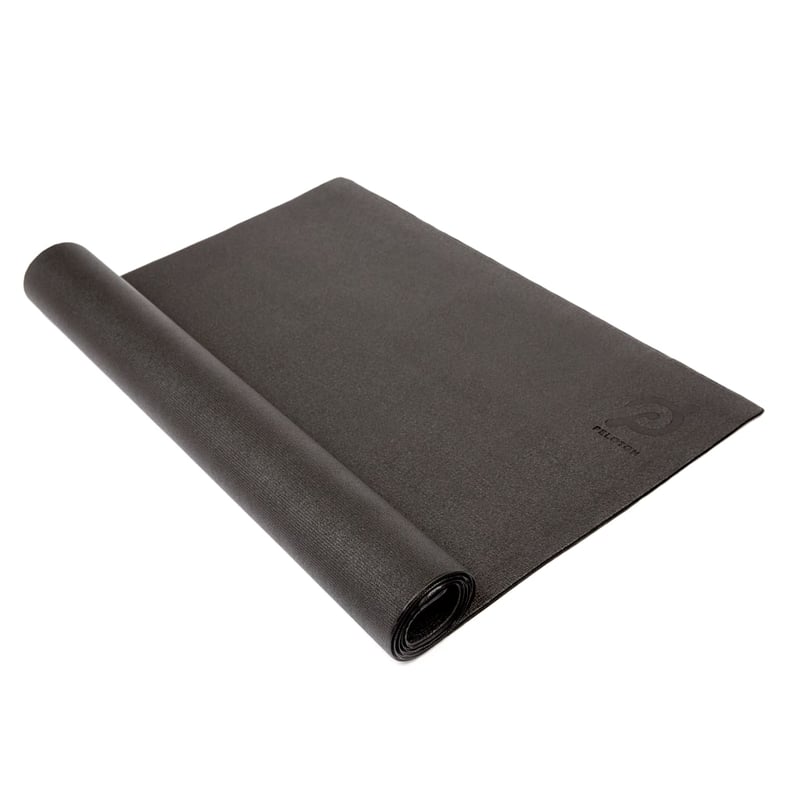 Best Overall Peloton Bike Mat
Peloton Bike Mat ($75)
This durable bike mat comes from Peloton itself, so you know it's bound to be a perfect fit for your stationary bike. The product is made from a heavy-duty gym-quality material that provides an ample layer of cushioned support under even the heaviest workout bikes. Plus, through Amazon's official Peloton storefront, it can be purchased on its own or in a set of other bike accessories.
02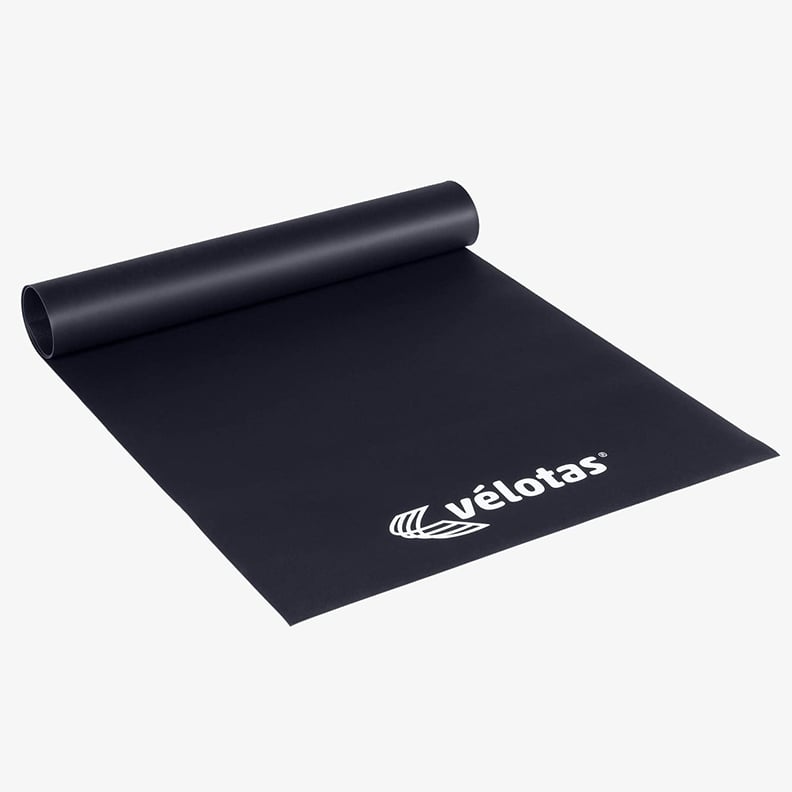 Best Affordable Bike Mat
Velotas Pro Series Personal Fitness Equipment Mat ($24-$29)
If you usually roll your Peloton out of the way or into a closet after a ride, you might want to opt for this convenient equipment mat from Velotas that's also easily stored. This mat is lightweight yet durable and will lay completely flat no matter how long it's been rolled up and stowed away.
03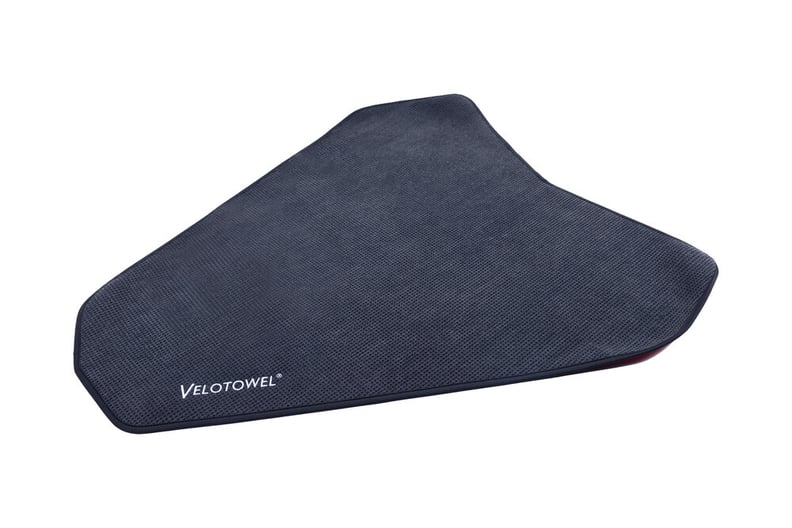 A Bestselling Bike Mat
Cycleclub Compatible Treadmill Stationary Mat ($32, originally $36)
If you tend to sweat a ton during your rides, this workout-equipment mat is exactly what you need. It's designed to absorb sweat as you work out and is machine washable for easy cleanup. Thanks to its versatile design, this mat is great for stationary bikes, treadmills, and more.
04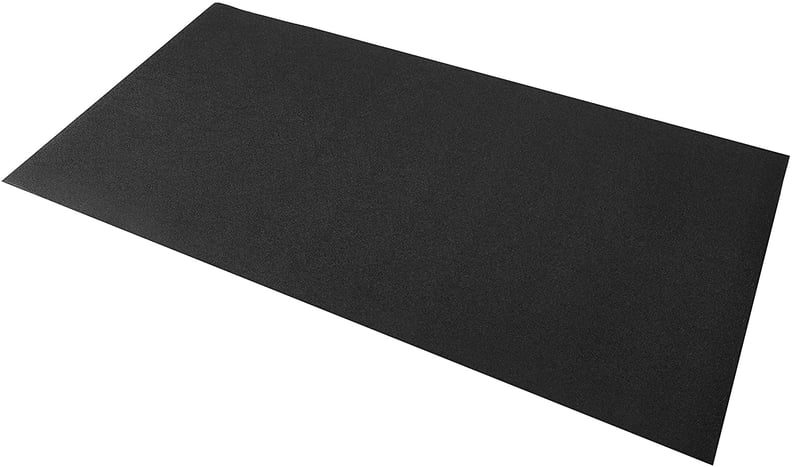 Best Thick Bike Mat
BalanceFrom GoFit Exercise Bike Equipment Mat ($27)
Pelotons are notoriously wobbly on carpets, but this top-rated bike mat from BalanceForm is guaranteed to improve stability, even on high-pile carpets. It's made from a long-lasting foam material that won't wear down or become damaged from sweat stains too quickly. Plus, it's available to shop in several different sizes, so you can find the version that's best suited to your stationary workout bike's size and frame.
05
Best Bike Mat With Grip Support
MotionTex Exercise Equipment Mat ($29, originally $35)
Not only does this MotionTex bike map prevent your Peloton from slipping, but the material it's made of contains an antimicrobial agent to help prevent harmful microorganisms from growing (including anything spawning from built-up sweat), keeping your workout space as sanitary as possible.
06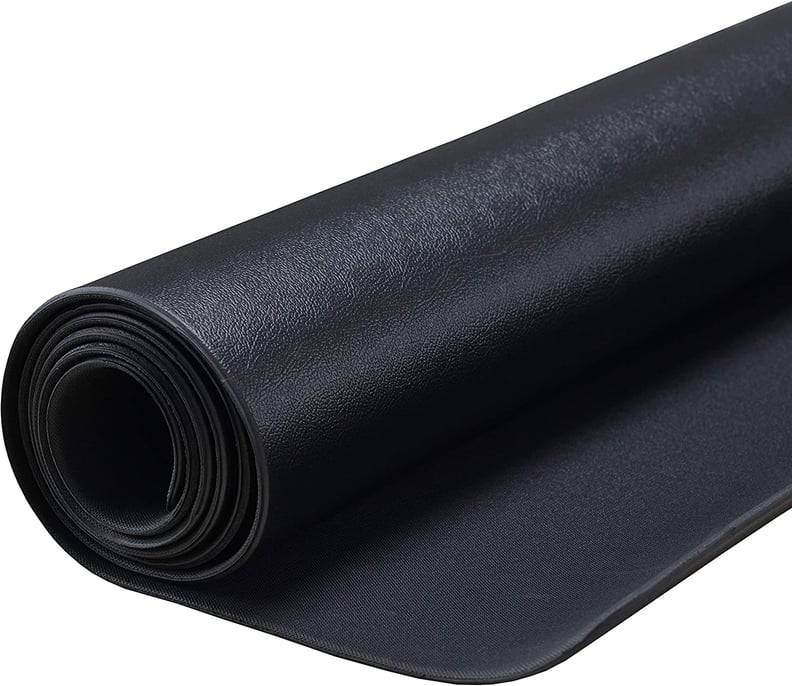 Best Sweat-Resistant Bike Mat
Sunny Health and Fitness Exercise Equipment Mat ($31, originally $49)
Made with sweat-resistant foam, this bestselling bike mat is ideal for anyone living in an upper-level apartment. The material helps reduce the vibration and noise produced by the bike, all while protecting your floor from damage.
07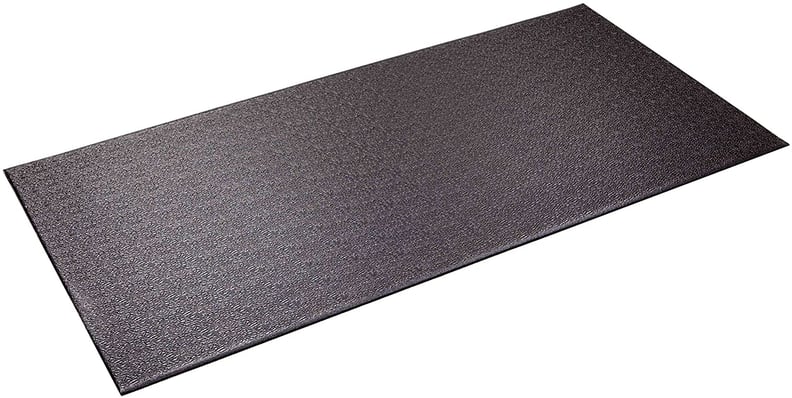 Best Multifunctional Bike Mat
Supermats Heavy Duty Equipment Mat ($30, originally $38)
Simply roll your Peloton out of the way, and let this heavy-duty equipment mat double as a workout mat for plyometrics and more. Despite its thin and multifunctional design, this bike mat is actually surprisingly dense, so you won't have to worry about your bike budging in the middle of a ride.
08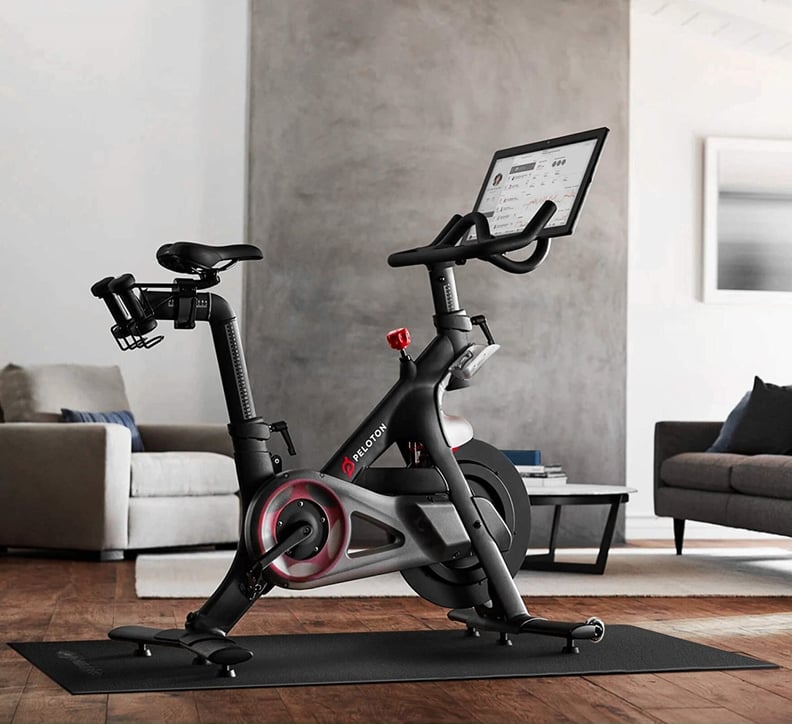 Best Bike Mat For Hardwood Floors
Powr Labs Exercise Bike Mat ($41)
The rigid, nonslip texture on both the top and bottom of this exercise bike mat make it a must-have for Peloton riders with hardwood flooring. The bike mat is designed to provide total grip support on the back of the mat, meaning it won't slip and slide even when you're pedaling at full speed.
09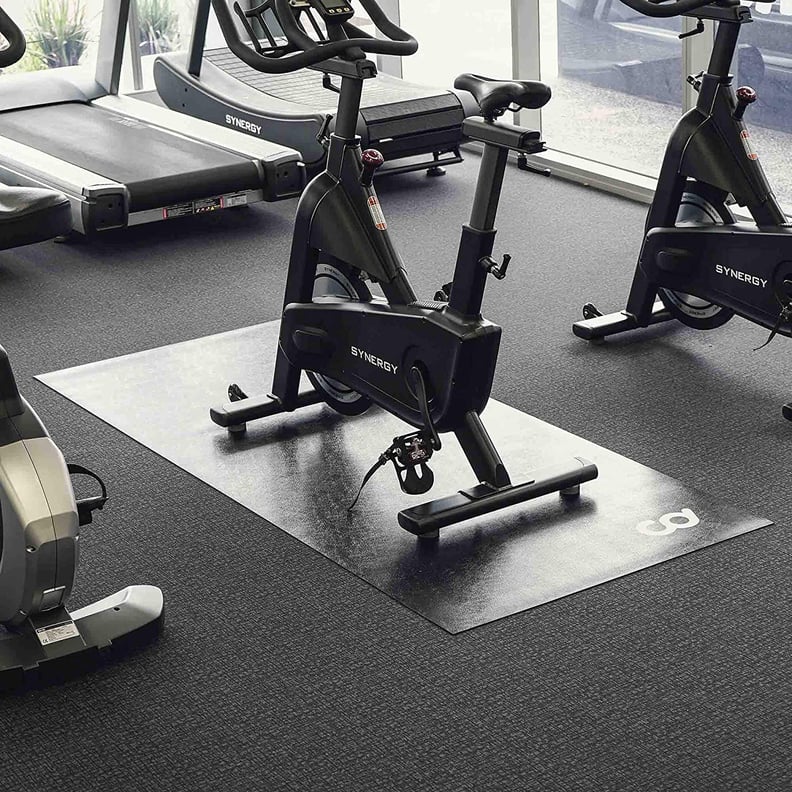 Best Durable Bike Mat
CyclingDeal Bike Trainer Floor Mat ($55)
For Peloton riders who have cats that like to scratch or dogs that like to dig, this high-density bike mat is sure to withstand the nails of any hyperactive pet, and the PVC vinyl should last for years to come.