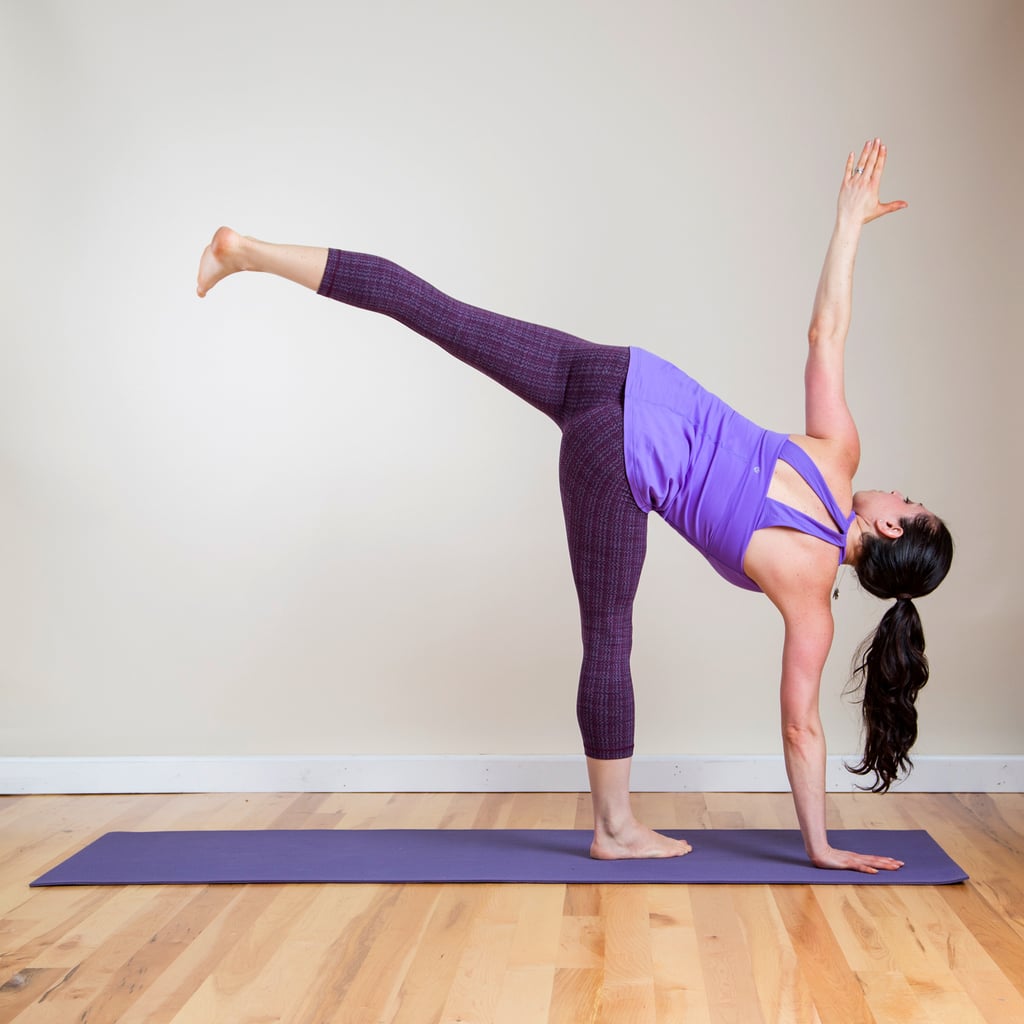 What it works: back and sides of the torso
Begin in Downward Facing Dog. Step your right foot forward between your hands, and rise up into Warrior 1. Then open your hips, arms, and chest into Warrior 2 Pose.
Place your left hand on your left hip and stretch your right arm straight out, creating length through the right side of your body. Shift weight into your right foot, and lift your left foot up. Plant your right palm flat on the ground under your shoulder. Bend your right knee or use a block if your hamstring is tight.
Try to distribute your weight evenly between your right hand and foot. Look down at the ground and bring your left arm straight up. When you're ready, look up toward your left hand.
Hold for five breaths, then try Half Moon on the left side.