Yoga Sequence For Tight Shoulders
Open Up Tight Shoulders With a Quick Yoga Sequence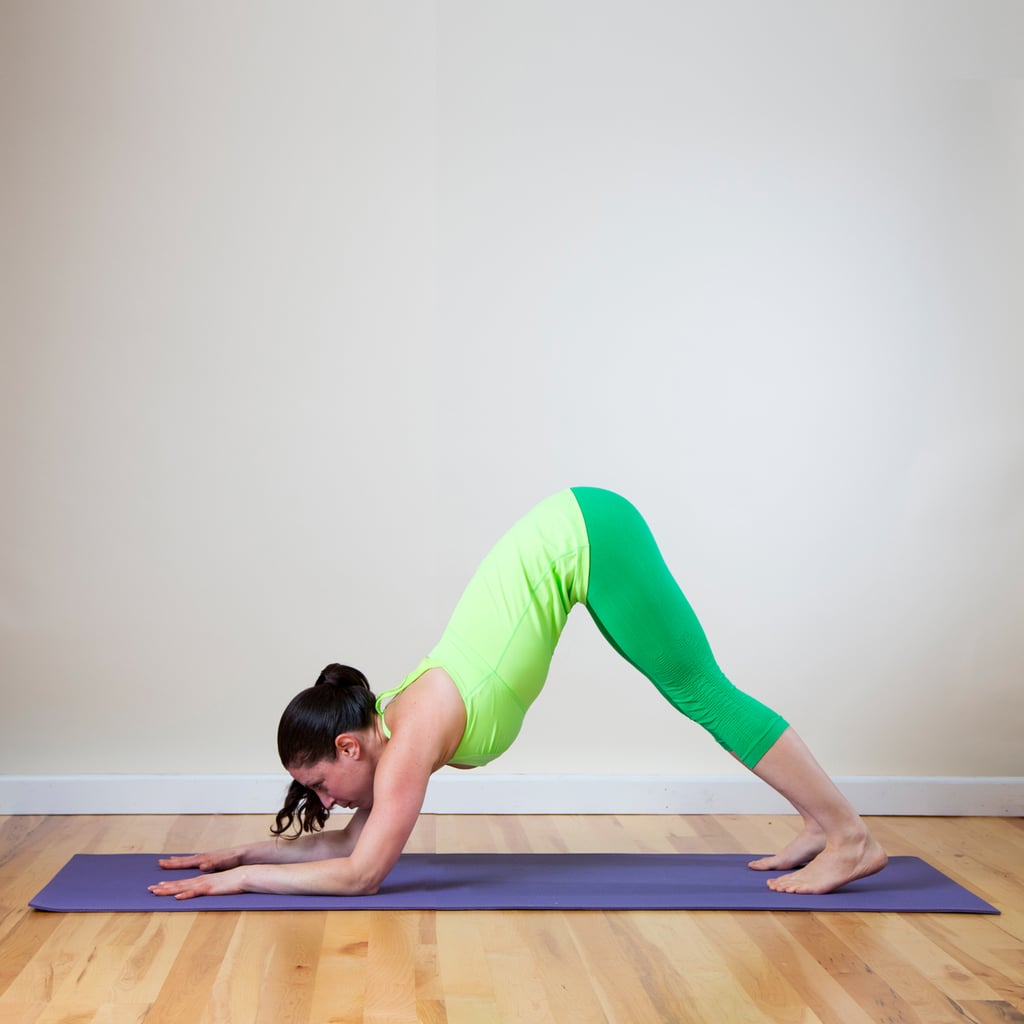 Once you get a little warmed up in Downward Facing Dog, you'll find even more release in your shoulders with Quarter Dog:
From Downward Facing Dog, spread your fingers wide and lower your forearms one at a time to the mat.
Check to make sure you're creating a straight line between your elbows and middle fingers.
Try to straighten your legs and lower your heels toward the ground as much as you can. Your heels should be slightly wider than your toes, so the outside edges of your feet are parallel with the outside edges of the mat.
Relax your head between your arms, and direct your gaze through your legs or up toward your belly button. Hold for five breaths.