5-Minute Thigh Workout
The 5-Minute Thigh Blaster That Julianne Hough Loves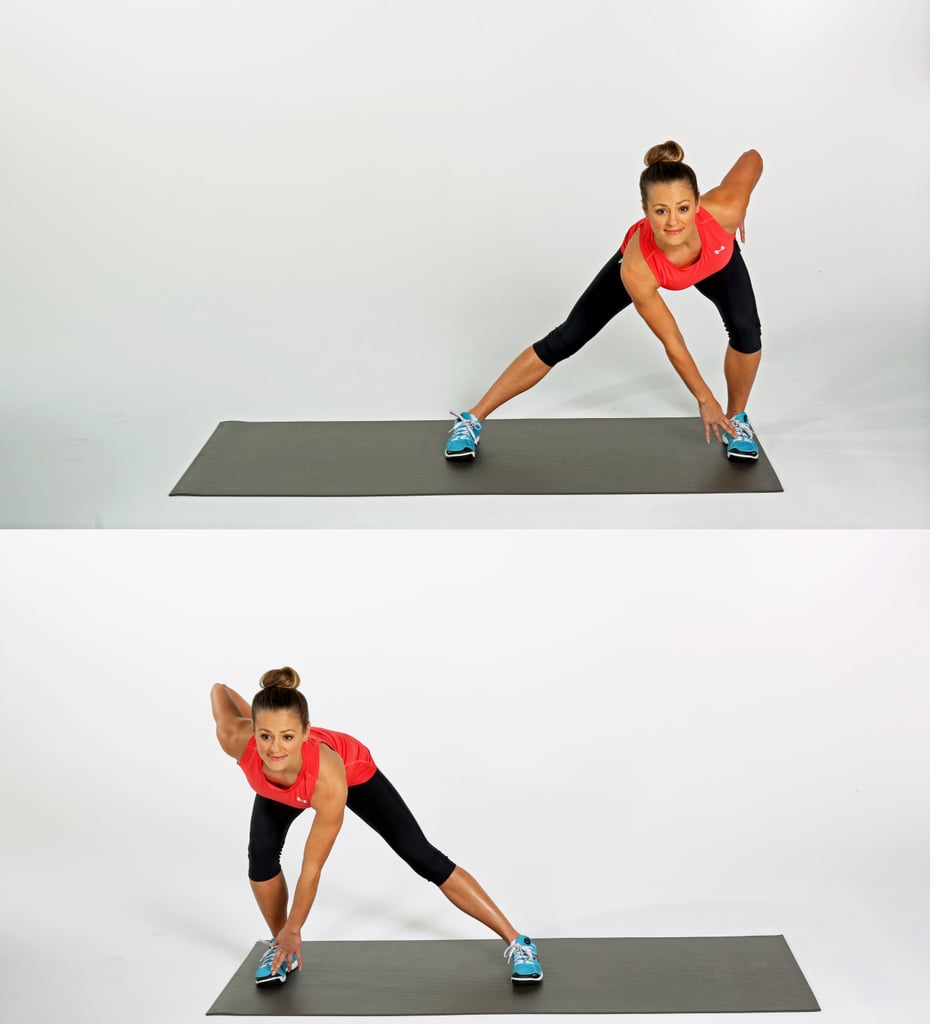 Start by standing with your feet together.
Take a large step toward the left with your left foot and lunge toward the floor.
Make sure your left knee does not extend past your toes and keep your right leg relatively straight.
Push off through your left foot and jump sideways toward the right and lunge towards the floor. Reverse direction by pushing through your right foot and jumping sideways toward the left, coming into a sideways lunge. This completes one rep.
Complete as many reps as possible in one minute.
Five minutes not enough? Really get your sweat on by pairing this thigh workout with our Barry's Bootcamp treadmill session!