I'm Practicing Sound Baths at Home — Here Are the Meditation Instruments I'm Shopping
Every editorial product is independently selected by our editors. If you buy something through our links, we may earn commission.
These days, I need to be washed away by a tidal wave of calming sounds and vibrations to really focus and unwind during my meditation sessions.
I've relied on virtual sound baths to get the job done while away from my studio — but the longer I see myself staying home, the more my online shopping carts fill up with chimes, singing bowls, and drums.
Ahead, you'll find the soothing instruments I'm browsing to build my at-home meditation practice — may they bring you rejuvenating peace, too.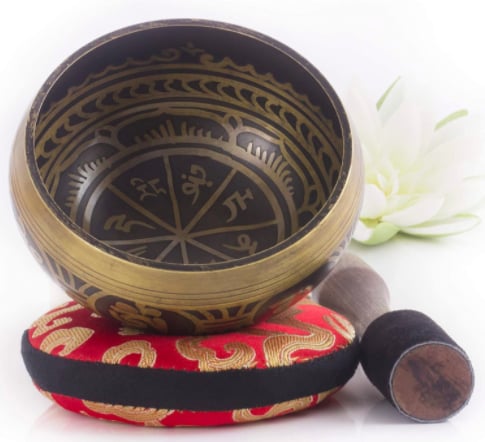 Silent Mind Tibetan Singing Bowl Set
Handmade by artisans in the Himalayan foothills, this Tibetan Singing Bowl Set ($36, originally $46) is etched — not painted! It comes with a dual-surface mallet made of Himalayan wood and suede, along with a hand-sewn nondampening silk cushion that keeps the bowl steady while in use.
Woodstock Chimes
The sound of this Woodstock Chime ($22) — which is crafted from ash wood with a cherry finish and silver-polished aluminum — is used to calm and refocuses your practice, the brand says.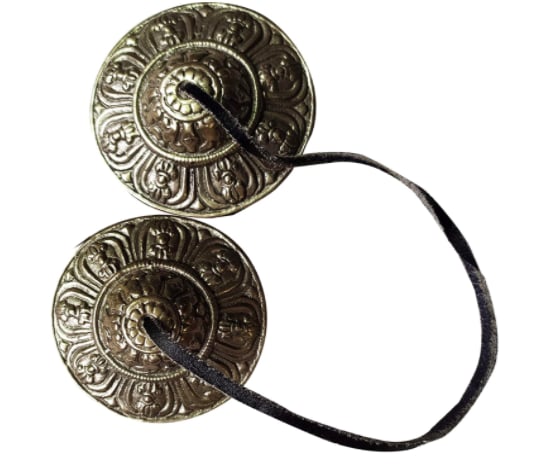 Tingsha Cymbals Tibetan Lucky Symbol Embossed Meditation Yoga Bell Chimes
According to this retailer, these Tingsha Cymbals Tibetan Bell Chimes ($25) are made from a blend of seven metals that produce harmonic overtones. Its ringing sound — which is supposed to clear the negative energy and rebalance a space — should last for 30-60 seconds per stroke. And if you're social distancing with a fellow meditation-lover, might I suggest having them sound these chimes over your head mid-session for maximized relaxation and clarity.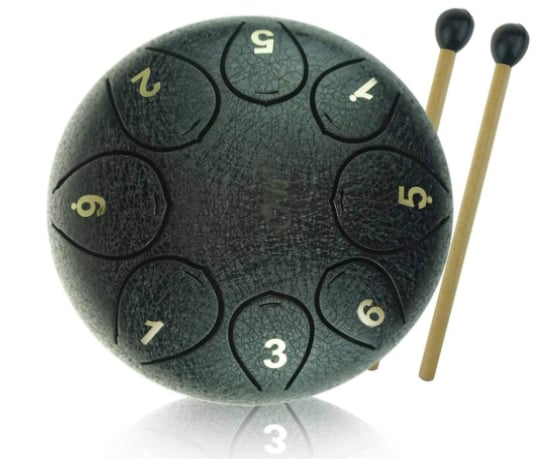 OcarinaWind 5.5 inches C Major Steel Tongue Drum Black 8-Notes Drum
This Steel Tongue 8=Note Drum ($47) is said to relieve stress and promote relaxing and peaceful energy thanks to eight tongues that can be played with a mallet or your fingers.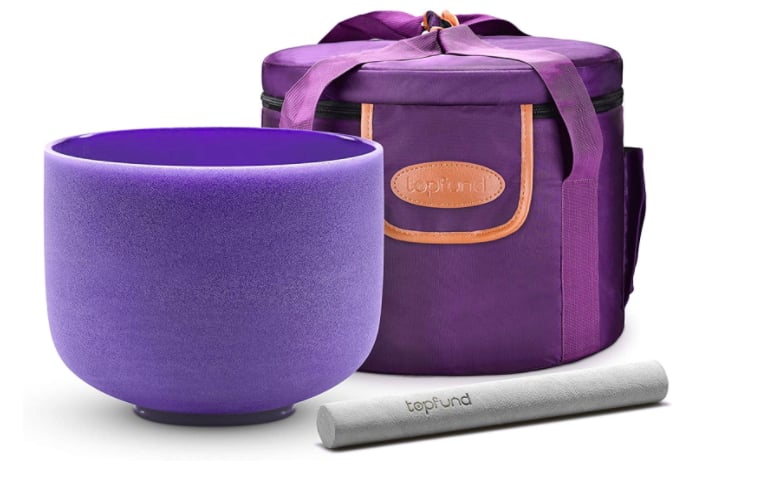 Pineal Chakra Crystal Singing Bowl