Serena Williams and Storm Reid Nike Open Court Interview
Serena Williams Gets Candid With Storm Reid During This Exclusive Nike Interview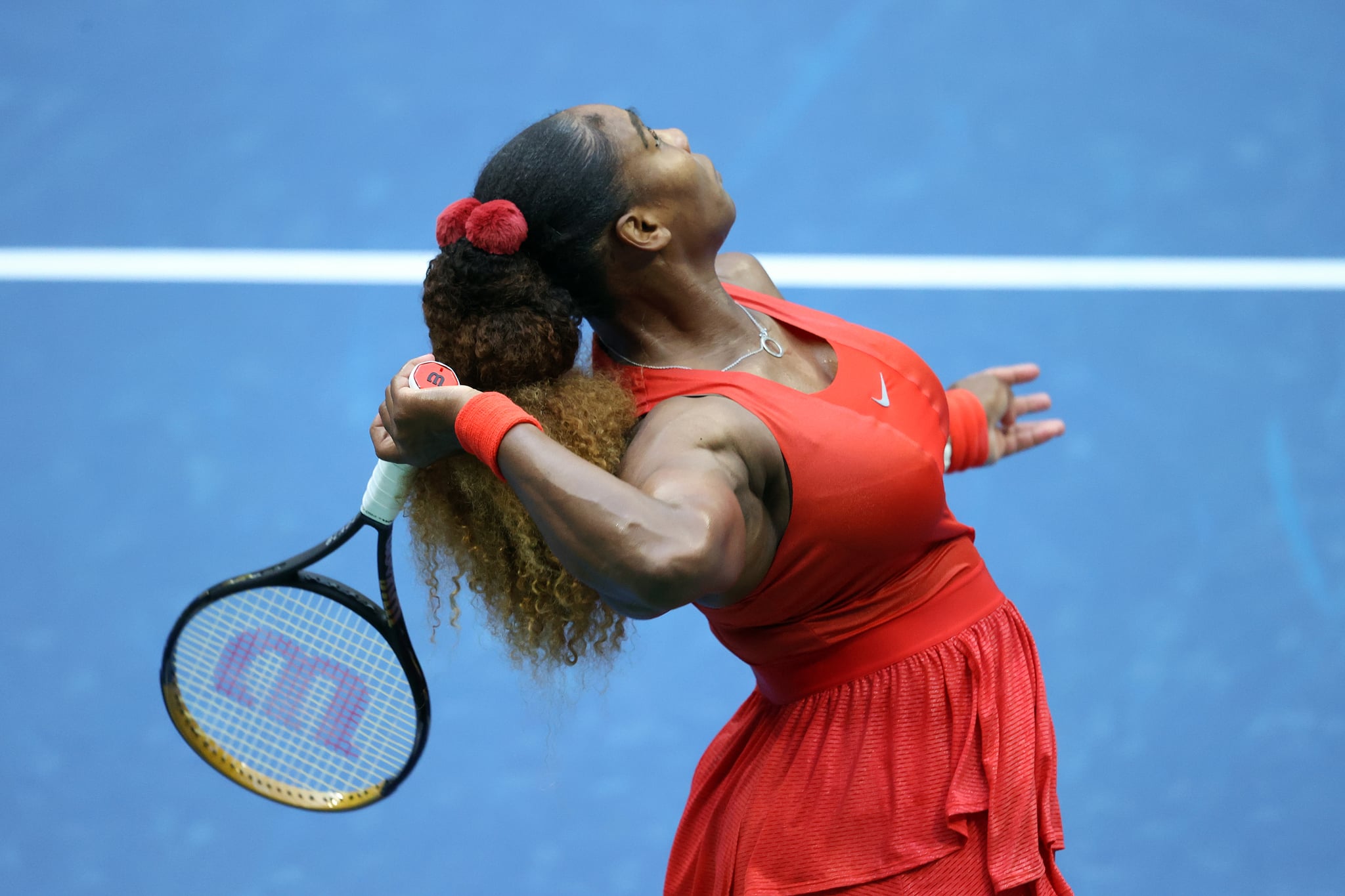 Through sports, Serena Williams has changed the world and inspired the masses to work hard, break barriers, and use their voices and fight for what they believe in. Nike recently released the "You Can't Stop Sisters" spot, an emotional video montage of the Williams sisters' careers to date, showing that the game is about more than titles, records, and the number of wins they've amassed. "You saw two tennis players trying to win a game; we saw two sisters changing it," Venus Williams narrates.
In a follow-up to the latest spot, Nike created Open Court With Serena, a virtual discussion between Serena and Storm Reid. In this interview, they dove deeper into the power of sisterhood, dealing with criticism, being a leader, and lessons learned from sports. The full interview is available for the next 24 hours on the Nike Open Court site (you'll need to be a Nike member to access the site, but joining is free), and ahead you'll find the topics and quotes from the interview that resonated the most with us.
Serena Williams on Dealing With Criticism
Williams has dealt with all sorts of criticism as a Black woman and athlete. But when it comes to being an athlete, she told Reid criticism comes with the title. "Criticism is a part of my job, so for me it's a little different," she said. She explained that she takes the criticism and critiques from her coach and learns from it. "So I think as an athlete, that's kind of something you develop," she continued. She did explain that she's become so accustomed to criticism that it can be hard to accept a compliment because she's used to being told what she could have done better.
Serena Williams on Being a Role Model and Leader
Williams has inspired numerous people and said, "I never had a real problem with being a role model because I was never doing anything where I didn't feel like I should be a role model." Unlike other professional athletes and celebrities, Williams said being a role model has never felt like a burden because she's always been her authentic self. When Reid asked Williams what her definition of a leader is, she replied, "It just means being ready to accept responsibility. . . . It also means being the first, and that's not always easy, but I'm OK to be the first." Williams also explained that being a leader means you will make "crazy mistakes" but that it's OK because "that's what leaders do."
Serena Williams on the Lessons She's Learned From Sports
Williams will go down as one of the greatest and most decorated athletes ever, but she's gained so much more from sports than titles and records. She told Reid one of the biggest lessons she's learned is that you can't give up and you have to keep fighting. "You are going to lose, and you are going to take some losses, but you have to get up and keep going," she said. "You just have to go with the flow and keep going and get back up and get back up and get back up no matter how many times you're knocked down."