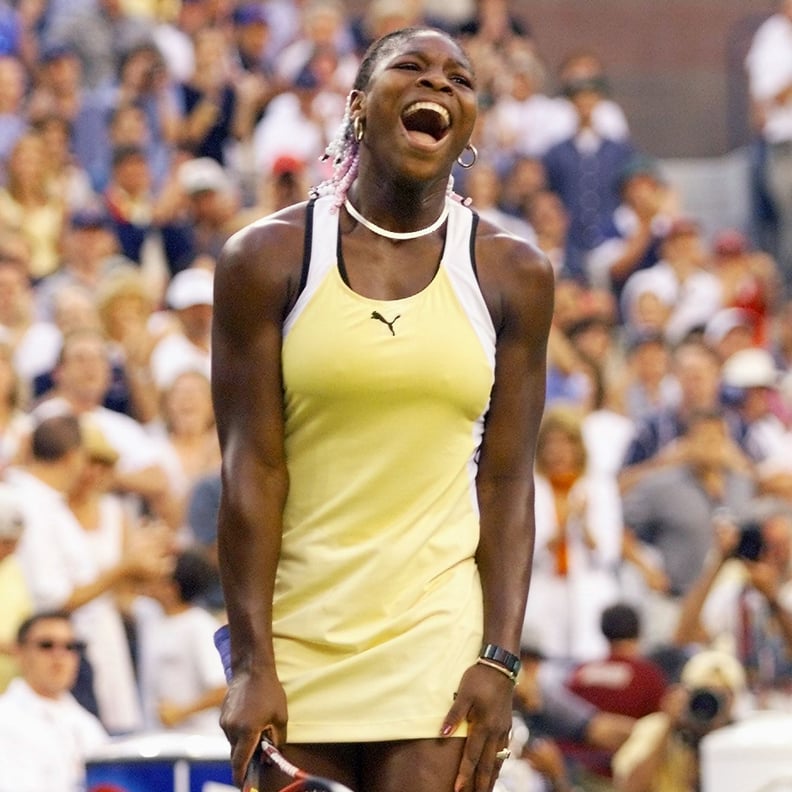 It's been more than 20 years since tennis legends Serena and Venus Williams began their march toward history. To date, the Williams sisters have collectively won 122 singles titles and 30 Grand Slams, a streak that began on Sept. 11, 1999, when Serena defeated top-seeded Martina Hingis in the finals of the US Open.
The match marked Serena's first appearance in a major final, and though she was ranked seventh in the tournament — and had won four out of six matches to that point in a hard-fought third set — she quickly took control. Hingis, who had defeated three-seed Venus in the semifinals, struggled to overcome the younger Williams sister's power and speed. Serena took the first set 6-3, then quickly went up 5-3 in the second set. While Hingis was able to fight back and force a tiebreak, it was Serena who ultimately came out on top.
At 17 years old, Serena became the first Black woman to win a Grand Slam singles title since Althea Gibson in 1958. Now, decades later, she's the oldest woman to win a major, and with 23 Grand Slam titles to her name, Serena is just one championship away from tying the all-time record held by Australian player Margaret Court. The joy she felt that day so many years ago? It was only the beginning. Watch Serena's winning moment in the video above, and keep scrolling to see more photos.
Serena Williams Wins Her First Grand Slam at the 1999 US Open