Shawn Johnson East on Pregnancy Shifting Her Body-Image View
Shawn Johnson East Says Being Pregnant "Freed" Her to Appreciate Her Body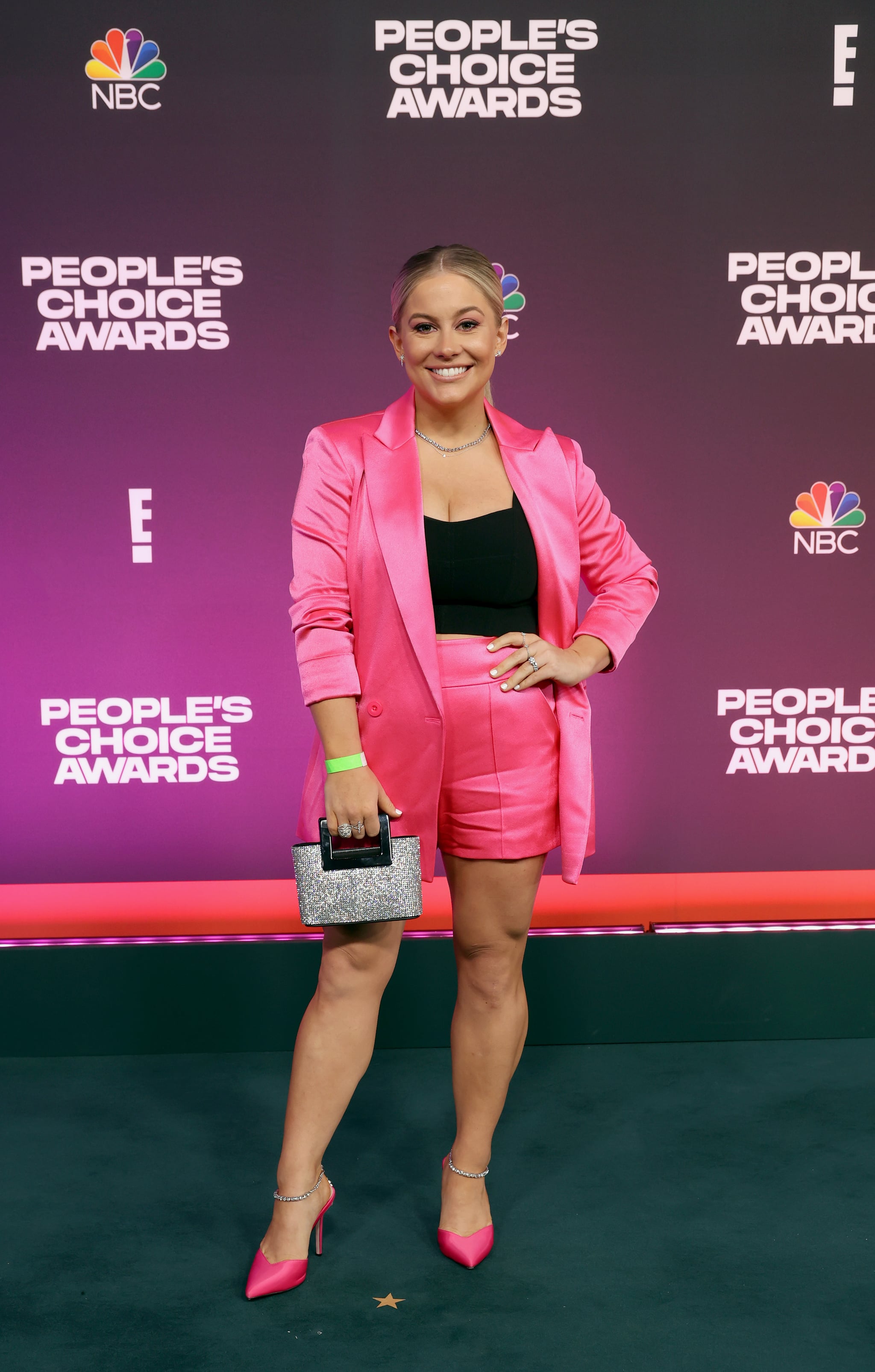 Image Source: Getty / Rich Polk / E! Entertainment
Former Olympic gymnast Shawn Johnson East sat down for a People and Parents magazine video interview alongside husband and football athlete Andrew East, and the couple talked about all things pregnancy, body image, and parenting. Johnson East, who has been vocal about her battles with body image, says, "I wish someone told me not to worry so much about how my body was changing before and after kids."
Johnson East goes on to say that when she was expecting her first child (Drew Hazel), she was "terrified" about what pregnancy would do for her mental health in terms of how she saw herself. The former gymnast ends up revealing that being pregnant was "freeing" for her, adding, "I don't think I've ever appreciated my body more. . . . I loved it."
Prior the birth of her two children, Johnson East was a member of Team USA's gymnastics team at the 2008 Olympics in Beijing. The gymnast has previously opened up about the body-standard demands that take a toll on you as an Olympian. On her YouTube channel, she talks about how she used to survive on a 700-calorie-a-day diet in her training days. Through fainting spells, energy loss, and her disappearing menstrual cycle, Johnson East explains that she'd "go to any and all costs to achieve" what she perceived as the perfect body for an elite gymnast.
Now, as a mother of two, she doesn't "care as much about other people's opinions." She continues, "I was like a perfectionist by nature before I became a parent. . . . I used to care about all the superficial stuff, and none of that matters [now]."
All in all, Johnson East is not only more appreciative of her body but also for her two children that continue to show her "the greatest love [she's] ever known."