Strength vs. Cardio — Here's How You Should Structure Your Workout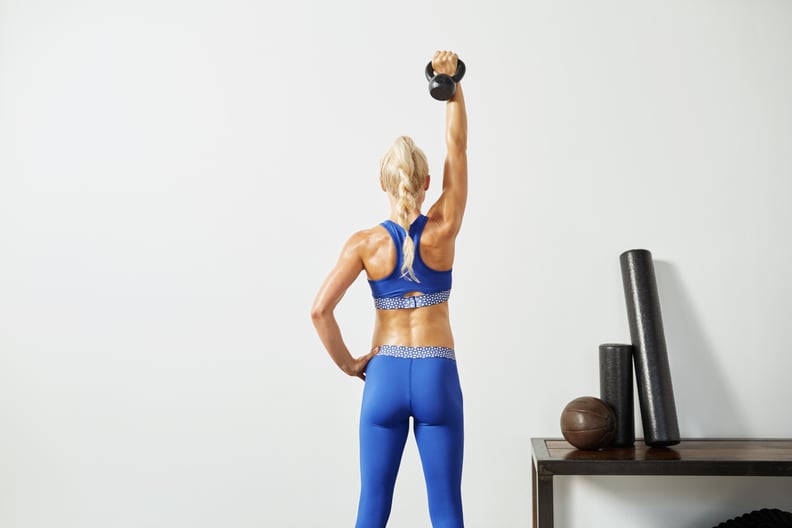 POPSUGAR Photography | Sheila Gim
POPSUGAR Photography | Sheila Gim
Ask most trainers and they'll tell you that a healthy workout routine consists of strength training, cardio, and rest days, ideally spread throughout the week. But for those of us who love two-a-days or long sessions at the gym or just need to maximize our time, the common question seems to be: Which do I do first, strength or cardio?
This was the burning question I had for Natalie Carey, certified trainer and sports nutritionist at DIAKADI Fitness. "Strength training should always come first — always," Natalie said without skipping a beat. The benefits of structuring your workouts this way are plenty, she added.
Fat Loss
If losing weight is your goal — specifically fat — weight training before your cardio session has major benefits, Natalie said. She explained that strength training increases the "afterburn effect." Your resting metabolism rate is heightened and your body is working to help your muscles recover, which results in an increased calorie burn long after the workout is over. This is an ideal place to be in when you hit your cardio session.
Diana Chaloux, CPT and owner of the online personal-training website HitchFit, is also in agreement. "When you strength train, your body utilizes glycogen (stored carbohydrates) for fuel," Diana said. "So if you strength train first and then do lower-intensity cardio immediately after, which uses fat for fuel, you create an environment in your body conducive to fat metabolism." Basically by the time you get to your cardio session, your body will be primed to burn fat at a higher rate than if you did it the other way around.
Injury Prevention
Compared to cardio, it's much easier to get injured while strength training. And strength training while tired only increases that risk, said Natalie. This is perhaps the biggest reason she advises clients to strength train before a cardio session. "You want to make sure you have the energy to perform the exercises correctly," she said. "Poor form can result in an injury that will get you off track with your training goals." Best to hit up those lunges, kettlebell swings, and push-ups when muscles are fresh!
It's important to note that even if you feel energized and unaffected by your cardio session, your body was still put through the motions and energy stores were depleted. This fatigue may cause your form and focus to be affected in ways you might not be able to notice on your own. Whatever you ultimately decide, be mindful of how you feel and do your best to know when it's time to back off.