9 Things Dietitians Want You to Know Before Diving Into Whole30 This January
January 1st is almost here, and for many people, that means Day 1 of starting Whole30, a monthlong clean-eating program that started back in 2009. For 30 days, you eat whole, unprocessed food including meat, seafood, eggs, veggies, fruit, and natural fats, and you avoid dairy, added sugar (real or artificial), alcohol, grains, legumes (which includes peanuts and all forms of soy), carrageenan, MSG, and sulfites.
You also can't have any baked goods, junk food, or treats made with "approved" Whole30 ingredients, so no date and nut bars or cauliflower pizza. As it says on the website, "a pancake is still a pancake, even if it's made with coconut flour." This is because eating "foods with no breaks," as they say, defeats the purpose of Whole30, which is to build healthy habits. You can determine if there are other foods that should be off-limits that "make you feel out of control" such as RXbars or almond butter.
Another must on the Whole30 program is that you can't step on a scale or take body measurements of any kind during the 30 days. There's also no weighing food, counting calories or macros, restricting calories, or rules about only eating organic. Your sole job is to make good food choices and stick to the Whole30 rules for the entire 30 days — no cheating.
Many people have found tremendous success and saw benefits from doing Whole30 for a variety of reasons. Many of my friends who've tried it said they felt amazing during those 30 days, that they had more energy and their mind felt clearer, or that it helped them realize they're lactose intolerant.
This may sound like a great way to "get back on track" or as a healthy way to lose weight, but before embarking on this 30-day journey, here are a few tips and warnings that registered dietitians want you to know about Whole30.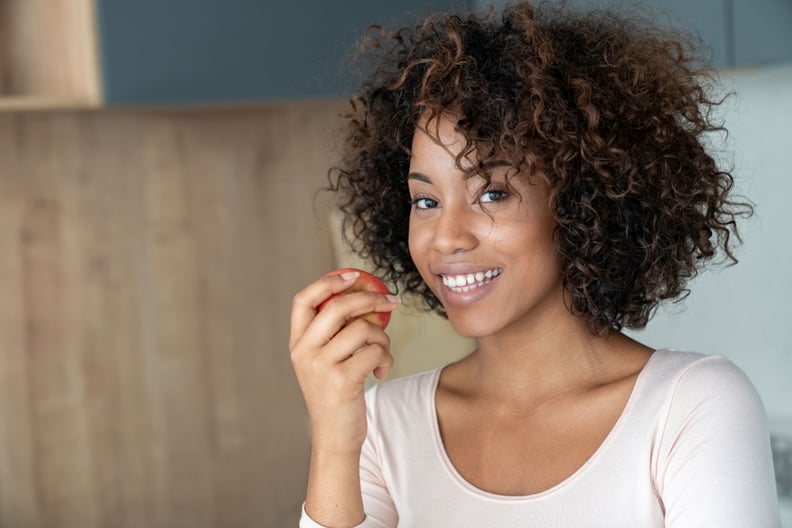 Whole30 Makes a Lot of Claims
While Whole30 calls itself a "reset," registered dietitian and NASM-certified personal trainer Whitney English Tabaie, MS, RDN, CPT, said that since it's an elimination diet, if "someone has a food sensitivity, Whole30 may help to identify what it is."
But registered dietitian Jackie Ballou Erdos, MS, RD, CDN, owner of Balancing Act Nutrition said that Whole30 also makes a lot of other claims on its website, such as "millions of people have changed their lives . . . eliminating cravings, improving energy and sleep, reporting an improvement in allergies, anxiety, chronic pain, digestive issues, skin conditions; and losing weight healthfully and sustainably."
It also claims that it can "change your life in 30 days" and "reset your health, habits, and relationship with food, and discover lasting food freedom." Jackie warns that although you may feel desperate to make a change, not everyone will experience what Whole30 promises.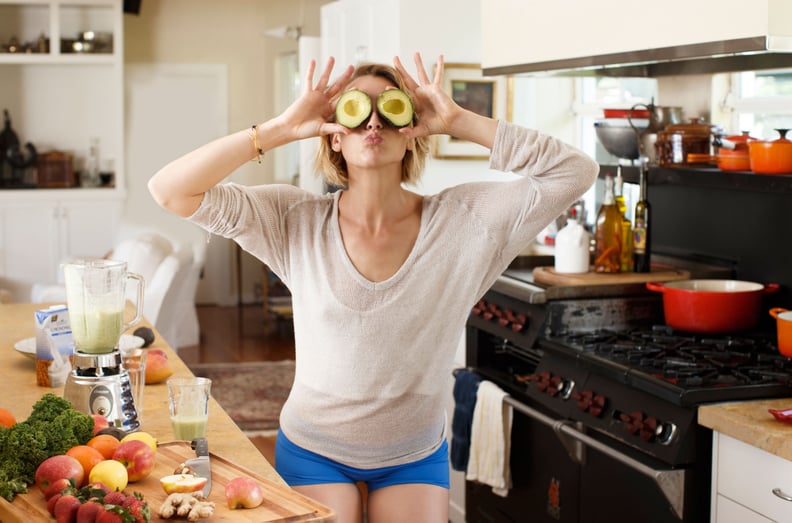 You Won't Necessarily Lose Weight on Whole30
Whole30 can help with weight loss as it restricts many foods that most of us tend to overeat. It also focuses more on protein and vegetables, which can help us feel full on less overall calories. "However, it all comes down to how many calories you're consuming. If you end up eating just as many calories as you currently do, then you may not notice a significant change in weight," said Kelli. You may also eat more fat like avocados and nuts, and complex carbs like sweet potatoes and bananas.
If a person does end up losing a few pounds, said registered dietitian Jessica Levings, MS, of Balanced Pantry, "the weight loss is unlikely to be sustained when they go back to their normal eating patterns at the end of the 30 days."
Whole30 Is a Diet in Disguise
"Like many wellness trends these days, Whole30 is marketed as a sustainable, positive lifestyle change; however, it's really a diet in disguise," Jackie said. It asks participants to restrict certain foods, and it labels some foods as "approved" and others as "off-limits." For those people who are struggling, whether with body image, their relationship with food, or with other disordered eating behaviors, such a restrictive diet could make those issues worse.
Registered dietitian Kelli McGrane, MS, RD, for the food tracking app Lose It! said, "I would recommend Whole30 to clients who are either experiencing symptoms that may be caused by certain food groups or are looking for a way to cut back on sugar and highly-processed foods." But not everyone has celiac disease or a dairy intolerance, so noted that it may not make sense for certain people to eliminate these foods altogether.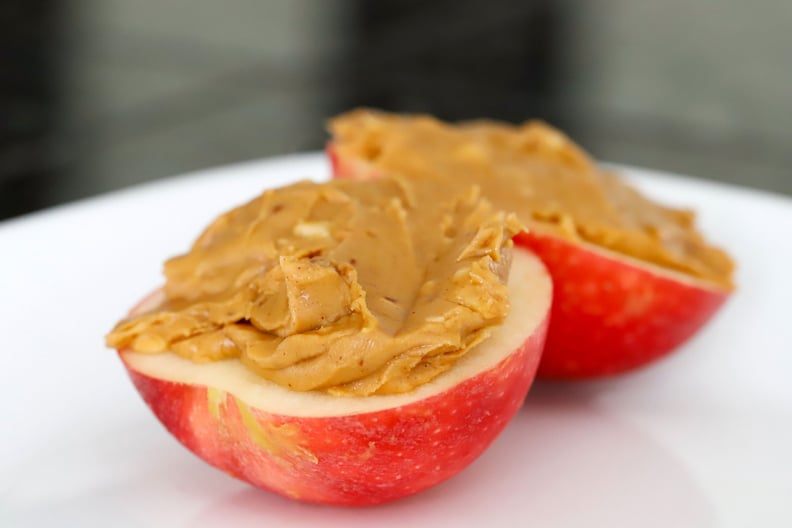 Whole30 Elimiates Healthy Foods
Whitney said that the main benefit of the Whole30 diet is eliminating foods that can be harmful to your health such as overly processed foods, sugar, and alcohol, and instead focuses your diet around whole foods, including fiber-rich fruits and veggies. This is healthy, "however, it unnecessarily cuts out healthful food groups such as grains, legumes including beans, lentils, and peanuts and peanut butter, and dairy," said Jessica. Whitney added, "beans, legumes, and whole grains, are staples in diets of some of the healthiest populations around the world."
"Additionally, research has shown that excess animal protein, which makes up the bulk of Whole30, may be harmful to our health and increase the risk of a number of lifestyle diseases including heart disease and cancer," said Whitney.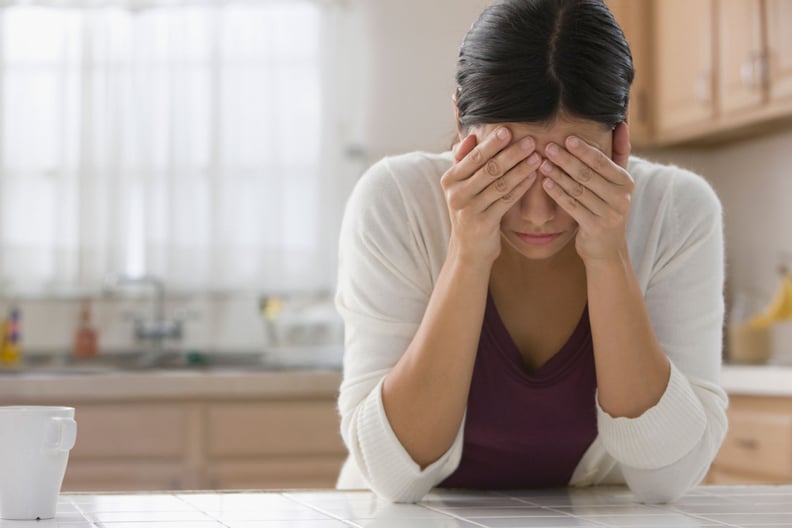 Beware of the Physical and Emotional Symptoms From Whole30
If you do decide to go on this elimination diet, be warned that giving up foods you used to eat can make you not feel as great as you expect to. We're talking headaches, fatigue, trouble sleeping, and digestive issues if you're not used to eating this much fiber from fruits and veggies. It also may take a while to figure out how to get your body enough carbs if you're not eating grains.
Emotionally, having so many foods be off-limits may make you feel deprived, like you're missing out, which can make you feel legitimately upset. Elimination diets in general, Jackie said, can also lead to anxiety or stress, worrying whether you'd be able to eat at a restaurant or how to handle a friend's dinner party. You may feel like a failure if you eat a food that's off-limits, or it may feel like too much pressure to stick to the rigid rules for the entire 30 days.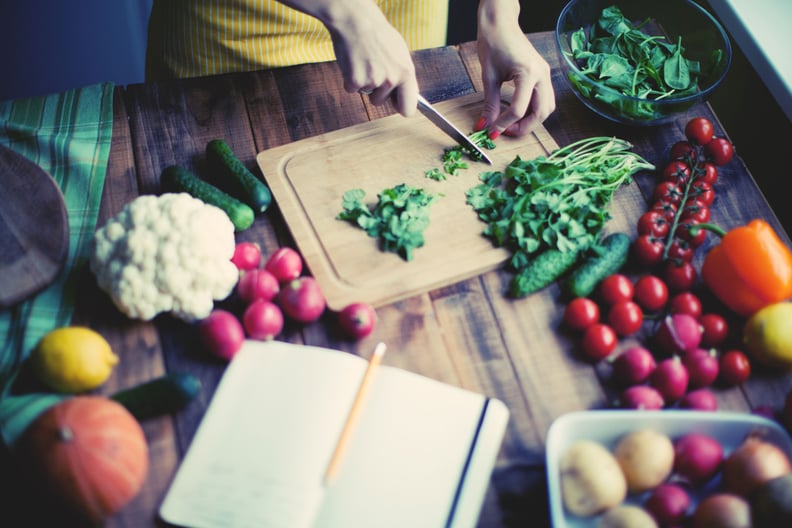 Whole30 Is Time-Consuming
"It's important that the client is prepared for all of the extra cooking, meal prep, and planning," Kelli said. Before Whole30, you may have been able to grab lunch at the cafe near your office or go to any restaurant you wanted to, but with all the foods you have to avoid, it's hard to know if the food on menus is Whole30-approved.
Kelli said you'll need to plan what you're going to eat in advance. Because the diet restricts foods that many of us regularly eat, it can be hard figuring out what to eat and make sure that you're getting adequate nutrition during those 30 days. Since the diet is low in legumes and grains, she said it's important to make sure you're eating plenty of fruits and vegetables for fiber.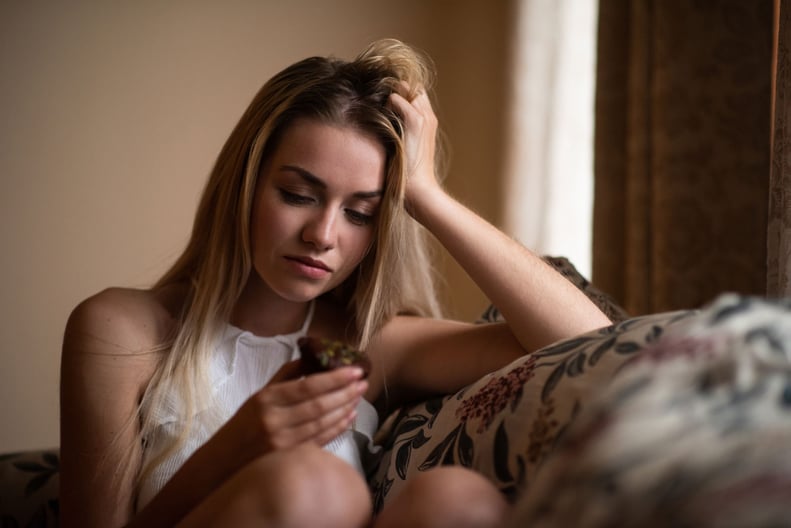 If You Cheat on Whole30, You Have to Start Over
With all the strict rules you need to follow on Whole30, there's absolutely no cheating allowed. That means no taking a bite of cookies your grandma baked especially for you, or sipping champagne to celebrate your friend's engagement. If you do, you have to start on day one all over again.
Jessica said that it's really unreasonable about not allowing a "slip" and expecting followers to eat the Whole30 way the entire time. "This is so unrealistic because people face challenges and schedule changes all the time, affecting what and how they eat." She added, "there's also a large learning curve if you're used to preparing lots of packaged meals and are now all of a sudden expected to prepare whole foods from scratch without ever slipping up."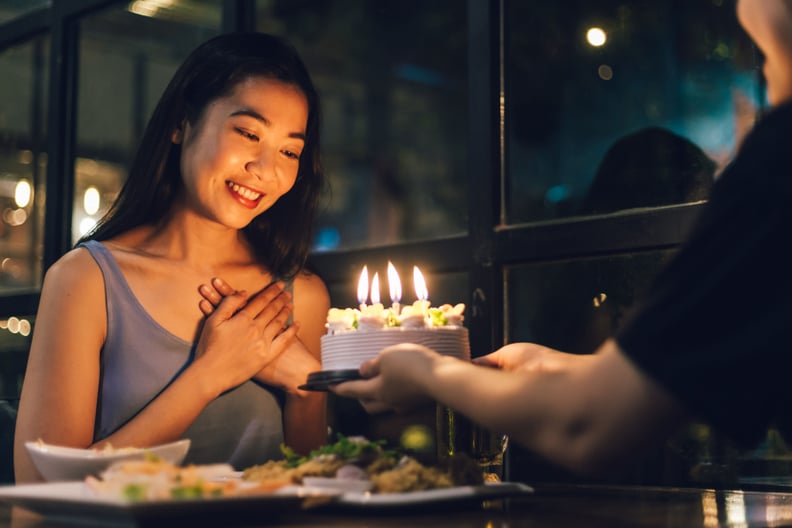 Whole30 Is Not Sustainable Forever
Kelli explained that people doing Whole30 need to be aware that it is only for 30 days. Living with such a restricted diet forever isn't recommended, and Kelli said "I would be sure to discuss how to transition from Whole30 to a healthy, sustainable lifestyle."
After the 30 days is up, Jessica said that people begin to gradually reintroduce foods and watch for symptoms. You may find that eating processed bread makes you feel bloated, but you're OK with oatmeal. You may discover that you're lactose intolerant or that eating sugar makes you break out.
Obviously, you want to avoid the foods that don't make you feel good, but that doesn't mean you need to keep all the Whole30 off-limit foods off your plate just because. While Whole30 recommends you ditch grains, if you didn't notice any health benefits from doing so, after the 30 days are up it's OK to eat birthday cake! The same goes for a glass of wine, a slice of pizza, and an ice cream cone. After all, are you going to live without these foods forever?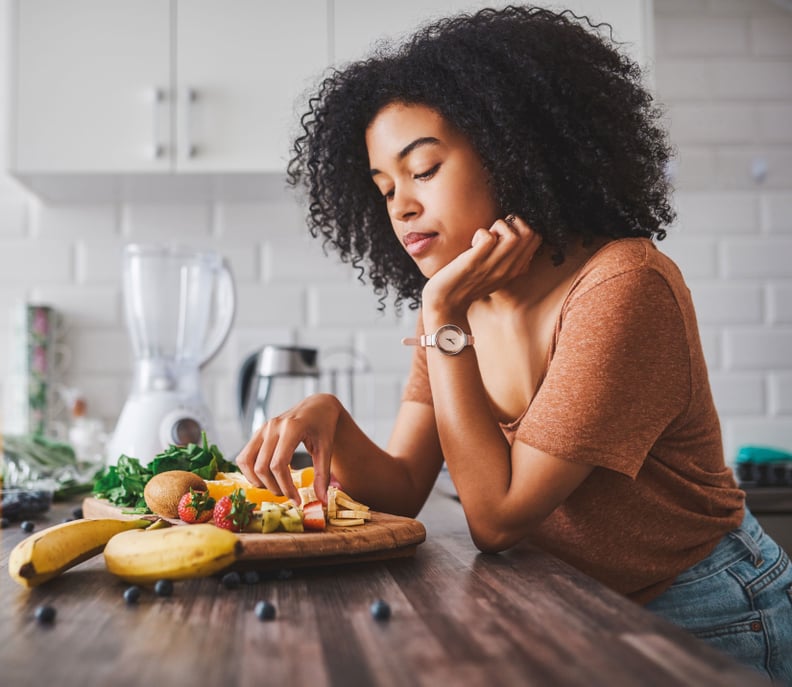 Not All Experts Recommend Whole30
Jessica also said that "since healthy eating should fit into your lifestyle I wouldn't recommend Whole30, but as a dietitian, I have to meet my clients where they're at. If someone is adamant about trying Whole30, then I'd help them be successful in the program while incorporating some beneficial long-term changes."
Jackie agreed and said, "I wouldn't recommend Whole30, just like I don't recommend any other diets to clients, because I know from over a decade working in nutrition that these types of plans just don't work in the long run."