There's a Deliciously Creamy New Plant Milk on the Block From Silk — With 20 Grams of Protein!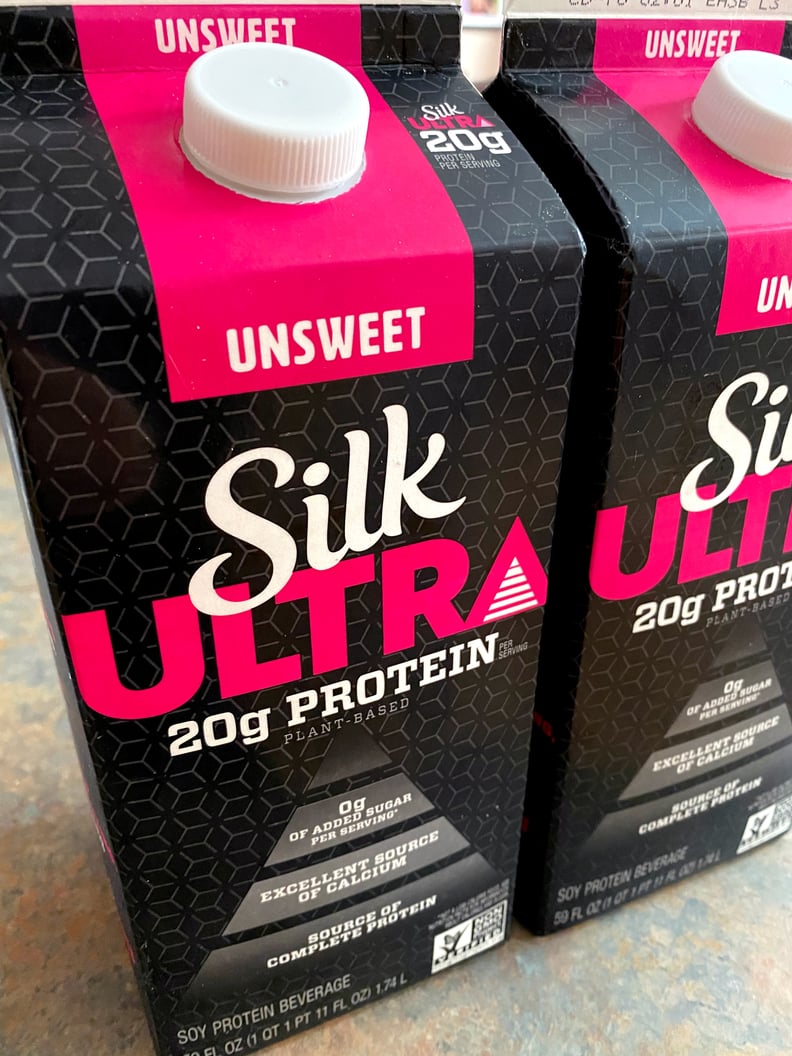 POPSUGAR Photography | Jenny Sugar
POPSUGAR Photography | Jenny Sugar
There are so many plant milks available now, but I usually go for the one with the highest amount of protein, which up until now has been Silk's Protein Almond and Cashew Milk with 10 grams of protein. But the company just sent me its new Silk Ultra' made from soy, which has an impressive 20 grams of protein per one-cup serving! Keep reading to read the nutritional information and ingredients, to see what it looks like, and (most importantly!) to find out how it tastes.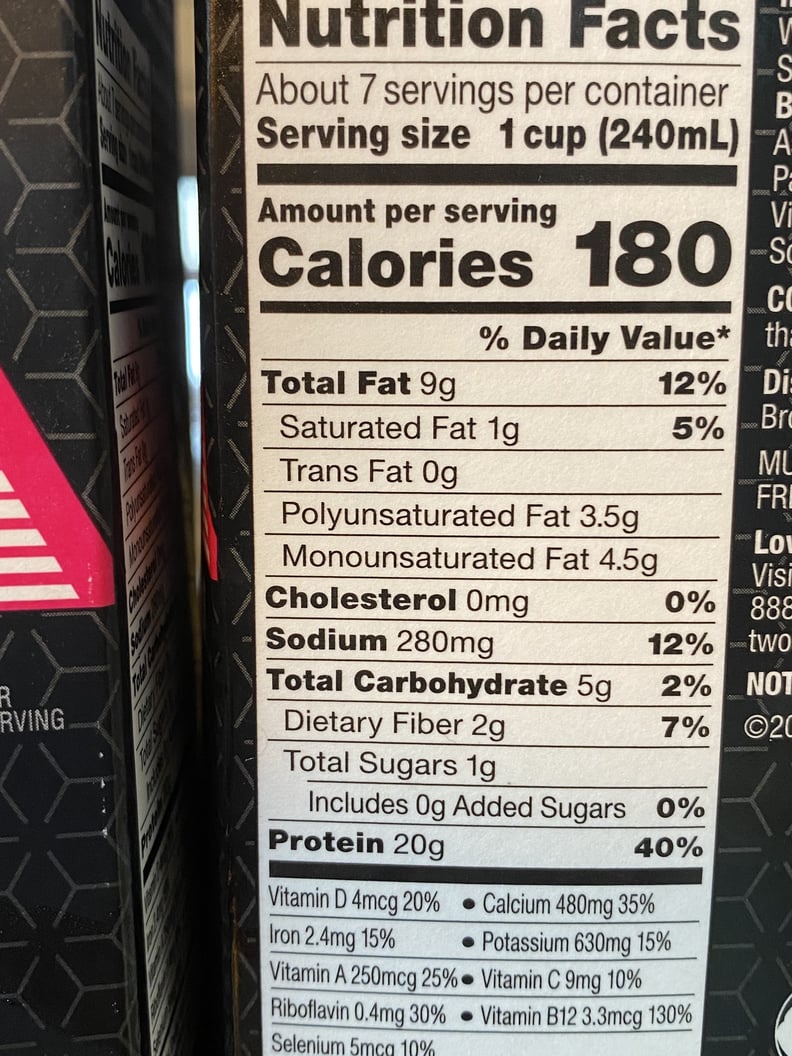 Silk Ultra Unsweetened Nutritional Information
A one-cup serving of Silk Ultra Unsweetened is 180 calories, which is more than twice as much as regular unsweetened soy milk. It also has nine grams of fat, one gram of saturated fat, zero cholesterol, 280 milligrams of sodium, five grams of carbs, two grams of fiber, zero grams of added sugar, and 20 grams of protein.
Another amazing feature of Silk Ultra is that it offers 130 percent of your recommended vitamin B12 — most plant milks like almond, coconut, and cashew don't offer any. It also has 35 percent of your daily calcium, 15 percent of your daily potassium and iron, 20 percent of your daily vitamin D, 25 percent of your daily vitamin A, and 30 percent of your daily riboflavin (B2).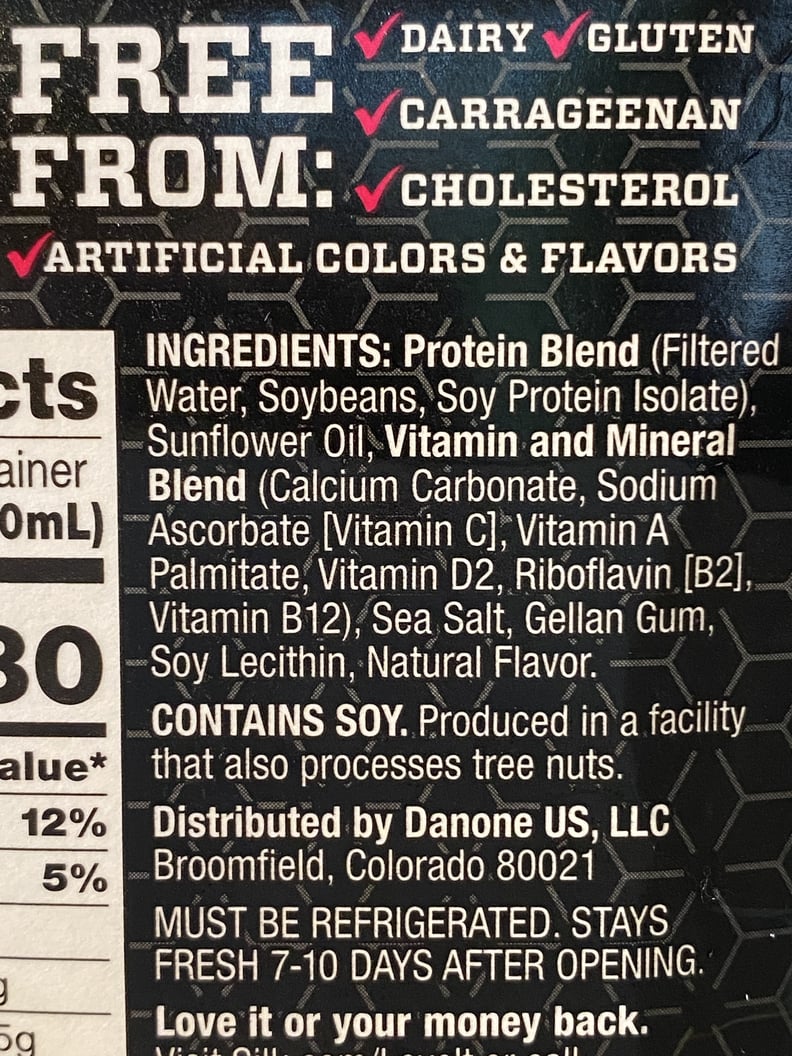 Silk Ultra Unsweetened Ingredients
Here are the ingredients for Silk Ultra Unsweetened: protein blend (filtered water, soybeans, soy protein isolate), sunflower oil, vitamin and mineral blend (calcium carbonate, sodium ascorbate [vitamin C], vitamin A palmitate, vitamin D2, riboflavin [B2], vitamin B12), sea salt, gellan gum, soy lecithin, and natural flavor.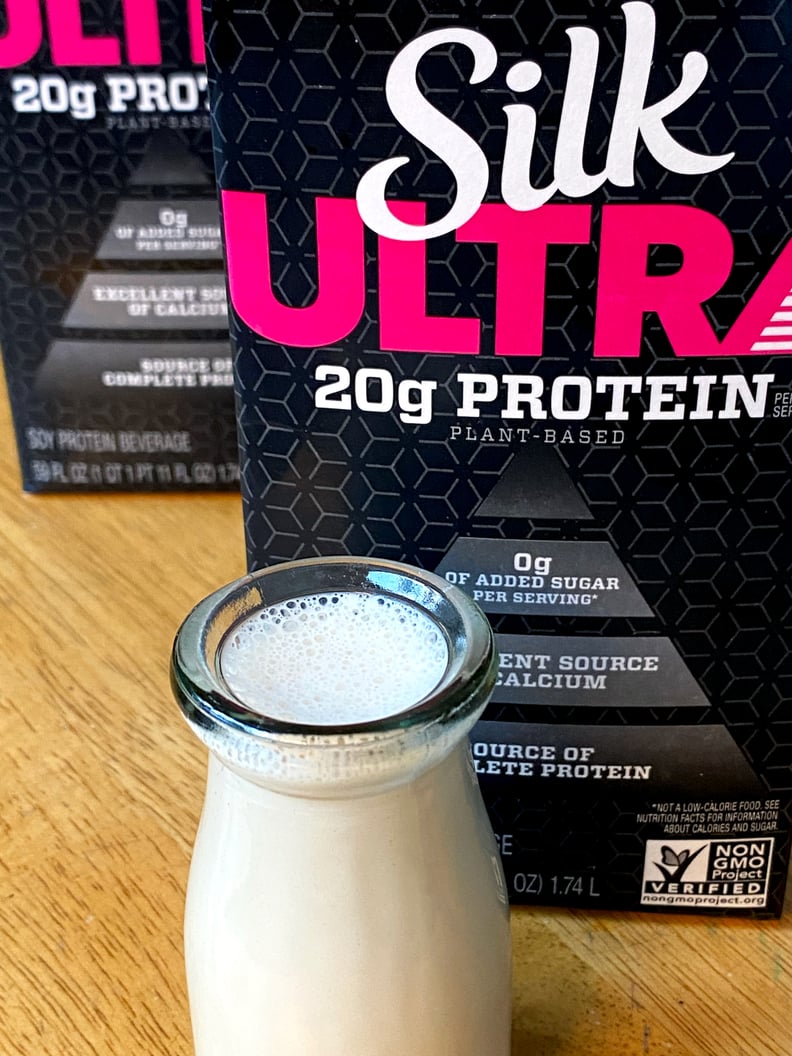 What Does Silk Ultra Unsweetened Look and Taste Like?
Silk Ultra Unsweetened looks thick and white like milk, and tastes so creamy! This is unsweetened, but still tastes delish. It has a mildly sweet flavor that tastes amazing on its own — even my kids who are used to vanilla-flavored plant milk loved drinking it plain out of a glass.
If you love the idea of protein powder but hate the chalky texture, you'll love this! It's like having a protein shake but without the mess of mixing the powder, but it's much thinner, like regular milk. Just pour and enjoy! It also adds an amazing creaminess to smoothies, overnight oats, and frozen nice cream — and it tastes amazing when used as creamer in coffee!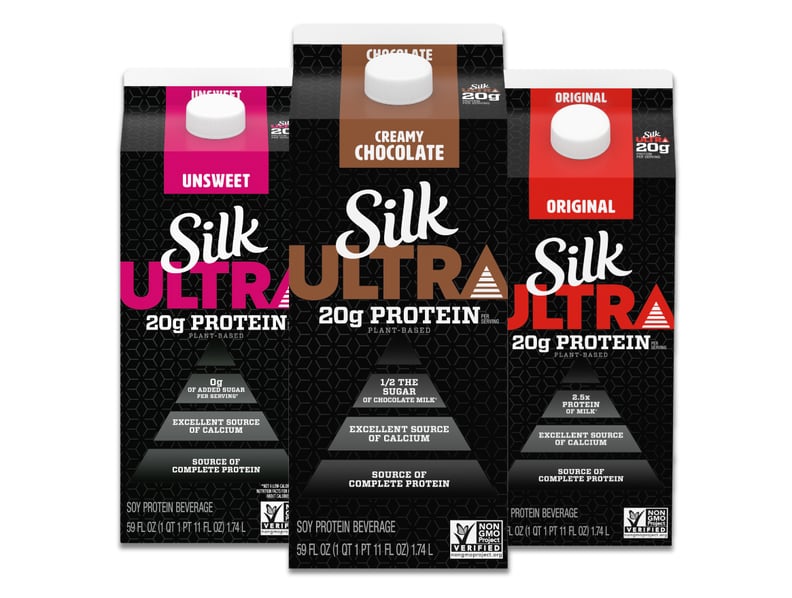 How Much Does Silk Ultra Cost?
Aside from Unsweetened, you can get Silk Ultra in Original and Chocolate flavors. All flavors cost $5 per 59-ounce carton, and you can find them in the refrigerated section next to other plant-based milks. Even though Silk sent me Unsweetened to try, I'll definitely buy it the next time I hit the grocery store. I'm a huge fan!