Stranger Things Actor David Harbor's Impressive Workouts
"Stranger Things" Actor David Harbour Is Strong as Hell IRL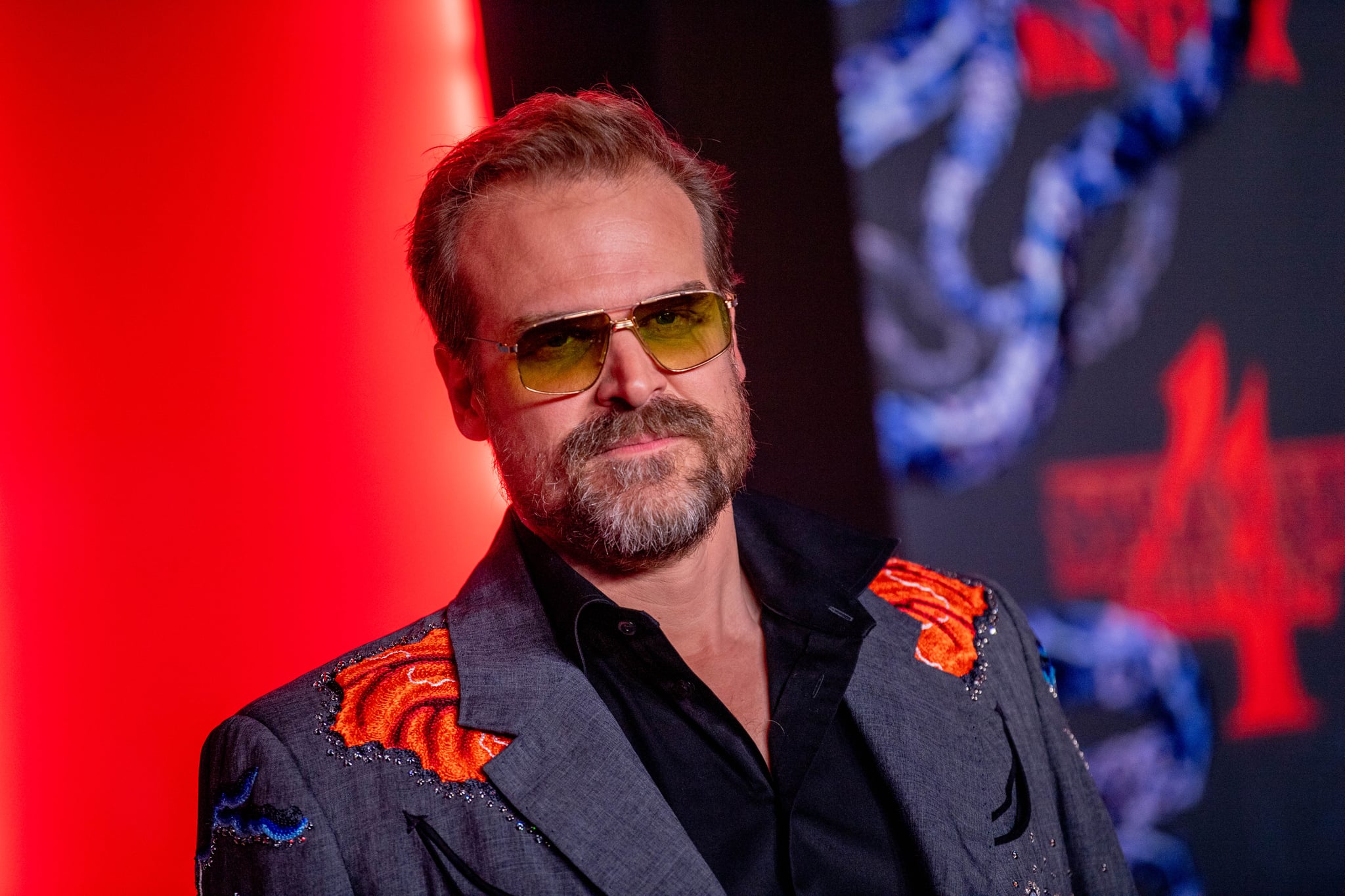 Image Source: Getty Images / Roy Rochlin
In his run thus far on Netflix's "Stranger Things," David Harbour — who plays the beloved Jim Hopper — has become a monster-fighting, lovable parental figure and town hero. In season four, specifically, we get to see Harbour as one hell of a fighting machine. (Seriously, the willpower!) Turns out, that's not just the work of special effects, great screenwriting, or skilled stunt doubles. According to a recent TikTok posted by Harbour's trainer, he's quite a beast IRL, too.
The TikTok was first posted on June 8 by "real life superhero trainer" Don Saladino (who also works with the likes of Ryan Reynolds, Blake Lively, Jake Gyllenhaal, John Krasinski, and Emily Blunt, just to name a few), but it's now making the rounds on many people's For You pages following the release of "Stranger Things" season four, volume two on July 1.
The workout montage is set, rather fittingly, to the now-notorious "Vecna song", Kate Bush's 1985 single "Running Up That Hill (A Deal With God)." It shows Harbour crushing it in the gym, doing what appear to be deadlifts of 300+ pounds, medicine-ball slams, heavy kettlebell farmer's carries, and sled pushes at an impressive pace. In other words, all the necessary functional training exercises you need to fight scary things from the Upside Down.
"Throwback to making David a beast! Congrats on the #strangerthings4!" Saladino wrote in the caption. Though he posted it in honor of the new season, Saladino did reply to a comment on the video confirming that this training was actually for Harbour's title role in the 2019 movie "Hellboy."
These exercises are all incredible for building functional total-body strength, since they replicate movements you might need to do in your day-to-day life. They're also great at getting your heart beating (looking at you, sled pushes and ball slams).
If you needed some workout inspo for today, well, what are you waiting for? Queue up your Vecna playlist, grab some weights, and get to work. Hawkins won't save itself.