Tips For Avoiding Injuries While Trail Running
5 Tips For Avoiding Injuries on Trail Runs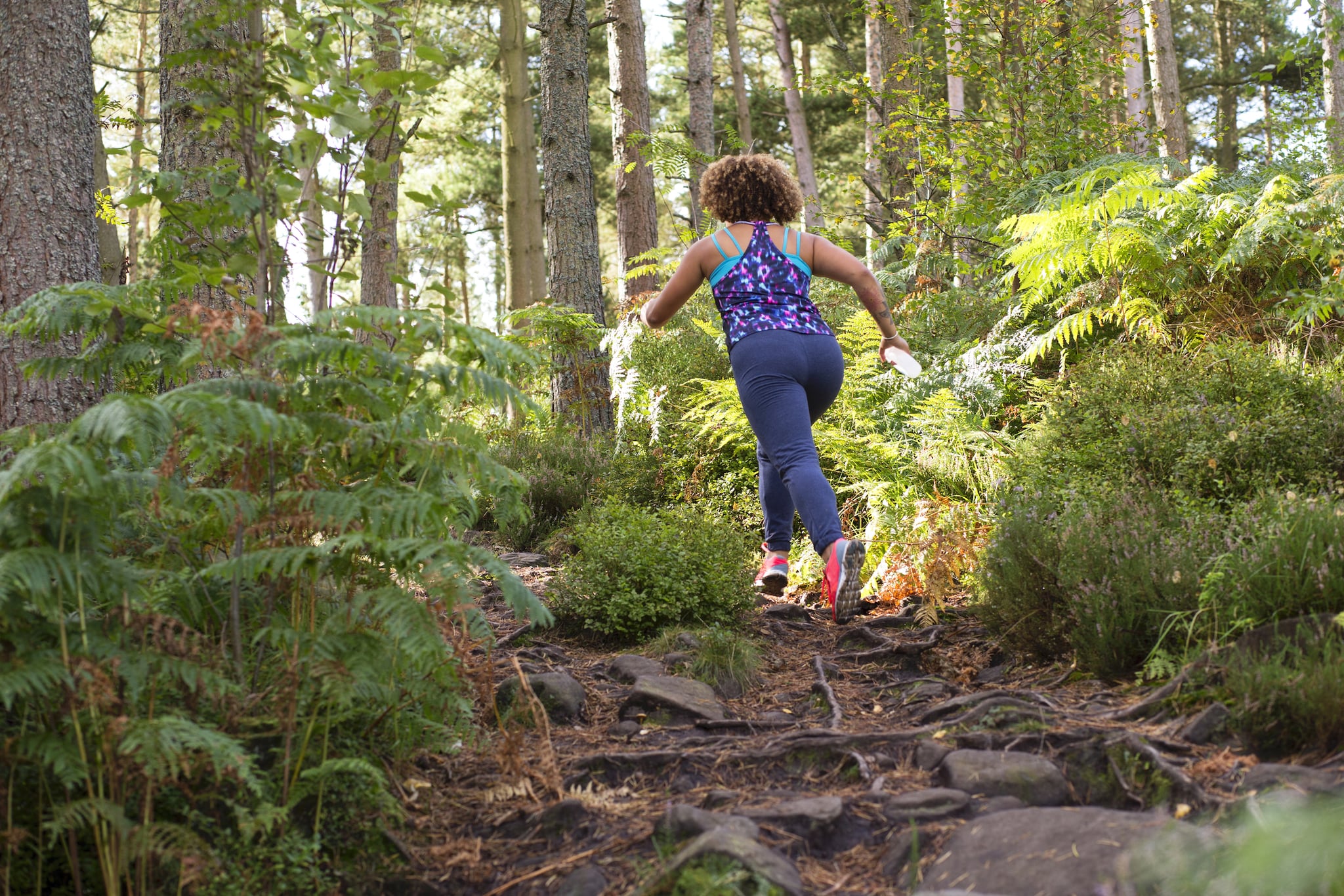 Running a 5K on a rocky trail in the middle of the woods is a completely different experience than hitting a local track for a 3.1-mile jog.
Besides the obvious perks — the canopy of trees and the soothing sounds of nature — trail running terrain presents different obstacles that are important to prep for to prevent injuries, especially if you're brand new to the sport.
So, for the essential info on avoiding injuries while trail running as a beginner, we turned to ultrarunner and Merrell athlete Mirna Valerio.
From wearing the right footwear to the importance of getting familiar with and walking local trails before picking up your speed and running, check out Valerio's top tips below.
Get Familiar With the Trails
"To train for trail running, you should run and hike on trails," Valerio says. "It's such a different sport than road running that taking some extra care to prepare yourself for trail running would be very beneficial."
For example, Valerio says that training on the actual running trails "will help you strengthen not only the big muscle groups involved in running, but it will help all of those smaller foot muscles, ligaments, and tendons to help you maintain your stability and flexibility on uneven terrain."
Learn How to Read a Trail Map
Even if you only plan on running on a well-marked trail, it's not a bad idea to get skilled at reading a trail map — Valerio also recommends learning how to use a compass.
"Learn a few things about basic survival out in the woods. Familiarize yourself with the 10 Essentials of Hiking and Camping, especially if you'll be out for more than a couple of miles," Valerio adds.
Wear the Right Gear
Before you lace-up your cross-training sneakers, know that the terrain of your trail might dictate what shoes you wear.
For example, Valerio says if you're on a trail free of rocks, bounders, and roots sticking out from the ground, a road shoe could work. But, if your trail isn't smooth at all, she suggests a pair of trail running shoes with lugs to prevent slipping in wet areas and to grip rocks. Though, Valerio does add that falling can really happen anyway.
When shopping for trail running shoes, Valerio suggests checking out Merrell's selection — specifically MTL Skyfire and Antora.
Stay Hydrated
Be conscientious about your fluid intake — and be sure to keep your body fueled.
"If you don't eat or drink enough, you may get sluggish, your form might be off, and you will be more likely to fall or trip — not being able to recover," Valerio says.
"Make sure you eat and drink as needed. Practice carrying your own hydration and food in a pack or belt."
Take Your Time and Listen to Your Body
Really, this goes for any form of exercise — that's how important this tip truly is!
Instead of sprinting, Valerio suggests taking your time on the trails to prevent injury. Remember: listen to your body's cues.
When trail running, Valerio also mentions that your brain memorizes what's ahead, so you don't have to constantly look up or down at your feet. "Trust that your body remembers, and go with the flow," she says.
Instead, concentrating on looking ahead to prevent getting hit with branches. "I have definitely had my eye poked more than once by a pesky branch," she adds.