Venus Williams Shared Her Iconic Approach to Tennis Press
Venus Williams's Take on the Tennis World's Press Debate Is, Simply Put, a Grand Slam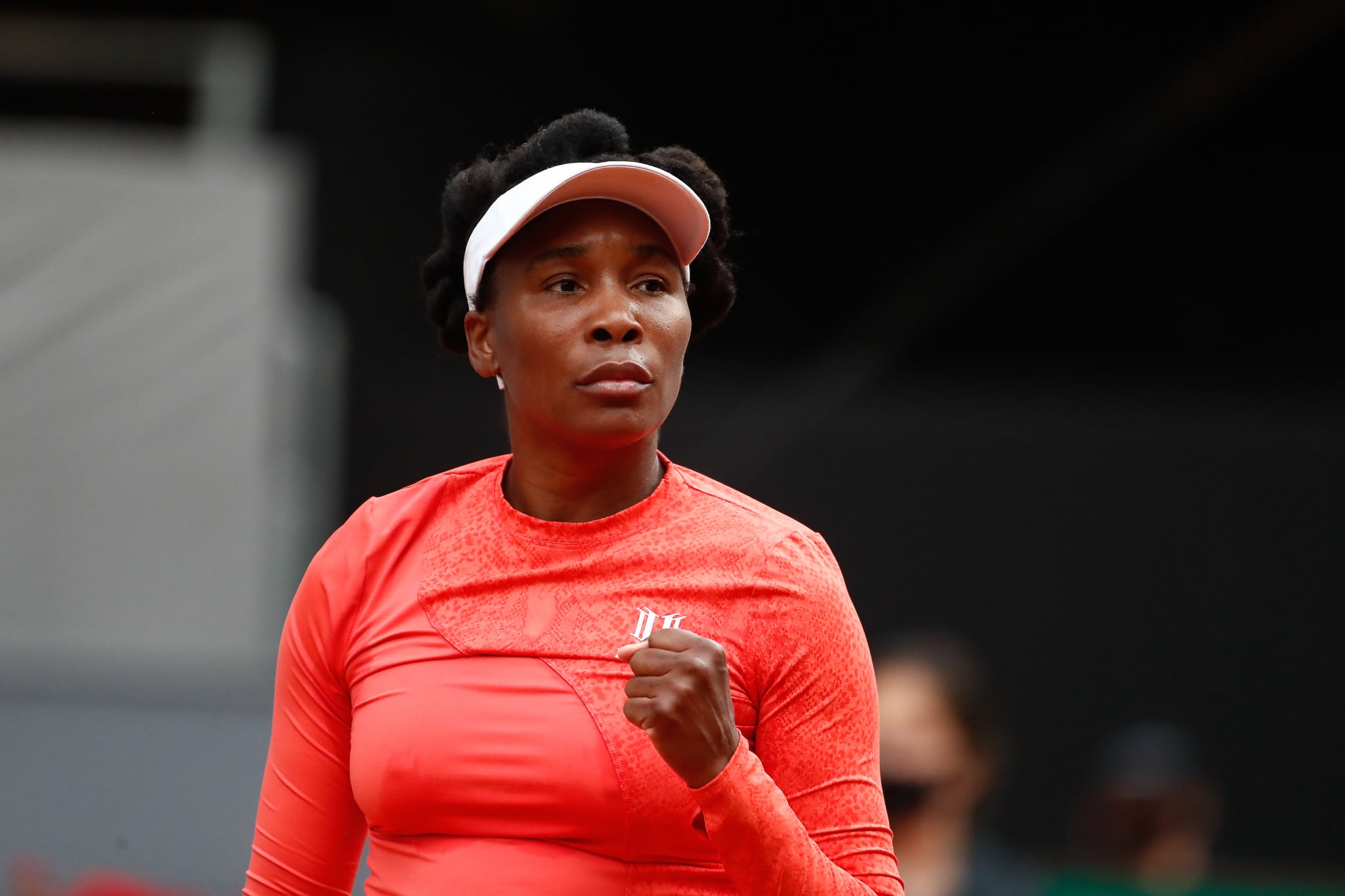 Image Source: Getty / Oscar J. Barroso
Venus Williams has an approach to media scrutiny that reflects her decades of experience. During a French Open press conference on June 1, the tennis star weighed in on the ongoing debate over unforgiving tennis protocol and the mental health of athletes, offering her perspective on the press, its invasive tendencies, and how she manages it all. Though the term "mic drop" may be overused, this moment certainly fits the description.
"For me personally, how I deal with it was that I know every single person asking me a question can't play as well as I can, and never will," Venus told reporters. "So, no matter what you say, or what you write, you will never light a candle to me. So, that's how I deal with it, but each person deals with it differently."
AND THAT'S ON PERIODT. @VenusesWilliams | #RolandGarros pic.twitter.com/wwTsp0dUHy

— TENNIS (@Tennis) June 1, 2021
This came the day after Naomi Osaka withdrew from the French Open after previously announcing she would not do press, including mandatory postgame press conferences, throughout the tournament. In her initial statement, Naomi spoke about the intense prodding that follows matches, and how difficult it can be to undergo. "I'm just not going to subject myself to people who doubt me," she wrote. "I don't understand the reasoning behind it."
Naomi was ultimately fined $15,000 for opting out of her first press conference, which led to her decision to withdraw. "Though the tennis press has always been kind to me (and I wanna apologize especially to all the cool journalists who I may have hurt), I am not a natural public speaker and get huge waves of anxiety before I speak to the world's media," she said. "I do feel like the rules are quite outdated in parts and I wanted to highlight that."
Venus also offered Naomi her support then, commenting on Instagram, "So proud of you. Take care of yourself and see you back winning soon!"