This Diffuser Has Helped Me Feel Less Stressed, and It's Still Available on Amazon!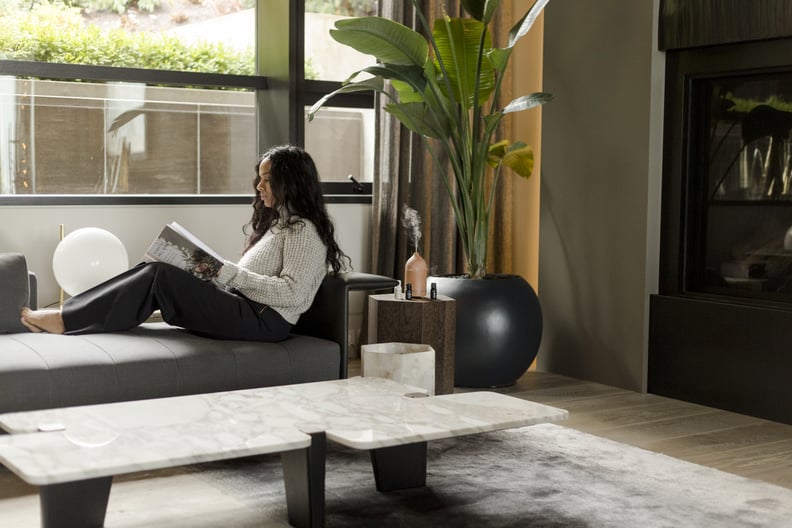 Vitruvi
Vitruvi
As POPSUGAR editors, we independently select and write about stuff we love and think you'll like too. If you buy a product we have recommended, we may receive affiliate commission, which in turn supports our work.
I've been spending more time at home, and my goal is to make my apartment as cozy as possible. This means having cookware like dutch ovens (because homemade bread is most definitely cozy), eye masks, quality sheets, candles, comfy loungewear, and a minimal style when it comes to decor.

The latest cozy edition I've made to my apartment is the Vitruvi Stone Diffuser ($123), and I can't get enough of it. A lot of my friends swear by diffusers and essential oils to help them feel more relaxed and they were not wrong at all. There are a lot of diffusers on the market but in my opinion, what sets the Vitruvi diffuser apart from other brands is the aesthetic.
This diffuser is made from a porcelain material with a stone finish, and the terracotta color reminds me of my love for Southwestern design and goes well with my terracotta planters and vases. I'd describe my apartment as minimal, and I love that this diffuser isn't excessively large and that it doesn't look like a traditional diffuser; instead, it reminds me of a simple piece of pottery.

I've never owned a diffuser before, but I do like that I have the ability to set the diffuser to run continuously for three hours, and on the days when I really need to chill (every day), I opt to use the seven-hour intermittent setting. I also like that in the event I forget to turn off the diffuser, it automatically shuts off once the time is up or the water runs out. Pro tip: Doing yoga or meditating while diffusing essential oils will leave you feeling extremely zen. I've been using this diffuser nonstop, and highly recommend it for anyone who needs a little more relaxation in their life.