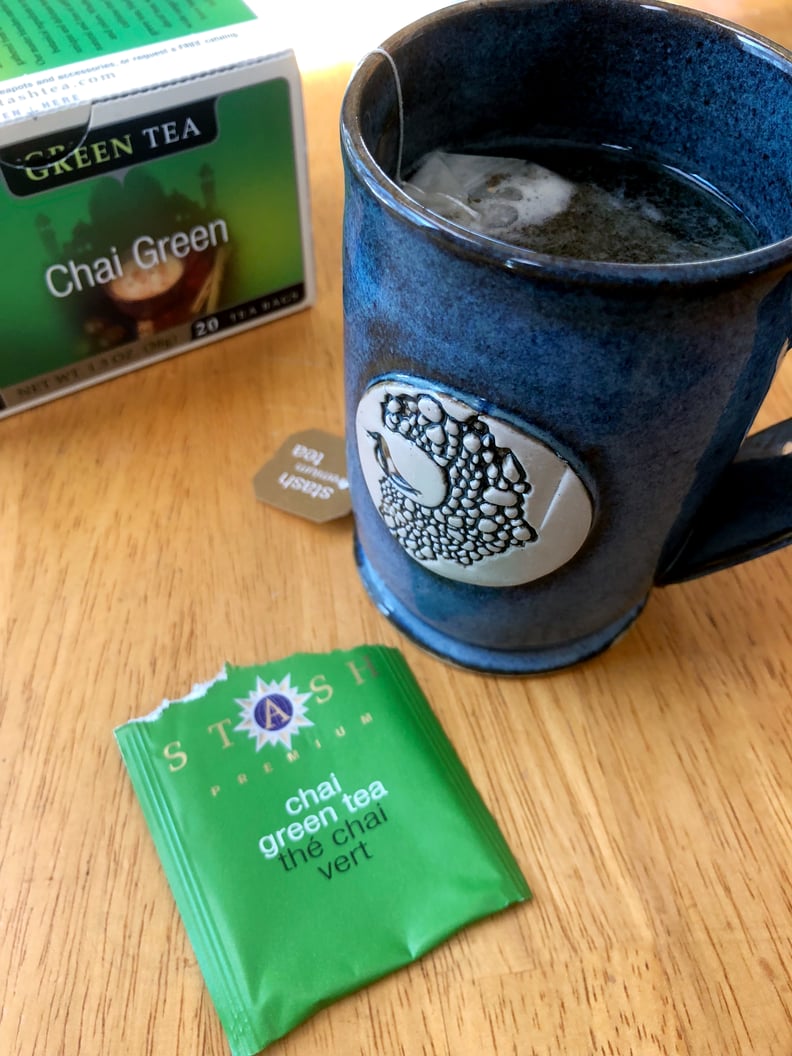 I decided to swap my cup of joe for green tea just to make sure I wasn't addicted to caffeine. A small cup of coffee offers about 65 milligrams, and a cup of green tea offers about 20 mg. Would I be OK with less caffeine? I know so many people who HAVE to have two or more cups of coffee in the morning, or they'll be cranky, exhausted, feel dizzy, or have headaches. I wanted to make sure that I wasn't dependent on my cup.
For a little background, I'm one of those weird people who didn't start drinking coffee until I was 40 years old. Although I know have about a year of coffee-drinking under my belt, I still wouldn't call myself a coffee drinker. There have been mornings when I completely forget to drink it, and when I'm immersed in writing, sometimes it takes me hours to finish a cup.
So skipping out on coffee didn't seem like it'd be a big deal at all. I wasn't missing out on the ritual of sipping on something warm because I still had a mug of hot tea to wrap my hands around. And I wasn't missing out on the taste because instead of my usual black coffee, I chose a green chai tea, so it had a similar robust flavor.
The entire week of passing on coffee, I still felt energized, alert, and peppy. But what shocked me was that for the first three days, I experienced a weird, dull headache that lasted all morning long. The rest of the week, my head felt fine. I was surprised (and disturbed!) that missing out on such a small amount of caffeine caused withdrawal symptoms. It kind of freaked me out!
Another benefit I noticed had to do with my belly. Since I do intermittent fasting, and drink my cup of coffee on an empty stomach, sometimes it can irritate my belly — but my stomach felt great all week on green tea.
While this little experiment won't make me give up coffee forever, experiencing how my body felt off coffee has inspired me to cut down a little bit. So this week, along with my package of coffee beans, I picked up some new and exciting flavors of tea to sip on a few mornings a week.