What Is the Drift Wellness + Sleep App?
If Your Mind Won't Shut Off at Night, This New Sleep App Will Help You Relax and Sleep Better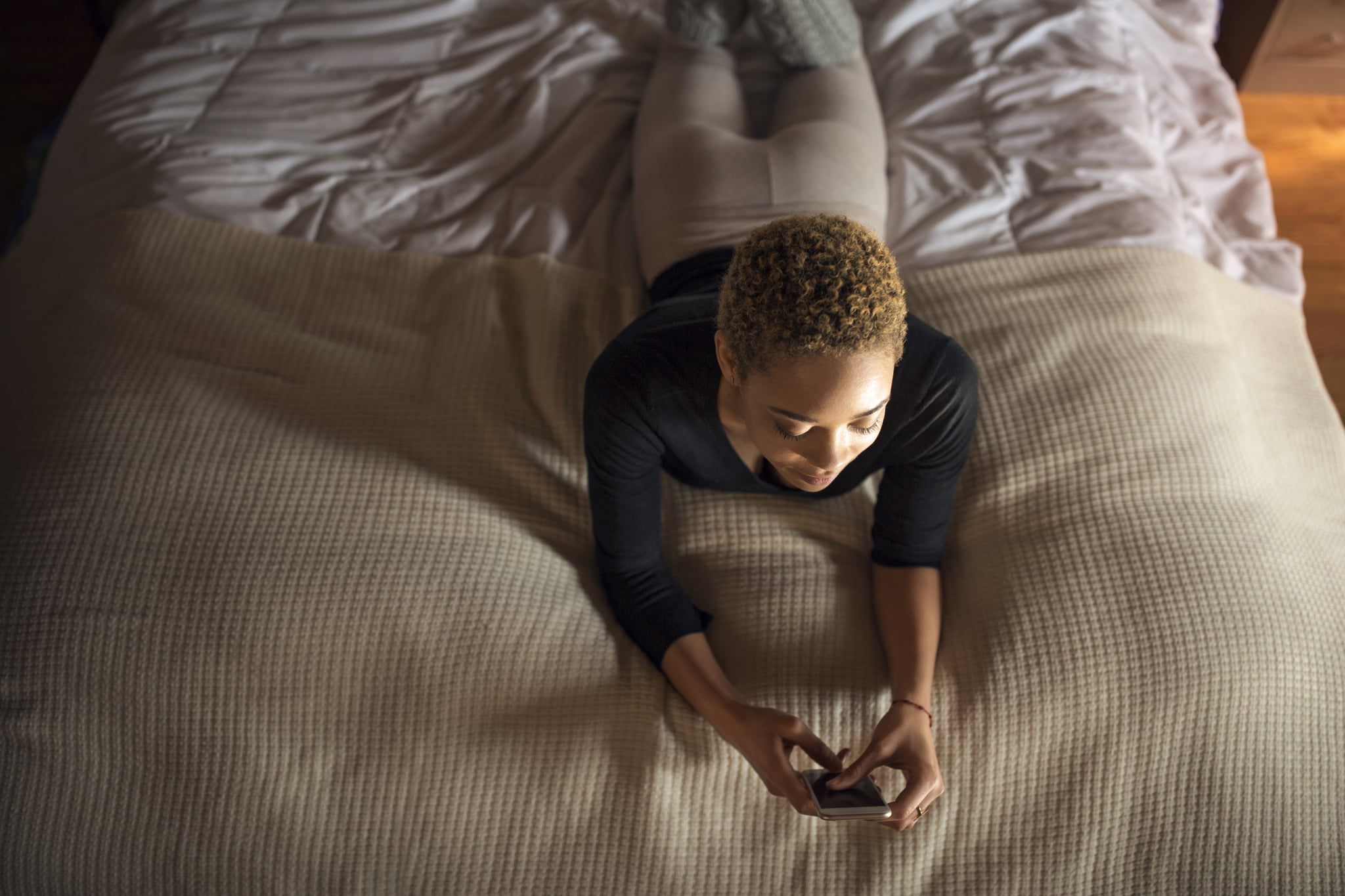 When's the last time you got a good night's sleep? If you can't remember, you're not alone. According to the Centers For Disease Control and Prevention, one in three adults don't get enough sleep, and a third of US adults report they typically get less than the recommend seven hours of sleep each night. What's worse is that sleep disparities and sleep disorders such as sleep apnea and insomnia are more prevalent among Black people and other people of color due to racism and social determinants like one's income and the neighborhood they live in.

Everyday stressors, racism, and the novel coronavirus (COVID-19) pandemic are just a few reasons you may be experiencing restless nights, but the new Drift Wellness + Sleep app ($5), created by Oyin Antwi and Jeffery Antwi, founders of tech startup Digital Park Studio, can help.

"The app just initially started because we were having issues with sleeping and just taking a moment between work and the work-life balance between it all," Jeffery told POPSUGAR. There were numerous sources of inspiration behind the app, with the biggest being the Black Lives Matter movement, the pandemic, and financial stressors, Oyin said. "The timing was so perfect. It was just like, 'You know what? Let's push it out now. We've had this idea. We feel this pain. So imagine what the world is feeling and our community is feeling right now,'" Oyin continued.
What differentiates Drift from other wellness and sleep apps is the simplicity of the user experience. It's inexpensive, there isn't an overwhelming amount of features, and there aren't any ads. You simply download the app from the app store, you're met with an instruction page, and then you go right into the experience, Jeffery said. "You're immersed with the sounds and the video. And the whole point of that is to just practice the grounding method," he continued.

The videos are shot in Ultra HD because "We wanted it to feel like, in this tiny screen, you're able to escape your space," Oyin said. Currently, the app features five videos/soundscapes of healing locations, like the ocean, but they have plans to grow the offerings in the future. Drift wasn't just created to improve your sleep. If you want to practice mindfulness and take a moment to recenter yourself and be present throughout your day or if you simply want to focus on a project for work, Drift can support you. "We understand that it's a tool that can be used in so many different ways," Oyin said.

Unlike other apps, Drift was created to be used in sessions lasting up to one hour, which they believe is enough time to help you relax, focus, or fall asleep. "The main goal of the app is to work in the background and not be in your face. It's more of something that is just with you as an aid as you're going through your day or trying to get some sleep," Jeffery explained.

A portion of all proceeds go to Africa's Health Matters, a nonprofit organization bringing awareness to mental health among the youth population in Africa. Since inception, the Antwis have received positive feedback from people including mental health experts and mothers praising how helpful they've found the Drift app to be, and we're looking forward to testing it out for ourselves.