Chrissy Teigen Cookbook 2018 Details
Chrissy Teigen's Second Cookbook Is FINALLY Here, and the Details Will Make You Hungry!
As POPSUGAR editors, we independently select and write about stuff we love and think you'll like too. If you buy a product we have recommended, we may receive affiliate commission, which in turn supports our work.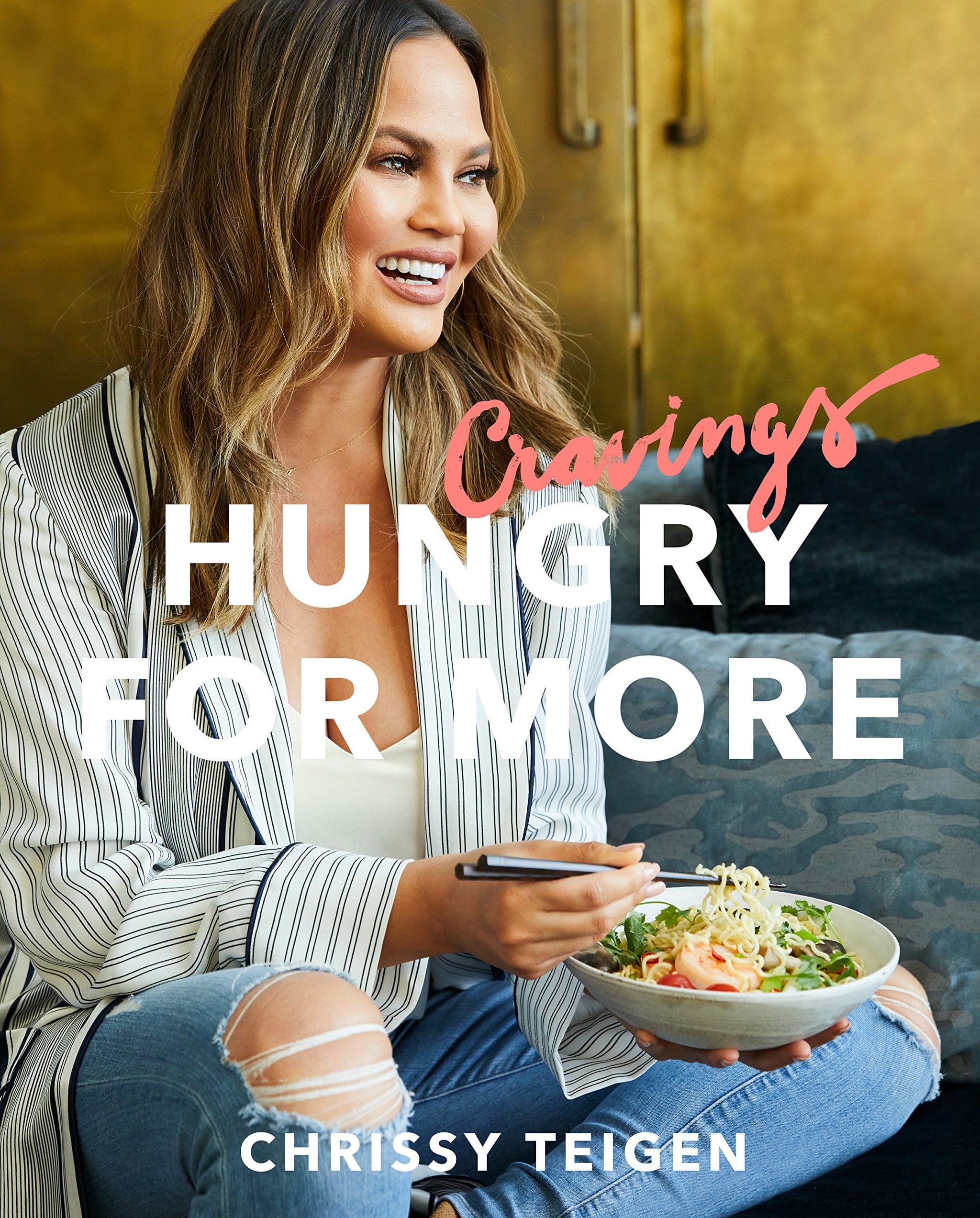 The wait is over, Cravings fans. Chrissy Teigen has finished her second cookbook! After waiting for what seems like ages for the second installment, which Chrissy announced in 2016, Cravings: Hungry For More ($24) is available for preorder before its official publish date of Sept. 18 this year. Chrissy announced the exciting news and shared the much-anticipated cover on Instagram, writing, "BLESSED DAY, IT'S HERE!!!!" Blessed day, indeed — she named a few of the book's recipes, including Everything Bagel Cream Cheese Breakfast Bake, French Onion Soup With Croissant Croutons, Grilled Pork Banh Mi Sandwiches, and Philly French Dip. There's a reason her cookbooks are titled Cravings!
Just in case you're one of the few people who didn't swoon over the food-lover's first cookbook, here's a recap of what Cravings brought us the first time around: Lemony Arugula Spaghetti Cacio e Pepe, Chicken Pot Pie Soup, and John's Tuscan Brick Chicken, among many other dinner ideas and party-ready finger foods. If you ever had any doubt that Chrissy is an exceptional cook and recipe developer, her books will convince you.
On the cover of Cravings: Hungry For More, Chrissy is eating a bowl of noodles with shrimp, tomatoes, and cilantro, a dish that looks like the "mama" noodles Chrissy shared many months ago. It's been a long time coming, but hey, Chrissy was busy perfecting the recipes, having a second baby, etc. "After two years of parenthood, falling in love with different flavors, and relearning the healing power of comfort food, this book is like Chrissy's new edible diary," the description reads. Now all we have to do is preoder, wait patiently, and cook all of the recipes as soon as humanly possible!