White Pumpkin Pie M&M's Review
White Pumpkin Pie M&M's Taste Exactly Like Cinnamon Rolls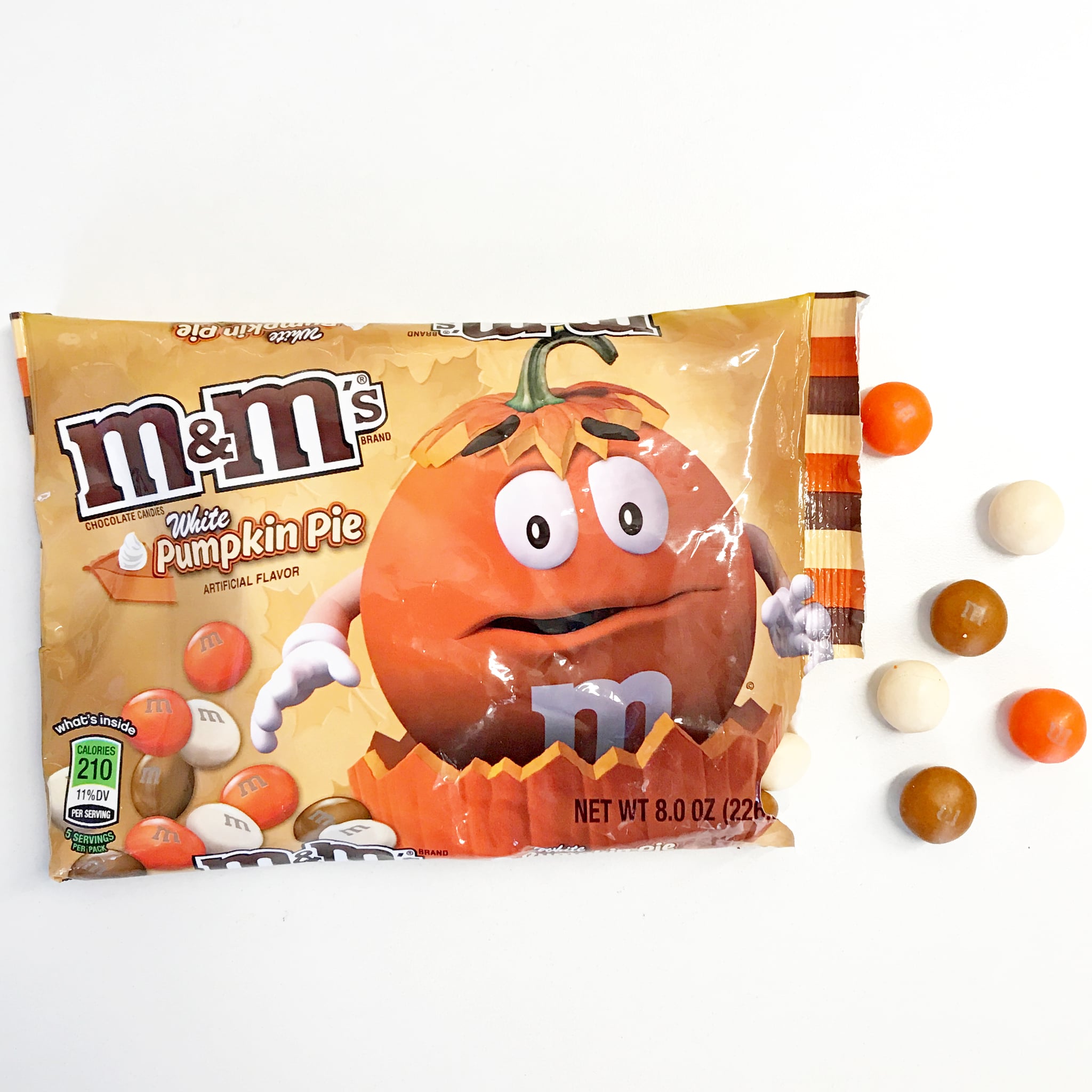 A pumpkin-pie-flavored candy could go one of two ways, so we were a little nervous to try White Pumpkin Pie M&M's. The new, seasonal flavor has arrived just in time for Fall and Halloween, and in the spirit of all things pumpkin spice, we tried the candy as soon as we were able to get our hands on one of the festive packages. Not everyone who participated in this POPSUGAR taste test is a fan of either pumpkin spice or white chocolate, but we took one for the team and crunched right into the hard candy shells filled with white chocolate and pumpkin pie flavors. And let's not confuse these with Pumpkin Spice M&M's and Pumpkin Spice Latte M&M's from years past. These are entirely new and are available now in stores including Walmart and Target for $3 per bag.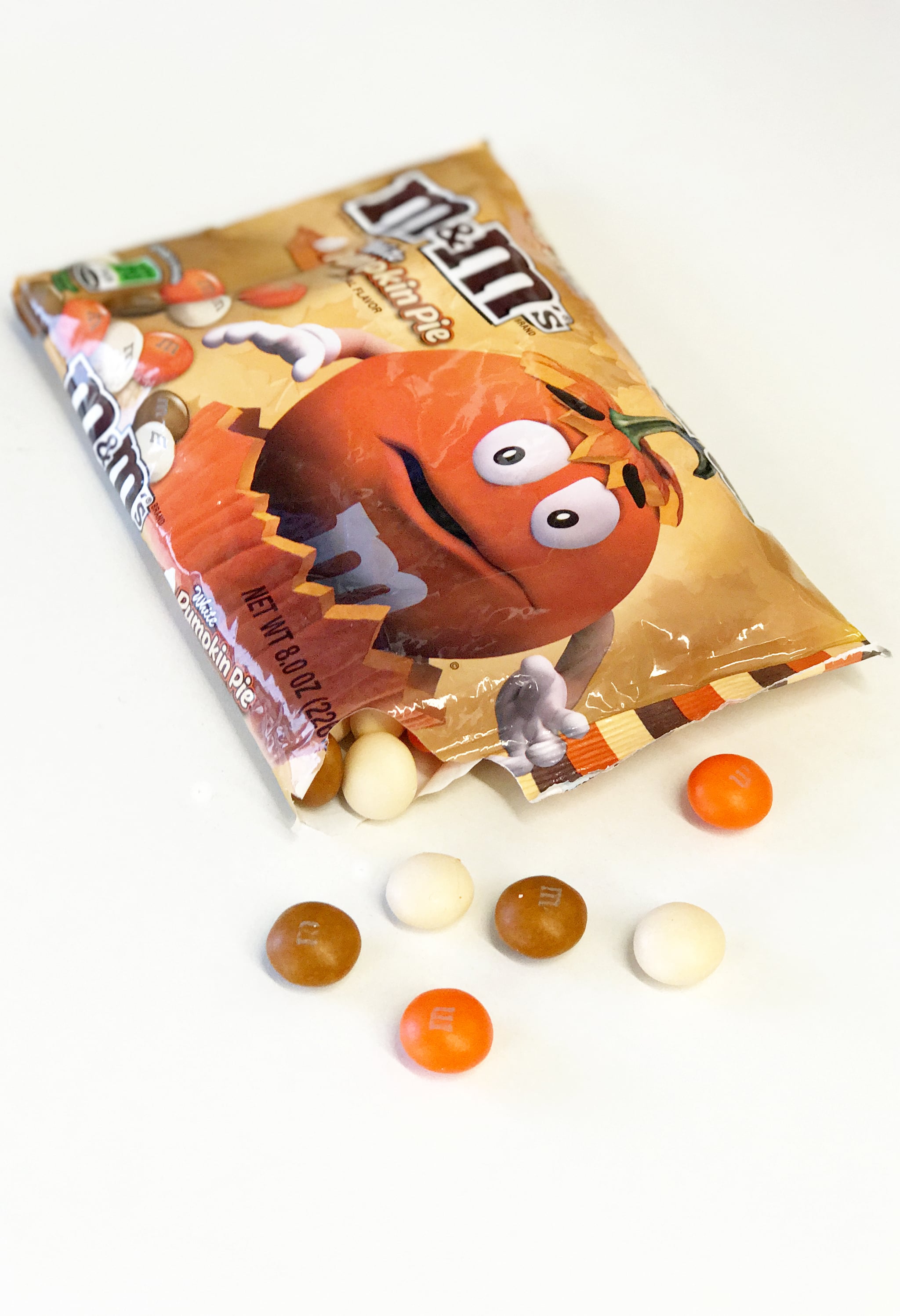 So what do these M&M's actually taste like? The verdict, is M&M's totally nailed it with this flavor, and the bite-size candies taste exactly like pumpkin pie. Despite the fact that we know the candy is artificially flavored — it says it right there on the bag — we didn't taste any chemical-like, artificial aftertaste as we have with other M&M's flavors. The white chocolate base gives the M&M's an almost pumpkin-cheesecake-like flavor, and we definitely get hints of spices like cinnamon and nutmeg. We bet these would taste fantastic frozen, as well as in Fall desserts like pumpkin chocolate chip cookies.
Here's a sampling of our reviews to give you a better idea of how people really felt about these M&M's.
"I usually hate white chocolate, but these are a delight."
"Dang, these taste just like pie. Color me impressed."
"Subtle pumpkin flavor. You can definitely taste the white chocolate."
"They taste like a cinnamon bun!"
"Took me a while to taste the pumpkin, but they're not bad!"
If you're already dreaming about filling bowls in your kitchen with this limited-edition M&M's flavor, do yourself a favor and stock up! You just might be able to get away with serving these for dessert instead of homemade pumpkin pie.
Image Source: POPSUGAR Photography / Erin Cullum