Air Fryer Elote Ribs Recipe With Photos
How to Make Delicious Elote-Style Corn on the Cob With an Air Fryer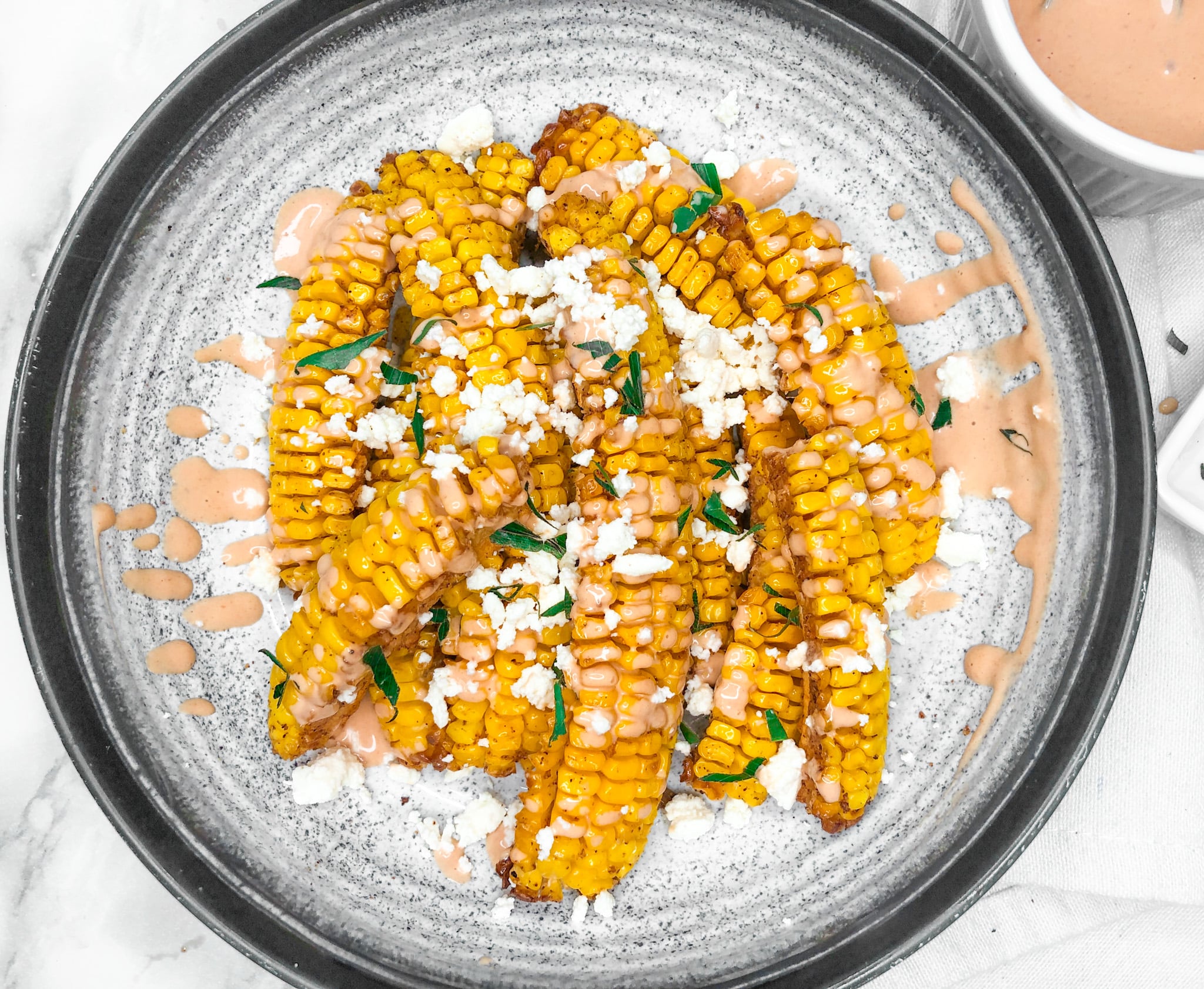 As much as I love the taste of a freshly roasted ear of corn (especially one smothered in a creamy mayo sauce, and coated with crumbly cotija cheese, elote style), I've always wished that there could be a more practical way of enjoying it as a snack or a side dish other than shaving off each individual kernel with a knife. I can't tell if it's my formerly braces-wearing brain that shivers at the thought of biting into a perfectly round ear of corn or my foodie self lamenting over the fact that it's impossible to get a perfect distribution of toppings all the way around, but I definitely reach for street-style corn less than I'd like to, and I'm ecstatic that TikTok has (yet again) found a solution for that.
When I first stumbled across this air fryer recipe for corn on the cob shared by TikTok user @spicednice, I truly could not get to the store fast enough to get the few (but mighty) ingredients. Just like my favorite elote cart in Southern California, @spicednice's corn is seasoned to perfection and juicier than Lizzo's award-winning single. The best part is that this style of preparing corn calls for the cob to be cut lengthwise into quarters, which makes the corn quick to cook, easy to pick up and bite into once it's done, and the perfect shape for consistent toppings coverage due to the rib-like segments. It only took a quarter of a bite to know that this style of making roasted corn would be a forever staple in my kitchen, and I needed to share it because I know it will become a forever staple in your home, too.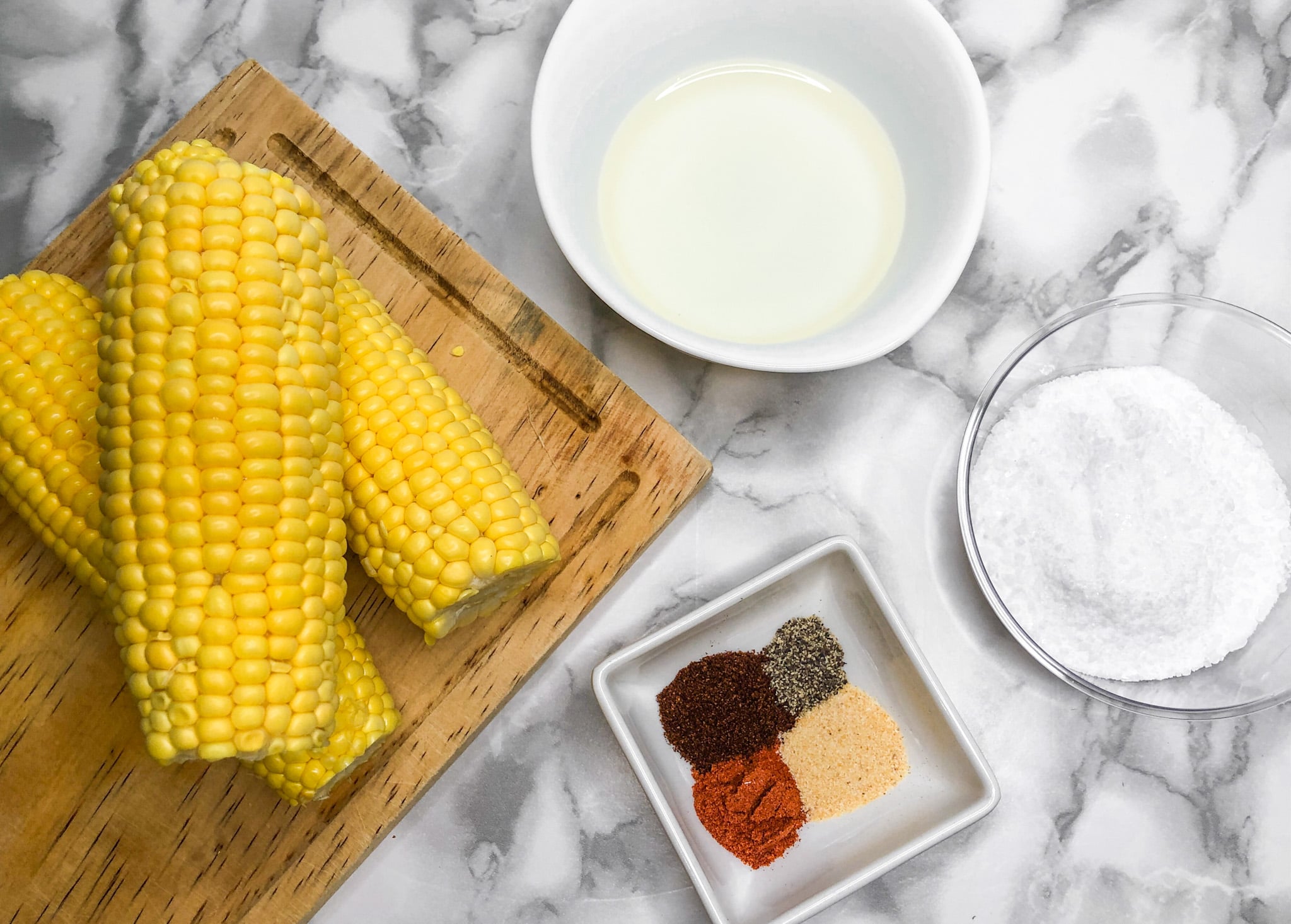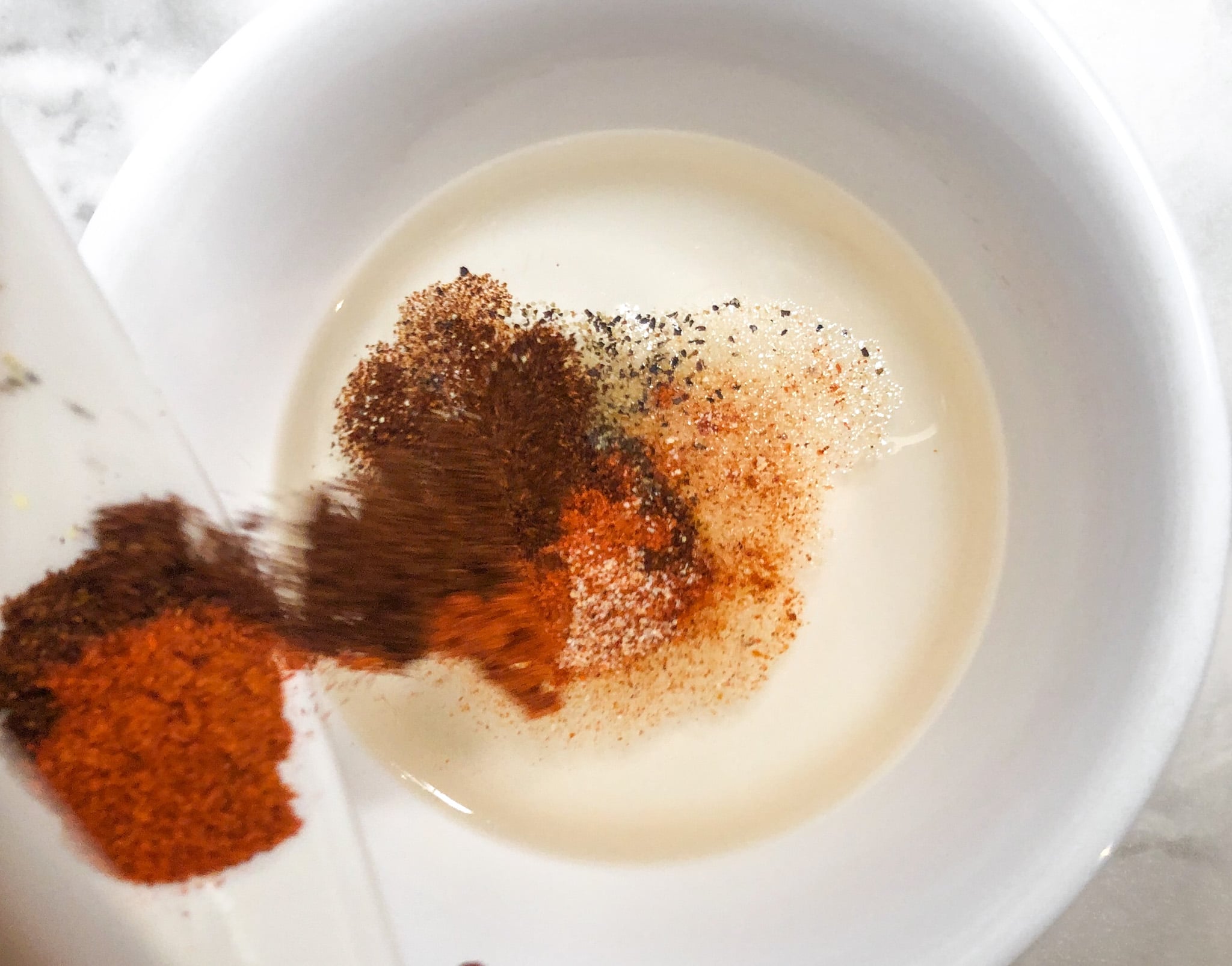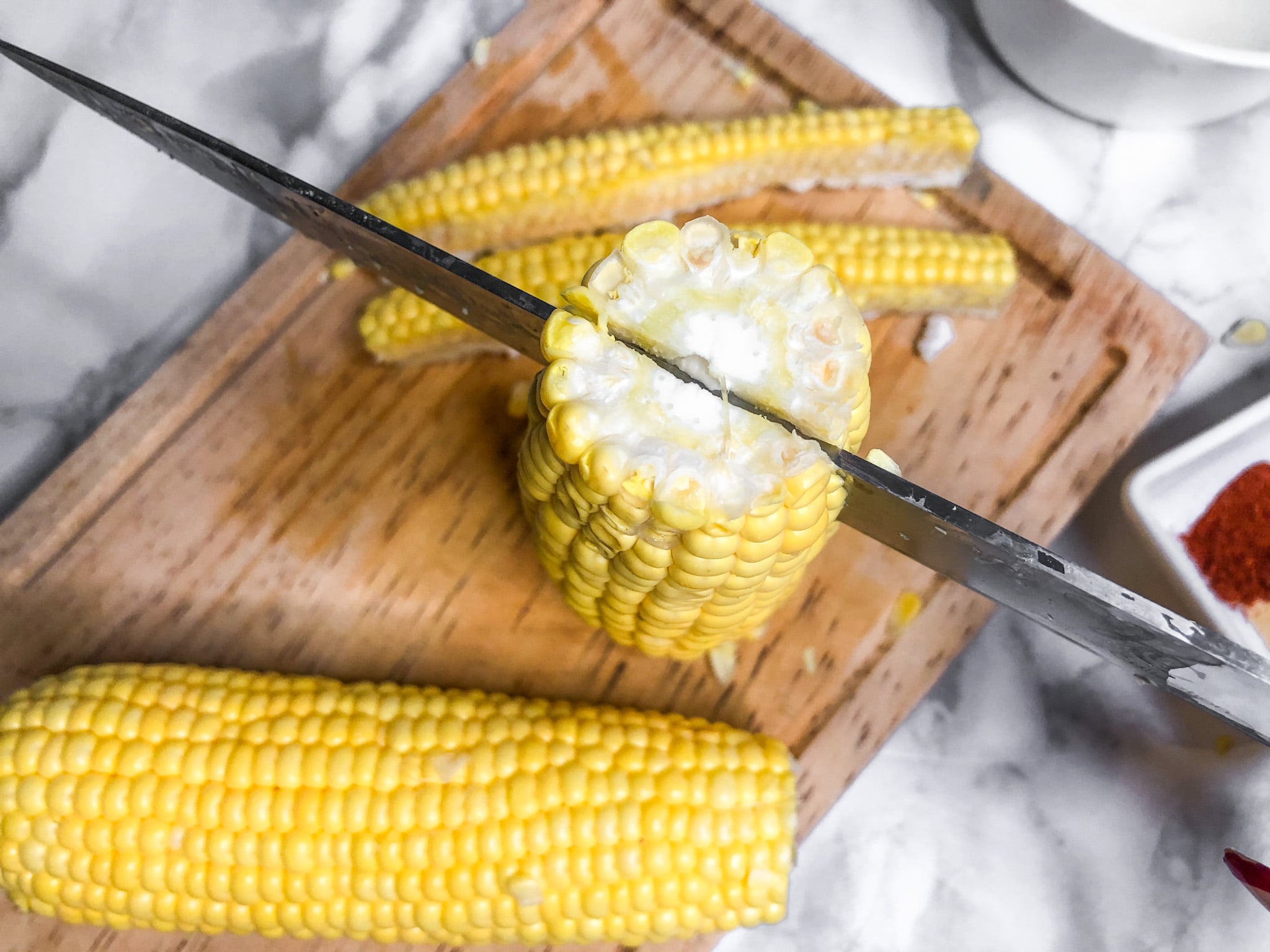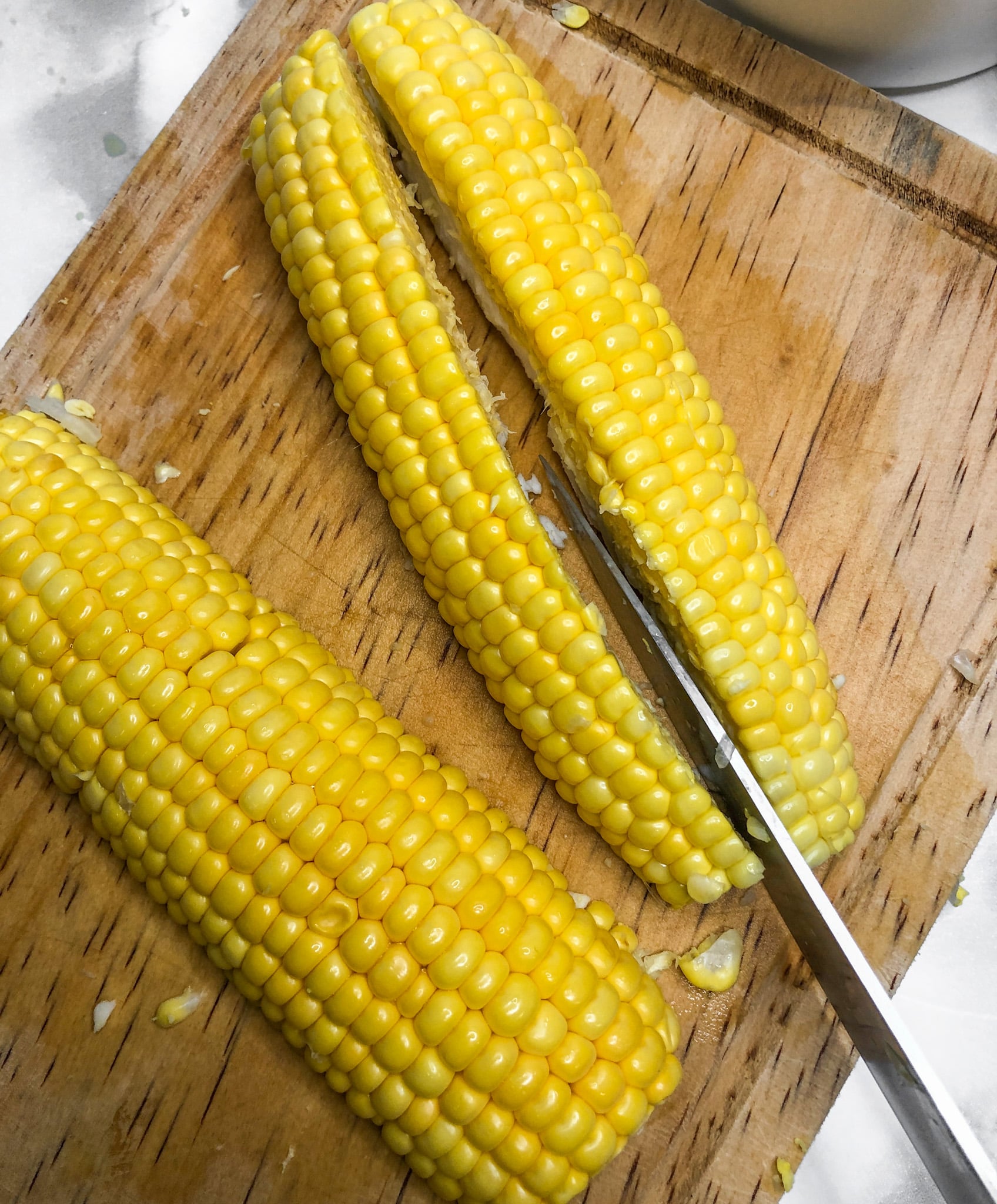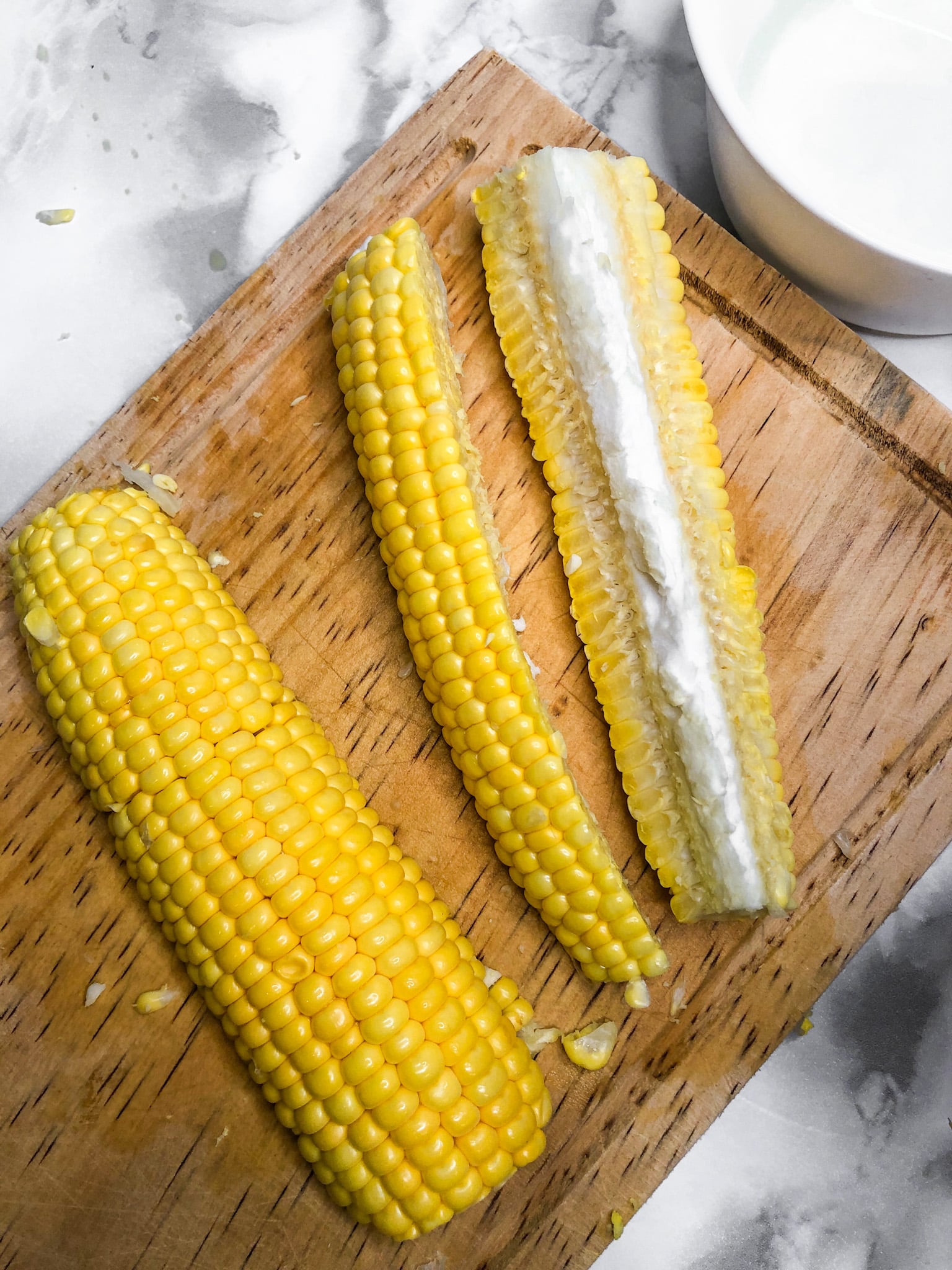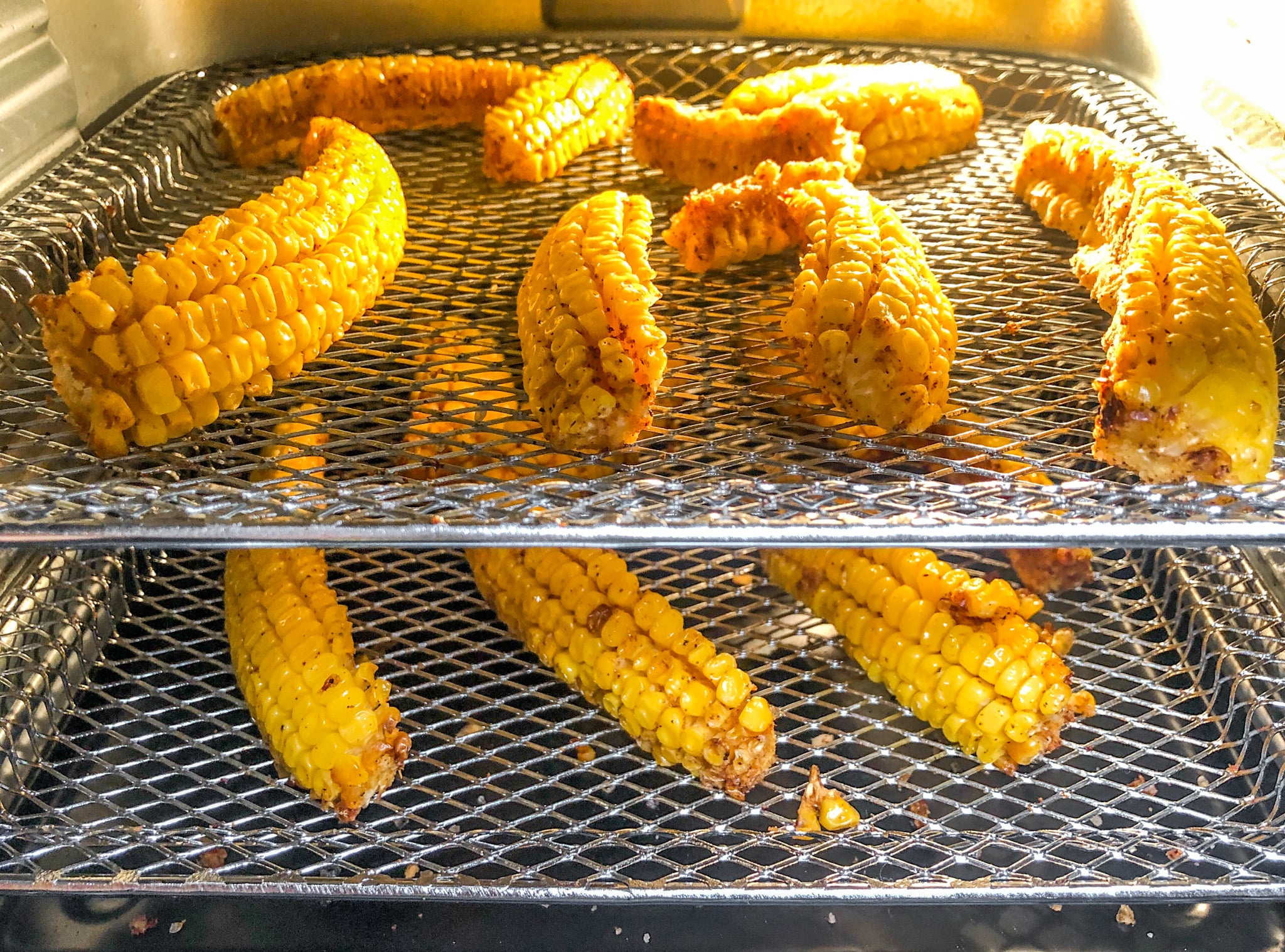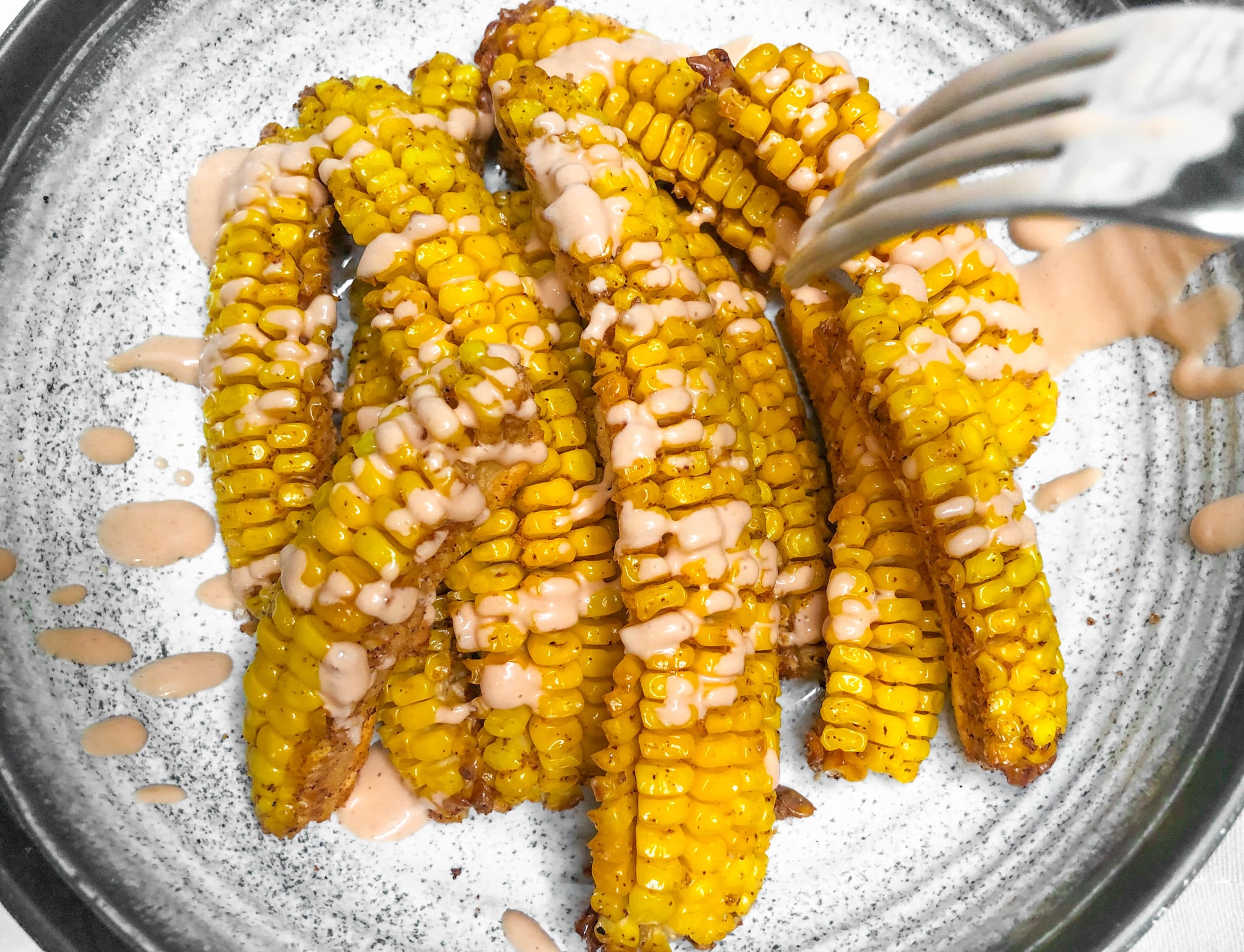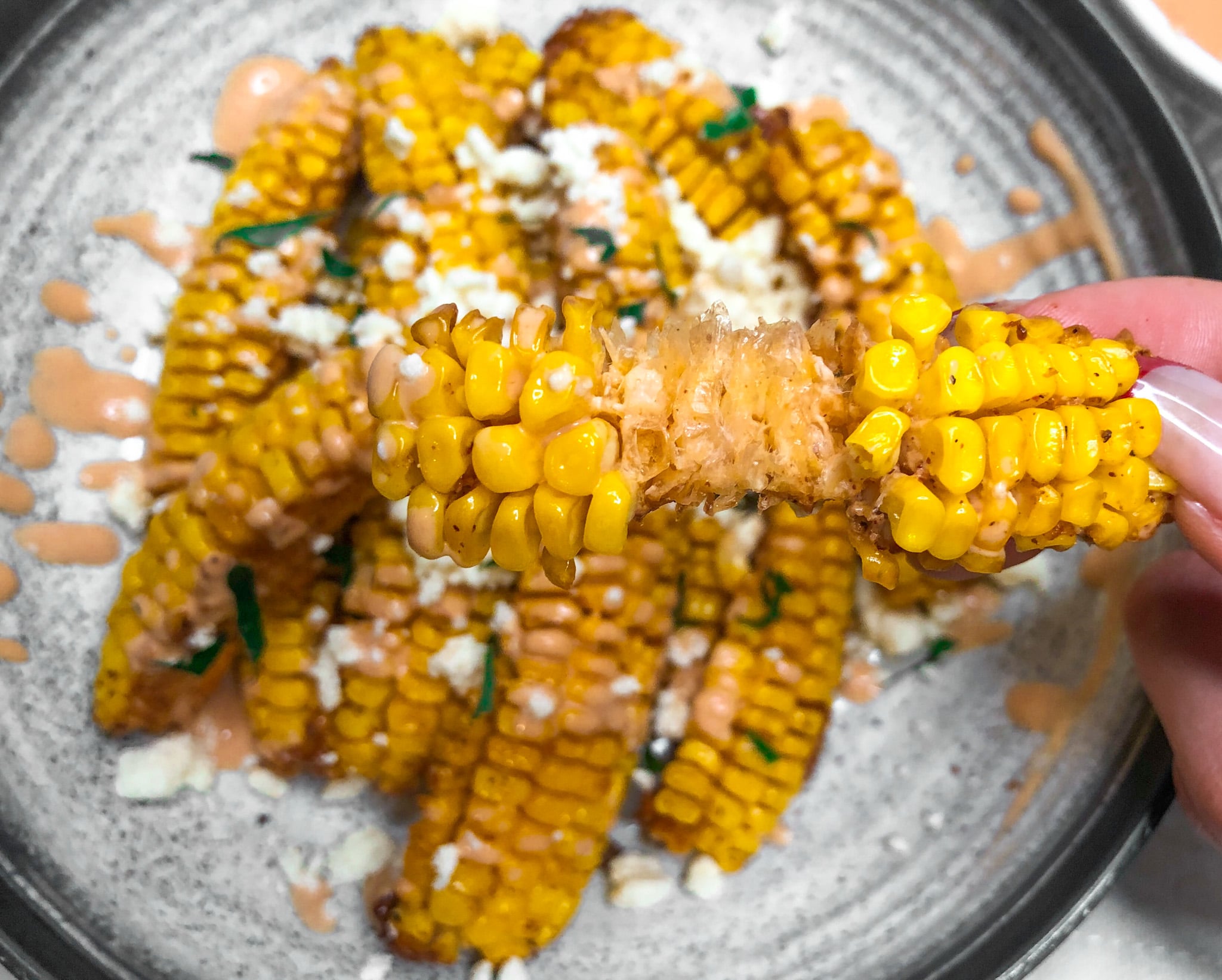 Air Fryer Elote "Ribs"
TikTok User @spicednice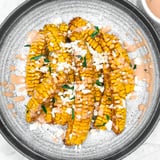 Ingredients
3 ears corn, shucked and cleaned
4 tablespoons olive oil
1 teaspoon lemon pepper
1/2 teaspoon garlic powder
1/2 teaspoon chili powder
1/2 teaspoon smoked paprika
1/4 teaspoon black pepper
Pinch of salt
Chipotle Mayo:
1/2 cup mayo
2 teaspoon chopped chipotle peppers in adobo sauce
Juice of 1 lime
Pinch of salt
Toppings:
Cotija cheese
Cilantro, chopped
Directions
In a small ramekin, combine the oil and seasonings. Set aside.
Cut the ears of corn in quarters lengthwise, then place on a baking tray and coat generously with seasoned marinade.
Place the marinated corn segments in an air fryer, and bake at 400°F for 10 minutes, making sure to flip halfway through.
While the corn is cooking, combine all the ingredients for the chipotle mayo in a small bowl.
When the corn is fully cooked through and golden on all sides, remove from the air fryer and top with chipotle mayo, crumbled cotija cheese, and cilantro.
Serve and enjoy!
Information
Category

Side Dishes

Cuisine

Mexican

Yield

12 "ribs"

Prep Time

10 minutes

Cook Time

10 minutes

Total Time

19 minutes, 59 seconds