Apple-Cheesecake-Stuffed French Toast Recipe
This Apple-Cheesecake-Stuffed French Toast Will Make Your Homemade Brunch So Much Better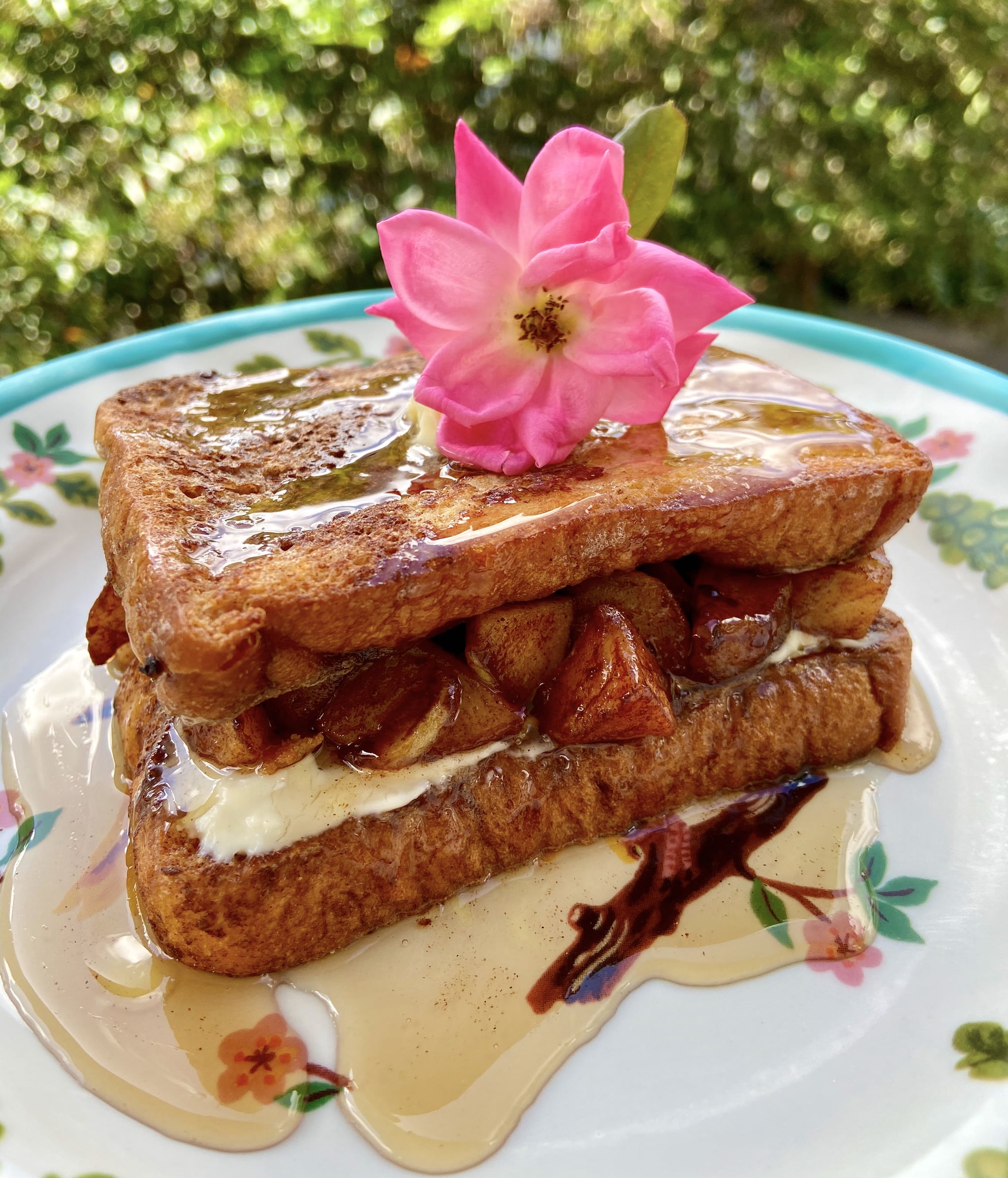 There's something so comforting about warm apples covered in cinnamon. It's such a familiar combination that it's easy to overlook its potential for reinvention. While stuffed french toast is sort of a speciality of mine, I'm surprised by how long it took me to grab the Granny Smiths and whip up a new iteration of my favorite weekend brunch dish. Brioche serves as the perfect flaky, buttery vehicle for sumptuous spiced apples and creamy cheesecake in this recipe. The dish feels luxe and offers a perfect balance between tart and sweet that makes it ideal for cozy fall weekends.
This apple-cheesecake-stuffed french toast is simple and adaptable. If you're gluten-free, simply swap out the brioche for your favorite bread offering. If dairy is a struggle, dairy-free cream cheese works just as well. While this recipe is heavy on cinnamon, it can be reduced to suit your personal tastes with ease. Check out the full recipe below, and get ready for it to change up your brunch rotation for the better!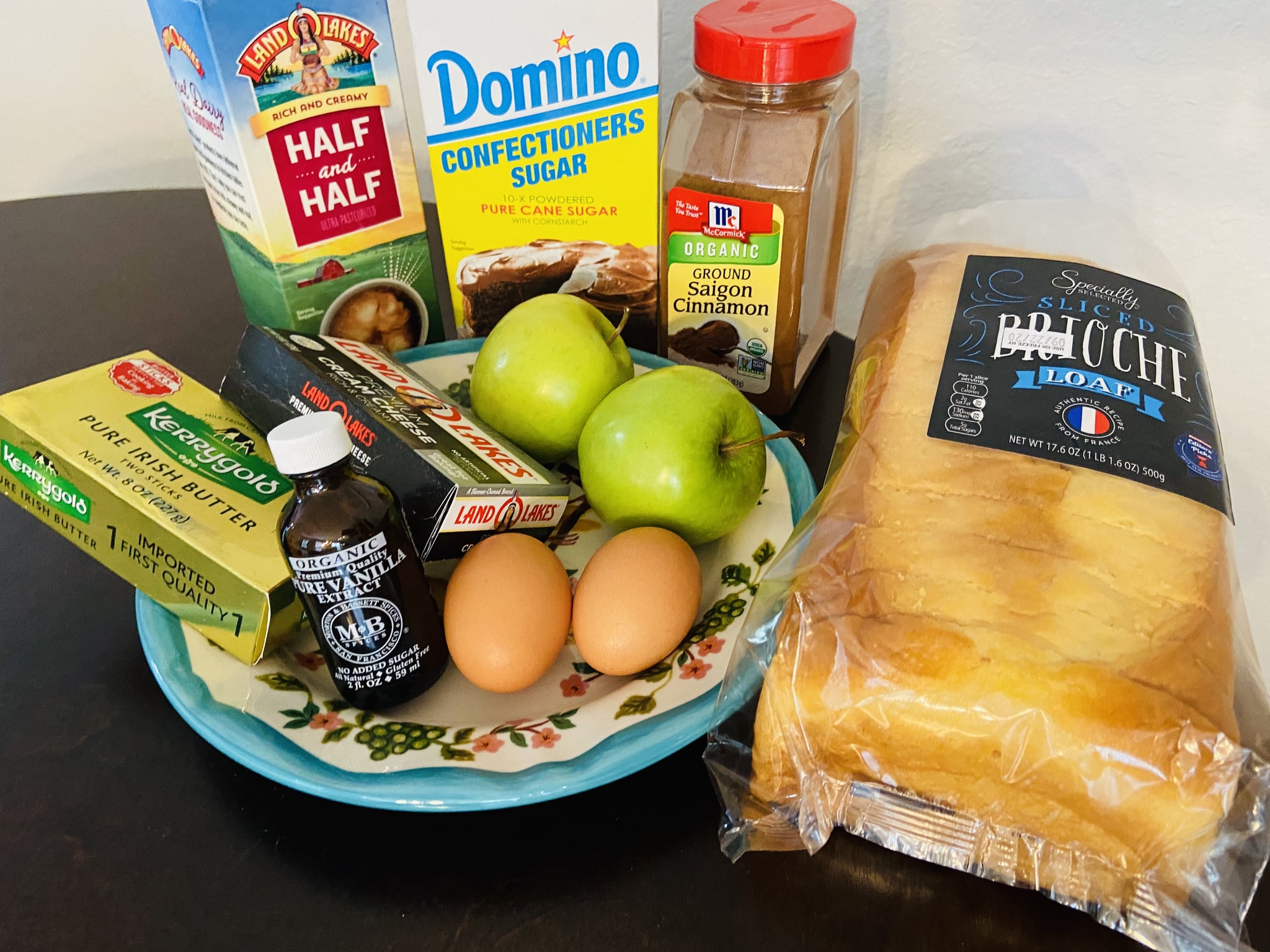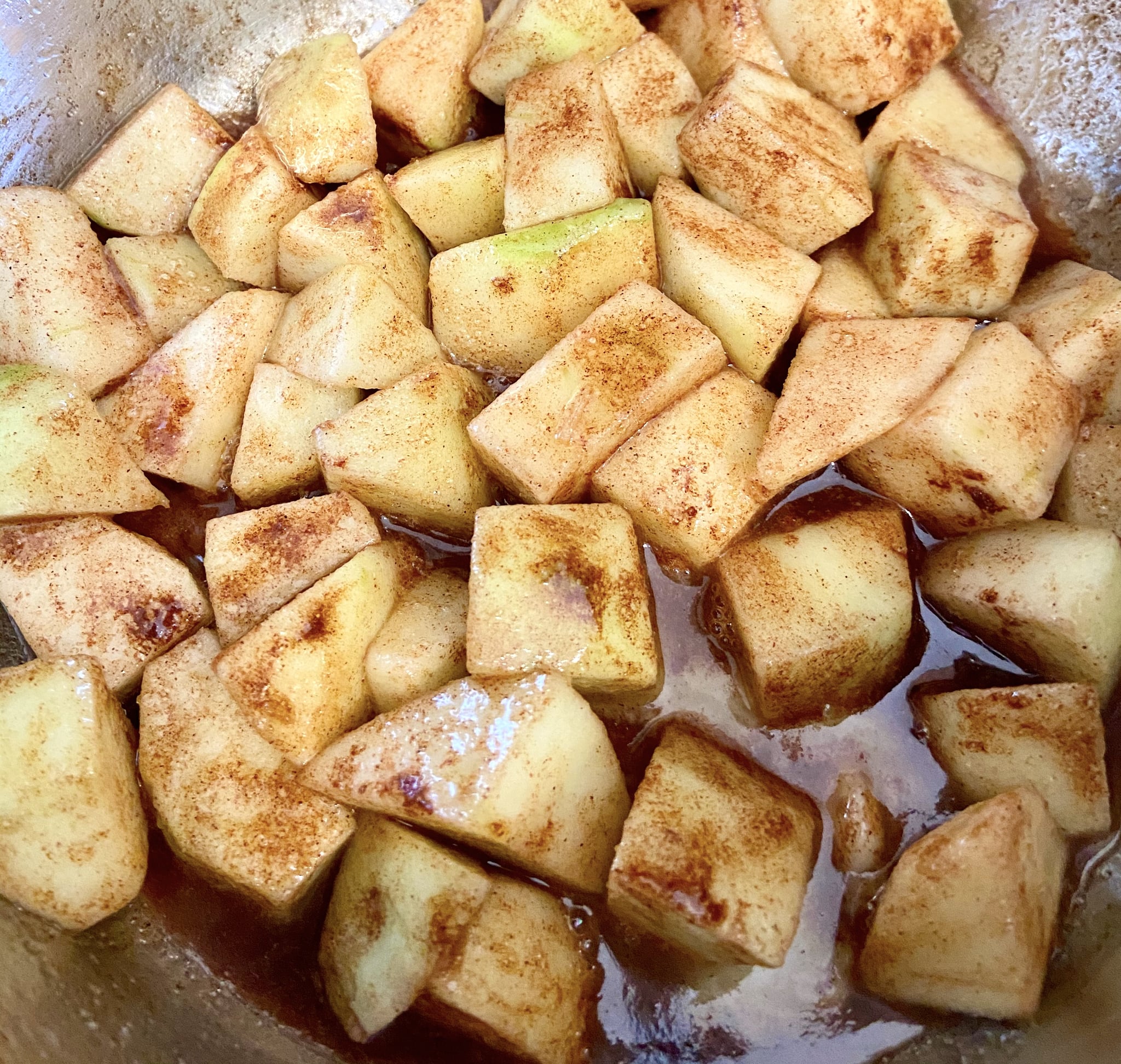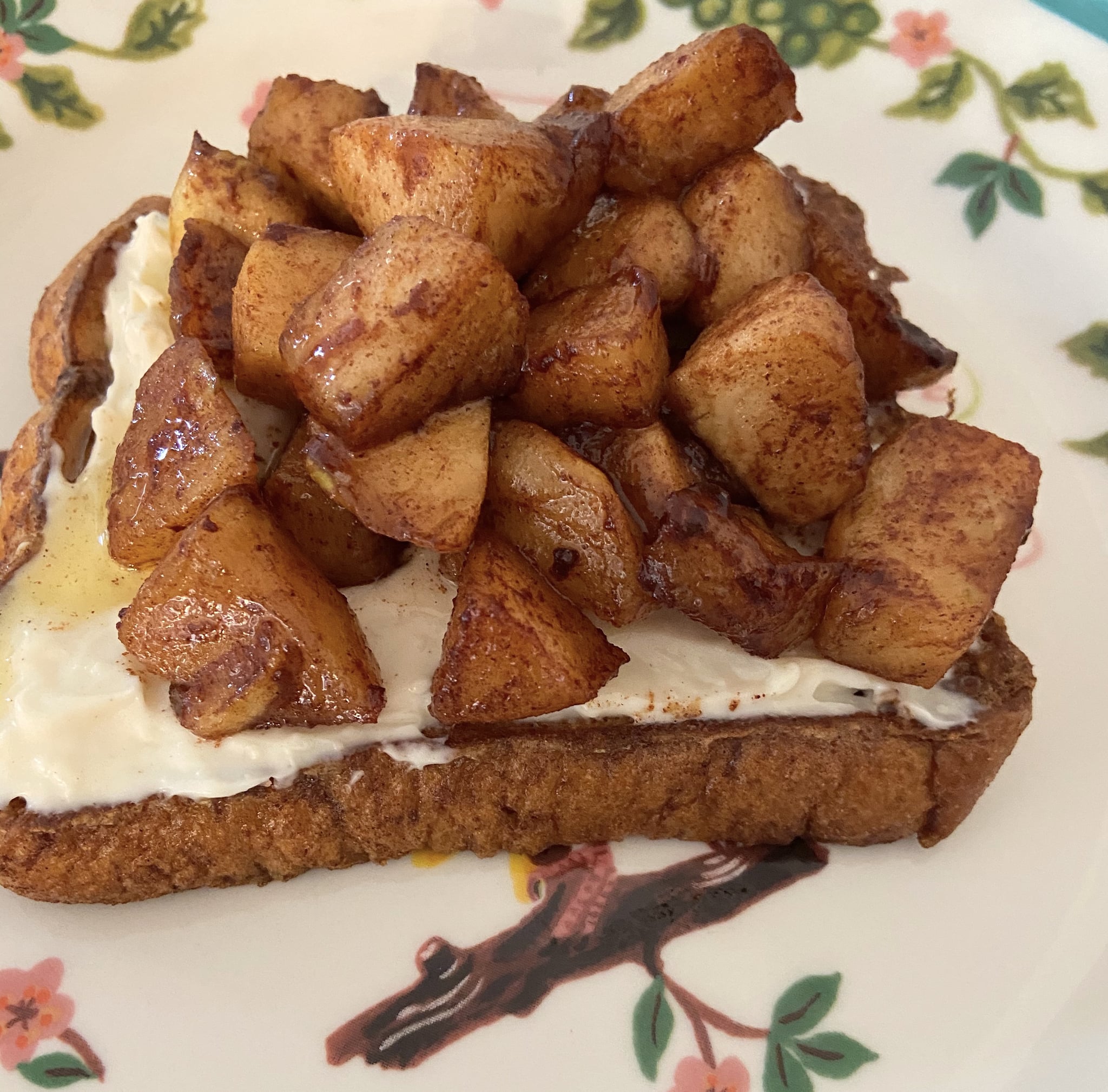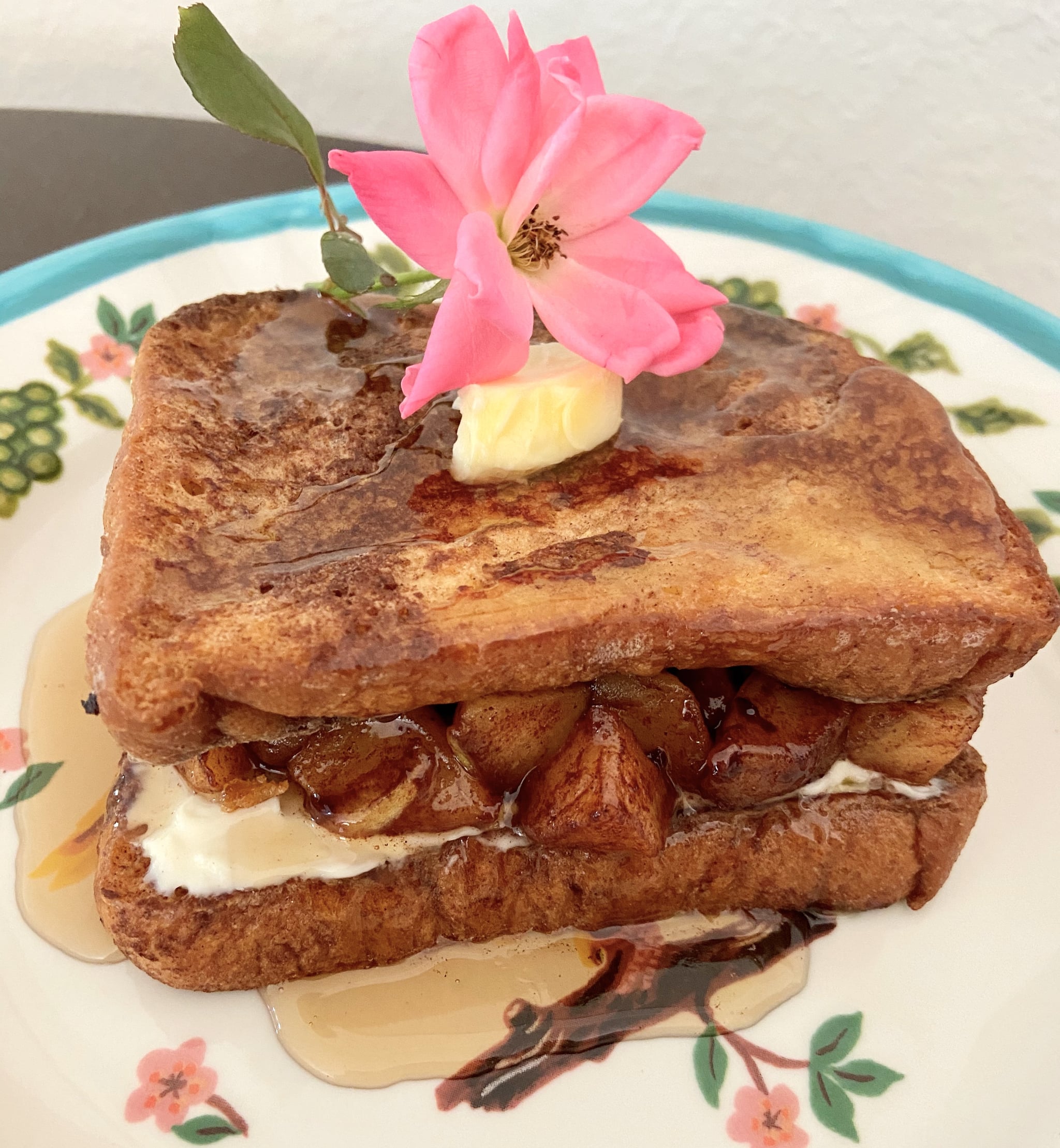 Apple Cheesecake Brioche French Toast
Original Recipe by Rachel Alger
Notes
Don't be afraid to substitute ingredients to your taste or dietary needs! Gluten-free and dairy alternatives work just as well.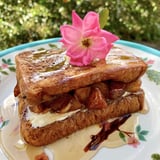 Ingredients
For the Apple Filling:
2 Granny Smith apples, peeled and chopped
1 teaspoon lemon juice
2 tablespoons cinnamon
1 tablespoon pure vanilla extract
1 teaspoon butter
For the Cheesecake Filling:
3 ounces softened cream cheese
1 teaspoon powdered sugar
1 tablespoon pure vanilla extract
1 tablespoon cinnamon
For the French Toast:
4 slices of brioche bread
2 eggs
2/3 cup half-and-half
1 tablespoon pure vanilla extract
4 tablespoons cinnamon
1 tablespoon butter
Additions (to taste):
butter
maple syrup
Directions
To make the apple filling, peel and chop two Granny Smith apples into one-inch pieces.
Melt the butter in a pan and add apples.
Add lemon juice, cinnamon, and vanilla.
Cook apples until they're tender when pierced with a fork. Remove from heat and set aside.
To make the cheesecake filling, mix softened cream cheese with powdered sugar, vanilla, and cinnamon in a bowl until smooth. Set aside.
To make the french toast, mix eggs, vanilla, half-and-half, and cinnamon in a shallow dish until combined.
Dip bread into egg mixture, coating both sides.
Add coated bread to a skillet prepped with melted butter for cooking.
Cook on both sides, repeating until all slices are cooked through.
Layer cheesecake filling and apple filling on a slice of french toast. Top with second piece of french toast.
Add butter and syrup to taste, and enjoy!
Information
Category

Breakfast/Brunch

Yield

2

Prep Time

10 minutes

Cook Time

20 minutes

Total Time

29 minutes, 59 seconds
Image Source: POPSUGAR Photography / Rachel Alger