How to Make Whipped Cream With a Milk Frother
This "Whipped" Iced Coffee Drink Is Like a Dalgona Coffee, Except It Tastes Good
As POPSUGAR editors, we independently select and write about stuff we love and think you'll like too. If you buy a product we have recommended, we may receive affiliate commission, which in turn supports our work.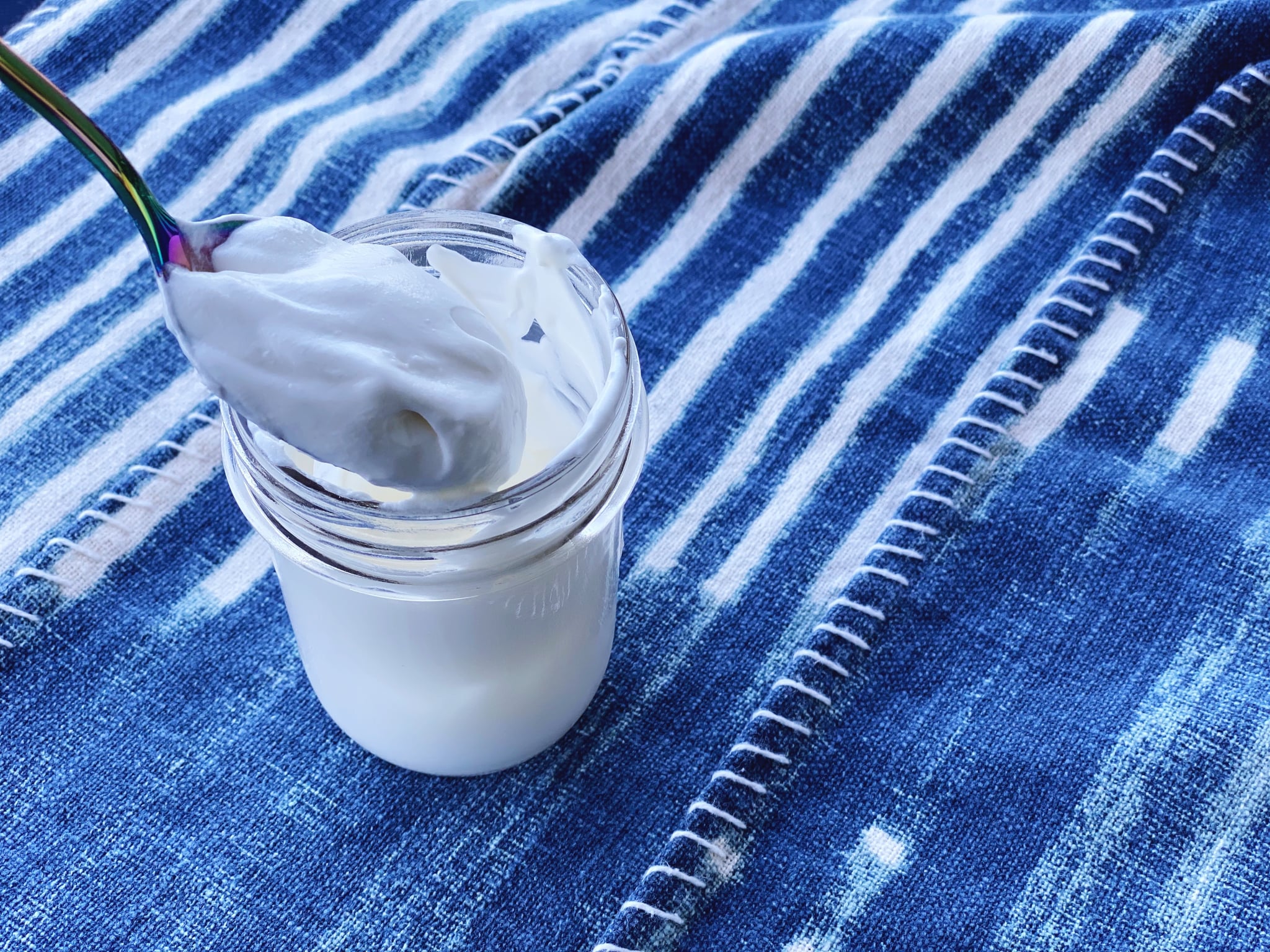 In March, I, like most of you, bought a frothing gadget — this Zulay Kitchen Handheld Electric Milk Frother ($15) to be exact — and attempted to make the much-hyped TikTok recipe trend, dalgona whipped coffee. It. Was. Terrible. I even made it several times, trying different ratios, different instant coffees, hot, cold, sweetened, unsweetened. I figured I must have just been doing it wrong, but now I think it just not for me, and I've made peace with it.
But now I have this frother, and it seemed a waste not to try out other whipped treats. Before trying anything too adventurous (like this banana coconut latte with whipped coffee I've been wanting to try), I thought I'd start with the most obvious: whipped cream.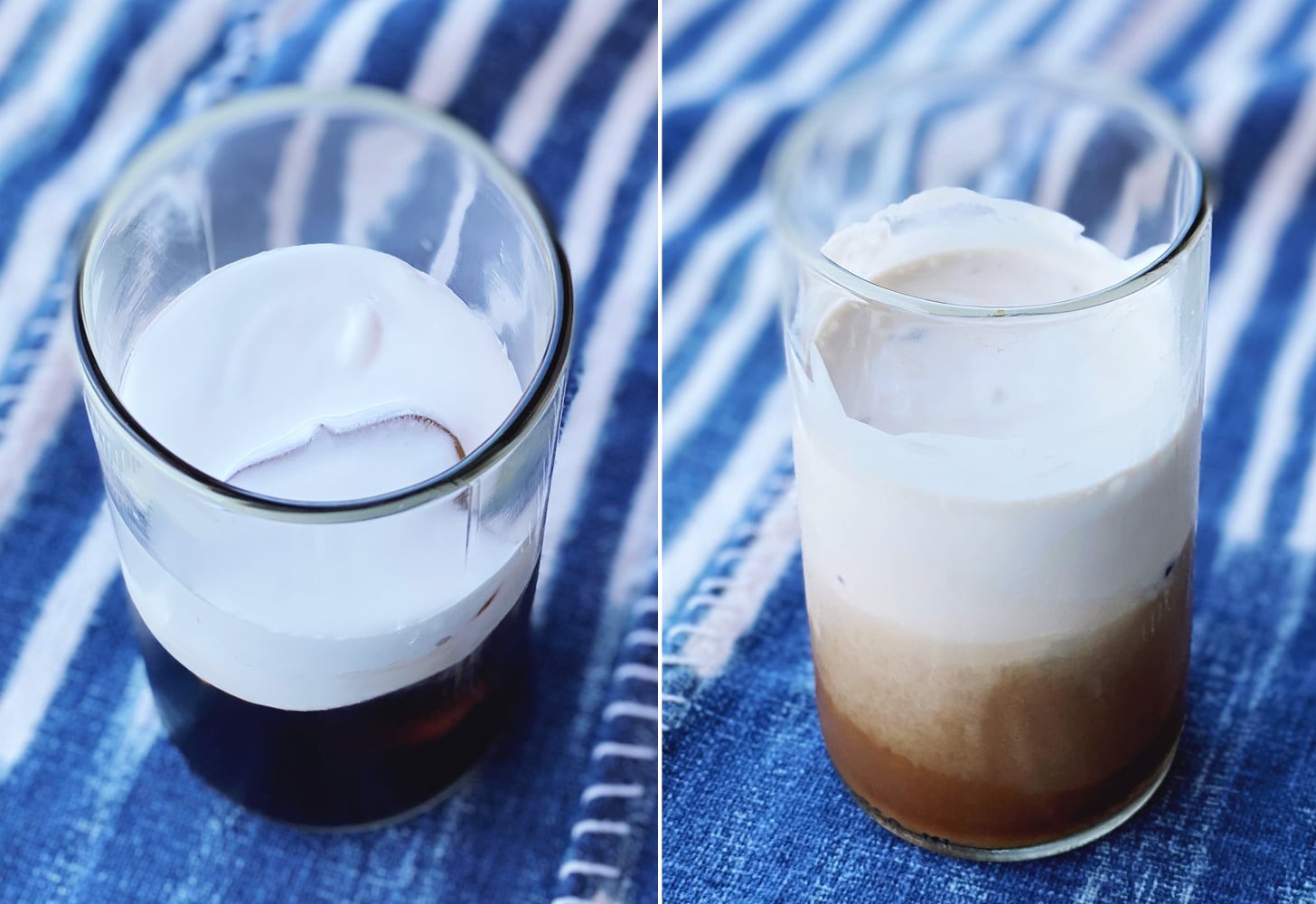 Turns out, making a single serving of delicious, fluffy homemade whipped cream is incredibly easy! All you need is heavy whipping cream, powdered sugar, a handheld frother, and a mason jar. It seriously only takes one minute to make. While you can you use it top anything (including pancakes, which I highly recommend), I prefer to use it to make my own version of a dalgona coffee — topping off my favorite Trader Joe's cold brew on ice. It's like a milkshake, except more refreshing and caffeinated. The perfect summer treat. Get the recipe ahead!
Notes
To make my iced coffee drink, pour a half a glass of your favorite cold brew over ice and top with the entire jar of whipped cream. Stir to mix, and enjoy!
The heavy whipping cream needs to be very cold, so mix everything up quickly before it gets to room temperature.
The container you use to make this matters! Shallow doesn't work very well and will splatter everywhere. Trust me on this. A small mason jar is perfect.
Ingredients
4 tablespoons cold heavy whipping cream
1 spoonful of powdered sugar
Directions
In a small mason jar, stir the cold whipping cream and powdered sugar together to incorporate.
Use a handheld milk frother to whip the mixture for a minute or so until there are stiff peaks. Tilt the jar and move the frother up and down to make sure you don't have any liquid at the bottom.
Information
Category

Desserts, Whipped Cream

Yield

1 serving of whipped cream

Total Time

59 seconds
Image Source: POPSUGAR Photography / Tara Block