Olive Garden Chicken Gnocchi Soup Copycat Recipe + Photos
This Copycat Recipe For Olive Garden's Chicken Gnocchi Soup Will Warm You Right Up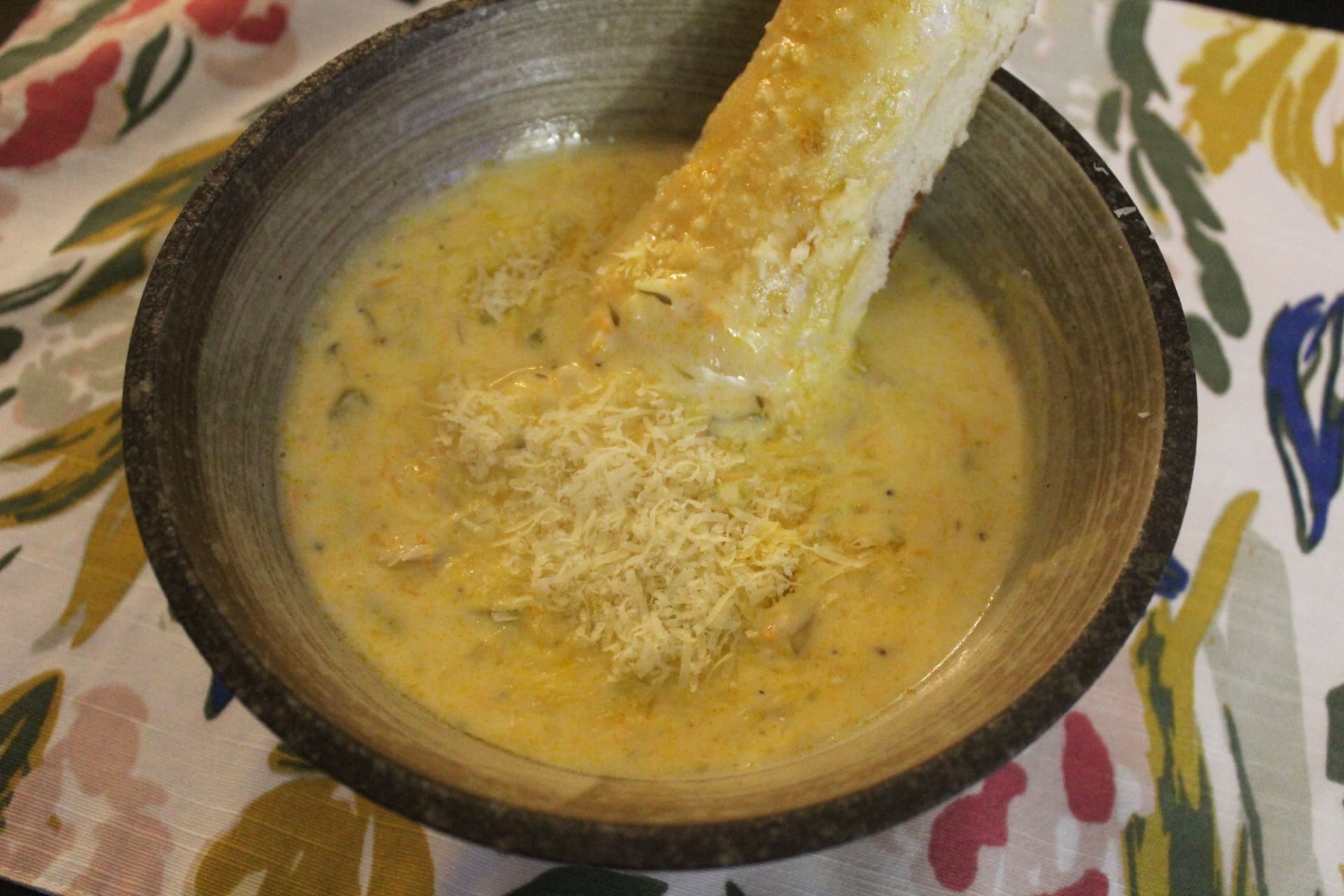 While many people may think of breadsticks when they hear Olive Garden, personally, I've always loved the soup. And now, thanks to TikTok user @mxriyum, all of the goodness of Olive Garden soup can be made right in your own kitchen! This delicious (and easy) recipe for Olive Garden's chicken gnocchi soup is creamy, hearty, and, yes — it does pair wonderfully with breadsticks.
This soup incorporates some classic flavors and ingredients, like celery, carrots, onions, and chicken, but the gnocchi really takes it up a notch. The amount of half and half may seem like a lot, but it really brings the soup together to give it that covetable creaminess. And, best of all, this recipe makes a big batch, so you can enjoy this soup every single night for days. Breadsticks do go great with it, but so does any kind of bread — baguette, garlic bread, or whatever your favorite is! So if you ever find yourself craving pasta and soup at the same time, I definitely recommend this recipe to get the best of both worlds.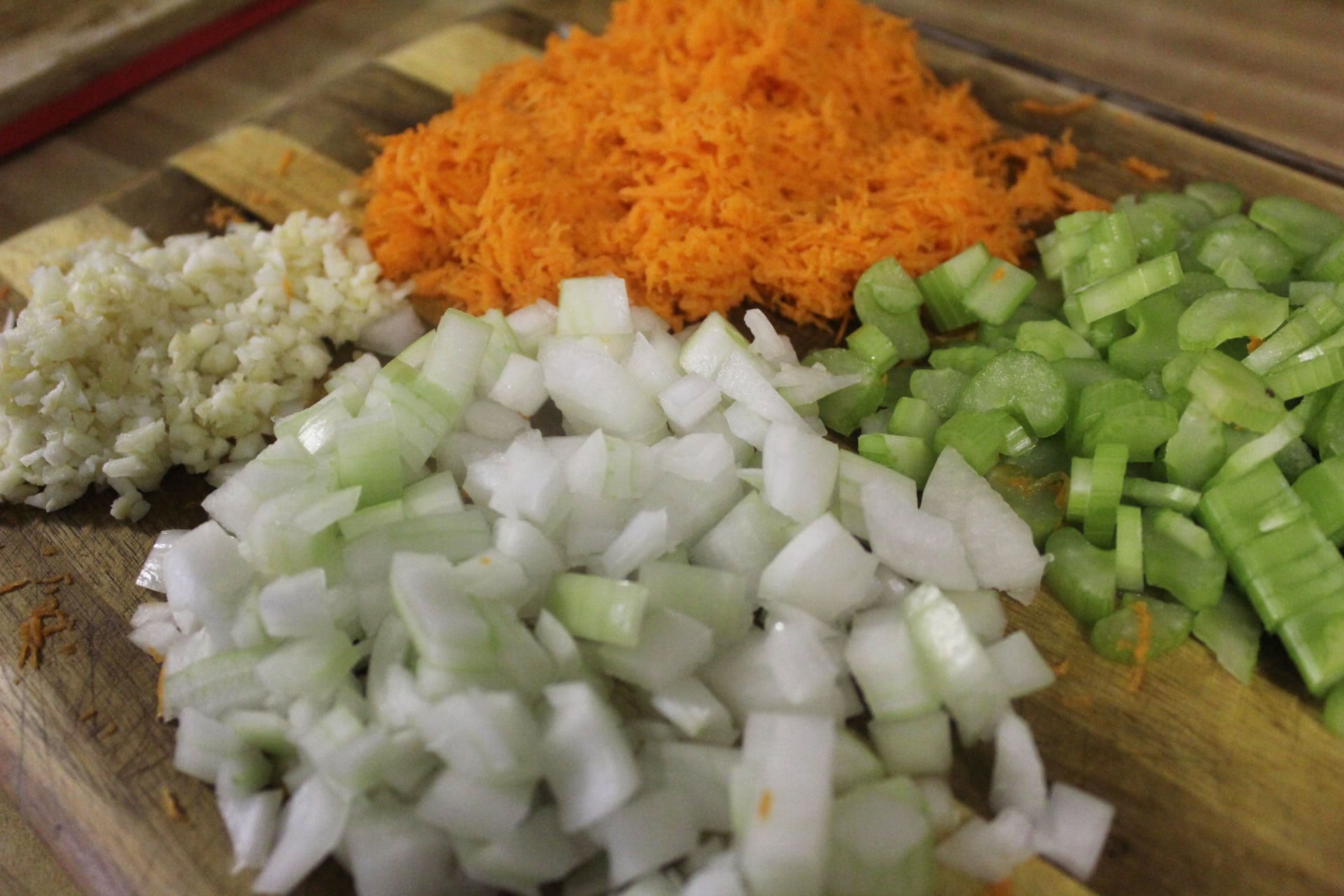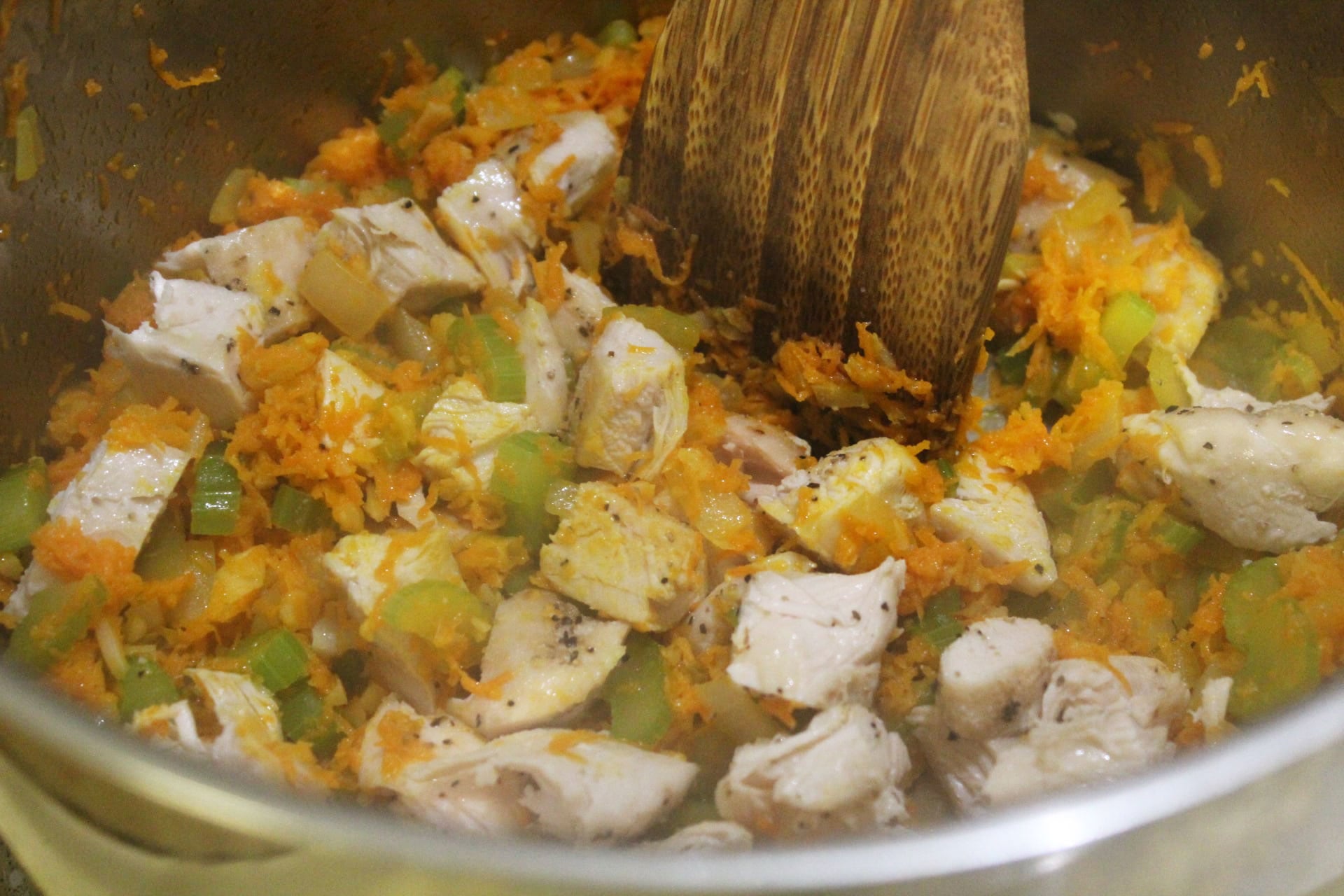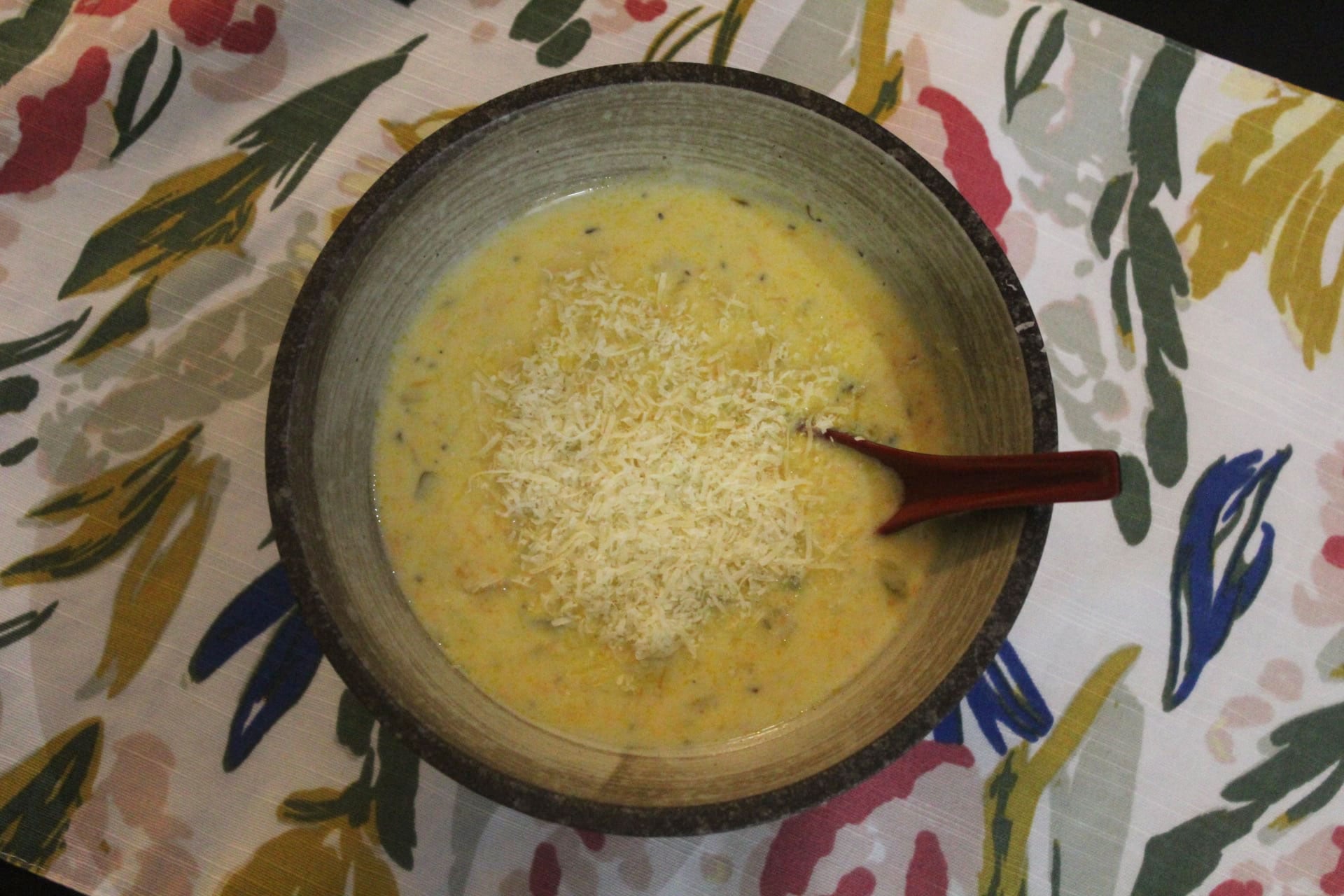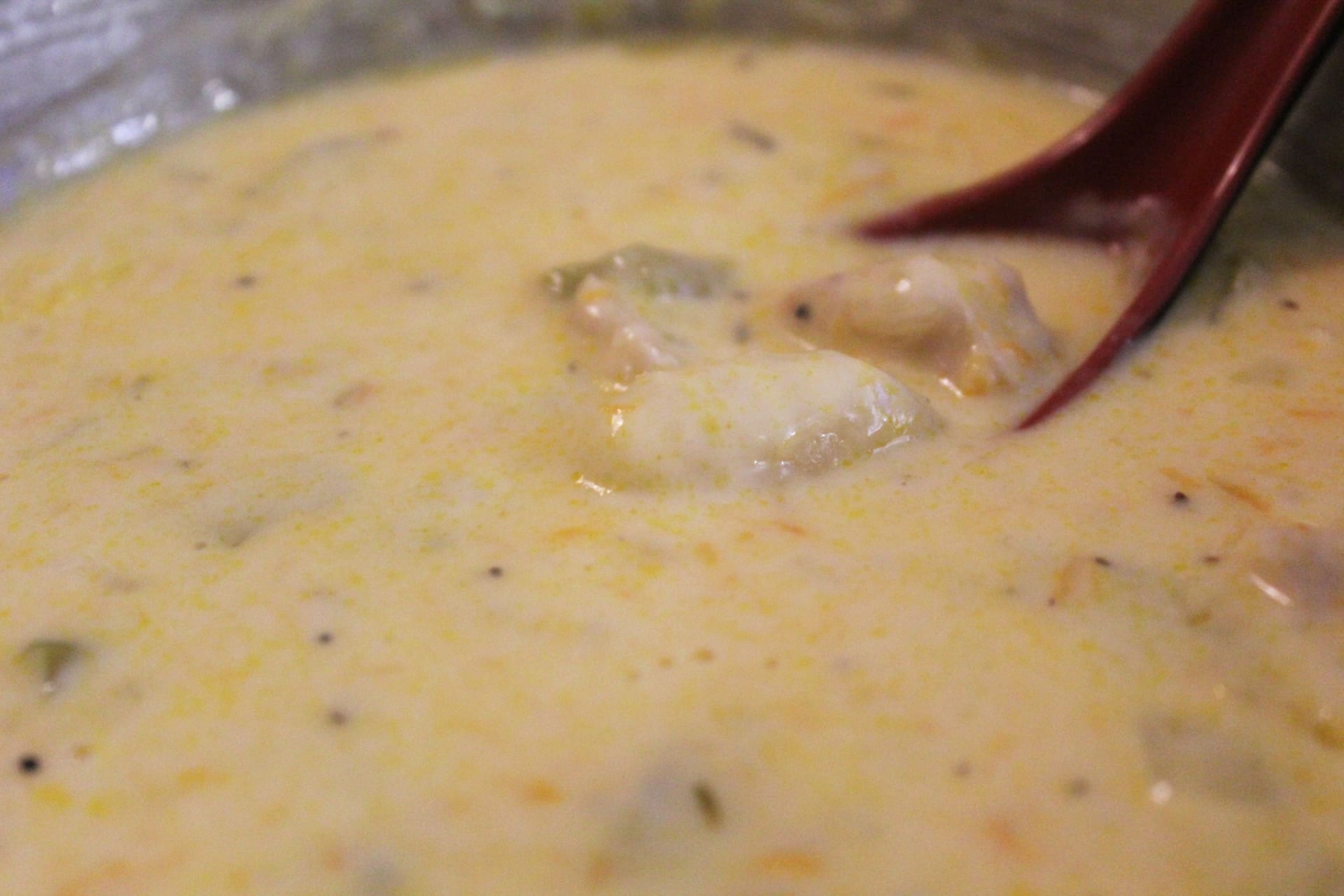 Olive Garden Chicken Gnocchi Soup Copycat Recipe
TikTok user @mxriyum
Notes
The freshly grated carrot may make your soup look very orange at first, but that's normal!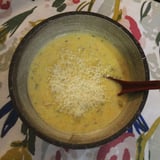 Ingredients
4 celery ribs
1 large carrot
1/2 white onion
6 cloves garlic
2 tablespoons olive oil
1 large chicken breast
4 cups chicken broth
1 1/2 tablespoons salt
1 1/2 tablespoons pepper
1 1/2 tablespoons garlic powder
1 tablespoon onion powder
1 tablespoon thyme
2 cups gnocchi
2 cups half and half
2 tablespoons cornstarch
Shredded parmesan cheese, as garnish
Directions
Preheat your oven to 350 degrees.
Season your chicken breast with half a tablespoon of salt, black pepper, and garlic powder. Bake your chicken for about 10 minutes, or until it reaches an internal temperature of 145 degrees.
Chop your half onion and celery, shred your carrot, and mince garlic.
Put a large pot over medium heat. Add olive oil and throw in your chopped vegetables. Cook for about 4 minutes.
Add in your cooked, chopped chicken breast and stir into the vegetables.
Add in your chicken broth, as well as 1 tablespoon salt, ground pepper, garlic and onion powder, and thyme. Mix everything together and then allow your mixture to come to a boil.
Once boiling, add the gnocchi to your mix. Allow it to boil for about 3 minutes.
After 3 minutes, reduce the heat and cover your pot. Allow your mixture to simmer for about 10 minutes.
Once your mixture has simmered for 10 minutes, remove the lid and stir. Then add in 2 cups of half and half.
Mix 2 tablespoons cornstarch with 1 tablespoon water to form a paste, making sure the cornstarch is fully dissolved. Then add the cornstarch mixture to your soup to thicken your broth. (You can repeat this step if your broth is still a little runny).
Finally, turn off the stove and serve your soup. Optionally, you can garnish with parmesan cheese and serve with breadsticks. Enjoy!
Information
Category

Soups/Stews

Prep Time

15 minutes

Cook Time

20 minutes

Total Time

34 minutes, 59 seconds
Image Source: POPSUGAR Photography / Julia Duda