The Real-Life Full House House
Brace Yourself: Here's What the Tanner's Home on Fuller House Is Worth IRL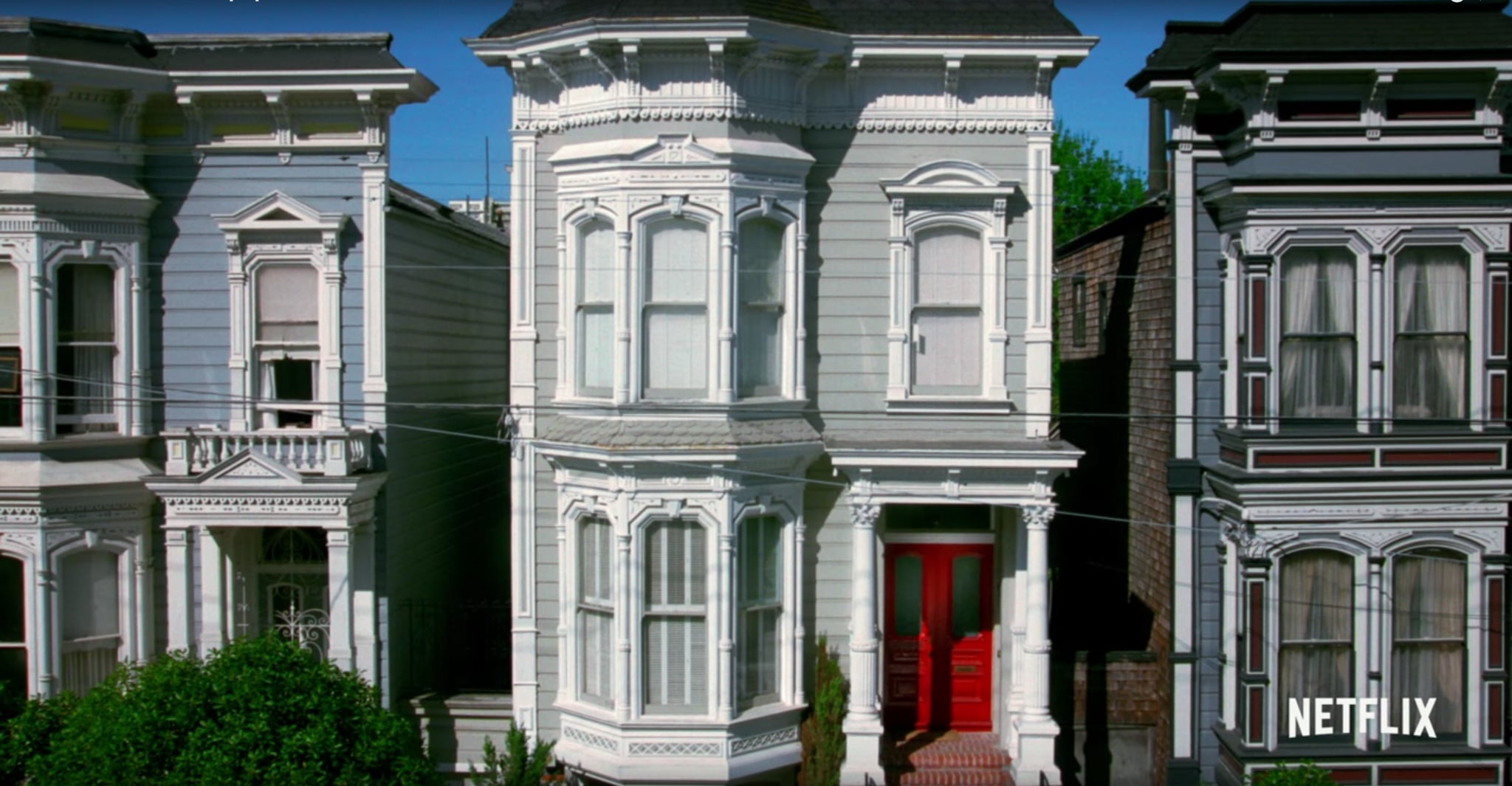 To Full House lovers, there's one San Francisco landmark even more iconic than the Golden Gate Bridge: the Tanner family's sublime Victorian. While the real-life house, located in the Lower Pacific Heights neighborhood, has changed quite a bit since the exterior shots were filmed in the late '80s (bye bye, signature red door!), it remains a destination for the show's legion of fans.
As the Tanners prepare to take up residency in San Francisco once again on Fuller House, we couldn't help but wonder how the family's prime real estate would fare in the city's inflated market — San Francisco has recently been declared the least affordable city, the most expensive US city for renters, and the most costly place to buy a house.
To find out, we consulted top-producing San Francisco agent at McGuire Real Estate, Regine Familet. She's brokered deals on the same block as the Tanner's beloved "painted lady," and knows the San Francisco market intimately. Regine looked at the sales price of comparable homes in the neighborhood, the specs of the actual house used in the exterior shots, and a floor plan derived from the show's set to calculate what the home's current market price would be.
"A four-bedroom Victorian with attic and multiple outdoor spaces on one of the best blocks in Lower Pac Heights can easily fetch over $3 million in today's market, and with the right renovations (more bathrooms!) and possible expansion — much, much more," says Regine. With a gut overhaul of the interior, Regine estimates that they could garner north of $3.5 million.
Equally as impressive as the home's value is how much it appreciated since Full House left the air in 1995. That year the average house in Lower Pacific Heights sold for $441,929, according to data compiled by McGuire Real Estate. In 2015, the data shows that the average sale price in the same neighborhood was $3.846 million. "Given when they purchased their 4-bedroom house, the Tanners would be euphoric for what it is worth today," declares Regine.