These Afro-Latinx-Owned Beauty Brands Have Transformed My Routine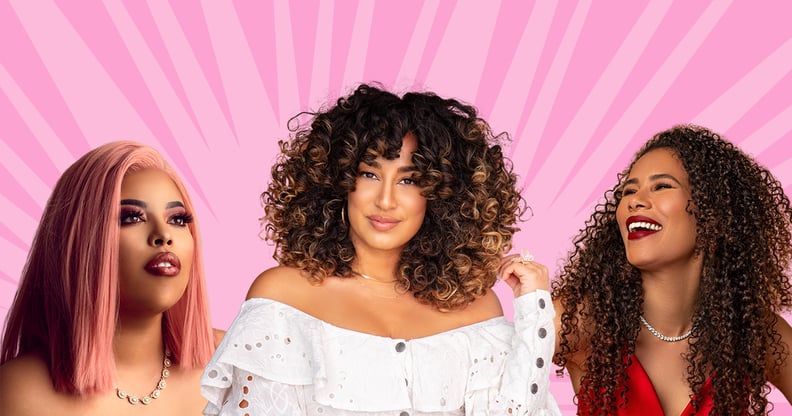 Courtesy of Darnell McCoy
Courtesy of David Avalos
Courtesy of Kris Davied
Courtesy of Darnell McCoy
Courtesy of David Avalos
Courtesy of Kris Davied
As POPSUGAR editors, we independently select and write about stuff we love and think you'll like too. If you buy a product we have recommended, we may receive affiliate commission, which in turn supports our work.
I didn't grow up seeing women who looked like me in the films or TV shows I consumed, in the telenovelas my mother watched, in any of the magazines I read, or even in any of the marketing for the beauty products I bought. But that didn't keep me or any of the women in my Dominican family from committing ourselves completely to our beauty regimens and rituals. If we couldn't find conditioners or products that worked for our naturally curly hair, we resorted to natural remedies. If we couldn't find serums or facial creams that helped even out hyperpigmentation, we looked to natural oils like rosa mosqueta. It's statistically proven that Latina women are some of the biggest consumers of beauty products in the United States. In fact, the average Latina beauty shopper outspends their peers by nearly 30 percent, and yet for decades, mainstream beauty brands didn't consider our unique beauty needs in any of their offerings. This was especially the case for Afro-Latinas like me, who are often erased from conversations pertaining to Latinidad, even though Afro-Latinxs exist across the States and in countries all over Latin America. And even though we are just as much a part of the African diaspora, we are also excluded from dialogues surrounding Blackness and beauty.
Latinidad in the US is often associated with mestizaje and steeped in colonial standards of beauty. But if there's one thing Afro-Latinas all have in common, it's our strength, resistance, and commitment to embracing our beauty regardless of the Eurocentric markers of beauty that have been pushed on us since the days of Spanish colonization. While the message of whiteness continues to permeate and overwhelm our culture, this generation of young Afro-Latinas is not adhering to the oppressive "pelo malo" or "mejorar la raza" ideologies we were raised with. Instead, they are creating and building their own beauty brands that speak to our very specific beauty and cultural needs while reclaiming and celebrating our roots with orgullo. There's something special about putting our dollars toward brands that were made for us by women like us. Here are 12 exceptional Afro-Latinx-owned beauty brands worth shopping and a look at the founders behind them who are shaking up the beauty industry one launch at a time!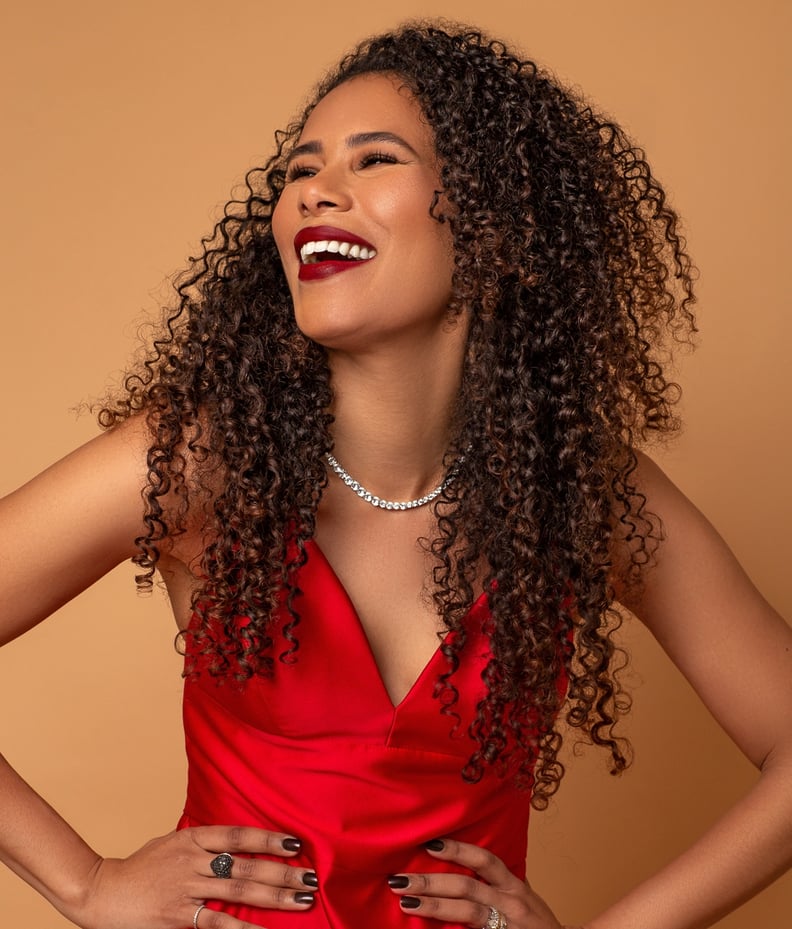 Bomba Curls Founder Lulu Cordero
Inspired by her own natural-hair journey, Lulu Cordero started embracing ancestral Dominican beauty remedies to help her hair recover from the alopecia she experienced after going natural. She created a formulation using organic coffee grounds and herbs like rosemary, both known for promoting hair growth. Her hair-growth oil is known today as the Bomba Curls Dominican Forbidden Oil. The lightweight multipurpose oil sources high-quality ingredients from the Dominican Republic and works to promote healthy hair growth and nourish strands.
"I always seek to honor our ancestors — first and foremost. They are my reason. They drive and inspire me," Cordero told POPSUGAR Latina. "Bomba Curls comes from a very honest place for me. I want to carry on my ancestors' dreams and make my community proud. I want our voices to be heard, respected, and recognized. My way of doing that is by uplifting my ancestors and their sacred remedies. We will be invisible no more!"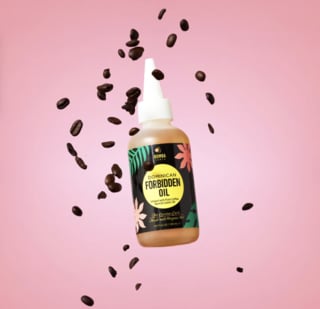 The Product: Bomba Curls Dominican Forbidden Oil
Bomba Curls's offerings include the Forbidden Hair Mask, a deep-conditioning treatment made with raw cinnamon, pistachio, and cupuaçu butter, and the Bomba Beauty Bites hair-growth gummies that are designed to support healthy hair growth and stronger nails, and are just as delicious as they are effective. They taste just like chinola, aka passion fruit! But the Holy Grail of the brand is hands down the Bomba Curls Dominican Forbidden Oil ($22). A true Dominican hair secret, this oil is formulated with everything from organic coffee seeds from the Dominican Republic to castor oil, black-cumin-seed oil, and rosemary extract to help promote healthy hair and a healthy scalp. After two months, I noticed a drastic increase in the length and thickness of my curls. It's been a part of my weekly hair-care routine ever since!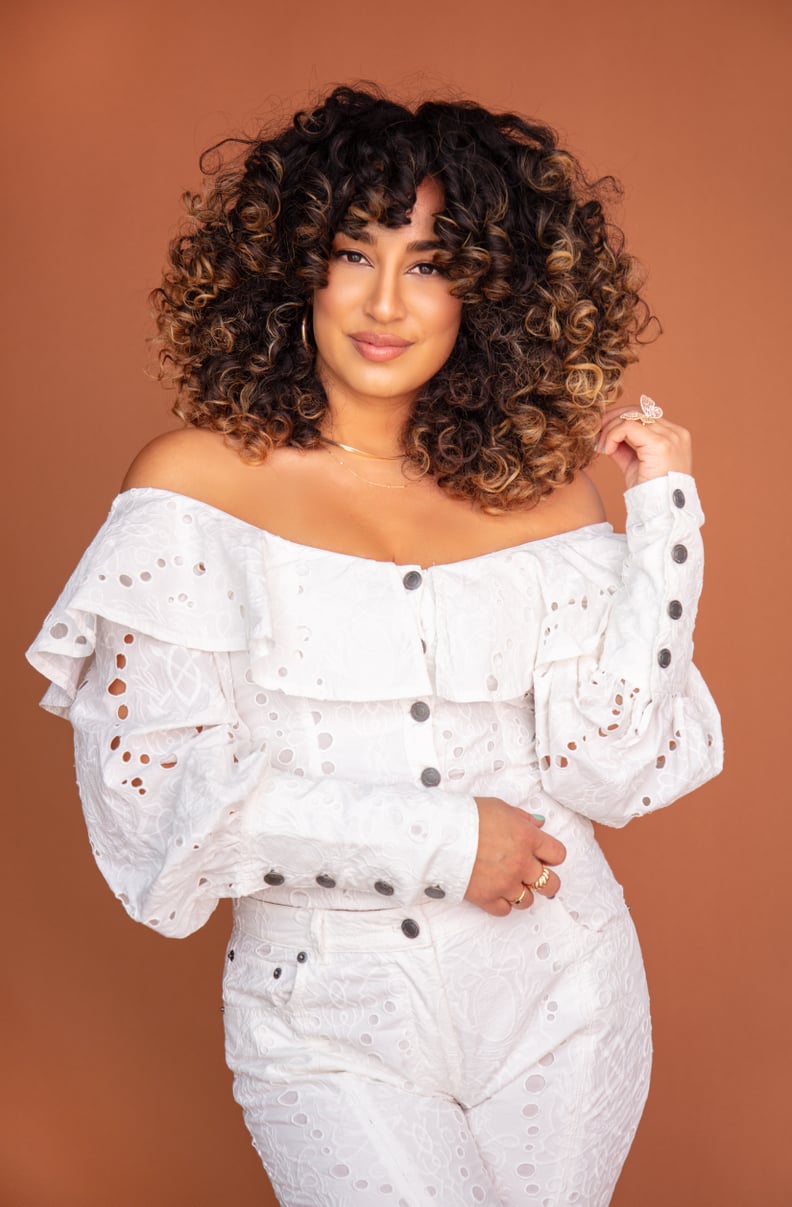 Rizos Curls Founder Julissa Prado
In the process of repairing her curls from heat damage, Rizos Curls founder Julissa Prado — who has Afro-Mexican heritage on her dad's side — started formulating her own curly-hair products using natural ingredients like aloe vera and coconut oil. She launched her brand with the mission to inspire curly-haired Latinas to love and embrace their natural hair.
"Rizos Curls is a direct reflection of me and of our current diverse community and culture. We're not just a brand of high-quality natural ingredients but a brand deeply rooted in curls, community, and culture," Prado told us. "Our priority is to deeply understand them and celebrate them — from curl type to culture."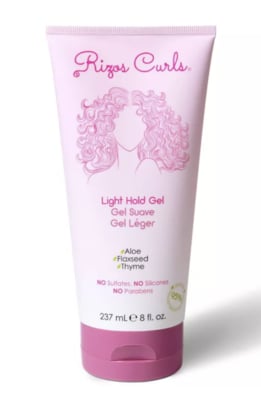 The Product: Rizos Curls Light Hold Gel
While the brand is mostly known for its Curl Defining Cream that leaves curls silky smooth, hydrated, and defined (I'm a major fan myself), earlier this year Prado launched her Rizos Curls Light Hold Gel ($25) after seeing that so many of her customers were cocktailing her curl cream with styling products. Unlike most hair gels, this one is made with 95 percent naturally derived ingredients, including flaxseeds, aloe vera, and thyme, and nourishes while it styles. This gel creates great hold and leaves curls super defined and free from frizz but without the crunch, stiffness, or cast we experience from other formulas. The best part? It works for all curl types from the 2s to the 4s!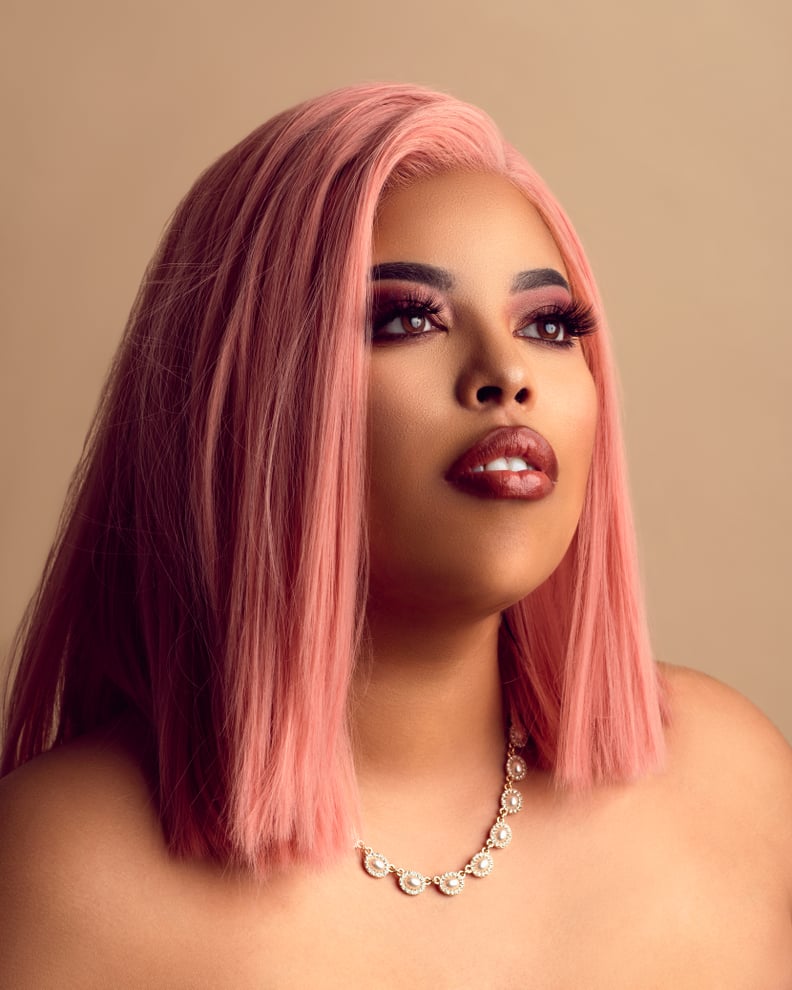 Midas Cosmetics Founder Rocio Nuñez
In an effort to create more diversity and inclusion within the beauty space, Afro-Dominicana Rocio Nuñez launched her cosmetics brand, Midas Cosmetics, in 2018. She wanted to create a product that made all women feel seen, Black women especially, who are often ignored by major beauty brands. Midas Cosmetics consists of a wide array of makeup products, including eyeshadow palettes, brow pencils, blush and bronzer palettes, highlighters, lip colors, makeup tools, and more, all in rich colors and high-quality pigments that look especially great against melanated complexions.
"I wanted to create things that the beauty community had been asking for. For example, deeper-complexion products, eyeshadow palettes that would work on everyone," Nuñez told us. "Everyone should feel seen and celebrated with makeup. No one should have to avoid buying an eyeshadow palette because it won't show up on them. That's why I create with everyone in mind, but especially for people with melanin."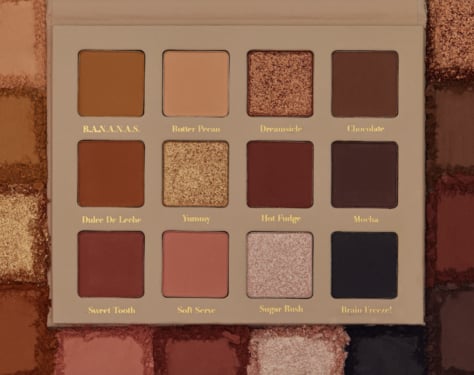 The Product: Midas Cosmetics x Armando Kole Served Soft
Created in collaboration with MUA Armando Kole, the Midas Cosmetics x Armando Kole Served Soft ($34) palette features nine gorgeous and buttery matte shades and three shimmery shades all in rich neutrals, designed to look great on any complexion. It's glam enough to wear on a night out but also practical enough to rock on a Zoom work meeting.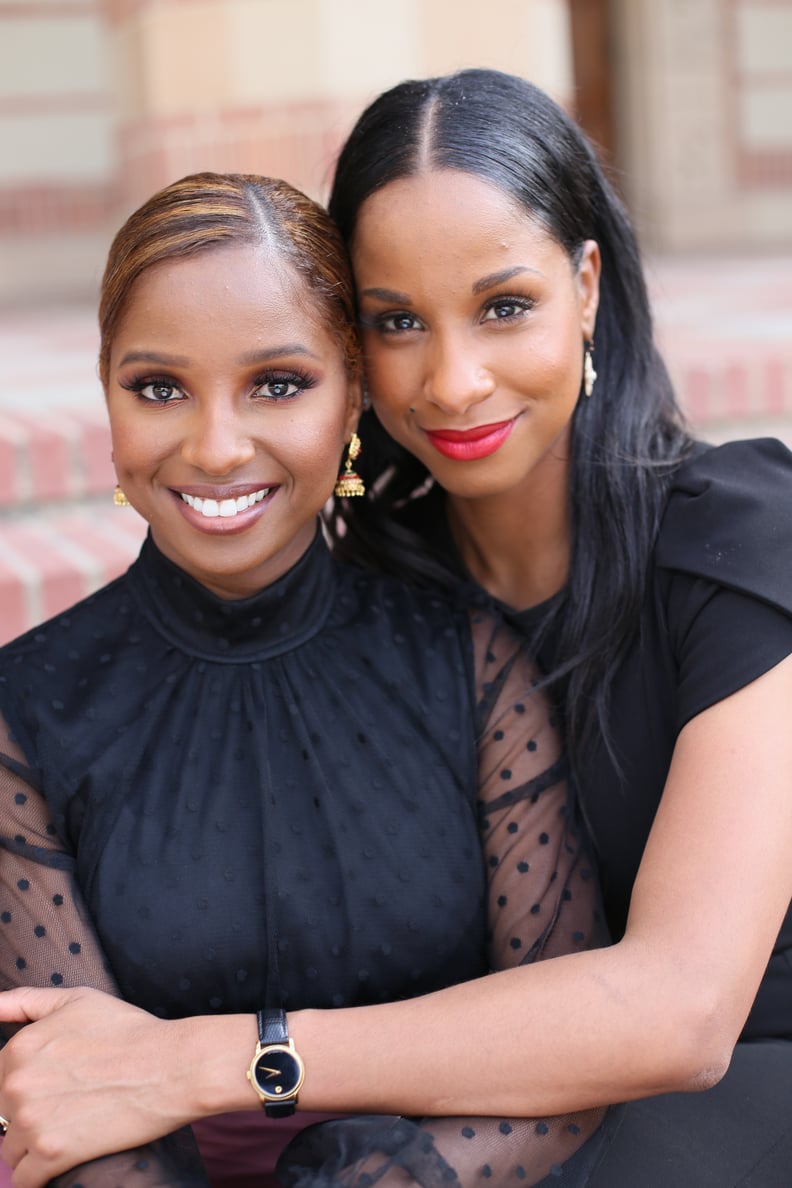 Luna Magic Beauty Founders Mabel and Shaira Frías
After not finding enough high-quality makeup products that complemented their beautiful brown complexions, Afro-Dominican sisters Mabel and Shaira Frías launched their cosmetics brand, Luna Magic Beauty, with the mission to provide great-quality cosmetics at approachable prices and in a manner that uplifts and celebrates beauty and culture. The brand's motto is "Beauty with a vibe," and the goal is to create a community of beauty-obsessed makeup-lovers regardless of race or skin tone.
"Growing up Dominican American has been such a colorful and dynamic experience," the sisters told POPSUGAR Latina. "Dominican culture is very colorful, lively, and infectious and we love to extend this energy to our brand. The feedback we get the most from our customers is how much our colorful packaging and bold colors make them feel happy and excited, and this excites us."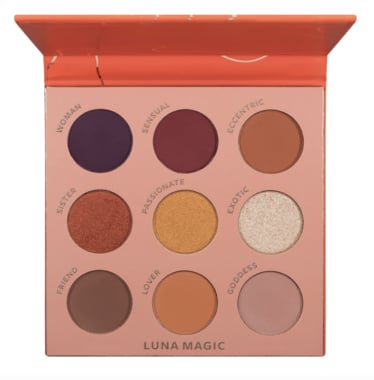 The Product: Luna Magic Beauty Desnuda Eyeshadow Palette
I love everything about the Luna Magic Beauty Desnuda Eyeshadow Palette ($16), from the nude, smoky, and glittery shades designed to complement all skin tones — which really pop if you have a caramel complexion like mine — to the color names: Woman, Sister, Friend, Sensual, Passionate, Lover, Eccentric, Exotic, and Goddess. The buttery texture of each eyeshadow pigment makes it easy for flawless application, and they stay put for hours. I also can't help but appreciate the colorful packaging overall. Who doesn't need a little extra color in their life?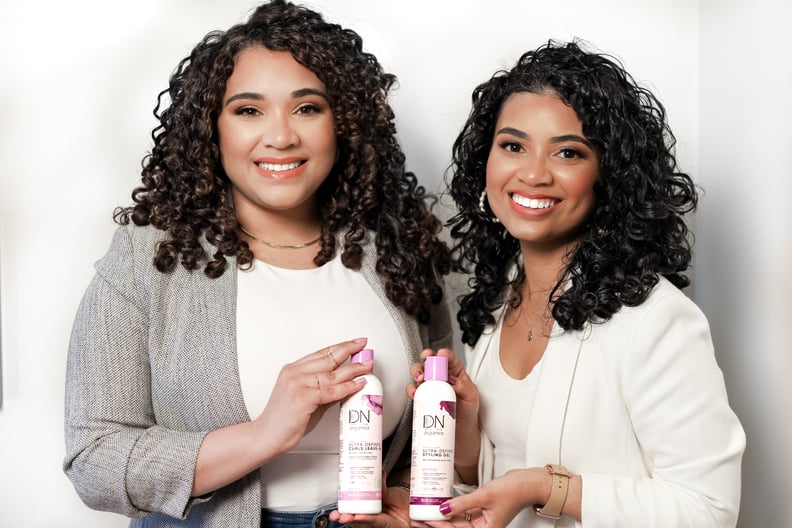 DN Organics Founders Cory Dahlia and Nicol Varona
Dominican sisters and cofounders Cory Dahlia and Nicol Varona were both born and raised in Santo Domingo in the Dominican Republic. They immigrated to Haverhill, MA, when Dahlia was 13 and Varona was 11 before finally settling in Reading, PA, and went on to study business and work in the financial industry. They were inspired to launch DN Organics after both of them started their curly-transitioning journeys in their mid-20s.
"After damaging our natural hair with heat tools, we lost our shape and curl texture. We grew up wanting our hair to be something that it wasn't. We always had the desire to have straight hair and we would do anything to get rid of our gorgeous curls," the sisters said. "In addition, society standards in the Dominican Republic, our home country, didn't make it easy for us to love and embrace our natural hair."
Their natural-hair journeys, combined with real-life changes they were experiencing in their personal and professional lives, inspired them to seek purpose. "We didn't realize it then but our transition to embracing our naturally curly hair became a lifestyle change for us, transforming for the better physically and mentally," they said. "We got more interested in beauty after researching how to get our curls back. We started a blog with friends to share tips about curly hair on social media."
This wound up sparking the sisters' interest in ingredients and the two started researching how to formulate products that were clean, easy to understand, affordable, and effective, and thus DN Organics was born.
The brand is dedicated to doing away with the "pelo malo" mentality while encouraging all women to embrace and love their natural curls.
"There's still a lot to do to help fix the trauma that we all have, whether we accept it or not. The 'pelo malo' mentality is still being applied in every aspect, even within the curly-hair community. We hear, 'Well you have the good curls,'[all the time] but that's not true," they said. "We shouldn't identify curls based on 'malo' or 'bueno.' We believe our hair is like our fingerprint: it's uniquely ours. We must nourish it, love it, and protect it like our identity. We want our customers not to compare themselves to anyone and to focus on our motto, '#LiveFearlesslyNatural.' Live life without fears of what their texture is or how others perceive it — just loving their hair. We want them to spend less time perfecting their hair and more time enjoying life. That's why we created our products: to help our community nourish, define, and strengthen their hair, no matter the texture."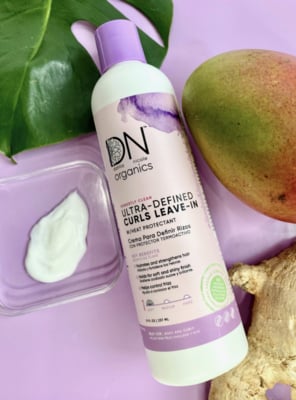 The Product: DN Organics Ultra-Defined Curls Leave-In
Made with nourishing ingredients like marula-seed oil, sunflower-seed oil, mango butter, hibiscus extract, and rosemary, the DN Organics Ultra-Defined Curls Leave-In ($20) leaves curls instantly hydrated and strengthened while also creating definition, hold, and controlling frizz. I used this in combination with their Ultra-Defined Styling Gel and was beyond impressed with my results.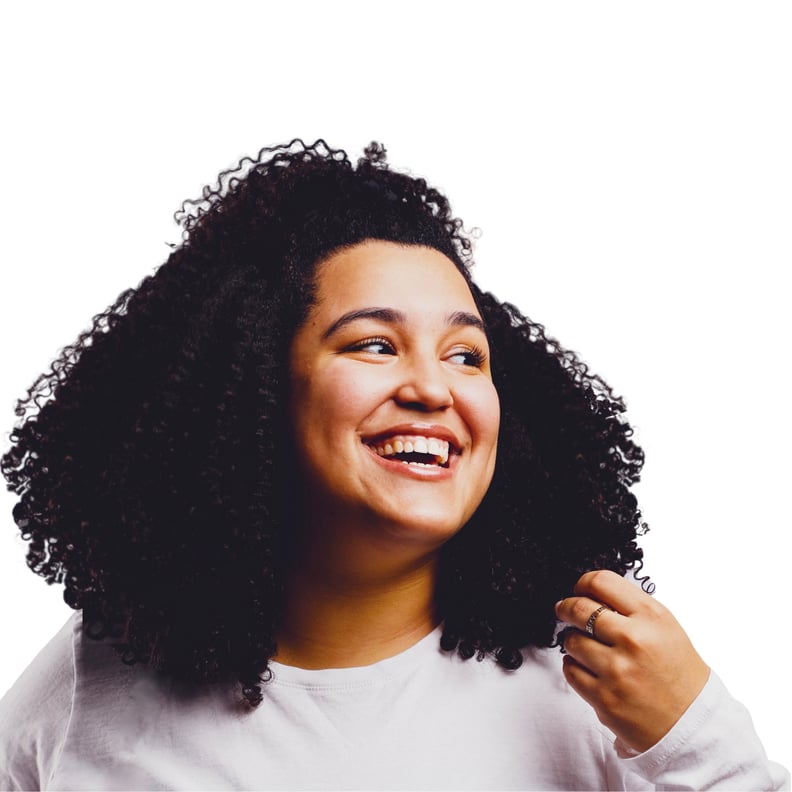 Hello Updo Founder Magdaline Hurtado
Magdaline Hurtado was born and raised in New Jersey to a first-generation Dominican mother and a Dominican immigrant father. When she was 16 years old she moved to Santiago, Dominican Republic, and then moved back to the States to attend college at St. John's University in Queens. It was in college where she found her voice and started working tirelessly to amplify the Latinx community on campus while also taking on several internships within the music industry. Throughout these years, Hurtado began her journey to loving her naturally curly hair. But as her gorgeous rizos grew, she started noticing that the products she was using were actually working against versus for her hair. She also realized that the hair ties she was using at the time were just not cutting it.
"I was in DR when the idea of creating a wider silk scrunchie came to me. It was really hot out, so naturally, I wanted to get my big coily hair up and out of my face, but I ended up snapping through a few hair ties. I then questioned why a global industry didn't already offer hair ties for textured and fuller hair types," she said. "A few weeks later I was sewing up my first scrunchie in my abuela's kitchen and not knowing that single scrunchie would kick off my journey as an entrepreneur and become Hello Updo's staple product."
The scrunchie, which is available in two styles, now ships across the country and sells in a number of small shops and leading digital marketplaces, like Shop Latinx and Radical Girl Gang.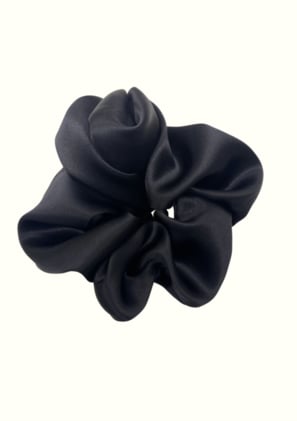 The Product: Hello Updo Smallish Scrunchie
The brand currently offers two silk scrunchies available in both the Biggish and Smallish sizes. The Biggish is made for fuller textures — thicker hair or tighter curls — and offers a looser hold. I have a combination of thin 3B and 3C curls but have a lot of it so the Smallish ($22) does a great job at keeping my curls in a pony without having to wrap it around and worry about creases or breakage. Hurtado and her mom currently create each and every scrunchie in-house by hand.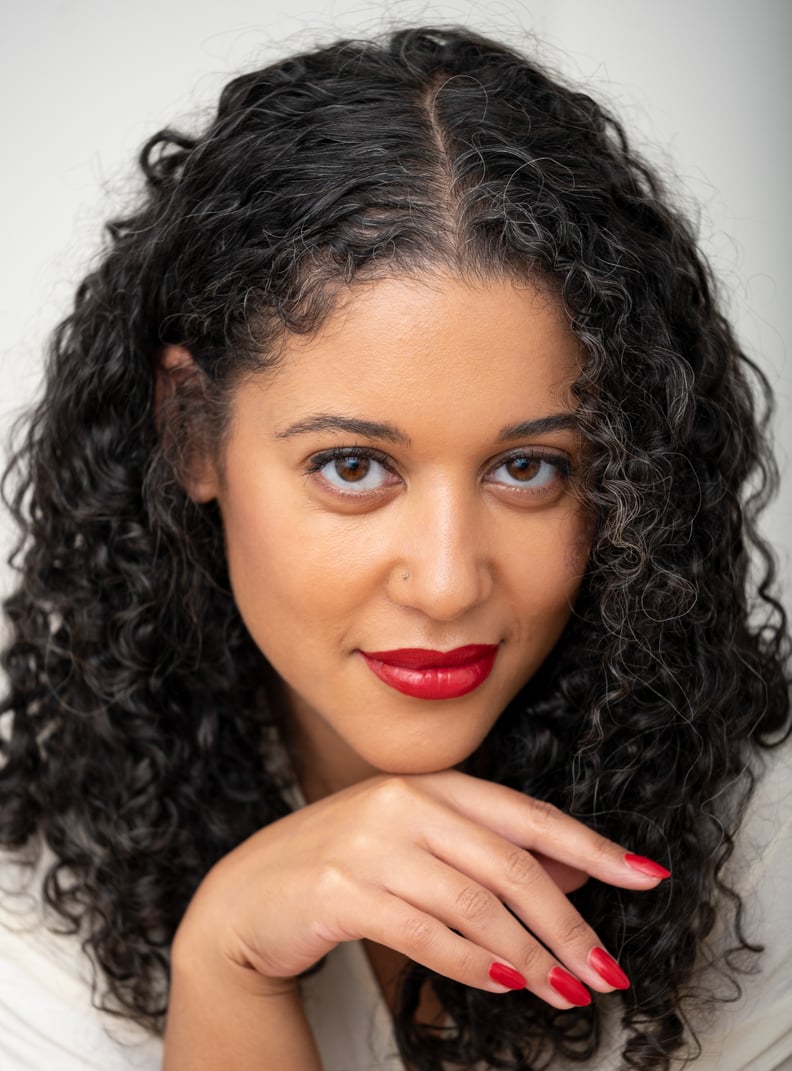 For Tmrw Founder Maia Alejandro
An Afro-Dominican and Puerto Rican entrepreneur from Washington Heights, Maia Alejandro became interested in clean and safe beauty products after becoming pregnant with her twins in 2018. Her newfound education in clean beauty and her love for nail polishes inspired her to launch her very own nontoxic nail-polish line, For Tmrw, in November 2020. "After giving birth, I set out on a different kind of beauty journey that's led me to unlearn some of the stereotypical ideals of beauty in Latinx culture. I think that becoming a mother to girls really opened my eyes to the beauty ideals that I never questioned growing up," she told POPSUGAR Latina. "I transitioned into clean beauty after experiencing health issues while pregnant and really felt called to share everything I was learning with the rest of my community. Women of color are disproportionately affected by unsafe ingredients in their beauty products, and I think the first step towards creating true change is information. Like they say, 'When you know better, do better.'" She believes there are healthy and sustainable ways to go about educating the community. "I think it's also important not to shame anyone into using clean beauty but encourage and empower our community to make healthy decisions in their daily lives, one small step at a time," she added. "It's more sustainable that way."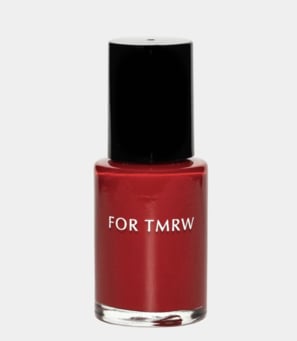 The Product: For Tmrw Polish in For Tonight
Since its inception, For Tmrw has launched a number of products, from its original collection to its Spring 2021 nail-polish collection, the Jardín collection, inspired by the gardens in Alejandro's neighborhood of Washington Heights, to its new base coat and top coat. One of the brand's bestsellers is the For Tonight ($18) polish, which comes in a blue-red that's classic and complements all skin tones. The high-quality formula applies easily and beautifully with just two coats. Mine stays on for way over a week — all while not harming my nails.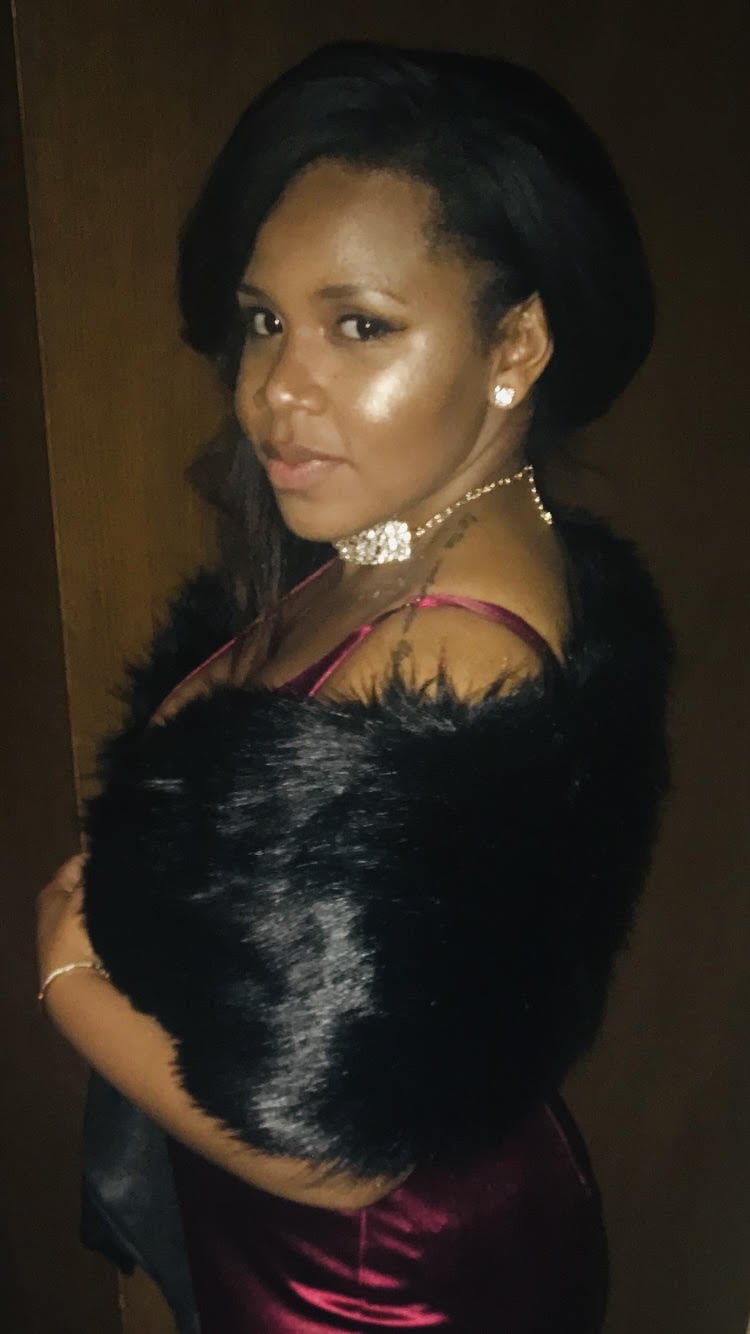 Reina Skincare Founder Adriana Isabel Robinson Rivera
Adriana Isabel Robinson Rivera, who was born in Panama and raised in Brandon, FL, had a history of skin issues ranging from irritation to hives. She quickly realized that she couldn't just use any of the beauty products she found in stores and started formulating her own clean beauty products using everything from shea butter to organic coffee grinds and rose water. After switching over to clean and natural ingredients, Rivera started to notice an instant difference in the condition and appearance of her skin, which led her to create Reina Skincare.
"Sometimes what's natural isn't always convenient and what's convenient isn't always natural, in terms of skin care. However, I believe Reina Skincare is the best of both worlds," Rivera told us. "Our products are handmade, so you don't have to worry about unnecessary chemicals. At the same time, we do believe in skin-care science, so we consult a chemist to make sure our products are effective and preserved without unnecessary chemicals."
Rivera wants to use her brand to help other Afro-Latinas feel seen, represented, and celebrated. "I want people to understand that you don't have to choose if you're Black or Hispanic when you're an Afro-Latina/o. It's not one or the other," she added. "It's both! Both are part of your identity. Let's stop making Afro-Latinas and Afro-Latinos feel like they need to choose."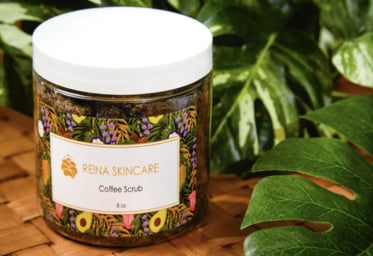 The Product: Reina Skincare Coffee Scrub
The Reina Skincare Coffee Scrub ($15) is formulated with organic coffee grounds. It doesn't just leave skin nicely exfoliated and polished; the caffeine in the coffee helps reduce the appearance of cellulite and the shea butter and oils work to deeply hydrate skin, leaving it smooth and supple. I've only been using this one for a few days and I've already noticed a major difference in the health, feel, and appearance of my skin.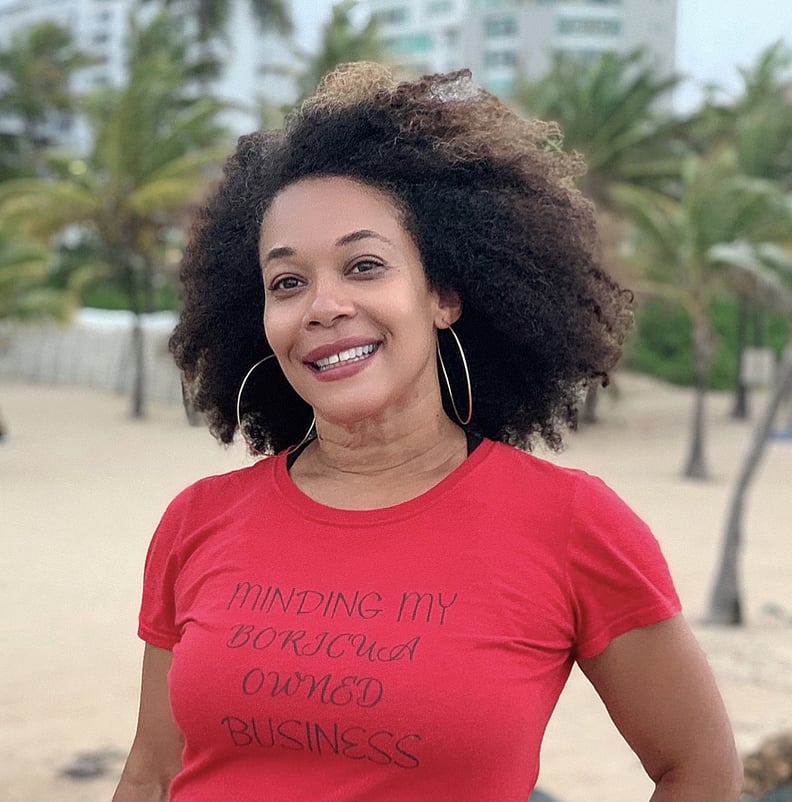 MicMas ReMiX Founder Adassa Ramirez
Adassa Ramirez, an Afro-Puerto Rican from the Bronx, found herself experiencing everything from breakage to hair loss after years of damaging her curls with heat-styling tools and hair relaxers. During her natural-hair journey she couldn't find products that worked with her texture, so she started using natural ingredients like olive oil, coconut oil, and aloe vera to repair and rejuvenate her strands. After seeing results from her natural concoctions, Ramirez launched MicMas ReMiX. The brand's motto is "Todo pelo es pelo bueno," which translates to "All hair is good hair."
"I want people to take away from my brand that all hair is good hair when it's healthy and that its texture doesn't determine whether it's good or bad," Ramirez told us. She also wants to clear a few things for folks when it comes to Afro-Latinidad.
"I want people to understand that Afro-Latinidad doesn't equate to having an Afro and has to do with being of predominantly African ancestry regardless of your hair texture," she said.
MicMas ReMiX features three Holy Grail products: a deep conditioner, a scalp treatment oil, and a moisturizing formula.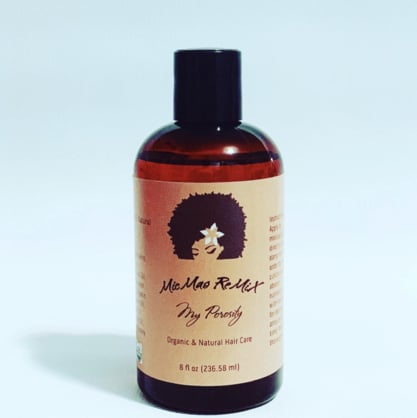 The Product: MicMas ReMiX My Porosity
The MicMas ReMiX My Porosity ($16) formula is a protein-free, strengthening treatment that helps nourish hair and scalp while repairing your hair strands and leaving it deeply hydrated and full of life. Ramirez's inspiration behind the product was to formulate an oil blend that would benefit both low- and high-porosity hair. I noticed my hair looked a lot bouncier and voluminous after one treatment.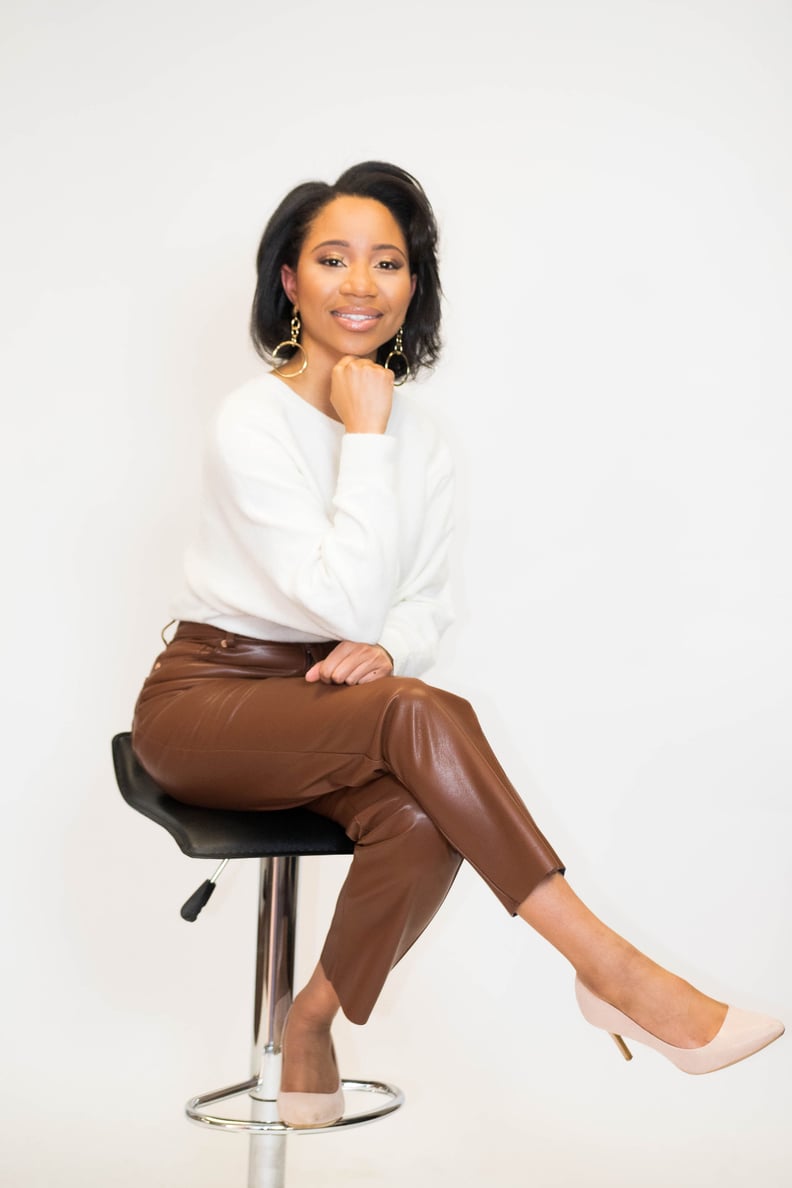 Gloryscent Beauty Founder Rafaela Gonzalez
Rafaela Gonzalez was inspired to create her own clean beauty line after coming to the realization that products targeting Latinas and women of color were often formulated with harmful ingredients. She also realized that many of them lacked the luxury factor she loved despite the buying power Latinas and Black women have in the beauty market. "Seeing a need for inclusion in what we consider clean beauty changed the direction of the brand for the best," she said. "Now we aim to inspire confidence and self-worth through luxurious and high-performance products our customers can trust, while also highlighting the importance of inclusion in clean beauty."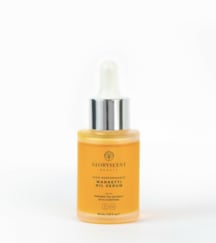 The Product: Gloryscent Beauty Manketti Oil Serum
The brand's Manketti Oil Serum ($62) is a luxurious facial oil that deeply hydrates skin while also calming it and treating everything from irritation to breakouts. It works on all skin types, including sensitive ones like mine. This serum instantly calms my rosacea, all while leaving my skin with a healthy and radiant glow.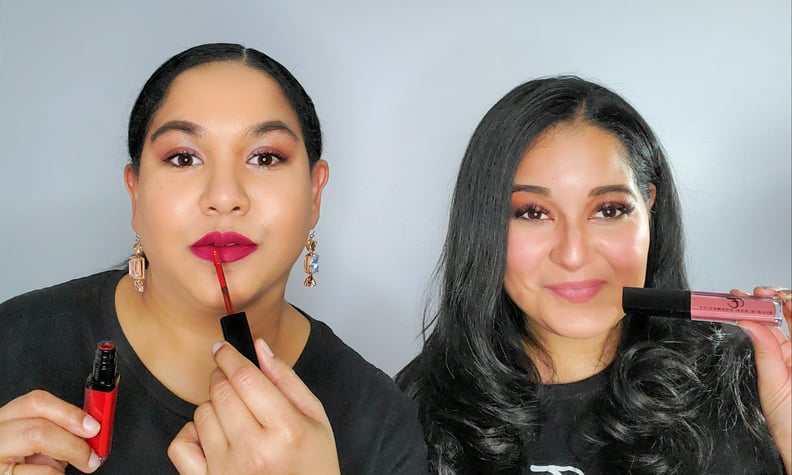 Ella's Eve Cosmetics Founders Melissa Polanco and Lissa Martinez
Sisters Melissa Polanco and Lissa Martinez, who currently reside in Grand Rapids, MI, were both raised in the Dominican Republic and immigrated to the States to pursue their college education. Growing up, the two struggled with confidence and also noticed a lack of representation when it came to Latinas that looked like them.
"We both, a long time ago, would start nonserious conversations about how awesome it would be to start our own makeup line. This was when we were younger and were into YouTube makeup tutorials and were obsessed with makeup," Polanco told us. "Then three years ago, we sat down and actually had a serious conversation about it because we noticed the lack of representation for women that looked like us or brands that would only portray what their standard of beauty was. We wanted to create a brand that would resonate with everyday women, a brand that would elevate other women, and a brand that would promote self-love."
When the sisters worked on the launch for their Ella's Eve Cosmetics, it was very important to them to emphasize that it is an Afro-Latina-owned small business and that the products are for everyone. They paid a lot of attention to the shades they were choosing in hopes that all their customers could find something that works well with their skin tones.
The brand's mission is to provide high-quality products while being inclusive and empowering others by reminding them that their beauty is unique and beautiful and that they have the power to exude confidence.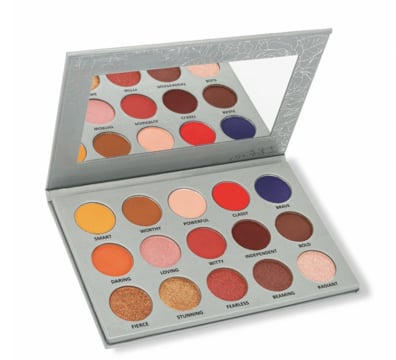 The Product: Ella's Eve Cosmetics Make It Your Eve Palette
I love the names just as much as the 15 highly pigmented shade options in the Ella's Eva Cosmetics Make It Your Eve Palette ($26). The names, which include Smart, Brave, and Worthy, were intentionally chosen to inspire self-love and remind women to own their beauty.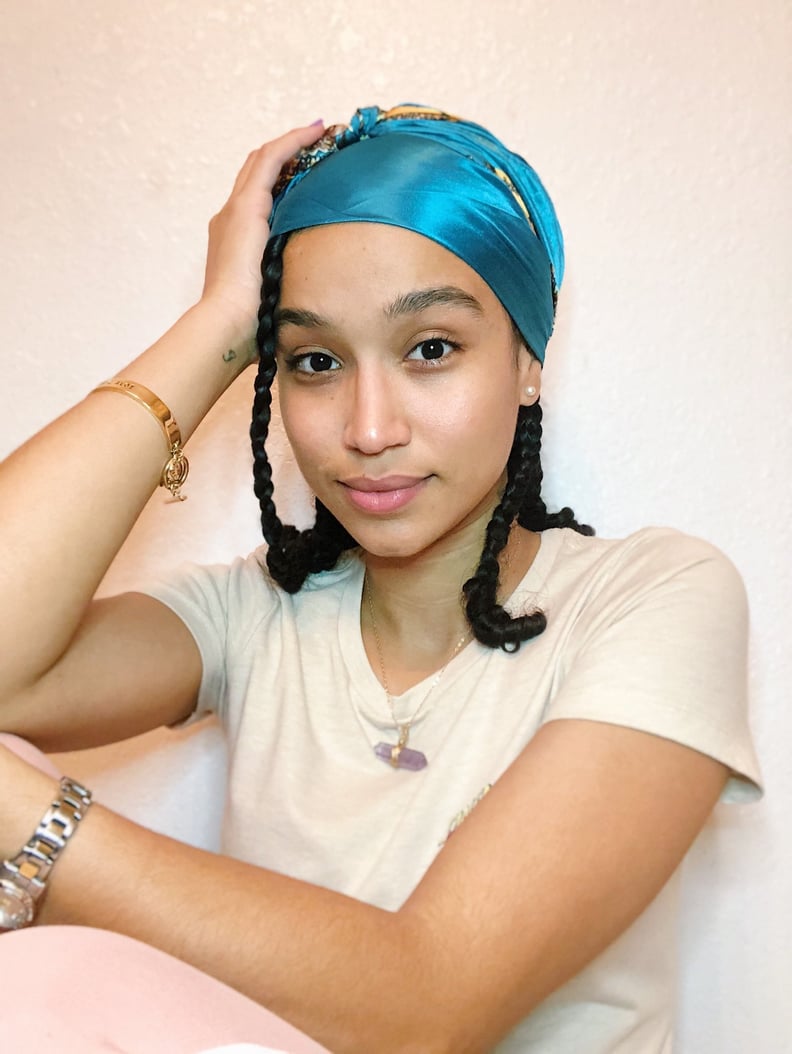 Dominican Curly Founder Consy Toribio
Consy Toribio, who currently resides in Pompano Beach, FL, was born in the Dominican Republic and was inspired to launch Dominican Curly after going through her own natural-hair journey. "Even though I have lived most of my life in the States, the 'hair-straightening culture' that comes with being Dominican was still very much a thing for me. I straightened my hair from a very early age — maybe 9 or 10 years old — and stopped when I was 21 and graduating college," she said. "I straightened my hair because all of the women in my life did the same. We were raised believing that naturally textured hair was bad, hard to manage, and wasn't beautiful."
Toribio said she found herself after going natural. "Dominican Curly is the product of that enlightenment, and returning to my natural hair had such a huge and positive impact on me. It also gave me the desire to help other women reach that as well," she said. The mission behind Dominican Curly is that "all hair is good hair."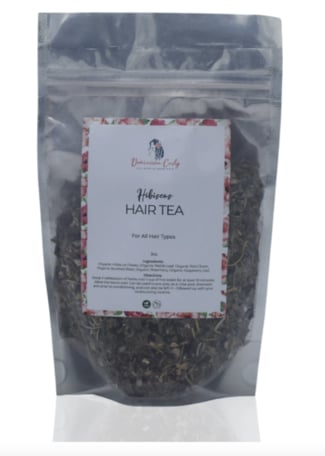 The Product: Dominican Curly Hibiscus Hair Tea
Dominican Curly is known for its hair oils and its hair teas that are inspired by the sacred hair teas that have been a part of Dominican women's hair rituals for generations. The Hibiscus Hair Tea ($17) is designed to promote hair growth, reduce shedding, and strengthen hair. It's rich in vitamins A, B, C, D, and K and deeply nourishes hair. All you have to do is brew the tea in hot water and pour it through a strainer, or heat it up in an infuser. Once it steeps, let it cool before pouring it into a spray bottle and spritzing on your roots. Massage it into the scalp and either leave it in for a few minutes before rinsing it out or use it as a leave-in treatment.