Best 2000s Party Songs Playlist
32 Early-2000s Party Songs to Add to Your Workout Playlist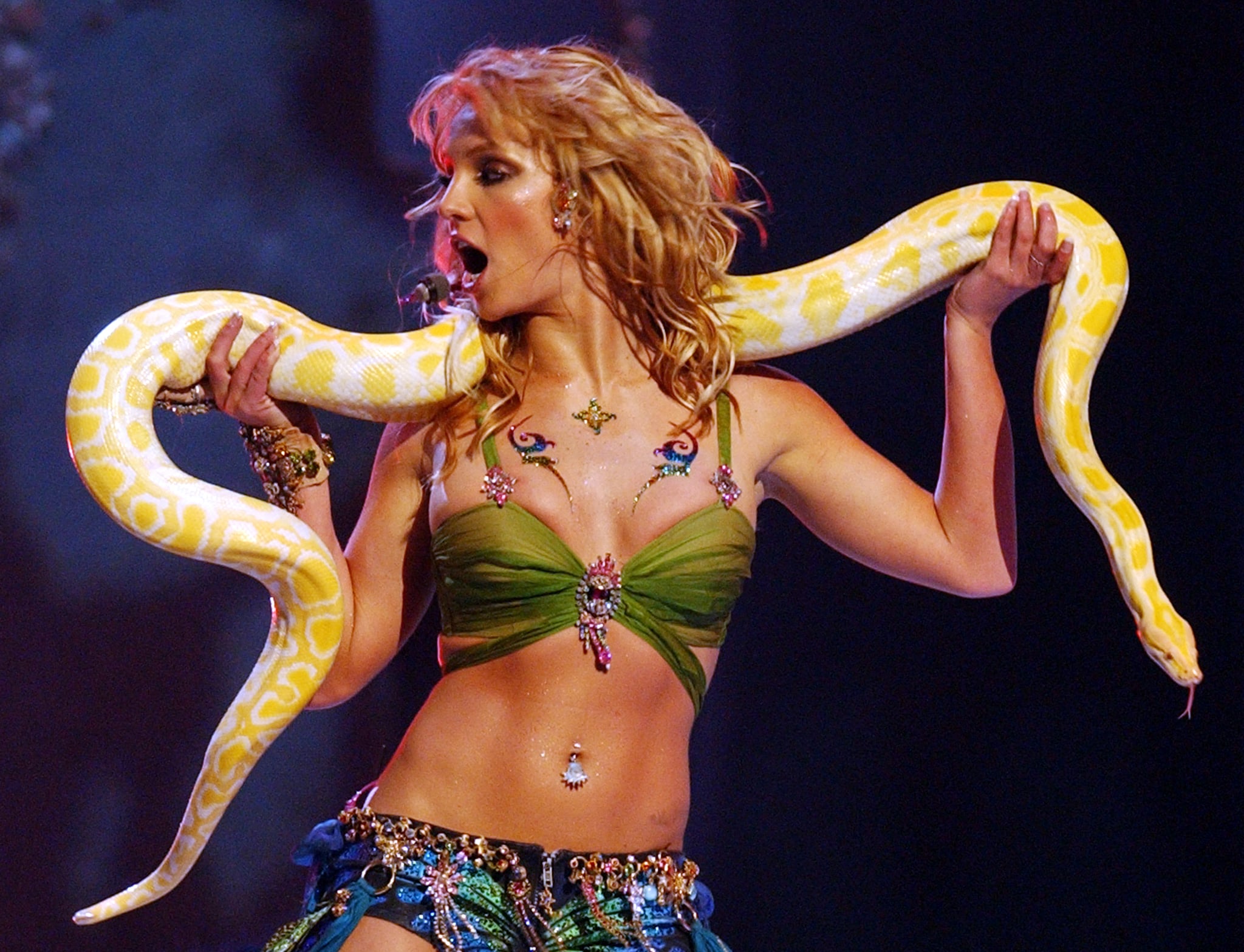 Image Source: Getty / KMazur
No matter what type of music you listen to, everyone needs a solid workout playlist. Whether you prefer pop songs, Taylor Swift bangers, or all the throwbacks, there's a collection of workout jams out there for you. For this article specifically, we're bringing you the best workout, dance, and party songs of the early 2000s for a little nostalgic action. After all, the early 2000s were a great time for music: Nelly Furtado was like a bird, Beyoncé was crazy in love, and Missy Elliott was getting her freak on. (If you know, you know.)
These upbeat early-aughts hits will, yes, help you get through your workout. But also, a workout playlist filled with the best dance songs of the 2000s will take you right back to perhaps the best pop era we've had thus far — and who doesn't like a little drive down memory lane?
Plus, for strictly performance purposes, listening to music during a workout can help you set your tempo. So if you're going on a hot-girl walk or doing a treadmill strut workout, select songs from this list that will match your walking pace — it will literally make you feel like you're stepping along to the beat. If you're going on a run, select songs from this list that will match your running pace.
For your enjoyment, here are the best 2000s party songs to add to your workout playlist — or your party playlist or road-trip playlist. And if you don't want to make your own, we have this playlist of the best 2000s dance songs cued up and ready to go on Spotify. We have no doubt you'll enjoy yourself — either because it brings you back to a time when you pretended you were in an *NSYNC video, or maybe because Britney Spears is on this list plenty of times.
— Additional reporting by Taylor Andrews
1. "I'm Like a Bird" by Nelly Furtado
2. "Aaron's Party (Come Get It)" by Aaron Carter
3. "Hey Ya!" by OutKast
4. "How Do I Feel" by Hoku
5. "Bye Bye Bye" by *NSYNC
6. "No More (Baby I'ma Do Right)" by 3LW
7. "Baby Come On Over" by Samantha Mumba
8. "Dip It Low" by Christina Milian
9. "Get the Party Started" by Pink
10. "Bootylicious" by Destiny's Child
11. "Whenever, Wherever" by Shakira
12. "Can't Get You Out of My Head" by Kylie Minogue
13. "Get Ur Freak On" by Missy Elliott
14. "Yeah!" by Usher feat. Lil Jon and Ludacris
15. "Let Me Blow Ya Mind" by Eve feat. Gwen Stefani
16. "Hey Baby" by No Doubt feat. Bounty Killer
17. "Jenny From the Block" by Jennifer Lopez feat. Jadakiss
18. "Hot in Herre" by Nelly
19. "In Da Club" by 50 Cent
20. "Crazy in Love" by Beyoncé feat. JAY-Z
21. "Music" by Madonna
22. "Lady Marmalade" by Christina Aguilera, Lil' Kim, Mya, and Pink
24. "Where's Your Head At" by Basement Jaxx
26. "Mr. Brightside" by The Killers
27. "Dirrty" by Christina Aguilera feat. Redman
28. "Who Let the Dogs Out" by Baha Men
30. "Hollaback Girl" by Gwen Stefani
31. "Harder, Better, Faster, Stronger" by Daft Punk
32. "Oops! . . . I Did It Again" by Britney Spears
To listen to our full playlist of 2000s party songs (below), download Spotify: