Did Sam Take Credit For Gilly's Work on Game of Thrones?
WTF: Sam Just Straight-Up Stole Credit For Gilly's Work During the GOT Finale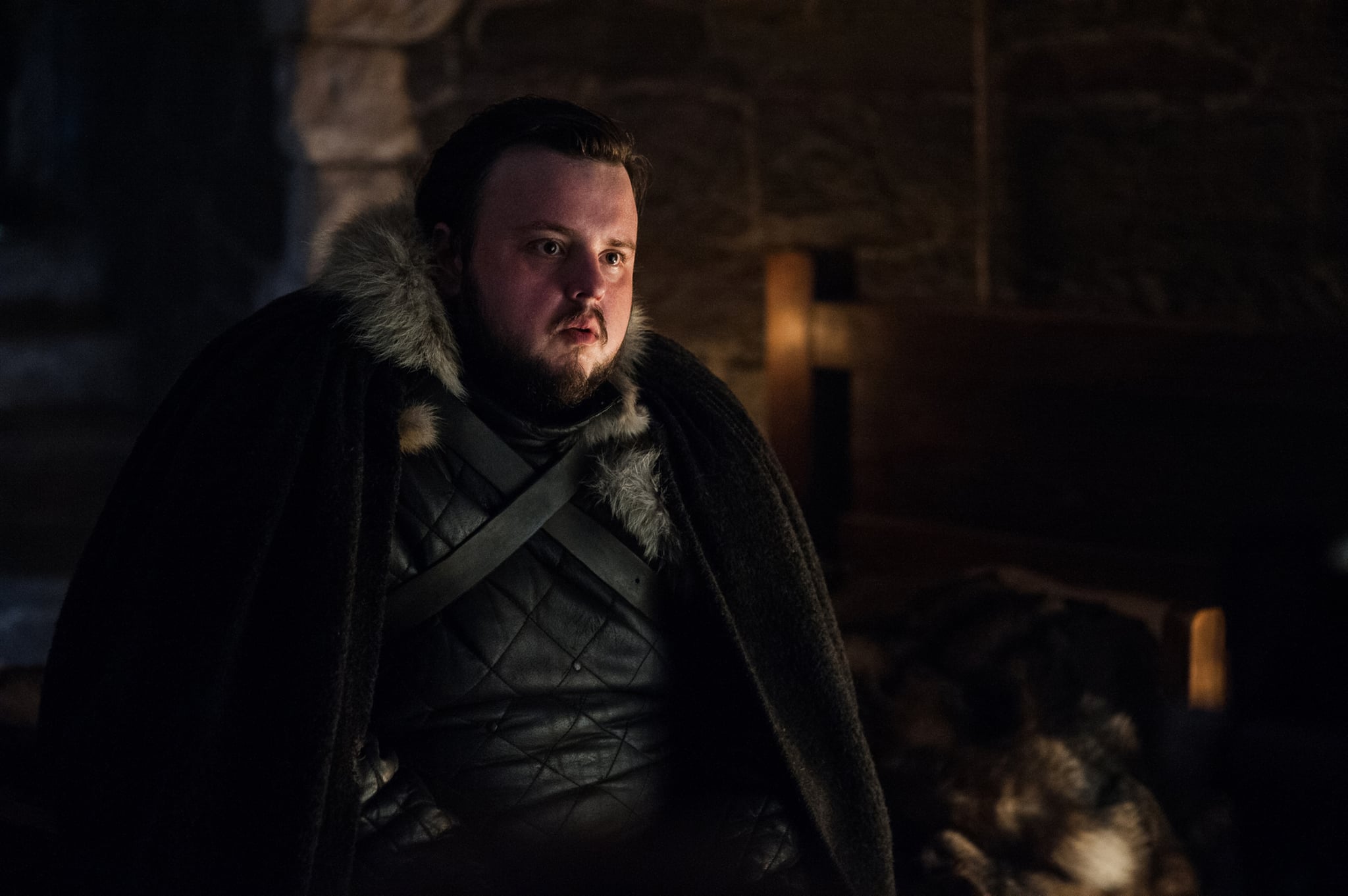 This post contains spoilers for Game of Thrones season seven.
Oh, Sam. Why must you be like this? A tad sexist, that is.
Back in episode five, Samwell Tarly gives us the manterruption heard 'round the world when he just can't help but talk directly over Gilly as she drops the most important revelation of season seven. You'll recall that it is actually Gilly who discovers Rhaegar Targaryen's annulment in the diary of High Septon Maynard, revealing that Jon Snow is not a bastard but the rightful heir to the Iron Throne. Unfortunately for Gilly, her important contribution goes all but ignored by her chatty male counterpart in a moment that is painfully relatable to pretty much every woman who's ever said an idea out loud.
But seeing as Samwell is one of the few remaining characters on GOT who isn't completely morally bankrupt, I chose to leave that unfortunate moment in the past and move forward in support of Sam. That was, until he decided to smudge his good-guy reputation all over again during the season finale, committing a sexist offense that is far harder to forget than the last.
In "The Dragon and the Wolf", Samwell reaches Winterfell and reunites with Bran (now the three-eyed raven), where Bran shares that he believes Jon Snow should know that he is not Ned Stark's son but a bastard Targaryen. Cue Sam's major f*ckup, when instead of explaining to Bran that Gilly had actually pointed out Rhaegar Targaryan's annulment back at the Citadel while he was transcribing the High Septon's diary, Samwell decides to stomp on Gilly's achievement and claim it for his own — ugh. Samwell (falsely!) tells Bran that he was the one who made the explosive discovery about Jon Snow's true lineage, not the woman who's been by his side through thick and thin.
Not cool, Sam. Not cool at all. Twitter was quickly incensed by Sam's thunder-stealing move, pointing out that it seemed awfully similar to the sort of sexist treatment women are subjected to in real life.
man takes credit for woman's work: a narrative pic.twitter.com/CMFb7K4hka

— keely flaherty (@keelyflaherty) August 28, 2017
When Sam Tarley takes credit for what Gilly found in the maester's scrolls and you're just like... #GameOfThrones pic.twitter.com/ttULa17vXb

— Ali Vitali (@alivitali) August 28, 2017
JUSTICE FOR GILLY BECAUSE SAM STOLE HER DAMN FUN FACT #Gameofthrones

— Michael Davis (@mylifeasMD) August 28, 2017
Whether Sam's failure to give Gilly her fair share of credit for this discovery is intentional or not, it is definitely disappointing to see credit for a woman's accomplishments go to a man — again. In a season that has been filled to the brim with empowering moments, Samwell continues to fall short of giving the main lady in his life her proper due time and again. Here's hoping he finds a way to make it right in the final season of Game of Thrones.